Finishing College — and Starting Caregiving — at Grandma and Grandpa's
Film graduate Lumiere Rostick captures their time together in a PBS special
(Editor's note: This story is part of Taking Care, an ongoing series on the diverse lives of America's family caregivers, with support from The John A. Hartford Foundation.)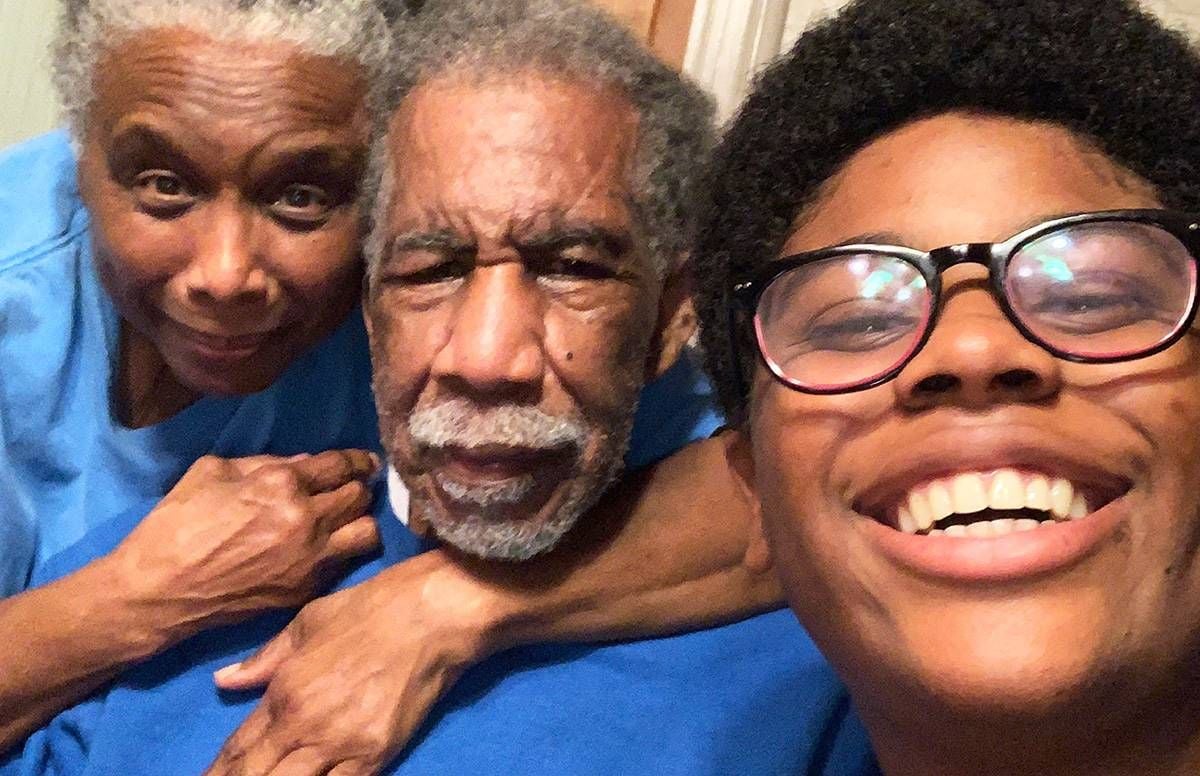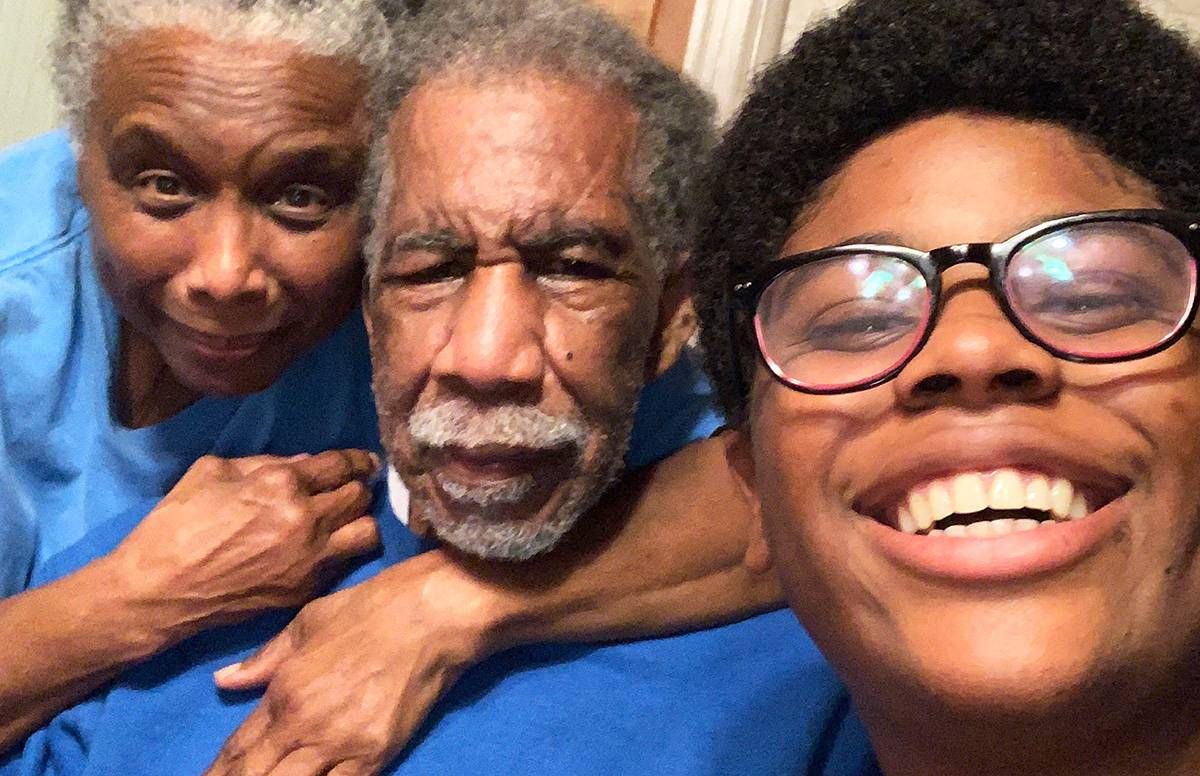 Nursing homes have never been an option in Lumiere Rostick's family.
"It's just been something that's a given," says the 22-year-old recent college graduate and aspiring filmmaker. "I've never had a family member that's been in a nursing home — to my knowledge. We always figure out a way to take care of one another."
This familial attitude is part of how Rostick ended up completing their degree out of their grandparents' home in Griffon, Ga.
"There's a lot going on in the world, and I'm living with my grandparents, so I'm going to document this."
In between virtual classes and coursework, Rostick aided their grandmother, 74-year-old Georgia Philpot, in caring for their grandfather Bobby.
Bobby Philpot, 79, was diagnosed with slow-advancing dementia nearly a decade ago and requires more care than Georgia can provide alone. Her back and knee pain makes caregiving tasks difficult, especially with Bobby struggling to walk.
"My mom got a call that my grandpa fell again, and because the only responsibility I had was a computer and WiFi, I said I can go up there and stay with them while I finish school," Rostick says.
Rostick wasn't entirely sure what the time together would be like, nor that the experience would amount to something much grander.
A Winning Entry
Rostick's final semester at Elon University included a documentary class with an assignment to make weekly films. And on one particular week, the assignment involved creating projects to submit to 'PBS American Portrait' — a national storytelling initiative where Americans share video stories with the chance of being featured on the show.
Though Rostick didn't move in with their grandparents intending to film them, they went ahead and documented their lives together and hit submit.
"It wasn't for any reason other than this feels like an important time. We're in the middle of a global pandemic, which is by itself very weird. This country is on fire. Racially, we are at a peak it feels," they said. "There's a lot going on in the world, and I'm living with my grandparents, so I'm going to document this."
Come to find out, Rostick was one of the few students to actually submit the project for consideration.
"I thought that's what we were supposed to do!" Rostick says. "Then I get a call saying 'We'd like you to do a movie with us.' If I learned nothing else: read the instructions and do your homework."
The 'PBS American Portrait' special featuring Rostick and their grandparents' story premiered Sunday, August 2 and is available for streaming.
Deeply Bonded
One wouldn't know from watching the special that Rostick had never before spent a significant amount of time with their grandparents.
"Growing up, my relationships with them were very minimal actually," they say.
Rostick grew up in Tampa, Fla. — about a six-hour drive from their grandparents in Georgia. They'd see each other over the summer and on holidays, but that was the extent of it.
"I really didn't see them or know them or was ever really close with them until I moved in," they say. "Living with them in their house day and night for six weeks… you get close."
In the special, Rostick is tightly bonded with their grandfather, sharing tender moments on the couch and holding hands at the kitchen table. Rostick films a special briefcase with a combination lock where Bobby stored items of incredible sentiment, like his business card collection and a toy truck with the words "Mason Dixon" printed on the back. Bobby Philpot was one of the first Black truckdrivers for the company, Rostick states proudly.
"Ever since I got here, the relationship exploded in the best way," Rostick tells the camera.
Though Philpot struggles to remember, Rostick describes their newfound relationship with their grandfather as an "unspoken connection."
"I think if we were kids at the same time, we would have been best friends," they said.
Conflicting Desires
Georgia hadn't asked for Rostick's help, but realized how much she needed it once the help was there.
Since Bobby's fall, the family — though spread out throughout southern states — has rotated shifts of staying with Georgia and Bobby. First, Lumiere for six weeks in March, then a cousin for two weeks, then Lumiere joined by their mother for another six weeks, and currently an aunt is with Bobby and Georgia.
"If he were anywhere other than his own home with her, she thinks he would deteriorate so much more quickly," Rostick says.
In the special, Rostick documents the dilemma they face in wanting to kickstart their freshly-graduated life as a college graduate and young filmmaker — but also feeling compelled to stay in Griffon, help their grandmother and spend meaningful time with their grandfather.
"If I got a job, my grandma wouldn't let me turn it down," Rostick says in the program.
After a stint back home in Tampa, Rostick's original plan was to fully move in with their grandparents in late July. But Rostick is now receiving momentum around their film and seeking out jobs.
"All my family is like, 'If you get a job, you're not allowed to come stay with us. You're going to go start your career," Rostick says. "They are big supporters of mine and keep saying, 'We'll figure it out; we'll be OK.'"
If a job doesn't take Rostick to their ultimate goal of moving to New York, the plan is to move back in with their grandparents in Georgia come September.
A Family Tradition of Care
Rostick's time with their grandparents has brought up conversations about the future with their own mother, who unsurprisingly wouldn't prefer a nursing home in her future.
"If I have room, I'd figure out a way to keep her out of a nursing home. She would hate it. My grandparents in the grave would hate it," Rostick said. "I don't wanna be the person that breaks the trend."
Stream 'Family of Us: A PBS American Portrait Story.'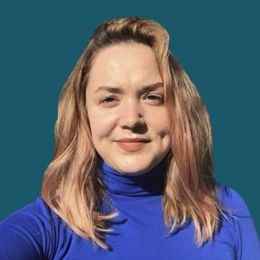 Grace Birnstengel
was an editor, reporter and writer for Next Avenue. She focused on in-depth storytelling and the intersections of identity and aging.
Read More