Structural Racism Worsens the Pandemic For Black and Latinx Elders
A lifetime of discrimination makes older people of color especially vulnerable
Being an "essential worker." Living in a crowded nursing home. Having an underlying health condition. These are all factors that put people at greater risk of contracting COVID-19.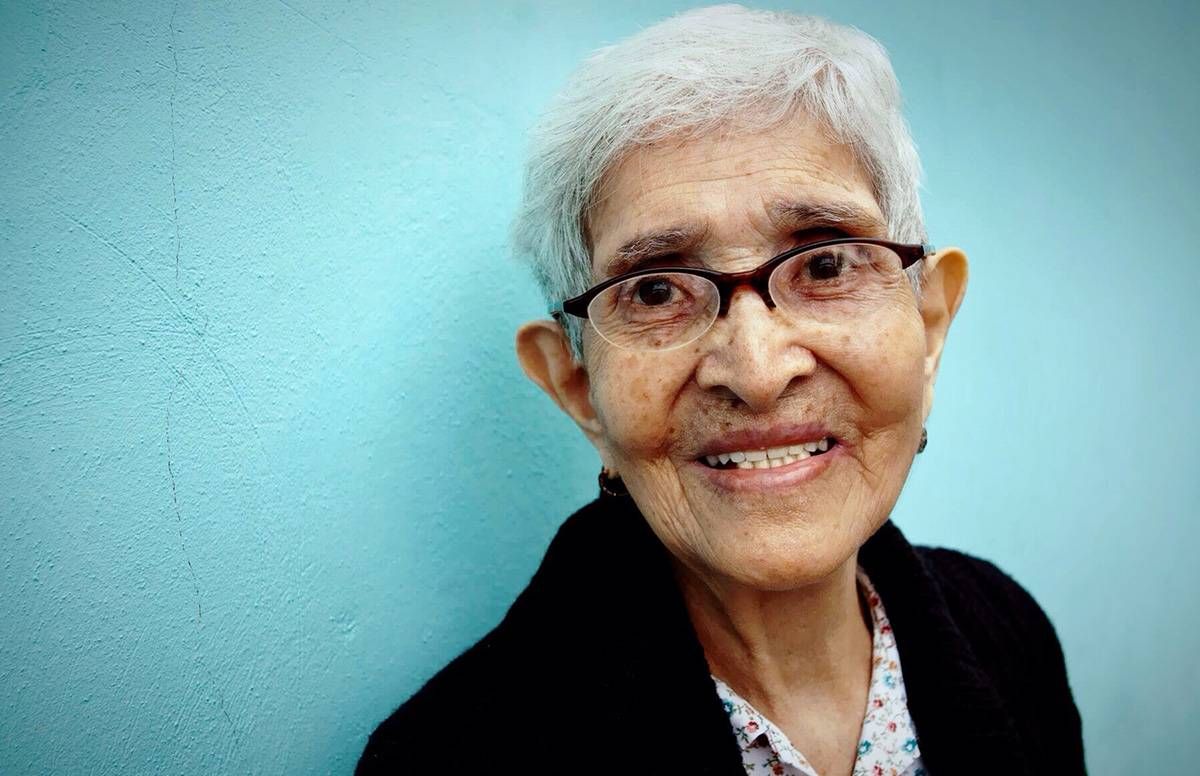 Circumstances like these are reality for many, but they impact an unequal number of older people of color because of a lifetime experiencing structural racism, says a new research essay called "The Color of COVID-19."
Exposure to racism over a lifetime undermines health and accelerates biological aging.
On top of the risk of contracting the virus, research shows adults 65 and older are more than seven times as likely as younger adults to die from COVID-19. And among all older adults, older Latinx people have death rates approximately two times higher than older white people, and for older Black people the rate is approximately three times higher.
Authors of this new paper (Marc A. Garcia and Catherine García from the University of Nebraska, Patricia A. Homan from Florida University and Tyson H. Brown from Duke University) say more minority communities will fall victim to the pandemic and future crises unless those systems are dismantled. 
How Does Structural Racism Tie In?
The researchers say knowing how and why certain segments of the population are at higher risk for severe illness and death from the coronavirus is crucial to understanding and addressing the disparities. They say racism experienced through education, employment, housing, criminal justice and health care systems are all root causes of the health inequalities seen.
Structural racism is a broad term that applies to different systems, practices or ways that people act. In America, structural racism has exposed more aging communities of color to the virus, aged them quicker and prevented many people from getting quality health care.
"Living within a U.S. social system where myriad opportunities and risks are unequally distributed across the color line ... it is not surprising that older Blacks and Latinxs experience an accumulation of health disadvantages," the paper states. "Structural racism — in its myriad manifestations — is a fundamental cause of health disparities. This knowledge presents both challenges and opportunities for researchers and policymakers as they seek to address the needs of older adults."
People of color have increased exposure to the virus due to historical barriers to better jobs and wealth, according to the paper. Those barriers have put many minority communities into work that pays less and limits physical distancing.
"Black and Latinx adults are overrepresented in high-contact occupations in food, retail, service, transportation and health industries that have been categorized as 'essential,'" the paper says.
These jobs are also less likely to have paid sick leave or the flexibility to work from home.
Our Commitment to Covering the Coronavirus
We are committed to reliable reporting on the risks of the coronavirus and steps you can take to benefit you, your loved ones and others in your community. Read Next Avenue's Coronavirus Coverage.
Exposure to racism over a lifetime also undermines health and accelerates biological aging, says the research.
"Racism-related adversity and stressors result in increased activity in the sympathetic nervous system (increases in blood pressure) and the hypothalamic-pituitary-adrenal axis (elevated circulating hormone levels). When these physiological stress responses are repeatedly activated they lead to increased risks for an array of health conditions," according to the report.
The researchers say it is not surprising, then, that older Black and Latinx adults have more underlying health conditions than white people, overall, and experience health deterioration earlier in life.
The paper also explains that aging Black and Latinx communities' segregation into low-wage jobs leaves many of them without the employer-provided health insurance most rely on for accessing and affording medical treatment and care. Those who do receive medical care usually encounter lower quality of care from physicians and hospitals because of both structural inequalities and physician bias. 
Unequal care in the medical system has created a culture of distrust within minority communities. Experts say that must be addressed in order to help aging adults of color, but their history of distrust is long and validated.
The Shadow of the Tuskegee Study
Much of the distrust the Black community holds against America's medical system today was defined by the Tuskegee Institute study in 1932. Researchers asked 600 Black men with and without syphilis to participate in the study, telling them that they would be treated for "bad blood." In truth, researchers analyzed how the disease progressed and offered patients no effective care or treatment even though penicillin was recommended for syphilis during that time. 
Some of the men went blind or insane. Others died. President Bill Clinton apologized for the study in 1997, but more current research links race to disparate care from physicians, longer wait times and cultural barriers.
"There is a long legacy of discriminating and exploiting Black bodies going back to the Antebellum period and the Reconstruction era … for their mistrust of seeking medical care and trusting medical authority figures when that trust has been violated not once but over decades to what some scholars amount to genocide," says University of Nebraska assistant professor of sociology and ethnic studies and Color of COVID-19 essay author Marc Garcia. "Many scholars have written about the historical underpinnings and consequences of distrust in the medical system among people of color, and it is a history that we must contend with and have yet to effectively address."
Andi Egbert works as a senior research associate for the American Public Media Research Lab, which is tracking COVID-19 deaths across the nation by race and ethnicity. Egbert said officials should acknowledge racial disparities among victims of the pandemic and send resources to help them in response. But the country is straggling and losing its stewards of wisdom as a result.
"We [as a nation] don't have our arms around this. This is sixty-five times the losses of 9/11," Egbert said. "I think about the immense amount of wisdom and what I would call 'family glue' that, predominantly, grandparents and other older adults have in communities … The shadow of grief and loss, the devastation, it will be felt. It will echo for generations."
"The Color of COVID-19" suggests that more testing centers in minority neighborhoods and detailed data on which groups are affected by the COVID-19 pandemic will help to reduce its effect on older people of color. 
However, if structural racism is not torn down, researchers warn that those communities will bear the brunt of suffering and death "before, during, and after public health crises."
Kyeland Jackson
is a data reporter for Report For America, covering racial disparities in Minnesota with Twin Cities PBS. He holds bachelor's and master's degrees in communications from the University of Louisville and has won awards from the Kentucky Associated Press Broadcasters as well as the Louisville Society of Professional Journalists. Jackson was also selected for the Ida B. Wells Society for Investigative Reporter's Data Institute. Raised in Elizabethtown, Ky., Jackson was also the editor-in-chief of The Louisville Cardinal, a weekly independent newspaper at his alma mater.
Read More