TED Talk: Getting Back to Work After a Career Break
More than a million people have watched this timely video
Two important Wall Street Journal stories yesterday shed light on the pay inequities and difficulties many women face after taking time out to leave the workforce, perhaps to raise a family or handle elder care duties. After you read about them below, I recommend you watch a terrific TED talk by Carol Fishman Cohen (How to Get Back to Work After a Career Break, at the bottom of this blog post), CEO of iRelaunch, on how growing numbers of companies are on a mission to attract such women — and men — through novel reentry internship programs (more on them shortly). Cohen calls these people "relaunchers" and dubs them "a gem of the workforce."
In the Journal's story, Women in Elite Jobs Face Stubborn Pay Gap, reporters Janet Adamy and Paul Overberg examined U.S. Census Bureau data on pay of full-time workers in 446 major occupations from 2010 and 2014. They found that "women in many elite jobs earn well below men, with professions such as doctors, compensation managers and personal financial advisers among those showing the widest earnings gaps."
Across the occupations studied, the women made 79 percent what men did, on average. Male personal financial advisers earned about $100,000 a year, on average, while women made about $62,000. For physicians, the gap was even larger: Male doctors earned roughly $210,000 annually and females earned 64 percent of that — about $135,000 a year.
What Explains the Gender Pay Gap
The Journal said the main factor for such salary gaps, according to 2010 research by Harvard University economics professor Claudia Goldin, is that women "became mothers, interrupted their careers and eschewed lengthy hours that generated higher paychecks." These occupations, Goldin said, "are not very forgiving of taking time off and having kids."
The Journal's ace work columnist Sue Shellenbarger, in Returning to Work After a Break, offered advice to a former space-station flight controller eager to get back into the workforce after leaving 16 years ago to raise her kids. Shellenbarger suggested signing up for academic or professional training programs to update skills or looking for a paid internship for returning engineers and tech workers that includes retraining.
New Reentry Internship Programs
She then noted that seven global employers have recently joined forces with the Society of Women Engineers/iRelaunch STEM Reentry Task Force to offer pilot reentry internship programs (IBM, GM, Intel, Cummins, Booz Allen Hamilton, Caterpillar and Johnson Controls). Five financial services companies (Goldman Sachs, Morgan Stanley, MetLife, JP Morgan and Credit Suisse) have formal reentry programs, too, and hundreds of people have participated in them. Cohen, the TED Talk speaker I mentioned from iRelaunch (it's the co-leader of the task force and a provider of group coaching and classes for returning professionals) who was a relauncher herself, told Shellenbarger that more employers are expected to start similar programs in 2017.
Here's what Cohen told me: "In the last few months, there has been a surge of startup activity in the career reentry space, including new offerings focusing on job boards and updating people who are returning to work after a career break." They include Apres, The Mom Project, OptIn, GSVlabs Reboot Career Accelerator for Women and Landit.com. Also, Cohen noted, Path Forward, a nonprofit working on reentry internships just launched.
"I look at all of this activity as a big plus," she said. The new ventures "will help the professionals who are returning, and ultimately the employers who hire these energized and enthusiastic high performers," Cohen added.
To learn more about the reentry internships, join the million-plus people who've watched Cohen's TED talk — How to Get Back to Work After a Career Break — using this link.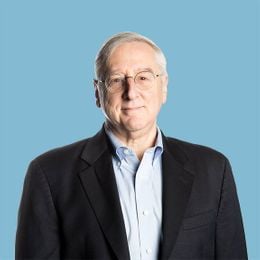 Richard Eisenberg
is the former Senior Web Editor of the Money & Security and Work & Purpose channels of Next Avenue and former Managing Editor for the site. He is the author of "How to Avoid a Mid-Life Financial Crisis" and has been a personal finance editor at Money, Yahoo, Good Housekeeping, and CBS MoneyWatch.
Read More