The Momentary Broadens the Definition of 'Museum' in Arkansas
The Crystal Bridges Museum's satellite showcases the work of contemporary artists and focuses on multiple perspectives
"You belong here," insists artist Tavares Strachan's 78-foot-wide, 25-foot-high, neon sign on The Momentary, a vibrant gathering place that offers art, music, food and special events in downtown Bentonville, Arkansas. Housed in a repurposed 63,000-square-foot cheese factory, the building is just 1.7 miles from its parent institution, the Crystal Bridges Museum of American Art.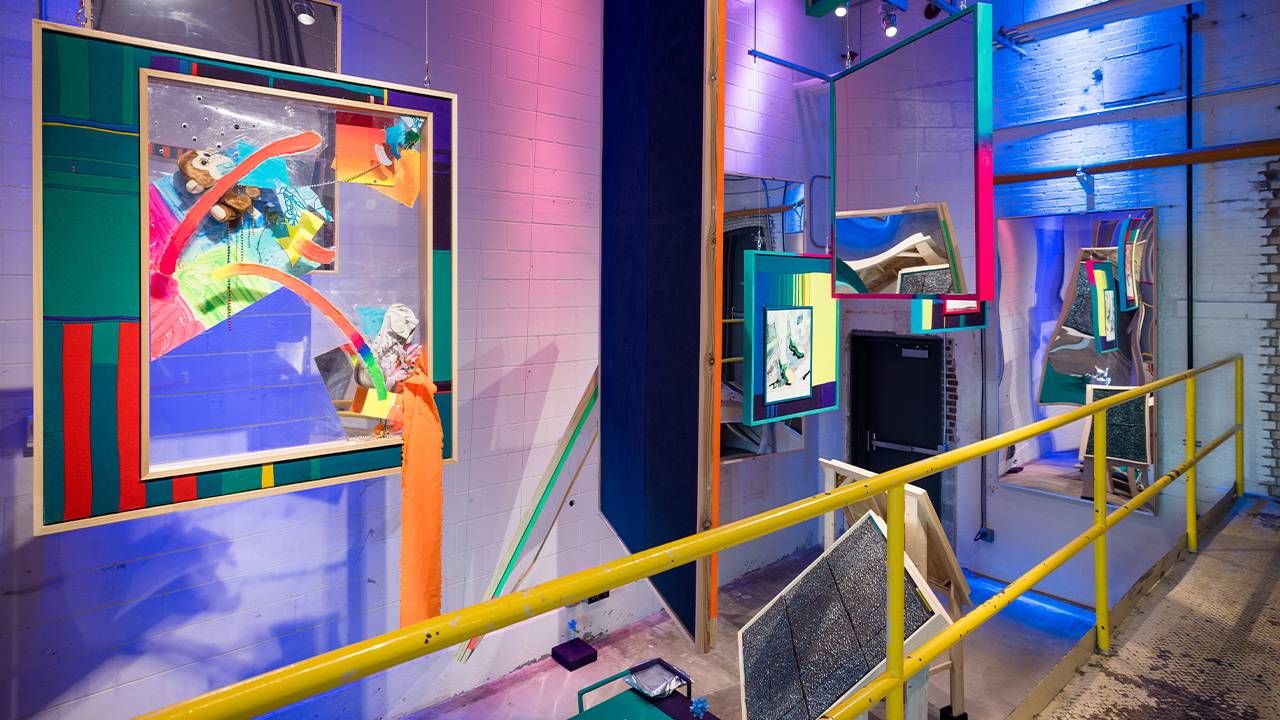 "We believe everyone belongs at both our spaces, but The Momentary is more in your face," said Rod Bigelow, executive director and chief diversity and inclusion officer for both museums. "Inside, everything is by living artists, and the exhibits change often. Outside, we have an amazing green, where families can kick around a soccer ball, have a picnic or listen to music wafting over from a concert."
The Momentary opened February 22, 2020, three weeks before the World Health Organization declared a pandemic and much of the U.S. went into lockdown. It reopened in May 2021.
"In broadening the definition of 'museum,' we're seeing just how much work there is to do in offering different points of entry for engagement."
Like Crystal Bridges, which first welcomed visitors in November 2011, the contemporary satellite museum was founded by the Walton family (owners of Walmart) as a public, non-profit charitable organization. Admission at both is free.
"The Momentary benefits greatly from its connection with Crystal Bridges, but we're still navigating our own role in the community," said Kaitlin Garcia-Maestas, associate curator of visual arts. "In broadening the definition of 'museum,' we're seeing just how much work there is to do in meeting people where they are and offering different points of entry for engagement."
Then Garcia-Maestas laughed and added, "As a curator, I am not above drawing visitors to our cool, edgy, top-floor Tower Bar for a drink — and once they're here, they will see our performing arts venues and galleries."
A 'Platform for Contemporary Artists'
The galleries, and some "niche" spaces indoors and out, feature exhibitions by living artists at different points in their careers. On display from now through September, Esteban Cabeza de Baca's "Let Earth Breathe" explores "our relationship with the environment, the present climate crisis and our own national history" through paintings, sculpture and outdoor installations.
Also on view is "A Divided Landscape," which features the work of seven artists whose themes "encompass ideas of wilderness and indigeneity, interactions between humans and animals and humans' conquest of nature." And Rashawn Griffin's "we no longer recognize the backs of our hands" — an installation of panels, mirrors, wooden frames and paintings that "form a bridge between painting and sculpture" — is displayed in a narrow, bi-level space.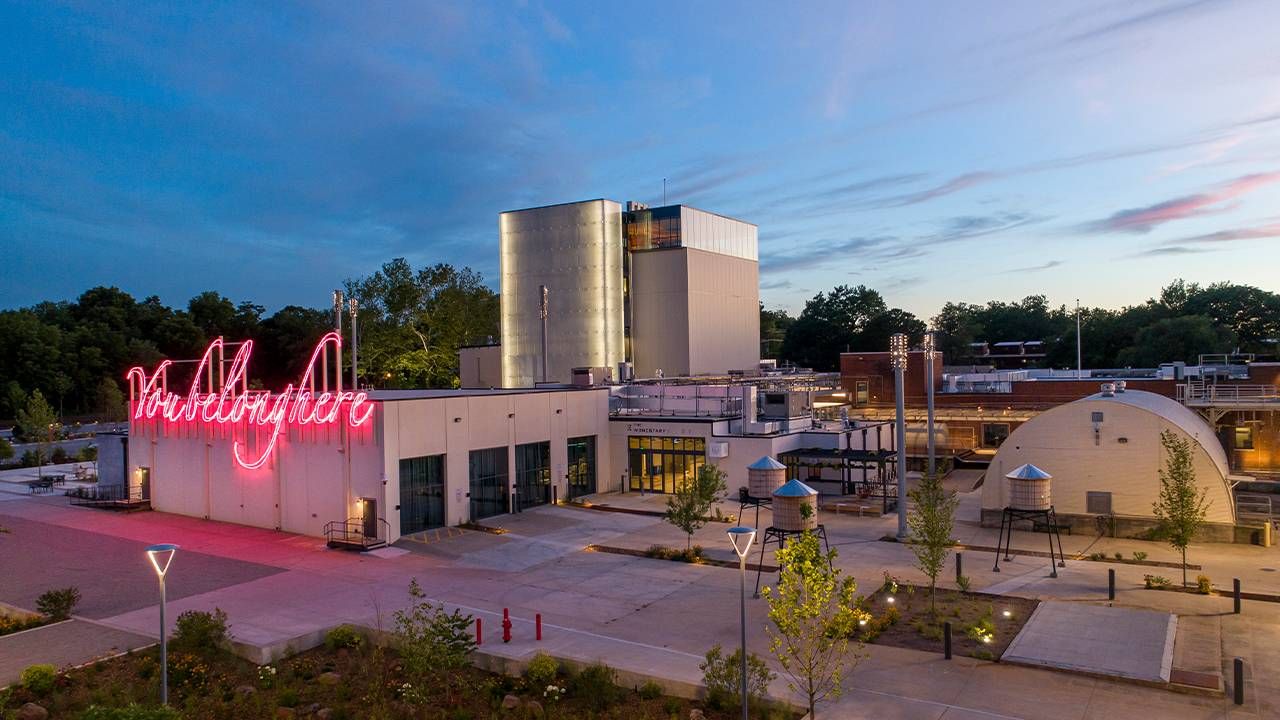 "What's most important is that artists exhibiting here feel engaged, want to connect with place, with the architecture, with the community and the history of our site, which once was Osage hunting grounds," Garcia-Maestas said. "And though we've been here only a short time, The Momentary has already become a platform for contemporary artists to experiment and dream big. To date, more than thirty visual artists have realized projects with us, and I'm proud of that."
She knows the opportunities that the satellite museum offers for artists and visitors alike are boundless. "We're a young organization, and my response is to not create too many limitations," Garcia-Maestas said. "I'm already learning from the artists' experiences here, and letting them help me figure out what we'll be."
Two Titles, One Focus on Multiple Perspectives
In contrast, Crystal Bridges is home to a world-class collection of more than 3,500 works of American art that spans five centuries. Designed by architect Moshe Safdie, the museum is a series of pavilions that house galleries, classrooms, meeting spaces and a large hall.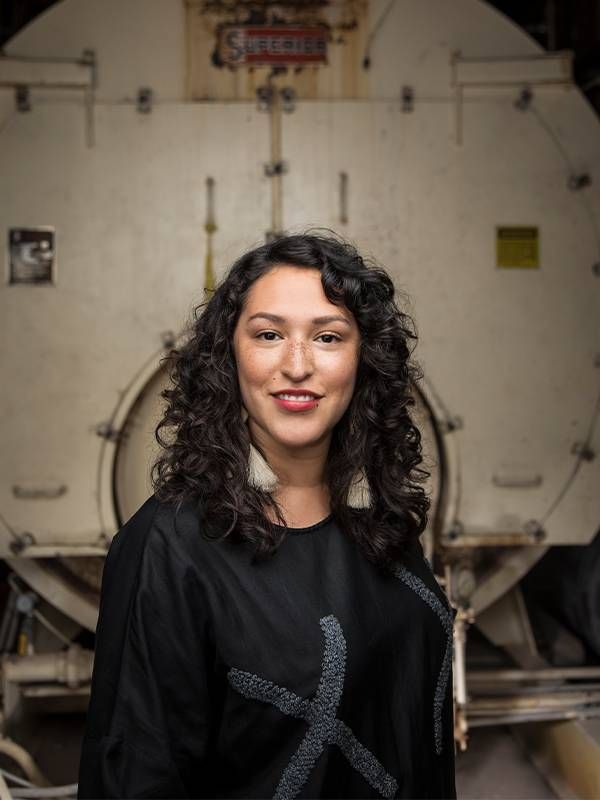 Five miles of nature trails that feature more than two dozen outdoor sculptures wind through 120 acres of Ozark woods. Frank Lloyd Wright's Bachman-Wilson House, an example of his classic Usonian architecture, also is on the grounds.
Bigelow noted that like most museums, the majority of the permanent collection at Crystal Bridges is works by white, male artists. That's changing.
"We will continue to hold and share the collection," Bigelow said, "but we also want to tell multiple stories, show a more representative set of objects and works of art, to ensure we're relevant to the community." That "community" extends to the more than 700,000 people who visit the museum each year, 40% of them from outside Arkansas.
Named executive director at Crystal Bridges in 2013, Bigelow's role changed three years later, when his title expanded to include chief diversity and inclusion officer.
Asked how he juggles the two hats he wears, Bigelow replied, "It's not multiple hats — it's the same hat. It's the very fabric of our work. We're thinking about leadership holistically, with the intention of ensuring that the value of diversity, inclusion and equity are part of the way we all work, part of our priority."
Some current exhibits reflect the cultures of the Native Americans who first settled the land that now is northwest Arkansas, Southern Blacks and individuals from the Marshall Islands.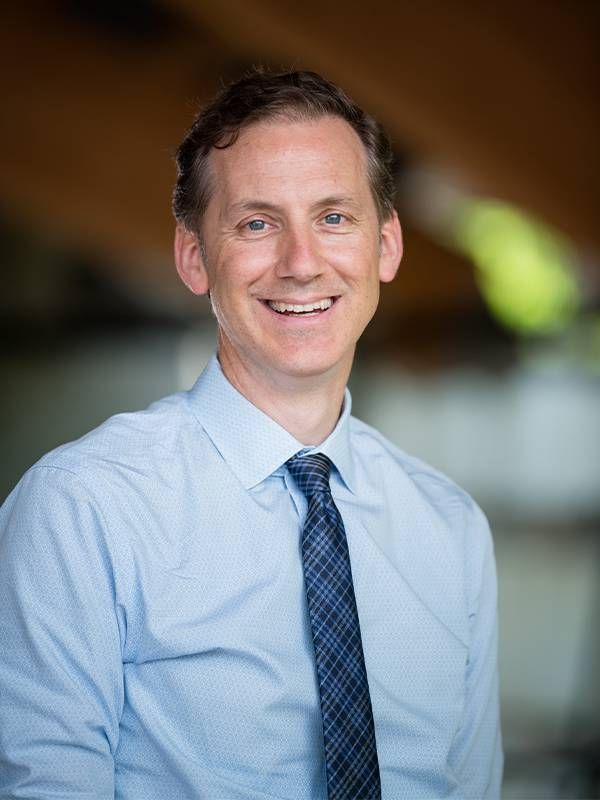 The Arkansas Coalition of the Marshallese — some 15,000 strong — is the largest outside the islands, and Crystal Bridges has worked with the local Marshallese community for over two and a half years, "learning what art means to them and how we can be respectful of their perspectives and welcome them in," Bigelow said.
Last year Marshall Islander and master boat-builder Liton Beasa and his apprentices felled a tree on the museum grounds and built a kōrkōr, a traditional Marshallese canoe, now on view in a gallery space beside the accompanying story.
"Everyone's individual perspective is expanded by seeing others' perspectives," Bigelow said. "When we include others, it creates better work ... and the content we're creating and sharing now is far more relevant to a broader audience than before."
As for the role of The Momentary, Bigelow said, "Because of the pandemic, we've had the longest soft opening in existence — and now we can prove what is possible here. You go there for any moment, and the experience will be something you won't forget, something that will never be duplicated." 
Patricia Corrigan
is a professional journalist, with decades of experience as a reporter and columnist at a metropolitan daily newspaper, and a book author. She now enjoys a lively freelance career, writing for numerous print and on-line publications. Read more from Patricia at latetothehaight.blogspot.com.
Read More