Meet The PTSD Chef
Vietnam vet Howard L. Hibbard finds healing through cooking and writing
For Howard L. Hibbard, the act of cooking each day is about much more than creating a delicious meal. It is an act of grounding that helps this Vietnam veteran manage his PTSD (posttraumatic stress disorder) which was formally diagnosed in 2011.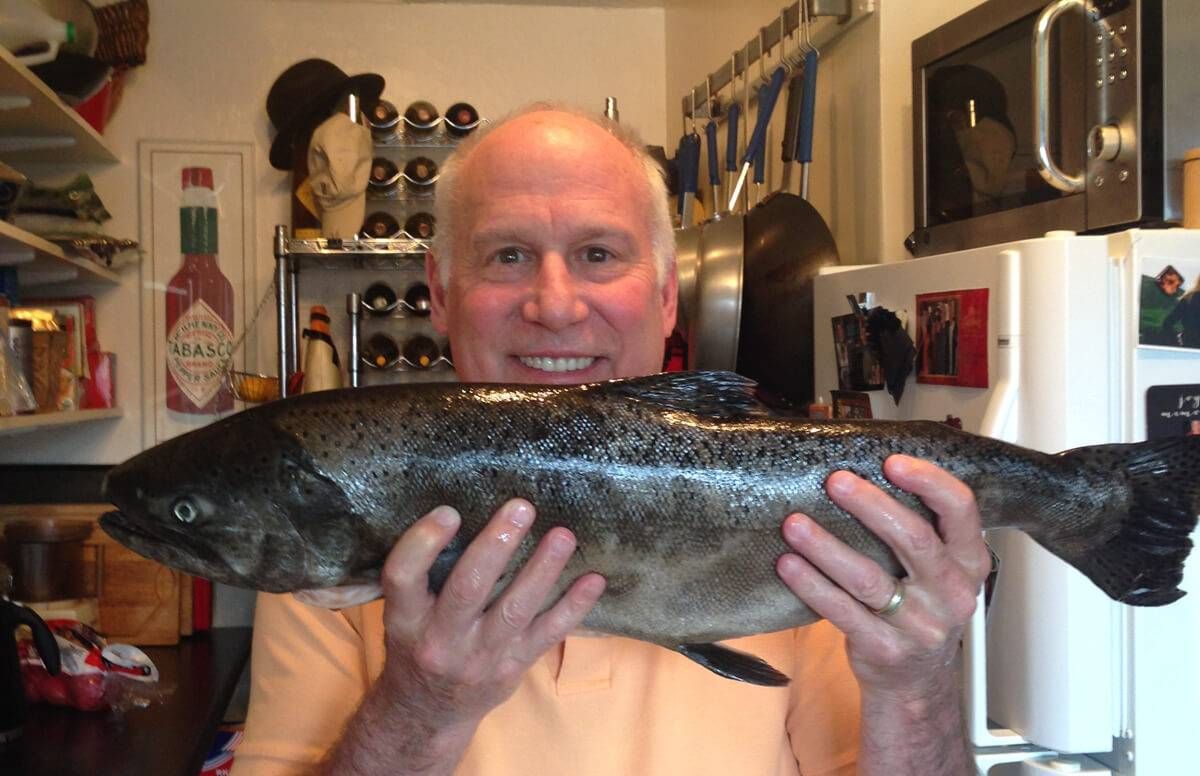 "Every day, you have a simple task. You buy the food, you cook the meal, enjoy the fruits of your labor with family and friends, and then you clean everything up," said Hibbard, 70, who lives in Daly City, Calif., near San Francisco. "It might seem like a small thing, but it's something you can completely control."
Due to a shortened attention span resulting from the PTSD, Hibbard, who refers to himself as "The PTSD Chef" on his website, favors simple, easy-to-prepare recipes, many of which he learned (or created) after his time in the service.
In 1970, at 22, Hibbard returned from Vietnam after one tour; he was in Germany for the first year of his two-year commitment. After re-enrolling in college (he dropped out the first time to enlist in the Army), he also took a job as a waiter at a French restaurant on Cape Cod.
Mastering the Basics
"I was introduced to classic French cooking and that was my basis for learning how to cook," said Hibbard, adding that sauces such as béarnaise and Hollandaise have become routine additions to his kitchen repertoire.
A father and grandfather, Hibbard has also compiled a collection called The Family Reunion Cookbook, featuring recipes perfect for groups of "4 to 34 plus." Many of his favorite recipes can be found on his website.
"We'd have family reunions every two years on the Outer Banks in North Carolina," said Hibbard. "My brothers and I would all do the cooking, and there were a lot of kids, so we had to make sure to make things they'd like, too."
While Hibbard doesn't consider himself a cooking teacher, at gatherings of friends and family he's been known to "look over their shoulders and help," especially at Thanksgiving time.
"Gravies make people crazy," said Hibbard. "I'm there to help them make sure it turns out right."
Telling His Vietnam Story
Writing has become another outlet for Hibbard, who practiced law for 34 years in the Bay Area before retiring in 2011. He first started writing Curse of the Coloring Book, a novel closely based on his own experiences as a paratrooper, a first lieutenant combat platoon leader and a company commander, in 1990. After retirement, he was able to devote more time to writing.
The inspiration for the book's title was genuine. In 1967, Hibbard, a sophomore in college, bought a bottle of whiskey and a GI Joe coloring book, enjoying a night of partying with his fellow fraternity brothers before enlisting. As Hibbard writes, the protagonist Herald Lloyd, passes the coloring book around to the group, its members coloring in it and signing it, like a high school yearbook:
"[Herald's] imagination spun and blurred until he was one of the soldiers in the G.I. Coloring Book… Herald imagined himself gliding between pages into the different scenes… He moved freely, lifting his arms and legs, picking up weapons, dodging bullets, hearing the cries of wounded men…"
The novel, via flashbacks, chronicles Lloyd's experiences in Vietnam along with challenging periods he faced in subsequent years (including a legal malpractice lawsuit), and evolved in Hibbard's mind over time. Many of the characters are based on men with whom he served in Vietnam.
"One of the interesting things to me was seeing how different people reacted to stress," said Hibbard, who saw soldiers lose their lives in action.
For his service, Hibbard received honors including two Bronze Stars, one Oak Leaf Cluster and an Army Commendation Medal.
While Hibbard said telling the novel's story was healing, he found the writing process to be "unbelievably terrible" as he frequently discovered it was initially easier for him to write "drunk or stoned or some kind of combination thereof," due to the book's subject matter.
He credits his wife, Jenifer Behling, who served as his editor on the book and on the sequel slated for release later this year (Revenge of the Coloring Book) with "translating [the text] from Neanderthal to English."
Positive Feedback from Veterans and Others
Reaction to Curse of the Coloring Book, released in early 2017, has been positive; the feedback Hibbard received depended on the experience of the reader.
"Veterans tell me it was the best description of their experience they have read. For example, I focused on including the five senses as much as I could – how hot it was, or the sound of the mosquitoes," Hibbard said.
The first readers of Hibbard's book were members of a local writing group called The Lit Sisters. "No one ever agrees on anything in that group and they gave me lots of good feedback," Hibbard said with a laugh. "Actually, many of my readers are women since there is a lot of humor in the book."
Reuniting with the Platoon
Hibbard and most members of his combat platoon get together every two years or so. "A lot of the people who show up for the reunions were there during the situations I talk about in my book," he said. The names of the members of Hibbard's platoon, the 2/27 Wolfhounds, 25th Infantry Division, are all listed in the back of Curse of the Coloring Book.
Hibbard said the men don't share stories of their war experience when they reunite. "It's much more of a camaraderie. People who fought don't reminisce about circumstances," he said. "It's a quiet knowledge."
20 Veterans A Day
Hibbard has also become active in veterans' affairs and is the founder of a movement called 20 Veterans A Day; by some national estimates, approximately 20 veterans per day commit suicide.
Hibbard favors offering nationwide comprehensive discharge training for veterans to help prepare them to re-acclimate to life after leaving the military. In radio interviews and in blog posts on his website, Hibbard is committed to promoting the idea.
"It takes eight weeks of basic training to get into the military," said Hibbard. "Why can't veterans receive four weeks of training on the computer, interviewing skills and things like that to prepare them to be part of a job bank?"
While Hibbard said he knows he will always live with PTSD, his daily cooking rituals, writing and monthly group counseling sessions which Behling also attends, are all making a significant difference in his life.
"For me, talking about [my PTSD] is the best therapy," he said. "You never overcome it, but you can moderate it."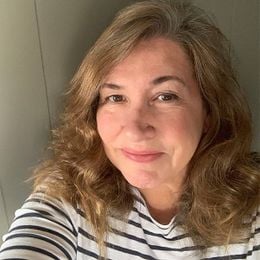 Julie Pfitzinger
is the managing editor for Next Avenue and senior editor for lifestyle coverage. Her journalism career has included feature writing for the Star-Tribune, as well as several local parenting and lifestyle publications, all in the Twin Cities area. Julie also served as managing editor for nine local community lifestyle magazines. She joined Next Avenue in October 2017. Reach her by email at [email protected].
Read More