The World's Best Hotels for Booklovers
If you are looking for a bibliophile's vacation heaven, bookmark these four destinations
I'm lounging in an overstuffed leather armchair in the Reading Room of Sylvia Beach Hotel in Newport, Oregon. I'm alternately devouring the latest Barbara Kingsolver book, writing in my journal and gazing out the room-spanning windows at the endless Pacific Ocean.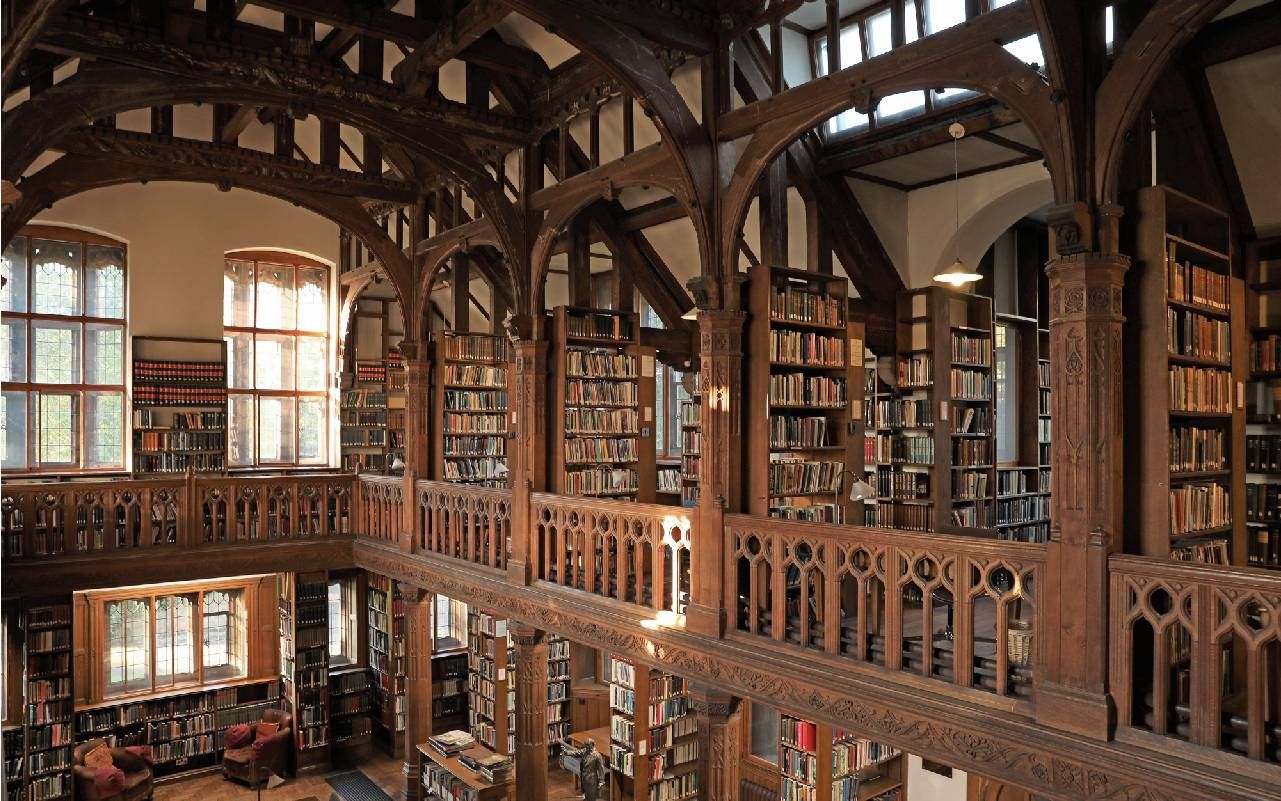 If I want, I can browse the hotel's library or cat nap or amble over to the nearby Panini Bakery for a to-die-for scone. I might, instead, head back to my room, named and decorated for J. R. R. Tolkien, and pick up where I left off, re-reading "The Hobbit." Or I could take a long, slow walk on the beach and ponder, you know, life.
Everything about Sylvia Beach is book-centered and booklover-centered. Its 21 rooms are dedicated to (and decked out for) authors from Herman Melville and Jane Austen to Agatha Christie and Dr. Seuss.
I am, in short, in Bibliophile Vacation Heaven.
Am I describing your happy place too? Then consider one of these four hotels for booklovers as your next vacation destination.
1. Sylvia Beach Hotel in Newport, Oregon
The tagline for this charming inn, nestled on a bluff overlooking the Pacific Ocean, is "truly a hotel for booklovers" and never has a branding campaign been less hyperbolic.
Everything about Sylvia Beach is book-centered and booklover-centered. Its 21 rooms are dedicated to (and decked out for) authors from Herman Melville and Jane Austen to Agatha Christie and Dr. Seuss. (But no more Edgar Allan Poe! Guests were creeped out by the pendulum over the bed.) The theme continues at its onsite Tables of Content restaurant and its gift shop replete with literary paraphernalia.
But surely its most beloved amenity is the Reading Room that stretches across the oceanfront side of the third floor. Along with those comfy armchairs and couches, there's a fireplace and small kitchen with complimentary coffee and tea. A loft area houses the library and the hotel cat named Sasha makes the rounds, stopping for pets and purrs.
The hotel's bibliocentric approach even extends to those amenities it (proudly) does NOT provide: TVs and wi-fi. "The allure is beach quiet," according to the hotel's website, "gathering one's thoughts, writing, reading and savoring the wonder of ocean and sky."
And then there's the history. The hotel is not named for the beautiful stretch of sand it sits on (that's actually Nye Beach) but rather for Sylvia Beach, an American expat who opened Paris' renowned Shakespeare and Company Bookstore in 1919. Beach's bookshop became the gathering spot for a slew of literary figures: Ernest Hemingway, James Joyce, Gertrude Stein, F. Scott Fitzgerald and more.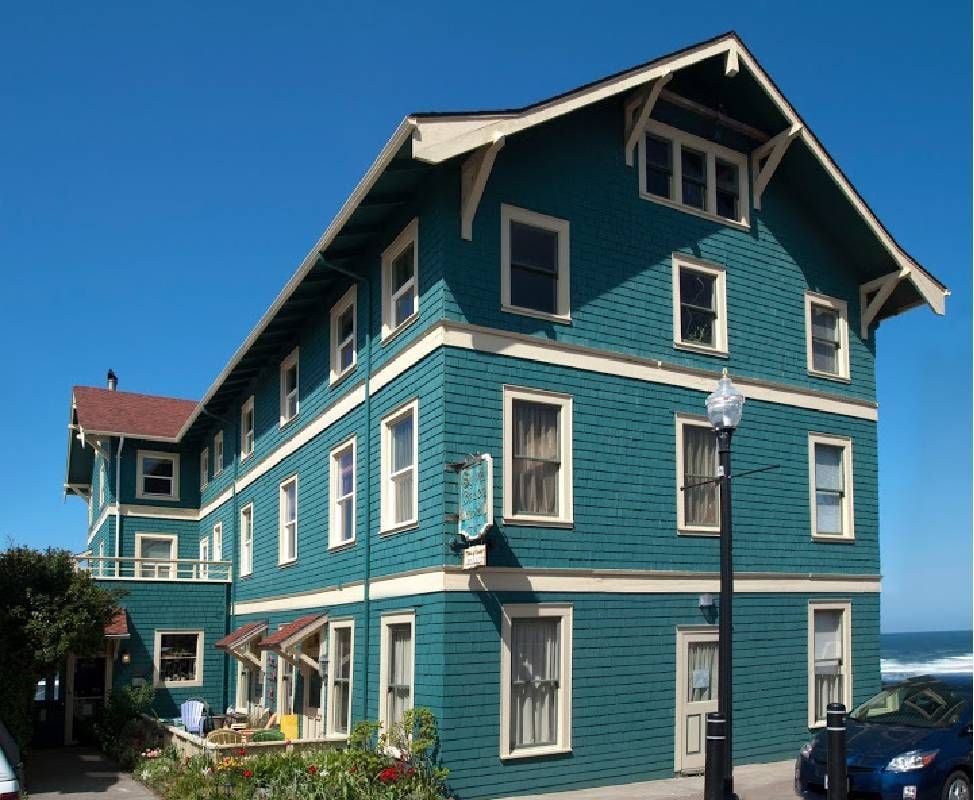 On a recent visit, I sat, at the end of the day, in the Reading Room and watched the sun melt into the Pacific. I sipped a glass of hot spiced wine — another complimentary amenity, served nightly at 8 pm — and concluded that Sylvia Beach would heartily approve of her namesake.
2. The Library Hotel in New York City
What bibliophile wouldn't love a hotel whose floors are organized according to the Dewey Decimal System?
Big smiley face here. Within each floor of the Library Hotel, 60 individual guest rooms represent subcategories, featuring artwork and dozens of books related to that specific subject. For example, on the Math and Science (fifth) floor, there are rooms devoted to Astronomy and Dinosaurs. On the Arts (seventh) floor, you'll find the Architecture and Music rooms. (Bonus: The hotel sits just blocks from the main branch of the New York City Library and Grand Central Station.)
The most popular rooms? Justin Scimeme, the hotel's sales director, says that Fairy Tales and Classic Fiction are fan favorites but, hands down, the most requested is the Love Room on the 11th (Philosophy) floor.
"It's the only room with a balcony," says Scimeme, "and it's adorned with books picked out by Dr. Ruth Westheimer." You know, the iconic, straight-talking sex therapist. Not sure a lot of reading gets done in that room.
Given my druthers, I'd probably opt for the Mystery Room on the Literature (eighth) floor or perhaps Biography on the History (ninth) floor. But I'd have to roll the dice: the hotel can't guarantee any specific room. They ask that you list three top choices from this menu.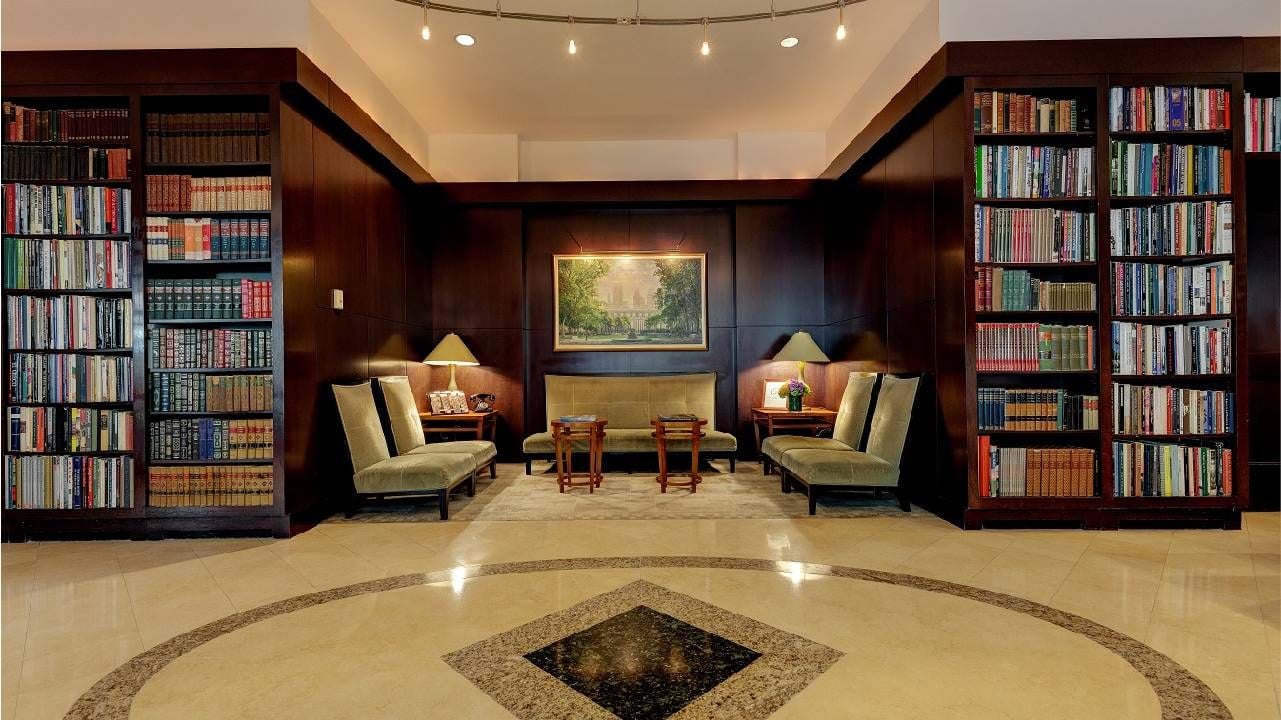 That's okay with me. The Library Hotel's other amenities more than make up for this room assignment potluck. The Reading Room on the second floor, nestled among the bulk of the hotel's 6,000-plus volume library, is kept stocked with current offerings (from New York's famed Strand Bookstore) as well as complimentary coffee, tea, fresh fruit, health bars and other snacks around the clock.  
The Writer's Den and Poetry Garden on the 14th floor are available for guests needing quiet spots to read or write until 4 pm when the spaces morph into Bookmarks Lounge, a literary-themed bar with cocktails like The Pulitzer, The Gatsby, Tea S. Eliot and Tequila Mockingbird.
I can visualize myself, spending the day there, then ordering a Gone With the Gin. And continuing to read.
3. Gladstone's Library in Hawarden, Wales
Across the pond in the small burg of Hawarden, Wales, awaits my fantasy booklovers' destination. It also has "library" in its name, but that's where the similarities end.
Unlike the Library Hotel in New York City, Gladstone's actually is a library. This 100,000-plus tome repository was founded by William Gladstone, the popular, four-time Prime Minister of the UK. Upon his death in 1898, Gladstone bequeathed his 32,000-volume collection and the funds to build a "residential library" that would welcome researchers, readers and thinkers "for the pursuit of divine learning."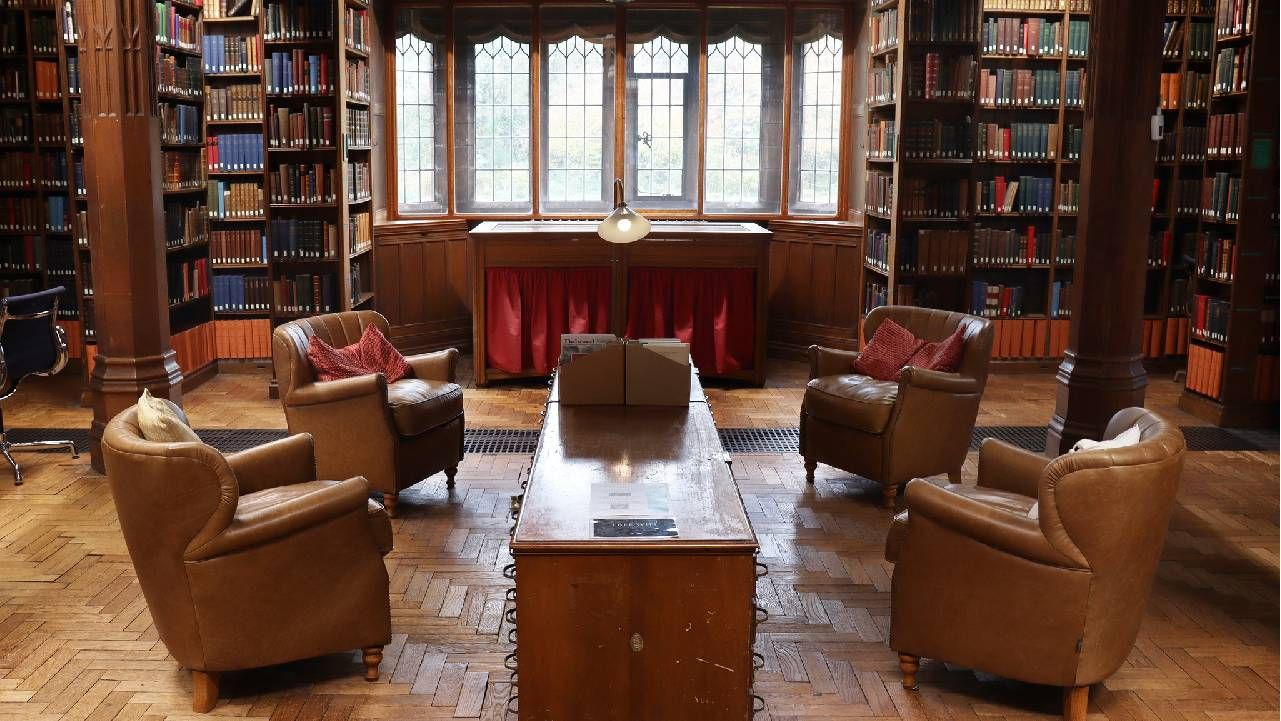 What the heck is a "residential library?" I posed this question to Rhian Waller, Gladstone's digital marketing officer, who defined the term as "a library where the beds are in the same building as the books."
If that doesn't describe booklovers' heaven, I'm not sure what possibly could.
Gladstone's vision is manifested in an exquisite neo-Gothic Victorian building that houses that enormous book repository, 26 guest rooms, a chapel and an on-site restaurant (Food for Thought) as well as idyllic, silent Reading Rooms, nestled among floor-to-ceiling swaths of books.   
While Gladstone's is ideal for writers or academics conducting research in one of its core subject areas (politics, history, theology and literature), the bulk of the visitors are there simply for the literary ambience.
"[They] come just because they love being surrounded by books kept in a beautiful building," says Andrea Russell, the library's warden.
4. Tumbleweeding at Shakespeare and Company in Paris
I'm coming full circle with this final recommendation: Remember Sylvia Beach, the inspiration for the booklovers' hotel on the Oregon Coast? While her bookshop closed in 1941, there still exists a Shakespeare and Company in Paris today, just steps from Notre Dame Cathedral.
"[They] come just because they love being surrounded by books kept in a beautiful building."
And get this: It allows book-loving travelers to sleep midst the bookshelves—for free. These bookshop guests are called "Tumbleweeds."
There are several conditions: Tumbleweeds must commit to working two hours daily in the shop, to reading a book a day, and to writing a one-page autobiography. You can't reserve in advance; you must show up and take your chances. Over the past seven decades, more than 30,000 bibliophiles have taken their chances and become Tumbleweeds.
Currently the Tumbleweed program is on hold during building renovations. And I'm 68 — I am not going to travel to Paris without accommodations nailed down (and an ensuite bathroom).
But I so wish I had known about this place in my youth. To drink wine with other lovers of literature — thinking big thoughts, debating grand ideas — and then to sleep among the books.
Bibliophile Vacation Heaven.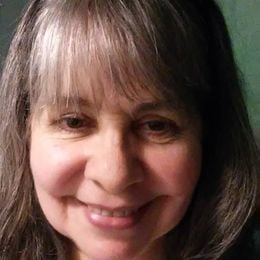 Marie Sherlock
practiced law for a decade before turning to writing and editing in her 30s — and never looked back. She's worked as the editor of several publications and is the author of a parenting book (Living Simply with Children; Three Rivers Press). She spends her empty-nest days writing about travel trends and destinations, simplicity, spirituality and social justice issues.
Read More