These Children's Books Get Aging Right
My picks that tackle ageism, intergenerational bonds and Alzheimer's
Children's books that dismiss ageism and portray loving and fun intergenerational relationships between children and a modern older adult, whether a grandparent or someone outside the family, are powerful in developing a child's worldview of aging and longevity. At the same time, we have an obligation to children to educate them on the realities of aging diseases and disabilities without connecting disease to ageism.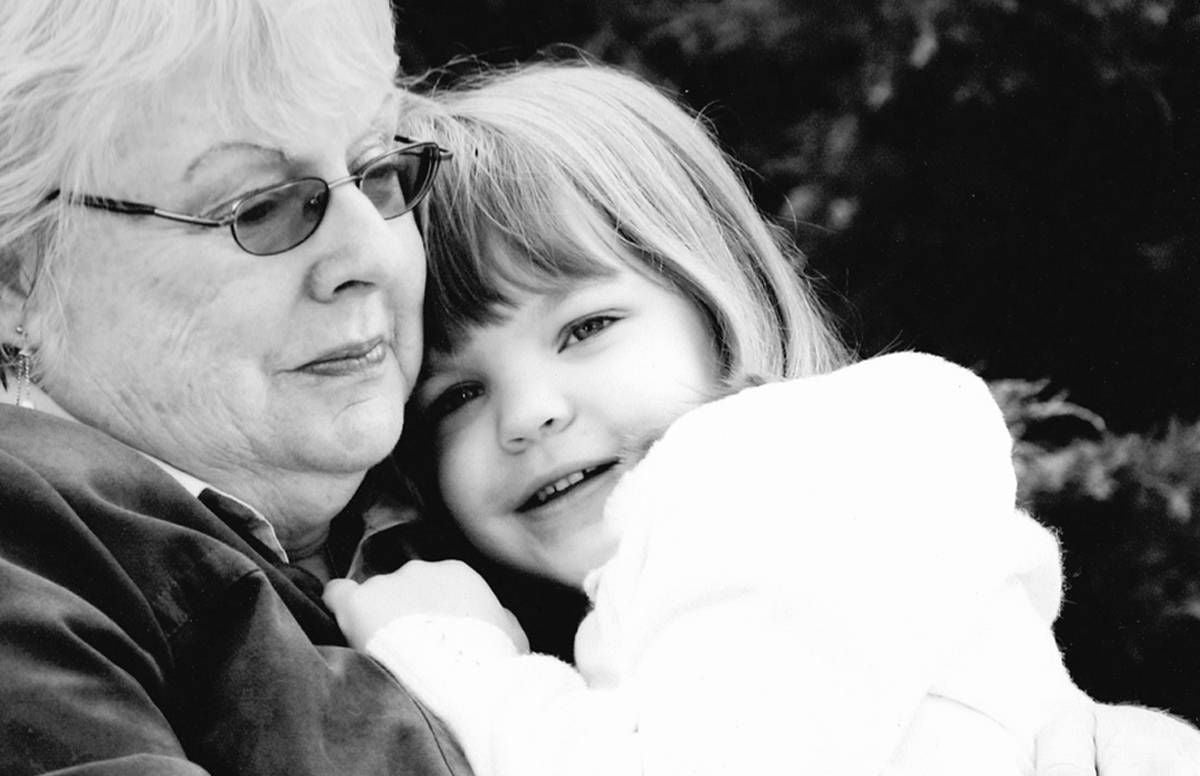 It's a challenge for parents, grandparents, teachers and caregivers to strike that delicate balance when shopping for children's books. Most classic children's picture books, and many modern books, reinforce unflattering, archaic stereotypes of older adults who are more nemesis than friend.
Celebrating Longevity and Intergenerational Relationships
However, there are an array of jewels on the bookshelves that are getting it right on aging. I have done some homework: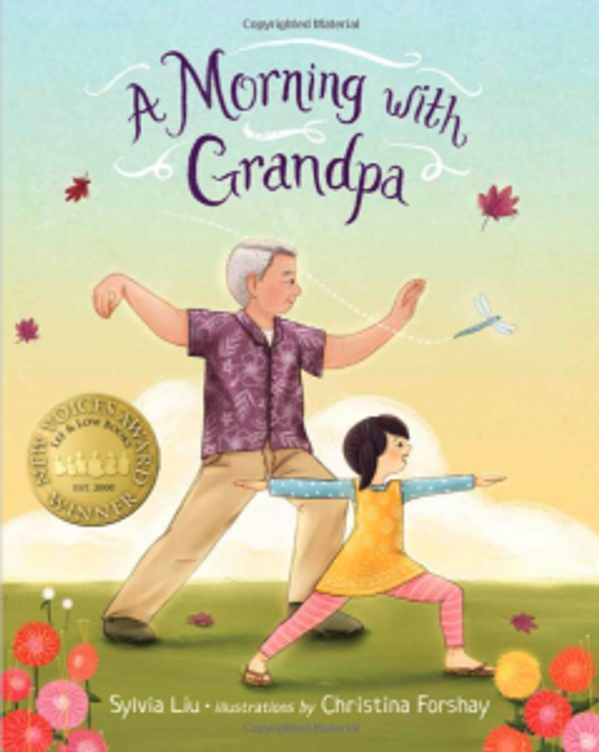 A Morning with Grandpa. By Sylvia Liu; Illustrated by Christina Forshay
This picture book is one of my personal picks for not only how well it departs from age stereotypes of older men, but also how beautifully it shows the value of intergenerational relationships.
Gong Gong (Chinese for Grandfather), illustrated and characterized as a vibrant, physically fit older man full of smiles, is practicing tai chi in the backyard garden. He teaches his granddaughter Mei Mei some tai chi movements. They exchange teacher/learner roles, as Mei Mei teaches Gong Gong a few yoga poses. Mei Mei and Gong Gong approach their lessons uniquely, as they enjoy spending time together.
Author Sylvia Liu told me, "I was inspired to write the story by my dad, who taught my children tai chi and qi gong, and even now, in his eighties, exercises four times a week." Liu's picture book shows a positive intergenerational relationship between a grandparent and grandchild. At the same time, the book's vibrant and active older grandfather character is a departure from ageist portrayals of older male characters in children's literature.
Most classic children's picture books, and many modern books, reinforce unflattering, archaic stereotypes of older adults who are more nemesis than friend.
"I didn't set out to write a book that defies age stereotypes, because it reflects my family's experience," said Liu. "I do believe, if an older person can stay active and healthy, age is entirely a state of mind."
Inadvertently, and brilliantly, A Morning with Grandpa teaches readers (of all ages) to celebrate longevity and its many gifts.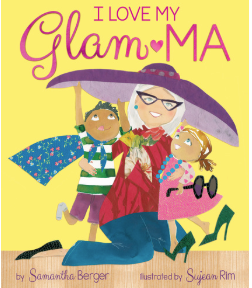 I Love My Glam-MA. By Samantha Berger; Illustrated by Sujean Rim
I Love My Glam-MA breaks away from the age stereotypes of devalued older women, and lovingly portrays happy intergenerational relationships between children and their grandmothers.
Author Samantha Berger said, "I had a grandmother who was FABulous, and a most Glamorous Grandma. And I've read thousands of picture books in my lifetime, but I had not seen any grandmothers depicted as the vital, active, irreplaceable dynamos that they are. So, I decided it was time to put sensational seniors in the spotlight."
Sujean Rim, who illustrated the picture book, said, "I just instantly fell in love with Samantha's manuscript and wanted to celebrate all the amazing grand moms everywhere. I plastered my studio wall with tear sheets of inspirational super women- — Iris Apfel, Tina Turner, Jane Fonda, Queen Elizabeth and my own mom."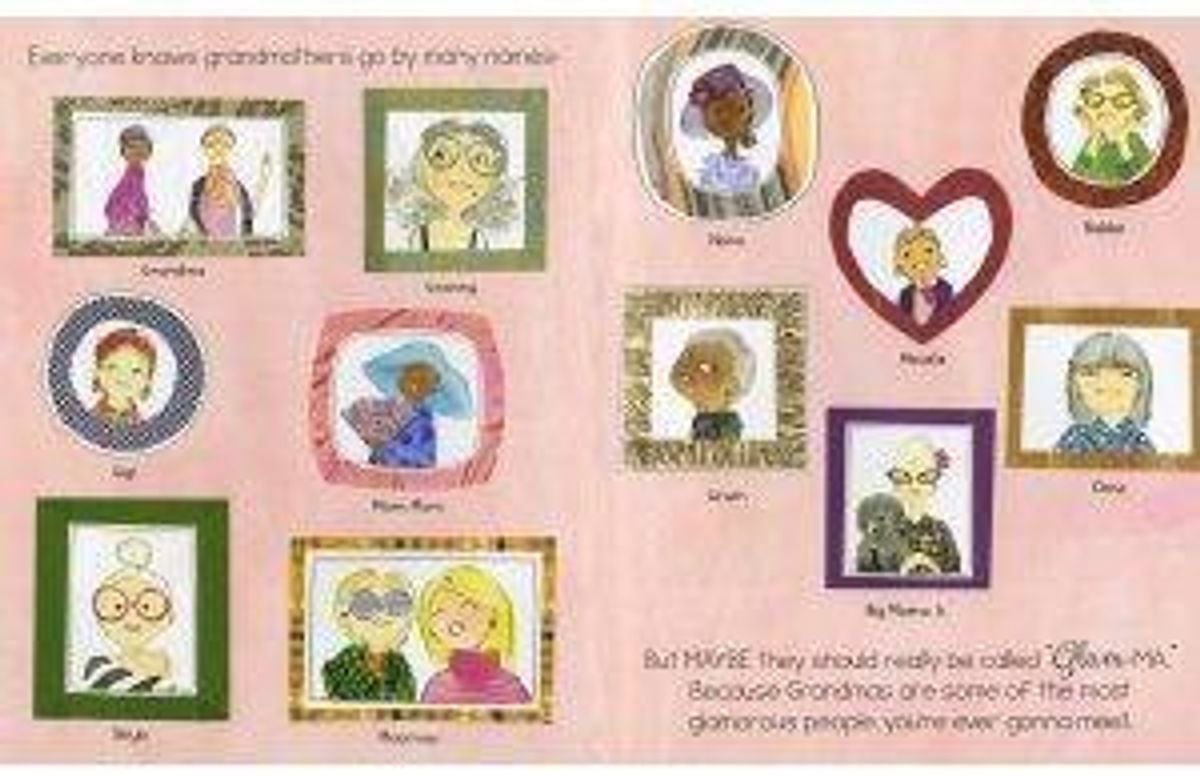 I value how Berger and Rim chose not to portray all of the grandmothers equally. One grandmother is disabled, happily being rolled in her wheelchair by her granddaughter. Another grandmother, dressed in a cozy robe and slippers with gray hair in a bun, is shown in a rocking chair cradling her granddaughter in her arms. Lessons of acceptance and understanding are clear. Older women are individualistic: they dress, look and age differently, which I feel is a realistic, important message this book delivers in managing children's expectations.
Berger said, "I wanted to showcase all the different spectacular Grandmothers out there (all glamorous in their own way), and say, 'Hey! Not only do we SEE you, but we love you, thank you, and celebrate you! Shine on, ladies, shine ON!'"
A Children's Author Against Ageism
Minnesota-based Lindsey McDivitt made a career transition in her fifties from health care to children's books. "While diving into modern picture books to get a feel for what publishers were looking for, I was actually horrified by several books filled with negative words describing older people," said McDivitt. "Words like rusty and dusty!"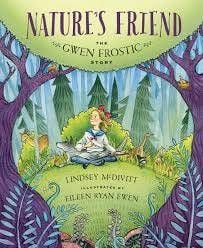 Since 2013, McDivitt has maintained a website featuring A is for Aging, B is for Books… a blog about positive images of aging in children's literature. McDivitt reviews picture books that leave out negative age stereotypes.
In 2018, her first picture book, Nature's Friend: The Gwen Frostic Story, was published. It's a biography of Michigan printmaker, Gwen Frostic. The book is richly illustrated by Eileen Ryan Ewen.
"[Frostic] actively defied stereotypes of age, gender and ability — as an artist, early environmentalist and business woman," said McDivitt.  "I wanted the narrative to show how strong Gwen was in every decade of her life, into her nineties."
Addressing Alzheimer's and Dementia
Alzheimer's and other dementias are not a natural part of everyone's aging experience. This disease should not be used in a way that evokes ageism. At the same time, this is not a disease that should be hidden in the closet from children.
Based on the Alzheimer's Association's 2019 statistics, Alzheimer's disease afflicts 5.8 million Americans. Though most people with Alzheimer's are 65 and older, the association states that approximately 200,000 people, many in their 40s and 50s, have an early onset of the disease.
Chances are ever-increasing that children will know of someone once vibrant and healthy who, over time, becomes afflicted with Alzheimer's or other dementias. This person could be a grandparent, aunt or uncle, teacher, babysitter, postal worker, school crossing guard, grocery store clerk or maybe even a parent. We would be doing a great disservice to a large population of children by not helping them understand the disease.
"My mom's dementia started while my children were young and it certainly impacted them...I wanted to provide a way to explain it so I could preserve their close bond."
The Alzheimer's Association promotes children's educational resources, including their list of children's book recommendations. One of these recommendations, a beautifully illustrated picture book, particularly caught my attention.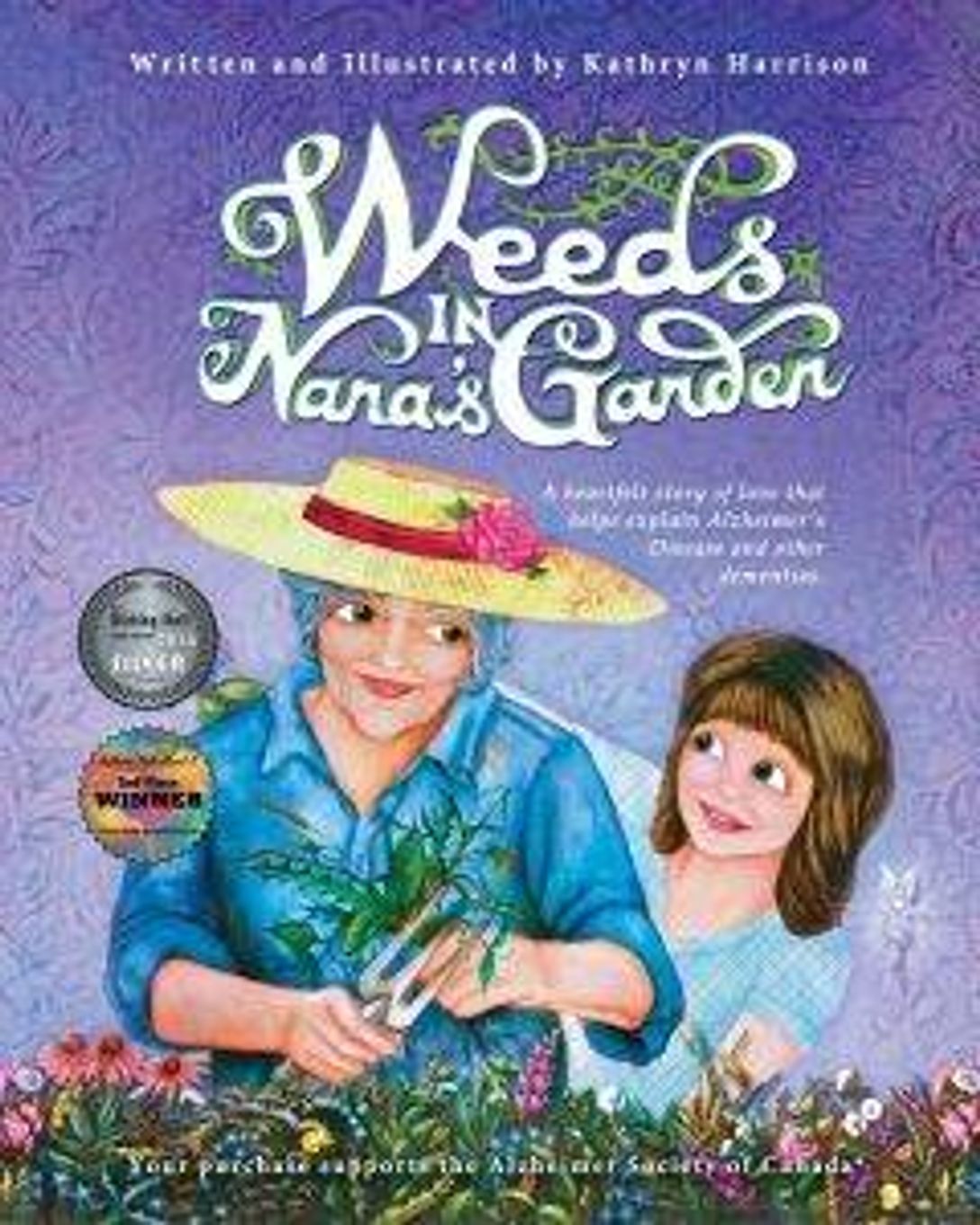 Weeds in Nana's Garden: A heartfelt story of love that helps explain Alzheimer's Disease and other dementias. Written and illustrated by Kathryn Harrison
Weeds in Nana's Garden by Canadian author Kathryn Harrison, amazed me for its beautiful, ingenious portrayal of an intergenerational relationship between a child and her stylish, vibrant, outdoorsy grandmother who becomes afflicted with Alzheimer's.
Harrison orchestrates a winning trio: she shows a powerful intergenerational bond and removes age stereotyping while simultaneously offering a unique teaching moment about Alzheimer's disease.
"I was very much inspired to create a character based after my own experience — my energetic and driven mom had dementia," said Harrison. "My mom's dementia started while my children were young and it certainly impacted them. It was obvious that their Nana was changing but they didn't know why. I wanted to find a way to explain it so I could preserve their close bond."
Harrison could not find any children's books for guidance, so she talked with her children about the brain and diseases. "Eventually," said Harrison, "it was my daughter that drew the parallel between how weeds growing in a garden to hide the flowers are similar to how dementia growing in the brain can hide thoughts and memories."
Harrison and her children stayed with the weeds metaphor as her mother's disease progressed. Harrison's mother passed away in 2010. "I noticed how much that involving my children in the process benefited both my mom — inspiring creativity and play — and benefited my kids — teaching them about empathy and care."
Harrison wanted to create a picture book that could reach many children. "My goal was to help explain Alzheimer's Disease and other dementias," she explained, "and perhaps encourage more kids to stay connected with those on this journey."
No doubt, grandparents are popular children's book characters. However, not every child has the great fortune of having a Gong Gong, or Glam-Ma or Nana in their life or in close proximity.  Children's books that are most valuable celebrate fabulous older adults, inside or outside the family.