Visiting Montreal for the Italian, Chinese, Portuguese — and but of Course — French Culture
There are many things that will call me back to Montreal — the bakeries, the historic buildings, the bike routes, the subway stops announced only in French
The first place I go after arriving in Montreal is Milano Supermarché. You could argue that it's a specialty Italian market, except it's the size of most large urban supermarkets. Once inside, I might as well be back in Italy, where I lived as an ex-pat after college.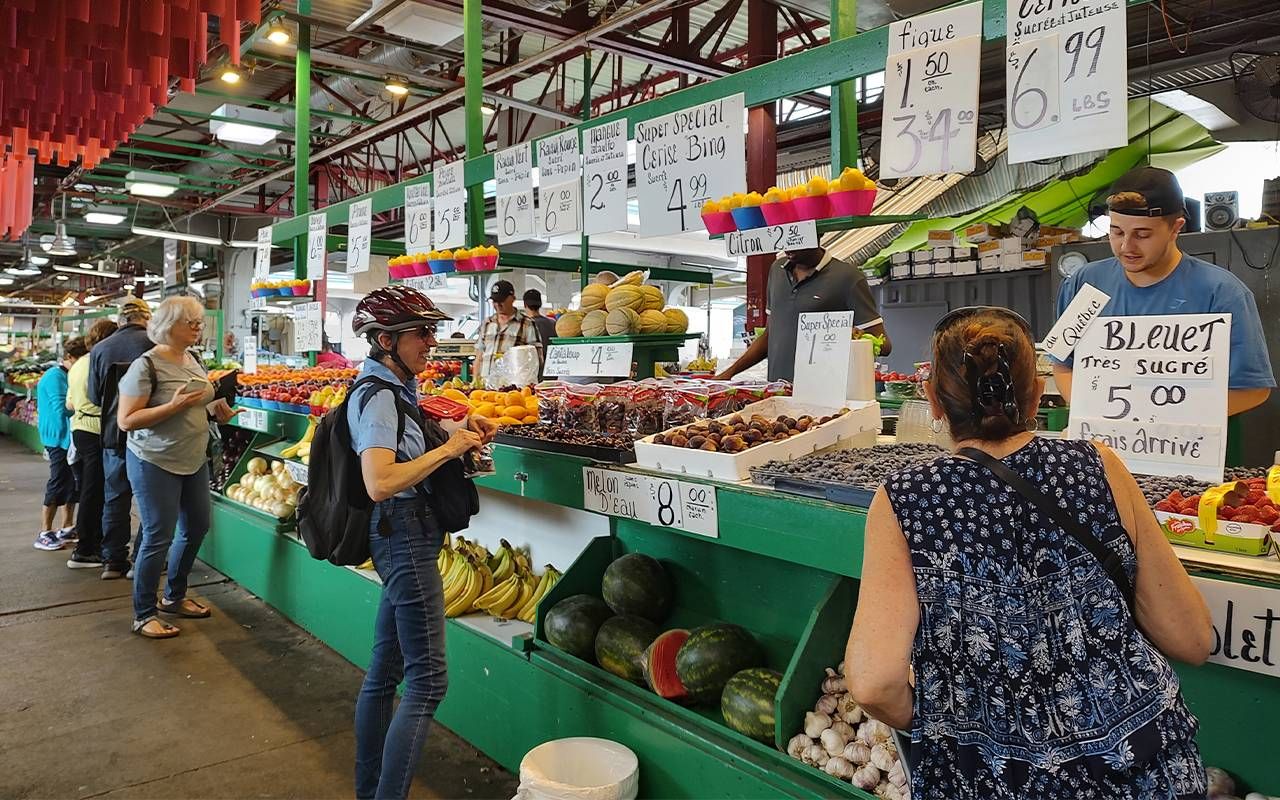 Employees are speaking Italian, and there are entire aisles of breakfast cookies, an Italian pantry staple, in addition to the best gorgonzola, prosciutto, Italian chocolate and bread.
I've visited Montreal nearly half-a-dozen times in less than a decade, and Milano is one of the few shops in North America where I feel like I'm in an authentically Italian establishment that an Italian person would frequent — which is to say, one that has a wide selection of everyday products at normal prices, not specialty store markups.
"We are so multicultural in Montreal," said Martine Venne, with Tourisme Montreal, the city's tourism organ. "And we're the food capital of Canada — the culture capital, too."
A Walk Around Petite Italie
While the history of Montreal has pivoted on an English-French dichotomy due to Canada's colonial history, Italian culture has been a critical element for more than a century. Italians compose the third largest ethnic group in Montreal, after Canadians of French and English descent. The post-war period saw a surge of Italian immigration to Canada.
"We are so multicultural in Montreal."
A walk around Petite Italie feels like a stroll through many Italian towns and cities. One night when I was there with my family this past summer, crowds of expectant diners had formed outside Pizzeria Napolitana by 7 p.m.
It sits across from Parc Dante — Dante Park — where a bust of the Italian poet Dante Alighieri stands; if you're lucky, the bocce balls will be set out for you by the court, which will make the wait for the authentic thin-crusted pizzas a little easier.
Other restaurants to check out in the neighborhood include Bottega, where I first dined during a 2019 visit to Montreal; when I asked the waiter if he minded speaking Italian, he responded fluently that that his parents were Italian. Citing the Italian word for bread, he said, "My first word as a child was pane."
The pane is good in Petite Italie and so is the ice cream. A few blocks from Bottega, we joined the line after dinner one evening at Caffe Gelato. All the classic Italian flavors were on offer: nocciola, stracciatella and bacio.
It's on the same block as Multimags, which I visited the next day to pick up Settimana Enigmistica, my favorite Italian puzzle magazine (something I normally only buy in Italy). The shop, part of a local chain of newsstands, sells hundreds of international magazines and newspapers in addition to French books, stationery and gifts.
The neighborhood also boasts some citywide treasures that are not specifically Italian — namely the public market called Marché Jean Talon — but which still have an Italian flavor.
When we visited Montreal this past summer, it was once again during ItalFestMTL, a celebration of all things Italian that includes movie screenings, musical performances and food events. One weekend during the festival, Fiat 500s lined the streets of Petite Italie.
The neighborhood also boasts some citywide treasures that are not specifically Italian — namely the public market called Marché Jean Talon — but which still have an Italian flavor. The sprawling, lively market is like produce markets you'd find in Italy (and France), and sells fresh fruits and vegetables as well as virtually every kind of locally-raised meat, cheese and bread product.
And at a bakery across the street from the market, a young cashier immediately switched to Italian when he saw my shirt, which had an image of the iconic Italian coffee pot called the Moka. His grandfather was from Puglia, in Southern Italy, and he learned to speak fluent Italian as a child.
Chinatown, a Newly Recognized Heritage Site
Not far from Old Montreal and the downtown business district you'll find Chinatown. It's hard to miss, with the signature Paifang gates spanning Boulevards St. Laurent and de la Gauchetière to welcome you.
Once past the gates, you'll find top-notch dumpling restaurants, Asian supermarkets, spice merchants, and shops stocked with trademark Chinese fans, porcelain, tea pots and other items.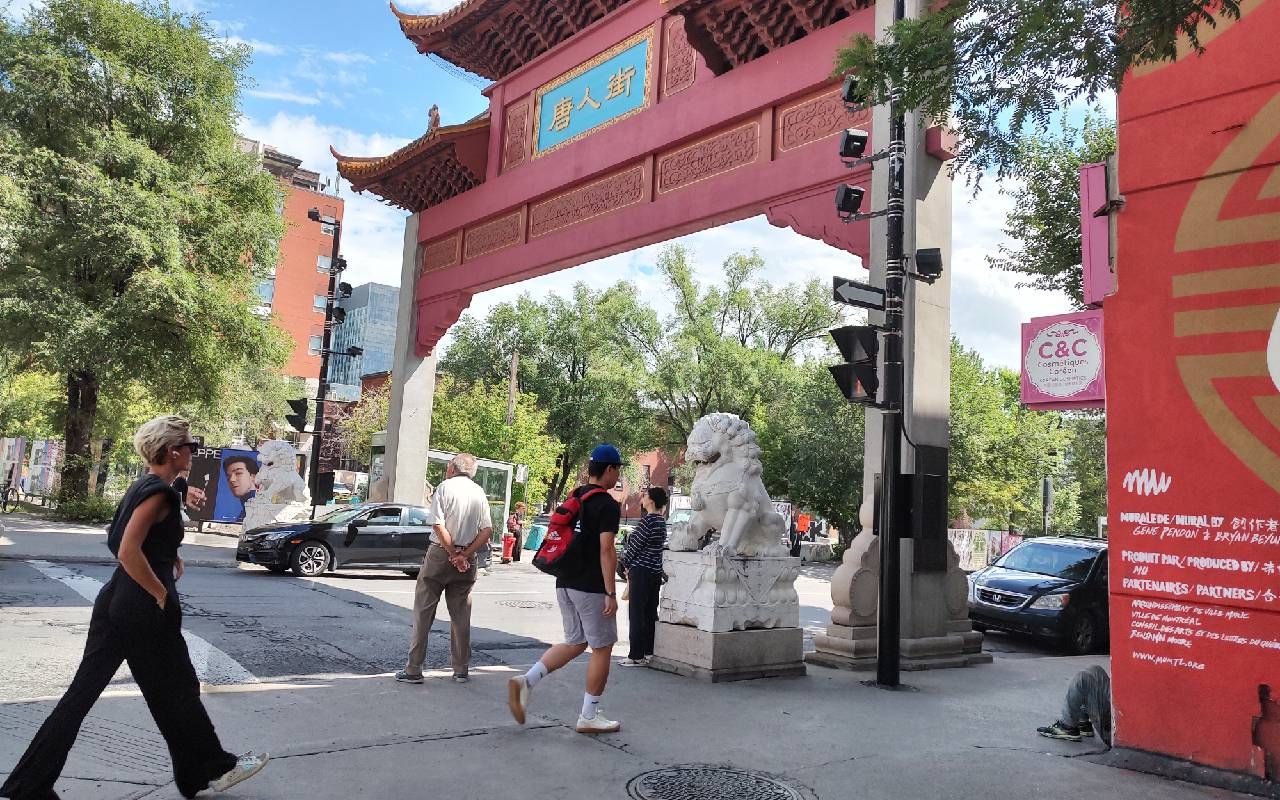 At Mai Xiang Yuan Dumpling where we ate lunch one day, plates of soup dumplings and fried dumplings competed with each other for top draw. The homemade pockets of dough were supple and flavorful, tempting many diners (ahem) to overdo by ordering far too much food — and then eating it all, nonetheless.
A steady stream of customers poured in — locals from the neighborhood, hipsters from across town and also tourists — until the proprietor had to bring a table from the back to accommodate new arrivals.
Earlier this year, Chinatown was recognized as a heritage site, with officials calling it "the only significant historical Chinatown preserved in Quebec and eastern Canada."
Around the corner, you can watch the dough masters at the Lan Zhou noodle shop ply their trade through the front window. Walk inside and you're immediately greeted by escalators to a lower level where the G&D Supermarché sells 40-pound bags of rice and preserved duck eggs. The good-sized supermarket also has a wide selection of noodles and a stocked fish tank that's not for decoration.
Earlier this year, Chinatown was recognized as a heritage site, with officials calling it "the only significant historical Chinatown preserved in Quebec and eastern Canada."
"The city has recognized the importance of Chinatown culturally," said Parker Mah, with the JIA Foundation, in an interview outside the Wings Building, which was built in 1826 and is likely the oldest building in Chinatown.
Mah, whose organization protects and promotes Montreal's Chinatown, said the designation will shield several century-old buildings in the neighborhood, which is crucial as the area has faced the typical urban challenges of development and gentrification.
There are ways to enjoy Chinese culture in Montreal within the borders of Chinatown and also beyond. For example, in September and October, the Gardens of Light festival takes over the Botanical Gardens with hundreds of silk lanterns positioned around the park and especially over water features. The event also incorporates elements of Indigenous and Japanese cultures.
A Rich Multicultural History
Like the Italian population in Montreal, the Chinese community has roots that stretch back more than a century. Chinatown was first settled in the 1890s.
Similarly, an earlier wave of Portuguese immigration has left its mark on Montreal, and as is often the case, it's partly through food. One local culinary staple is what's known as Portuguese chicken.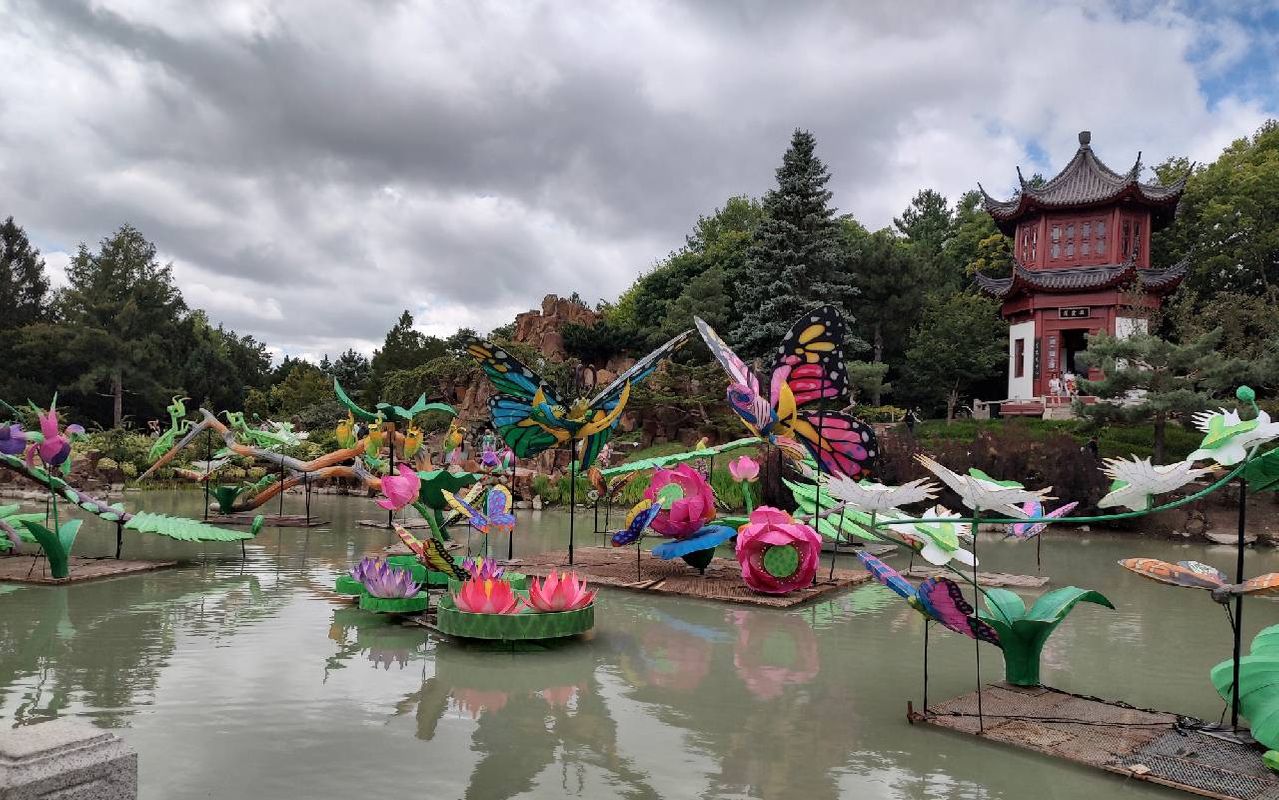 At Casa Do Alentejo, a Portuguese restaurant in the Petite Patrie neighborhood, grilled chicken served with French fries was the can't-miss item on the menu. The dish is sometimes served with a salad that's encased in a bun called a papo seco. We ate side by side with diners speaking Portuguese while a soccer game on TV entertained patrons in the bar area.
One of the key dates on Montreal's cultural calendar is the International Portugal Festival of Montreal, which takes place in the spring. It features dance performances, Fado concerts and a singing competition known as "Voice of Festival."
Other communities are newer but thriving. For example, immigrants from North African countries began opening businesses in the late 1990s in Montreal's Saint-Michel neighborhood. Known as Little Maghreb, the neighborhood is home to bakeries, halal butcher shops and several mosques. Especially at holidays like Ramadan, the cafes are packed with diners originally from countries such as Algeria, Tunisia and Morocco.
And these newcomers provide the adventurous diner with delightful options. For example, the restaurant El Khomsa will school you in a variety of sandwiches and other dishes from Tunisia.
It's hardly surprising that a city which has fought hard to retain its French identity has become home to so many ethnic groups whose language and culture are valued rather than resisted on their new turf. In many ways, Montreal is like any larger, international city, which routinely sees an influx of newcomers from around the world. But Montreal distinguishes itself by safeguarding these identities and prizing cultural individuality, rather than merely tolerating or exploiting these things.
"Everyone speaks three languages."
"You can speak Italian in just about any store on the [main street] through Little Italy," said Antonio Sciascia, president of the National Congress of Italian-Canadians, Québec region, which runs ItalFestMTL, in an interview.
Elsewhere, it's not uncommon to hear Spanish, Chinese, Arabic and Portuguese.
"Everyone speaks three languages," said Venne with Tourisme Montreal. "There are 120 distinct ethnic communities here."
To be sure, some immigrant groups in Canada have struggled like in other countries with large multinational populations. This year, for example, marks the 100th anniversary of Canada's Chinese Exclusion Act.
But Montreal has had to fight for its Francophone existence in the wider sea of Canada's English speakers, and sees the value in safeguarding other cultures.
'Come As You Are'
Montreal's message to immigrant communities, per Venne: "We say, 'Come as you are,' so there's less assimilation as far as food and culture goes. We love arguing over authenticity."
Naturally, not all of Montreal's international flavor is confined to specific enclaves. I ate the best churros I've ever had at a Chilean café in the leafy neighborhood of Mile End that's home to hipsters. Hot and filled with a kind of caramel paste, these sweet treats from Barros Luco hit the spot, and had us switching to the few words of Spanish we know when we paid: "Muchisimas gracias." Sitting on a bench outside the picturesque café, we savored the churros, giddy with our doubly international adventure.
Montreal, of course, can be enjoyed for its Francophone ways. For example, the croissants and other pastries are just as good as you would expect from any French-speaking city. And Francophone readers can visit an impressive slate of bookstores all over the city to buy titles by both local French-Canadian authors and French authors (I wasted no time at Multimags buying a book by Annie Ernaux, the French author who won the 2022 Nobel Prize for Literature). What's more, every sign within the confines of Montreal is in French and typically only French, with subway stops on the clean, easy-to-use Metro announced exclusively in French.
"We say, 'Come as you are,' so there's less assimilation as far as food and culture goes. We love arguing over authenticity."
Then there are aspects of Montreal culture that cross all people groups. For example, the Montreal International Jazz Fest and the wintertime carnival called the Festival of Lights, or Montreal en Lumiere. The city is also rich in parks; Parc Mont Royal, geographically and historically at the center of Montreal, is not to be missed. Montreal is also a wildly bike-loving city.
Not only do bike lanes abound — and ones safely separated from traffic by a line of parked cars — there are even handrails at busy intersections so cyclists need not dismount. The city's bike-sharing program, known as Bixi, makes hopping on two wheels easy for anyone.
The final morning of our trip found us back in Petite Italie for one last cup of Joe at Caffe Italia (considered by many home to the city's best espresso). Three men joyfully argued in Italian about football (soccer) on the sidewalk out front while inside customers jostled for the barman's attention. Down the street at Bar Sportivo, it looked as though time stood still; a barman wiped down the counter while an older gentleman in a suit and fedora stood nearby, savoring his espresso.
There are many things that will call me back to Montreal — the bakeries, the historic buildings of Old Montreal, the bike routes, the subway stops announced only in French. But also: the Italian grocery store, the soup dumplings, the Portuguese chicken, the churros and the North African kebabs.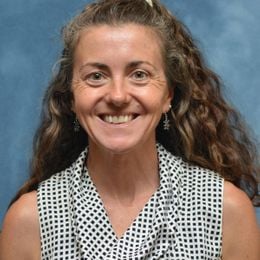 Jeanne Bonner
is a writer, editor and literary translator. She often teaches Italian to undergrads in Connecticut. She was a 2022 NEA Literature Fellow in Translation, who is translating the short stories of Edith Bruck, a transnational Italian author who survived the Holocaust. Her essays and reporting have been published by The New York Times, CNN, the Boston Globe and NPR. She blogs about her favorite Italian pastry – the ciambellina – and other passions at https://ciambellina.blogspot.com.
Read More