What Hospice Does and Doesn't Do
Know what's offered so you can make informed decisions ahead of time
More than once in my life, I wish I knew more about hospice care, which is a sustained focus on quality-of-life near the end of a journey. A deeper working knowledge would have made the closing days of several loved ones' lives more comfortable.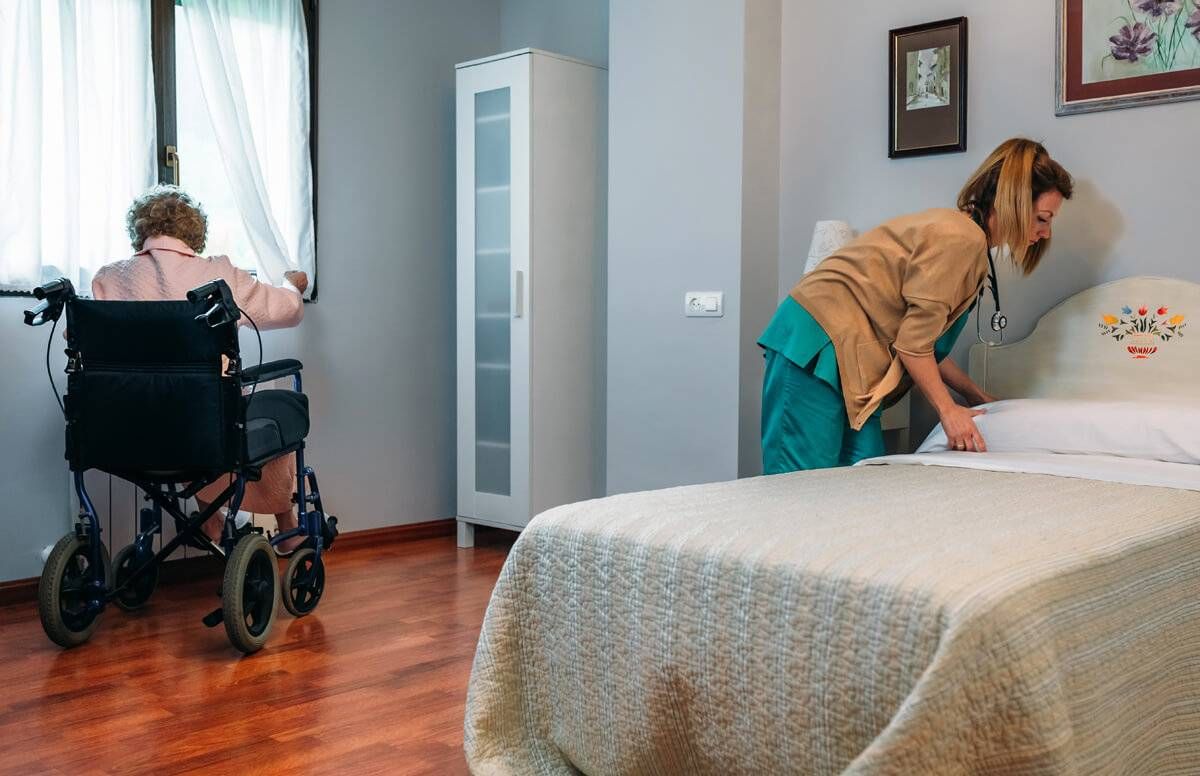 Yet no doctor or adviser even suggested hospice care to my family as we grappled with the end stages of cancer. It was only later that I discovered how much hospice care has to offer — and how millions of families can benefit from its humane mode of care.
What Hospice Can Do
Generally, hospice is requested by a doctor who gives a prognosis of six months or less. It's usually covered by health insurance plans and Medicare.  Some life insurance policies are even offering riders that provide "accelerated benefits" for the terminally ill. What surprised me, sadly after the fact, was how much hospice had to offer.
Keep in mind that hospice is a subset of palliative care, which can be provided to any patient, regardless of whether he or she is diagnosed with a terminal illness. This maximizes the patient's overall comfort, reduces chronic pain and focuses on bolstering quality of life. Think dignity and humane decisions instead of dehumanizing technology and relentless treatment.
When a doctor "certifies" for hospice care, that triggers a range of services that will be covered by Medicare Part A. In addition to medical and nursing services, also provided are social work, grief counseling and even physical and occupational therapy. The emphasis is on accommodating the entire family and enhancing the patient's comfort. Here's how the Medicare hospice care benefit works if you need, and qualify for, it:
Your hospice doctor and your regular doctor (if you have one) certify that you're terminally ill; that is, you're expected to live six months or fewer. Note: Only your hospice doctor and your regular doctor can certify that you're terminally ill and have a life expectancy of six months or fewer.
You accept palliative care for comfort instead of conventional care to cure your illness.
You sign a statement choosing hospice care instead of other Medicare-covered treatments for your terminal illness and related conditions.
After six months, you may continue to receive hospice care as long as the hospice medical director or hospice doctor re-certifies — at a face-to-face meeting — that you're terminally ill.
Medicare is actually fairly generous on what it covers, paying for "any other Medicare-covered services needed to manage your pain and other symptoms related to your terminal illness and related conditions, as recommended by your hospice team."
What Hospice Doesn't Do
Most hospice care can be offered at home or in a non-medical facility, which includes long-term care settings such as assisted living and memory care. Hospice, however, doesn't cover room and board fees at senior communities.
Instead of providing endless surgeries and treatments, hospice focuses exclusively on the comfort of the patient. The palliative portion of the care may offer an array of pain medications while not treating the cause of the terminal illness.
If a patient is suffering from cancer, for example, he or she would be offered extensive pain-killing drugs, but not radiation or chemotherapy. Frequent trips to hospital emergency rooms are generally avoided.
Medicare also specifies what's not covered by hospice care. Unless a facility is approved to provide this kind of care, you may not receive reimbursement. You can't assume that every institution is qualified. Here are some additional requirements, according to the National Hospice and Palliative Care Organization:
In addition to federal rules, there are state licensing requirements that must be met by hospice programs for them to deliver care.
Hospices must periodically undergo inspection to be sure they are meeting regulatory standards to maintain their license to operate and the certification that permits Medicare reimbursement.
A growing number of hospice programs have their own hospice facilities or have arrangements with other facilities. Some patients may require a different place to live during this phase of their life when they need extra care. However, care in these settings is not covered under the Medicare or Medicaid Hospice Benefit. It is best to find out — well before hospice may be needed — if insurance or any other payer covers this type of care or if patients or families will be responsible for payment.
Plan for Hospice When You're Healthy
One of the most granite-like barriers for families considering hospice care as an option is that they've seemingly admitted defeat in trying to battle terminal illnesses such as cancer.
"People think that end-of-life decisions are things that only doctors should deal with," says Dr. Carolyn McClanahan of Jacksonville, Fla. "We need to change the conversation."
Yet reframing the end-of-life decision, McClanahan says, should concentrate on life quality, which should be first defined by patients and families, not medical institutions.
What's the best way to approach the hospice decision? Make it a family conversation. Consult with doctors and other trusted advisers such as financial planners and estate-planning lawyers. Have your loved one and family talk it through with hospice or palliative care professionals. You'll also need to get wills, trusts, powers of attorney and beneficiary designations for assets and insurance in order.
While making the decision to enter into hospice care is perhaps one of the most agonizing decisions a family can make, many wait too long to seek this specialized care. The average length of stay in hospice care is less than 70 days, according to the National Hospice and Palliative Care Organization. Only 12 percent of people in hospice remain in hospice past 180 days.
"Plan when you're healthy," advises McClanahan.
At the very least, educate your family on the benefits of hospice and palliative care. Although it won't make end-of-life decisions any easier, it may ease the anguish when the time comes.
Editor's note: This story is part of a special report for The John A. Hartford Foundation.

By

The John A. Hartford Foundation
The John A. Hartford Foundation is a private, nonpartisan, national philanthropy dedicated to improving the care of older adults. The leader in the field of aging and health, the Foundation has three priority areas: creating age-friendly health systems, supporting family caregivers, and improving serious illness and end-of-life care.