White-Knuckle Fliers: Prepare to Squeeze Tighter
Climate change is stirring up more air turbulence, including the kind pilots cannot easily see
It's been more than 70 years since Bette Davis issued her famous warning in the film All About Eve: "Fasten your seatbelts. It's going to be a bumpy night."
Little did she know.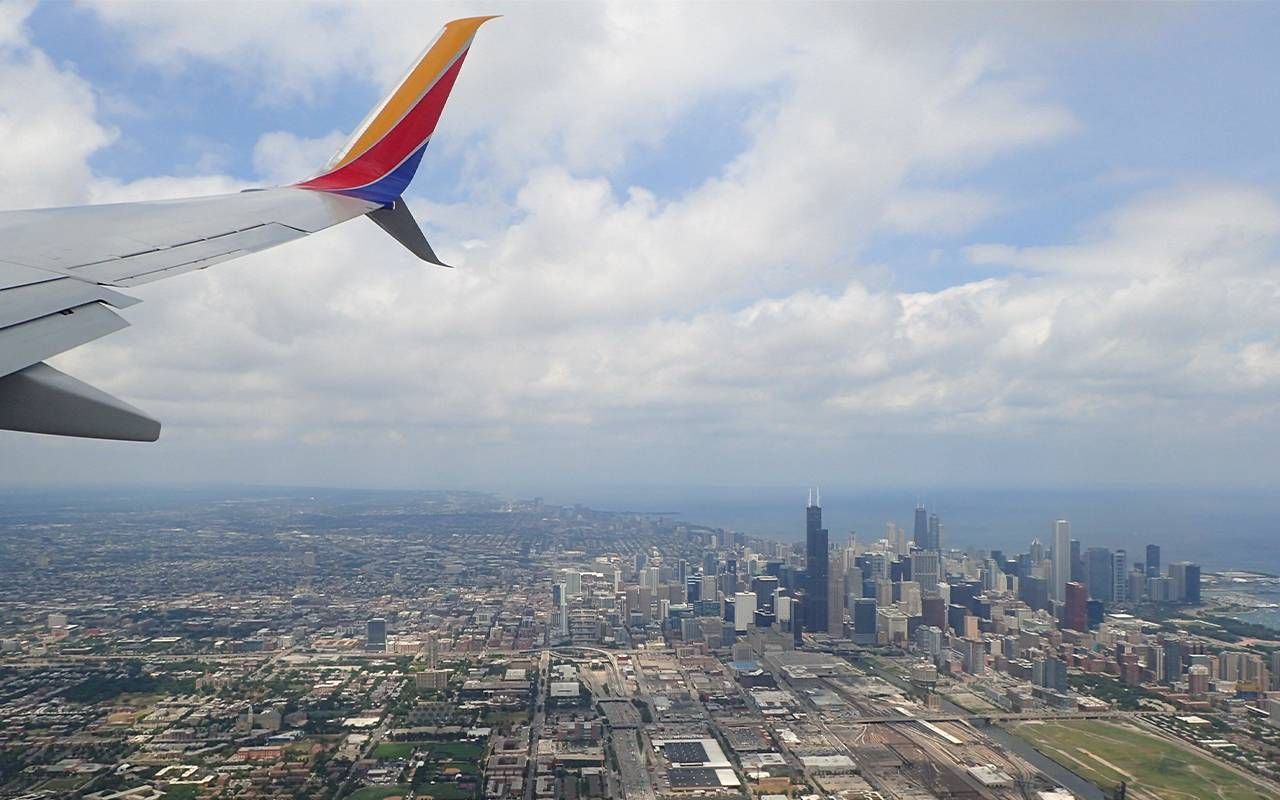 In 1950, when the movie was released, it's safe to say no one dreamed that a significant warming of the Earth's climate would turn routine air travel into an E-ticket ride. But that's what's happening.
Scientists have long warned of more such events as a consequence of climate change. Now a recent study from the University of Reading in the U.K. found evidence that it's already happening along popular routes for commercial airlines.
"All of a sudden the plane just dropped."
Most anyone who has flown has had a few white-knuckle moments. Candace Browning, 48, of Florence, Alabama, is still haunted by a flight from Dallas to Chicago 18 years ago. Browning says the seatbelt sign had not yet come on for their final approach, when "all of a sudden the plane just dropped."
She doesn't know how much altitude the plane lost but she recalls passengers being lifted out of their seats and loose objects went flying everywhere.
Terrifying Turbulence
"The lady that was sitting next to me, we actually grabbed hands," recalls Browning. "And I'm praying, you know, that come-to-Jesus moment when you're like, 'OK, God, if you get me outta this, I ain't never gonna do nothing wrong again.' "
After some buffeting from side-to-side, Browning says the pilot put the plane into a "nose-dive" to a safer altitude. "When I got off the flight, I went into the bathroom and I just broke down crying," Browning says.
She adds there was no storm nor any hint of what was to come. This kind of out-of-the-blue rock & roll is what aviators call clear-air turbulence, or CAT. Pilots report about 65,000 turbulence encounters over the U.S. every year, and turbulence of all types account for three out of four injuries from weather-related incidents, according to the National Transportation Safety Board.
Clear Air, Bumpy Ride
Clear-air turbulence is especially prevalent along the jet stream, the high-altitude current of air that takes an undulating course across the sky. It helps to think of the atmosphere as an "ocean of air," says Jan Null, 72, founder of Golden Gate Weather Services in Half Moon Bay, California, and an adjunct professor of meteorology at San Jose State University.
As that ocean of air circulates from west to east along the mid-latitudes, "the concentrated area between the cooler air to the north and the warm air of the south is a jet stream where you have these temperature differences very close to one another, but along the edges of that, you have what's called wind shear. You have winds of different speeds next to each other. And so you end up with the air tumbling over itself, if you will."
That's different from what Null calls "mechanical turbulence," the kind encountered in mountainous areas. Wind obviously can't go through mountains, he says, "so it comes up over the top, it gets compressed, it picks up speed, and now you have this horizontal wind shear up above these mountain ranges. So lots of different things are going on."
The Climate Connection
And with a heating planet, there seems to be more of everything going on. "Every weather event we have going on now has some climate change DNA in it," says Null. "There's no way that it cannot. It's part of every storm, of every sort of atmospheric event."
The Reading researchers studied popular air routes over a 40-year period and found "clear evidence of large CAT increases in various places around the world at aircraft cruising altitudes." They found the greatest increases over the North Atlantic (New York to London, for example) and continental U.S. (Browning's wild ride to Chicago).
"Every weather event we have going on now has some climate change DNA in it."
On heavily traveled North Atlantic routes, researchers found "moderate" turbulence increased by 37% between 1979 and 2020, measured by the total duration of events. The worst instances of CAT — those considered "severe" — were up 55% along those same routes during the same period. Moderate CAT was up by nearly one-third along routes over the U.S. Midwest, according to the study, which was published June 8 in Geophysical Research Letters, a journal of the American Geophysical Union.
Null, who was not involved in the research behind the study, says that while he'd like to have seen more data from pilots included in the study, the science behind it seems sound and the conclusions are not surprising.
"That's all controlled by the transfer of heat between the poles in the equator," he says. "And you do have more heating with climate change near the equator. With bigger temperature differences, you're going to have a stronger jet stream and bigger areas of wind shear associated with it."
Soaring Cost to Airlines
Scientific models predict this trend will continue, possibly even doubling or tripling over the next several decades. But the Reading study suggests that turbulence might be outrunning that pace, since it's already increased at a faster rate than models predicted.
"Every additional minute spent traveling through turbulence increases wear-and-tear on the aircraft, as well as the risk of injuries to passengers and flight attendants."
"Airlines will need to start thinking about how they will manage the increased turbulence, as it costs the industry $150 million to $500 million annually in the United States alone," study lead Mark Prosser said in an AGU release on publication of the work. "Every additional minute spent traveling through turbulence increases wear-and-tear on the aircraft, as well as the risk of injuries to passengers and flight attendants."
The Good News
The good news is that forecasting tools are improving all the time, both on the ground and in the cockpit. Aircraft are being equipped with sophisticated new radar that can detect turbulence, says Null, as well as reports from other pilots and real-time atmospheric modeling. "The more information they can get into the pilot's hands, the better," Null says.
At the same time, airlines may be under more pressure to flirt with the jet stream. "It saves fuel, it gets them there faster," notes Null. "But if there's a little wiggle, then they're into the bumpy edges where you have shear. So, it's a bit of a double-edged sword."
If the technology for avoiding CAT can't keep pace with increasing turbulence, passengers may have to spend more time buckled up. Neither the airlines nor unions for pilots and flight attendants responded to requests for comment on the issue of increasing turbulence.
Browning's experience hasn't kept her off planes — since that terrifying flight to Chicago, she has flown to Bangkok and Buenos Aires. But anytime she encounters turbulence, the whole episode comes back in a rush. She says she didn't emerge from her ordeal with a fear of flying — with one exception.
"I'll be honest," she says with a laugh. "I try to pick flights where I do not go through Chicago."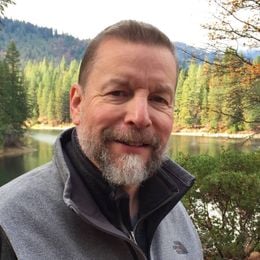 Craig Miller
is a veteran journalist based in the northern Catskills of New York. His reporting is focused on climate science and policy, energy and the environment. In 2008 Miller launched and edited the award-winning Climate Watch multimedia initiative for KQED in San Francisco, where he remained a science editor until August of 2019. He's also a proud member of his local volunteer fire department.

Read More