Why More Employers May Become Age-Friendly
The encouraging news for older workers who want to keep working
After attending an all-day conference on age-friendly workplaces, I've come to the conclusion that employers are increasingly interested in hiring and keeping older workers. But it's not so much "do the right thing." It's more "do the expedient thing."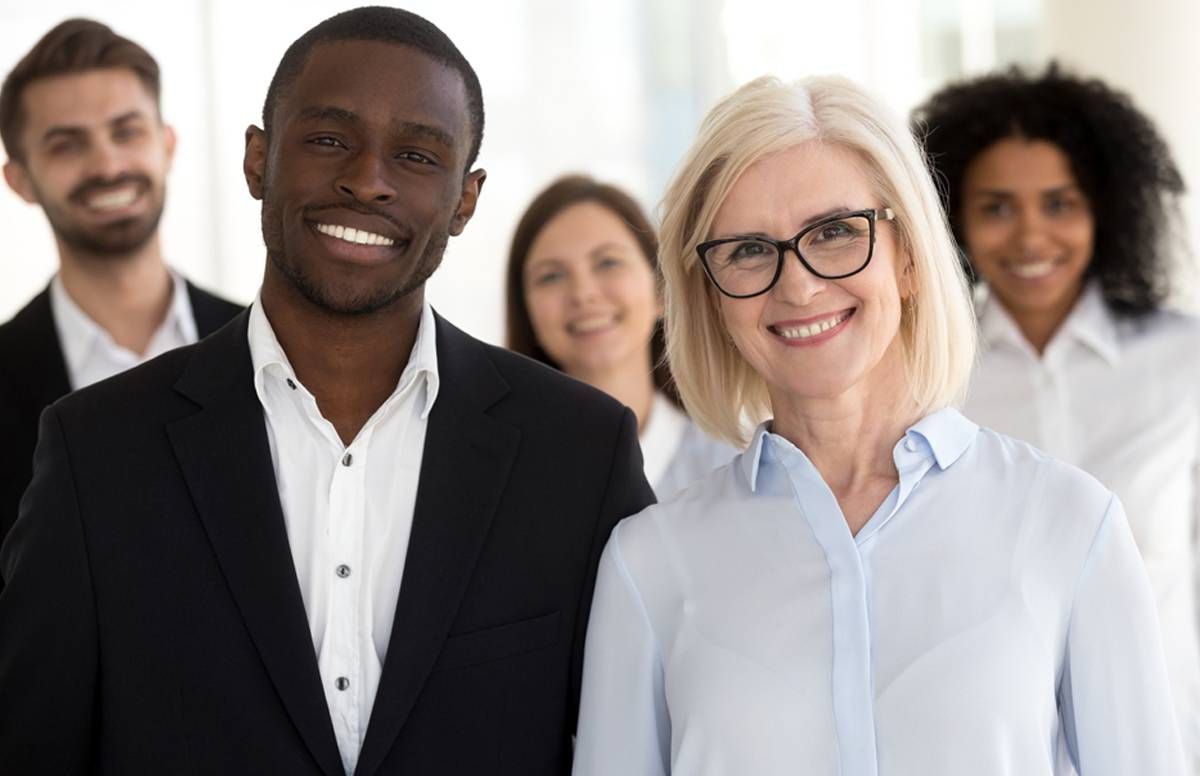 The unemployment rate of 3.6% nationally (2.5% or less in five states) means businesses, governments and nonprofits are scrambling to find workers and hold on to the ones they have.
Combine this with an aging population and thinning numbers of young adults and "there will be no alternative but to recognize the value of older workers," said Karen Brown, director of Changing the Narrative's Age-Friendly Workplace Initiative in Denver, at the conference.
"If we can change the organizations, we can change the lives of older adults."
Added Joe Barela, director of the Colorado Department of Labor and Employment, "There's a critical-skills workforce shortage in Colorado. We don't have one worker to leave behind or to waste."
The Age-Friendly Workplace Conference
Brown and Barela joined about a dozen other experts sharing research and insights at the Denver event: Age-Friendly Workplace Programs: Recruiting and Retaining Experienced Employees, a collaboration between University of Iowa and Transamerica Institute and co-sponsored by the Office of Colorado Governor Jared Polis, a Democrat. (I moderated one of the panels, on behalf of Next Avenue.)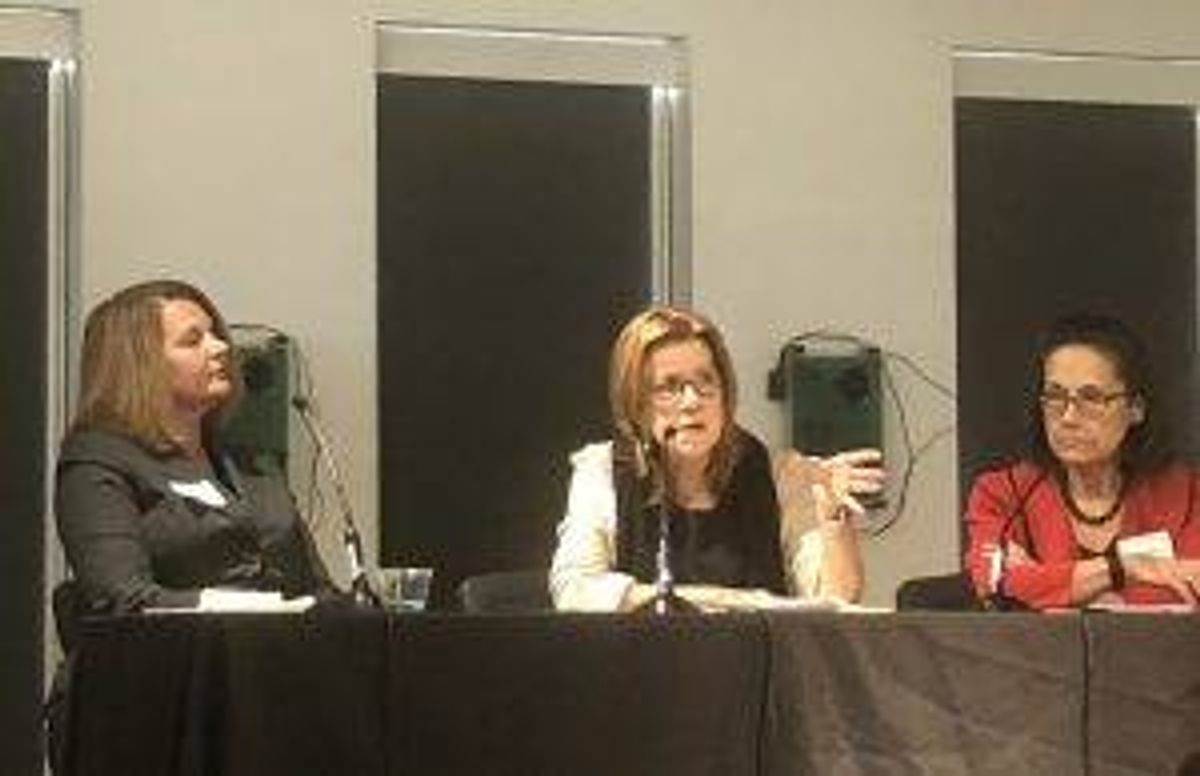 The conference had a strong Colorado focus. That made sense, not just because of its location, but because the state has the third fastest-growing aging population and a booming economy with a 2.5% unemployment rate.
"I am encouraging my staff to improve policies and programs to support the continued recruitment and retention of Coloradans over 50," Polis, 44, said. Both his parents, who are in their 70s, are working. (They co-founded the Blue Mountain Arts greeting card and book publisher.) And, Polis said, "My grandmother retired when she was eighty-four."
The Age-Friendly Workplace Survey of Colorado Employers
Much of the data and research findings had national implications though, notably the Colorado Above-Fifty Employment Strategies (CAFES) Preview Report unveiled at the conference by Brian Kaskie, its research chief and a University of Iowa professor in the College of Public Health.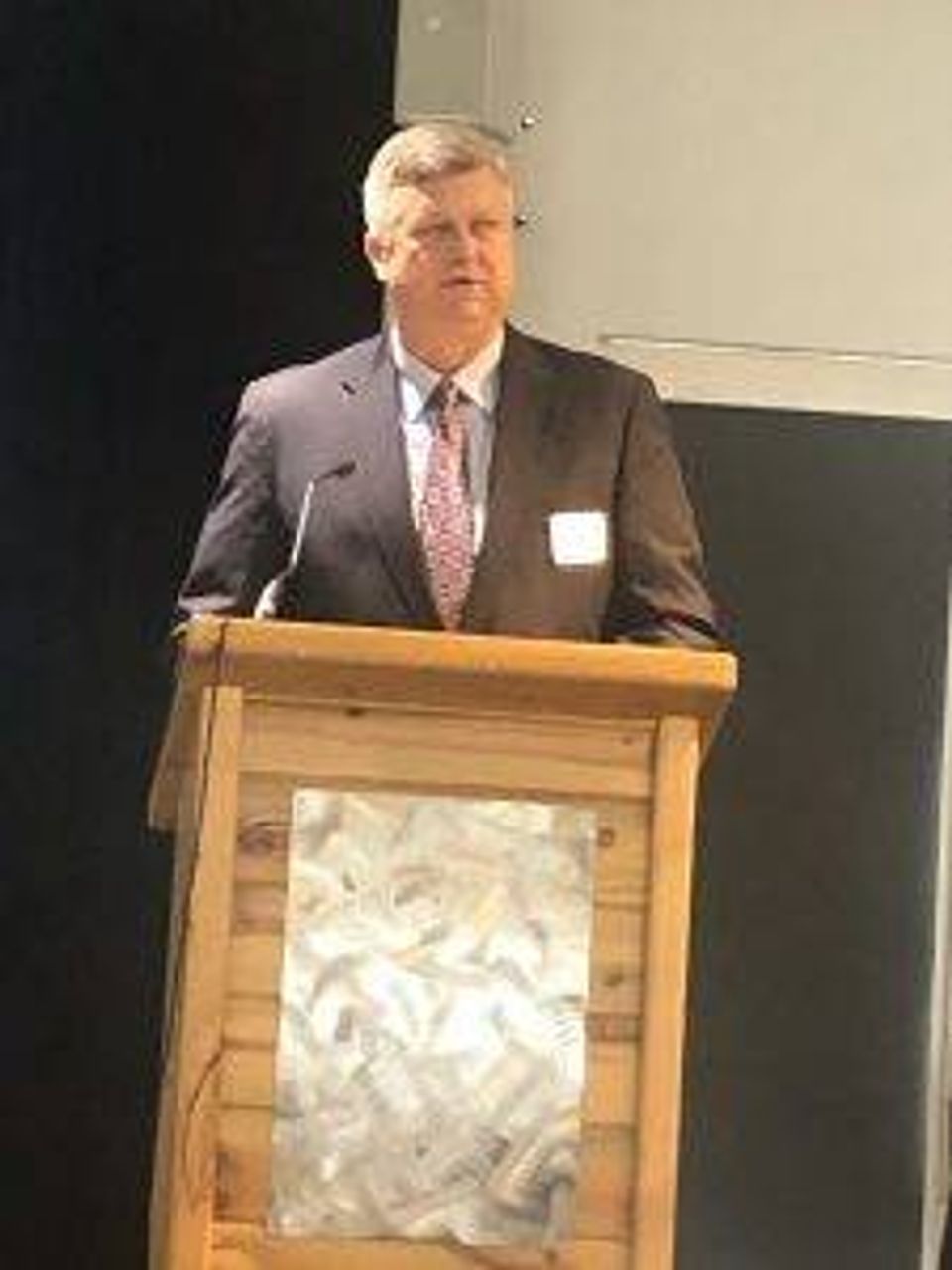 As part of their two-year project, Kaskie and his teams at his university and the nonprofit Transamerica Center for Retirement Studies surveyed human resources specialists and chief executives at 146 Colorado employers of all sizes — public and private companies, nonprofits and government agencies. The goals: to learn what employers are doing, or will do, to support their 50+ employees and job applicants.
"If we can change the organizations, we can change the lives of older adults," Kaskie said, adding that boomers are pleading with employers to address their needs.
Sadly, not very many of the employers surveyed were doing so. And Kaskie told me he believes those findings would be true around the country.
Among the results of the survey, which was funded by Colorado-based NextFifty Initiative:
Only half of the employers surveyed have adopted a formal diversity and inclusion policy that specifically includes age. (And that's considerably higher than the 8% figure in a PwC survey.)
Two-thirds don't offer phased retirement, letting employees move out of a full-time position over a period of up to five years.
68% do not offer health insurance to their retirees (though 75% provide health coverage to all or most employees).
And these numbers may be higher than the reality among Colorado's employers, since the researchers sent surveys to 1,500 of them and the vast majority didn't answer them. In other words, age-friendly employers were more likely to respond. In the polling trade, this is known as "respondent bias."
"The ones who didn't respond are the ones I'm concerned about," said Kaskie.
But, he added, some of the employers who did respond said they're offering a variety of programs and benefits for their 50+ employees. And many expressed interest in doing so: 70% of respondents said they think "it is important to develop programs that support our experienced employees age 50+."
Overall, Kaskie said, "this is a story of good and bad," regarding recruitment and retention strategies.
But, he told the conference audience: "The emerging consensus among employers is we need to start thinking about this."
Age-Friendly Workplaces Report: Next Steps
For the next stage of this project, the CAFES team aims to help them. The researchers will consult with 30 Colorado employers, assisting each to take one significant step to better serve the 50+ population. That might be increasing recruiting efforts of older job applicants, for a more diverse applicant pool. It could be developing a caregiver support network for employees. Or something else.
Said Catherine Collinson, president and CEO of Transamerica Institute: "We're going to learn from [the research] and then the question is: How can we roll it out on a broader basis across the United States?"
Based on what other speakers at the conference said, this will be challenging.
The Depressing Research About Older Workers
Rick Guzzo, partner and co-founder of the Mercer Workforce Sciences Institute, cited studies showing that although older workers typically perform as well as younger workers, their performance reviews are worse and they're less likely to be promoted.
"There's a huge disconnect," Guzzo said, between the work of older employees and how their employers appreciate them.
One reason, Guzzo noted: Older workers often display better "citizenship behavior" in the workplace — doing things like assisting new employees and taking on extra work — but these activities typically don't count for performance reviews and promotions, despite their positive effects.
Guzzo and Ramsey Laine Alwin,  director of thought leadership at AARP, also noted something I heard at the recent UN/AARP global briefing on age-friendly workforces and wrote about for Next Avenue: There's conclusive data showing that multigenerational teams working on projects lead to better products and better outcomes than teams of exclusively younger workers (or of just older workers, for that matter).
"There's magic in the mix when you bring all generations together," said Alwin.
AARP: 3 Ways Employers Can  Be More Age-Friendly
AARP has three recommendations for employers to become more age-friendly, Alwin noted.
1. Remove age bias in job descriptions. "Enough with the 'tech ninja,'" said Alwin.
2. Ban the box. This means: stop asking job applicants to check a box on a job application saying what year they graduated college. "And stop asking about prior wage and salary history," she said. Connecticut has made it illegal.
3. Evaluate age inclusiveness in your recruitment and retention practices. "Sometimes, you need to be age aware and sometimes you need to be age blind," Alwin said.
A Vital Need for Older Workers: Job Training
Barela, of the Colorado Department of Labor and Employment, added that more employers need to offer job training and reskilling to their older workers.
As Paul Irving, chairman of the Milken Institute Center for the Future of Aging, said in the conference keynote address: "A third of workers over fifty believe their current company doesn't provide opportunities for training and progression." A U.S. Department of Labor report found that employees over 55 got an average of nine hours of training per year, compared with 37 hours for those age 25 to 34.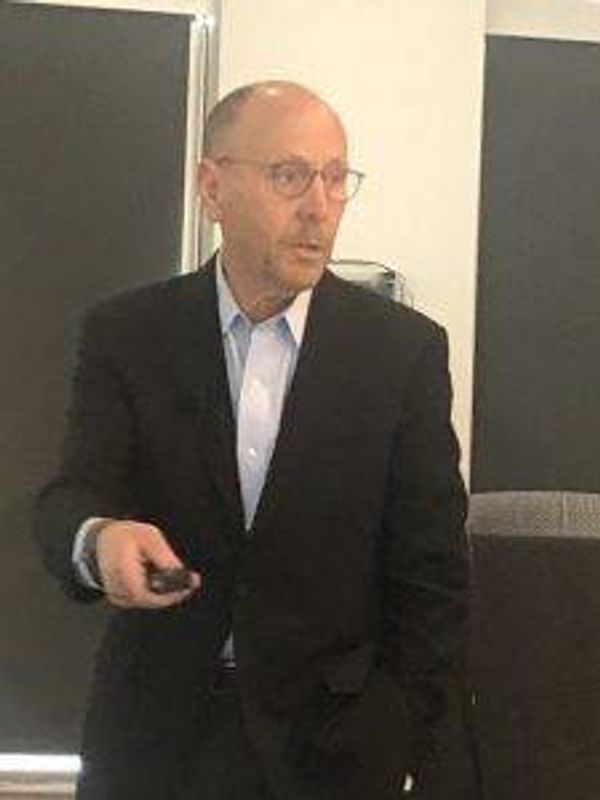 "We have to look at not separating earning from learning," Barela said. That means "creating work-based learning opportunities so you can continue staying on at work into your sixties, seventies and possibly eighties."
The inevitable march of automation makes reskilling essential for many experienced workers. As a Marsh & McLennan Companies global study noted, on average, 40% or more of the tasks done by older workers are automatable.
"Almost no occupation will be unaffected by automation; the half-life of tech skills will be five years," said Barela. "My advice is: If you're working, make sure you have some tech-enabled skills that allow you to work alongside tech. If you do, you should be fine."
Ball's in your court, employers.
As Barela said: "As we look to the future of work, mature workers are critical to the success of so many industries that drive our economies. There's a tremendous opportunity in making people realize the value experienced workers bring to the table. It's in all of our best interests to move to more age-friendly workplaces."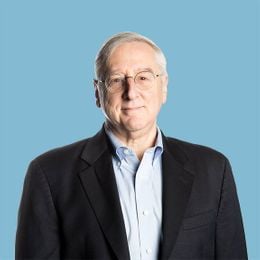 Richard Eisenberg
is the former Senior Web Editor of the Money & Security and Work & Purpose channels of Next Avenue and former Managing Editor for the site. He is the author of "How to Avoid a Mid-Life Financial Crisis" and has been a personal finance editor at Money, Yahoo, Good Housekeeping, and CBS MoneyWatch.
Read More