Why You May Benefit From an Anxiety Screening
Proper diagnosis and treatment of anxiety disorders often lead patients to happier and more fulfilled lives
Since 2002, the U.S. Preventative Services Task Force (USPST) has recommended that doctors screen patients for depression. But in 2023, the USPST advocated that adults up to age 65 years old* also be routinely screened for anxiety.
While experiencing a certain amount of anxiety is considered normal, having an anxiety disorder makes it difficult to enjoy your life thoroughly. Anxiety disorders can manifest in physical symptoms (insomnia, body aches, digestive issues), excessive worry and an inability to relax. Left untreated, the worry and fear from anxiety can become debilitating.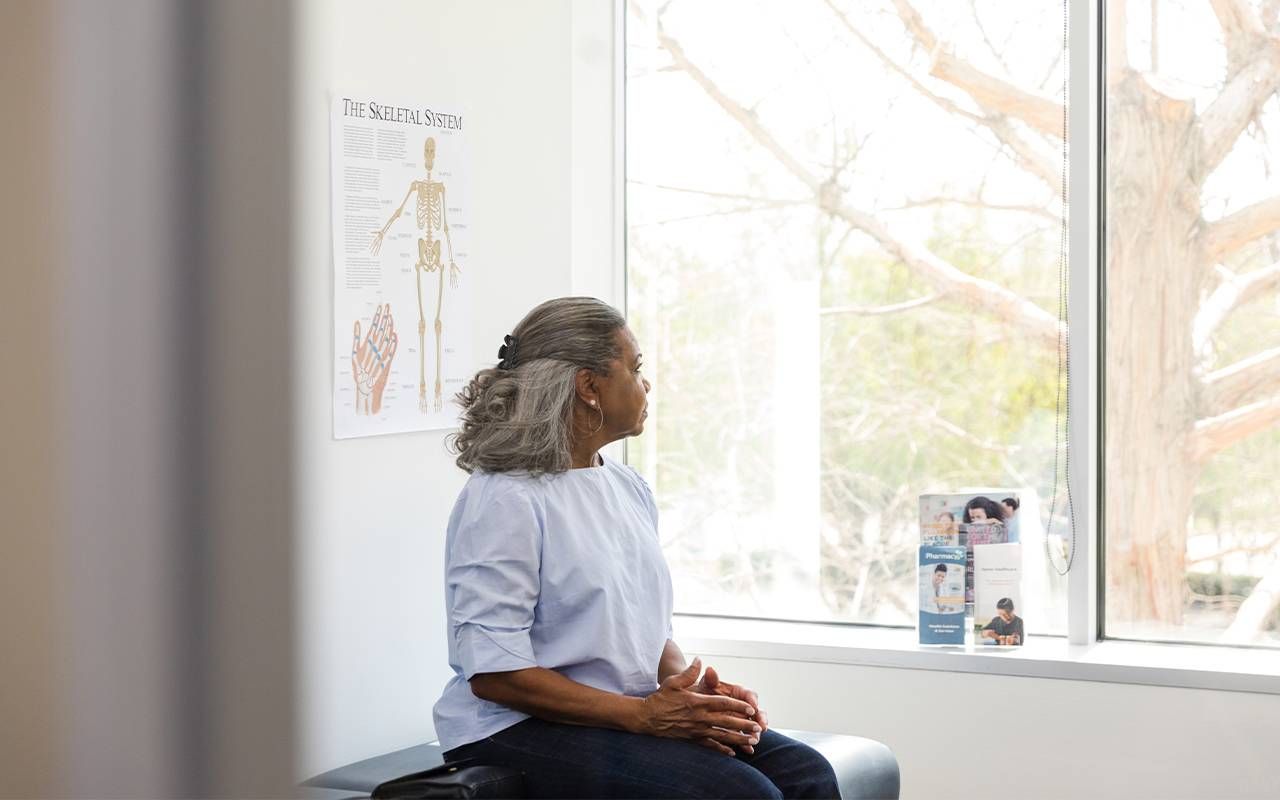 "Adults 50 and over worry more about the impact of aging."
Anxiety symptoms are the same for older adults as for younger people. However, the triggers of anxiety tend to change with age. Karen Lynn Cassiday, Ph.D., owner and managing director of the Anxiety Treatment Center of Greater Chicago and past president of the Anxiety and Depression Association of America (ADAA), explains, "Adults 50 and over worry more about the impact of aging." 
She says, "Their anxiety tends to focus on physical health and issues of aging such as their ability to care for themselves physically and financially as they get older. They may also worry about their spouse, their families and bigger issues facing the world."
Types of Anxiety
There are several different anxiety disorders, and these are the most common:
Social Anxiety Disorder
The primary type of acute anxiety Cassiday sees in her patients over 50 years old is social anxiety disorder, also known as social phobia. Many adults with social anxiety may not understand how it impacts their lives.
Cassiday explains, "As you age, the opportunity to meet new people and socialize may diminish. You aren't meeting people through your kids. You may be retired or divorced. It's not uncommon to feel isolated and lonely."
Patients with social anxiety disorder will give a lot of excuses about why they don't want to attend social events ("it's boring," "I'm too old to date" or "I hate parties"). 
They may be unable to schedule things such as doctor's appointments or not want to make a plan with friends (for fear of "imposing" on them) or only able to do activities with their partner.
Generalized Anxiety Disorder
"People suffering from generalized anxiety are constantly worrying," says Cassiday. "This worry can manifest itself in a host of physical ailments – insomnia, body aches, headaches and digestive issues. A person may come into the doctor because of these symptoms and not realize that the root cause is anxiety."
"Sleep is a huge issue and can trigger generalized anxiety, especially in women."
Having a fear that something could go wrong is normal. But for people with generalized anxiety disorder, the worry is in overdrive. Uncertainty about their future (what if I get sick or lose my job?), their families (what if something happens to my spouse or kids?) or the world ( climate change, politics) causes them to worry and overreact.
"Sleep is a huge issue and can trigger generalized anxiety, especially in women," explains Cassiday. "The peri/post menopause sleep cycle isn't reliable. Women start to worry if they will sleep or what happens if they can't sleep, so the worry spirals. They may feel unable to go about their lives because they are so tired and anxious from not sleeping and worrying about not sleeping."
Panic Disorder and OCD (Obsessive-Compulsive Disorder)
These types of anxiety disorders are usually diagnosed earlier in life, during the teenage years and young adulthood. "The symptoms of these [disorders] present earlier in life," says Cassiday. "An event or stressor may trigger these already known disorders to re-appear in an older adult."
Screening for Anxiety
Screening for anxiety is done by having patients answer a series of questions about their worries and concerns over the past few weeks. Once diagnosed, the doctor and patient can discuss a treatment plan, including possible medications and therapies: Talk therapy, cognitive behavioral therapy (CBT), dialectical behavior therapy (DBT) or a combination.
"An anxiety disorder may have been missed in adolescence or young adulthood, but picked up through screening as an older adult."
Some anxiety disorders manifest for the first time in middle age; some people may have gone through most of their life suffering from an undiagnosed anxiety disorder. Dr. James Richardson, a geriatrician in Baltimore, explains, "As people age, they tend to go to the doctor more often. An anxiety disorder may have been missed in adolescence or young adulthood, but picked up through screening as an older adult."
Reluctance to Treat
It's not uncommon for older adults to resist a diagnosis of an anxiety disorder. They may misguidedly think that a doctor diagnosing "anxiety" implies that the physician believes their symptoms are all "in their head" and not real. 
But anxiety does cause real physical symptoms. While there could be other root causes, it is possible that by treating the anxiety, the physical symptoms will be alleviated. Others diagnosed with anxiety may feel they have lived this way for so long, so why receive treatment now? 
Richardson says, "There is an older generation who perceive psychiatrists as 'quacks' and mental health issues as a sign of weakness. These patients may need more convincing to understand the benefits of treating anxiety and available options."
Another big issue for older adults is using "worry justification" as an excuse not to treat their anxiety. "If they have lost a spouse or haven't set aside enough money for retirement, they believe their worries are justified and can't be fixed," says Cassiday. 
"Yes, there are real reasons to be worried," she continues. "But worrying doesn't fix things you have no control over, such as climate change. What worrying does do is rob you of enjoying what is good in your life."
Dangers of Self-Medication
Many of the reasons people limit their alcohol intake, such as a need to get up early to take care of the kids or to get to work, disappear as they get older. They have more free time in retirement, empty nesting can result in more socializing or boredom, all leading to more drinking.
"Studies have shown a 40% increase in panic attacks in people that use recreational substances such as weed."
The use of alcohol to self-medicate anxiety is prevalent. "Alcohol can make a person feel more relaxed as they are drinking," explains Cassiday, "But then the next day they feel more negative. Women are more at risk of solo drinking, which can negatively impact mental health."
The rise of recreational cannabis and CBD products is also problematic. Cannabis doesn't treat the root cause of an anxiety disorder. It covers it up. While it may relieve symptoms in the short term, in the long term, it may make things worse, exasperating the anxiety or causing other health problems such as lung issues from smoking.
"Cannabis dispensaries are the snake oil salesman of the 1920s," says Cassiday. "They are peddling gummies for anxiety and sleep. People are becoming hooked on these products. Studies have shown a 40% increase in panic attacks in people that use recreational substances such as weed."
Many people assume that products labeled as "natural" are safer than prescription medications. But these so-called natural products may exacerbate their problems or interfere with other prescription medications they are taking.
Cassiday says, "Supplements such as lavender or St. John's Wort can be helpful and safe for mild cases of anxiety. But they don't work for major anxiety disorders and can interact poorly with other medications, so speaking to your doctor before using these products is essential."
Improved Quality of Life
Proper diagnosis and treatment of anxiety disorders often lead patients to more fulfilled, happier lives. Cassiday says, "I have so many clients over 50 who finally get treatment for anxiety and say, 'I had no idea I could feel so peaceful and content.'
She continues, "If you are middle-aged, you still have a third of your life ahead. Treating your anxiety can improve those years and help you enjoy your days more."
Editor's note: *There was sufficient evidence to warrant screening for those age 65 plus, although anyone experiencing symptoms of anxiety or depression at any age should discuss with a medical professional.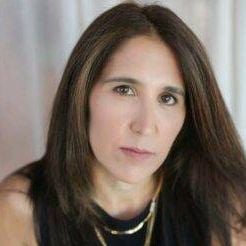 Randi Mazzella
is a freelance writer specializing in a wide range of topics from parenting to pop culture to life after 50. She is a mother of three grown children and lives in New Jersey with her husband.  Read more of her work on randimazzella.com.
Read More