How to Win Friends and Wow People: Part 1
A 'presence engineer' shares her secret to having confidence no matter what
How would you describe yourself? Are you a "Wow?" Or a "Well, I dunno?" And if you're the latter, wouldn't you like to change that?
In a four-part video series created for Next Avenue, executive coach Roshini Rajkumar shares her insights on how to be more confident and improve what she calls your "Wow Factor." When you "own your wow," she says, you'll have more confidence in all areas of your life.
This is the first installment in that series. Print out the Wow Finder worksheet below —just click/tap to download — and watch the video to get started. (Click here for Part 2.)

Find your Wow — Roshini Rajkumar (1 of 4) from Next Avenue on Vimeo.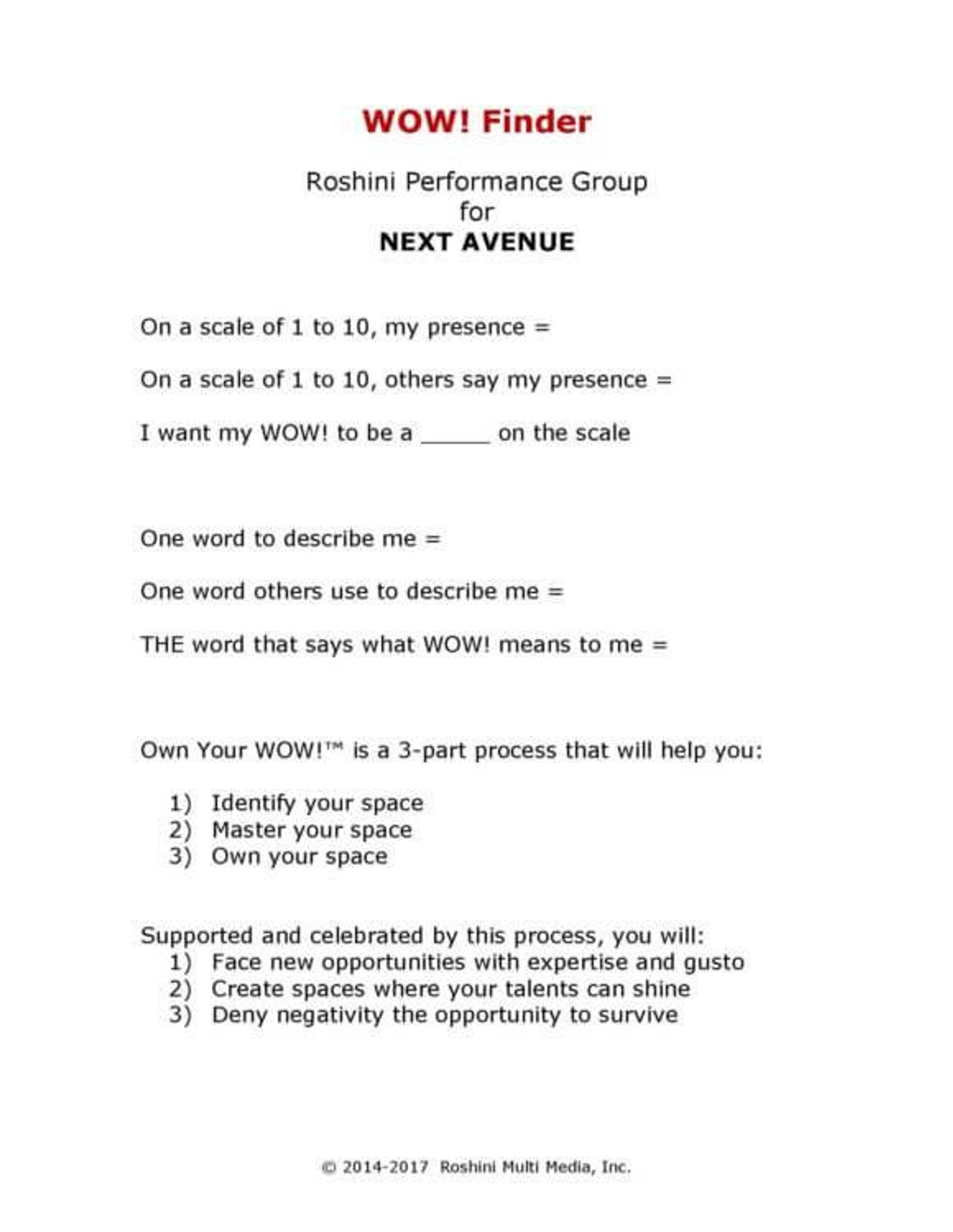 Heidi Raschke
is a longtime journalist and editor who previously was the Executive Editor of Mpls-St. Paul Magazine and Living and Learning Editor at Next Avenue. Currently, she runs her own content strategy and development consultancy.
Read More