8 Ways to Get Job Training on the Cheap
Advice from 'Getting the Job You Want After 50 for Dummies'
Last week, I saw Robert De Niro's latest film, The Intern, where he plays a 70-year-old intern at a hip startup run by a Millennial (Anne Hathaway). It's a cute movie, but I was disturbed by one thing: De Niro's character wasn't exactly ramping up new job skills while he worked.
In fact, he wasn't learning anything new. And that leads me to my bigger concern: Job training and skill building are colossal issues for America's older workers. That's because employers often worry that older workers aren't up to speed on technology, are stuck in their old ways of doing things, and simply don't have the necessary, current skills to do the job.
If you're over 50 and have a job or want one, anything you can do to get job training and keep your skills up-to-date is critical.
In my latest book, Getting the Job You Want After 50 For Dummies, I devote a chapter to gaining job training without shelling out for a college degree or certificate program. Here are my eight suggestions:
Seek out local apprenticeships and fellowships. If you want to become a chocolatier, for instance, volunteer at a local gourmet grocery or restaurant that makes its own confections. If you're interested in learning the ropes of the restaurant industry, offer to help out on weekends, perhaps sautéing for the chef, filling in as a greeter or even keeping the restaurant's books, if that's your forte. These are all ways people I know have made transitions to new lines of work.
If you're looking for a career with a social purpose, consider applying for an Encore fellowship at Encore.org/fellowships. These are one-year paid fellowships at nonprofits, typically in a professional capacity, to help mature workers re-enter the job market.
Explore internship and returnship opportunities. Take a tip from De Niro. Internships and returnships (jobs for people who've taken a career break, often to raise a family) can fill a gap in your résumé, and employers like them because they can test out prospective employees before committing.
If you sense a hiring manager is interested in giving you a job but waffling because you've been out of work or are making a career shift, consider asking whether you could have an internship, so the employer can appraise you after several weeks.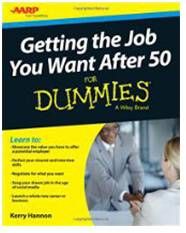 In another movie, The Internship, two 40-somethings (Vince Vaughn and Owen Wilson) scored sought-after summer internships at Google and, ultimately get hired full-time.
Goldman Sachs launched the first "returnship" program in 2008 to give hires, primarily women raising children, an opportunity to restart their careers after being out of the workforce for two or more years. The returnship is a paid 10-week program.
Since then, other companies have followed Goldman Sachs' lead. The British bank Barclays announced plans to launch an internship program in the U.K. for mature workers in the second half of 2015. (At the moment, Barclays says it has no plans to take this apprenticeship program to the United States.) The goal: to give some older job seekers the same opportunities the bank offers to the 2,000 or so 16-to-24-year-olds who enroll in its apprenticeship program each year.
Look for organizations in your area that offer similar programs or suggest such an arrangement to one where you want to work that doesn't have such a program in place.
Check out websites featuring midlife internships and fellowships. For leads on internship programs for 50+ workers, visit these two sites:
iRelaunch It's a company that helps connect individuals who want to return to work after career breaks with employers interested in hiring them. As of this writing, the site features 135 career reentry programs worldwide.
OnRamp Fellowship It's a program whose goal is to replenish the talent pipeline in law firms, legal departments and financial services firms with experienced women. The law firm and legal department Fellowship positions are for one year and the financial services Fellowships last six months. Currently, 27 organizations are participating in the Fellowship, including 25 law firm's, Amazon's legal department and Barclays' compliance groups.
Do some sleuthing. A growing number of employers — the National Institutes of Health, Stanley Consultants, and Michelin North America, among others — have programs designed to attract and keep workers past 50. Companies with internship programs for older workers include Harvard Business School, McKinsey, MetLife, PwC, and Regeneron.
Three years ago, Intel introduced the Intel Encore Career Fellowship — a program that pays a one-year, $25,000 stipend to help retiring employees transition into post-retirement careers with a nonprofit organization.
So far, 200+ retiring Intel employees have become Encore Fellows, said Julie Wirt, Intel's global retirement design manager. "And the momentum for the program is clearly building," she said. "It's not only a retirement benefit for our employees, it's having an impact on communities around the country."
Take on a part-time job in the field of your dreams. To get a feel for what a new career will really be like, get a part-time job in the field that interests you. (Try moonlighting if you're currently working.)
If you're interested in teaching, you could offer to guest lecture at a nearby college. Even if you have to do the job for free, it's probably still worth your time so you can make sure this is what you really want.
Get started as a volunteer at a nonprofit. This unpaid work can help you build the skills you need. Search for prospects through sites like AARP's Giving Back, Create the Good, HandsOnNetwork and VolunteerMatch.org.
If you're good with numbers, look into the AARP Foundation Tax-Aide program, where volunteers help lower-income seniors do their taxes. It's a great way to improve your tech skills, since the tax prep is done on a computer.
Seek out nonprofits that need your particular professional expertise through the Executive Service Corps and Taproot Foundation. Also, Idealist has a searchable database of both volunteer and paid positions.
Gain experience through contract gigs. Consider taking a contract job that can lead to a full-time post or that gives you the ability to weave together a patchwork of jobs in the Me Inc. mode. After you get in the door, you can make the job your own and grow the position to fit your talents.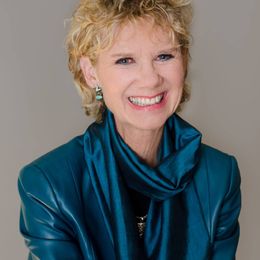 Kerry Hannon
is the author of Great Pajama Jobs: Your Complete Guide to Working From Home. She has covered personal finance, retirement and careers for The New York Times, Forbes, Money, U.S. News & World Report and USA Today, among others. She is the author of more than a dozen books including Never Too Old to Get Rich: The Entrepreneur's Guide to Starting a Business Mid-Life, Money Confidence: Really Smart Financial Moves for Newly Single Women and What's Next? Finding Your Passion and Your Dream Job in Your Forties, Fifties and Beyond. Her website is kerryhannon.com. Follow her on Twitter @kerryhannon.
Read More