The Alzheimer's Poetry Project: Creating A Poem as Lovely as a Tree
A group of people with dementia share memories sweet and strong
Poet and teacher Zoë Bird began the weekly class at Cerenity Senior Care in St. Paul, Minn. with a simple greeting: "Good morning, poets." She walked around the circle, greeting each of the eight participants by name, telling them how happy she was to see them.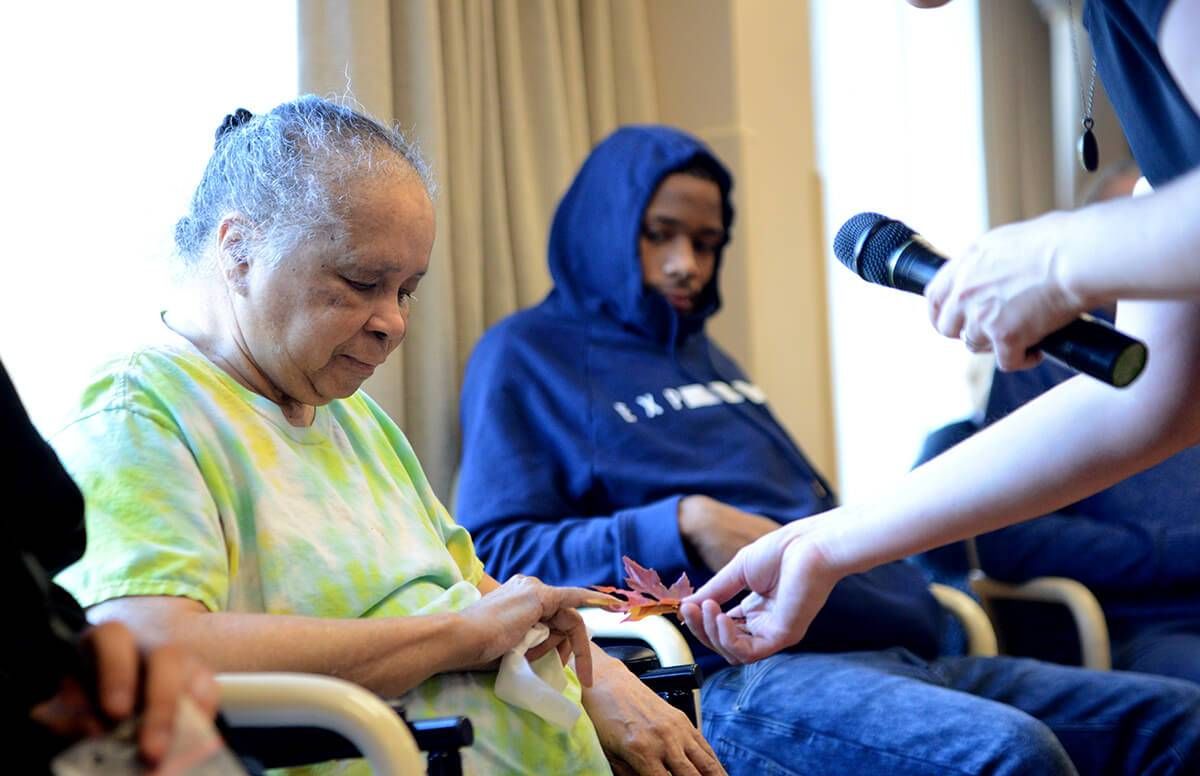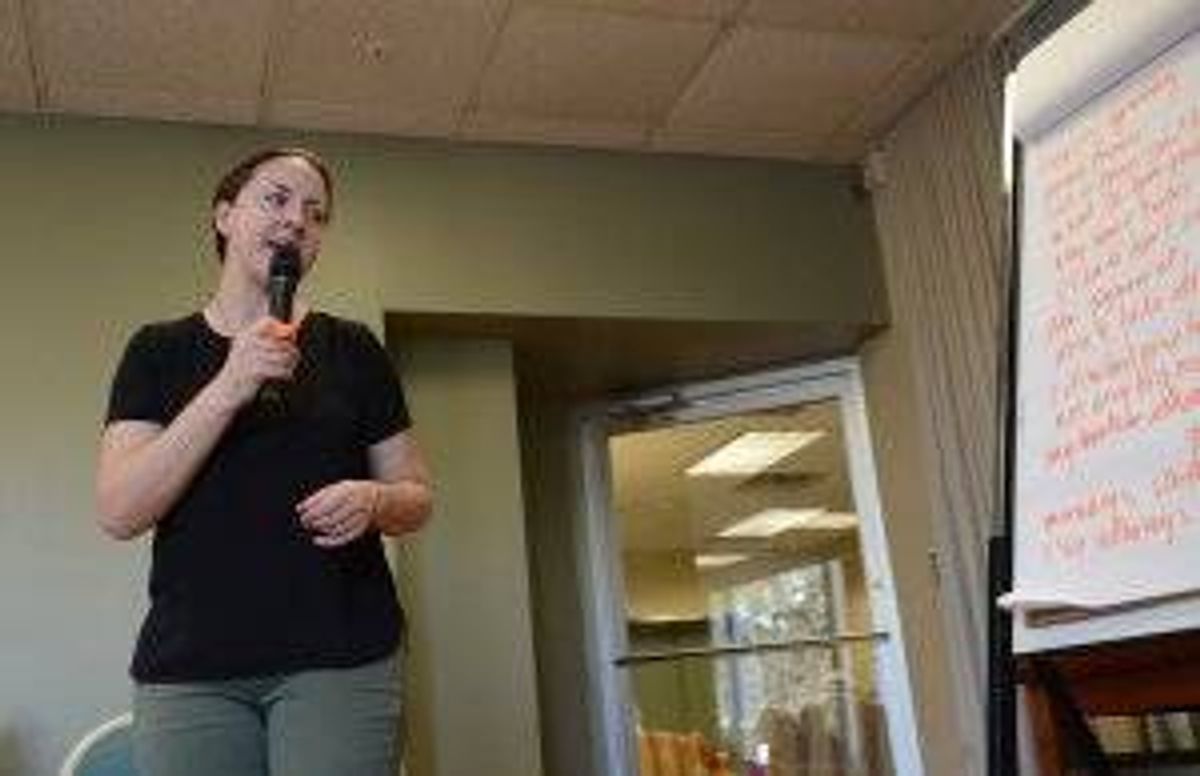 Members of this group, ranging in age from under 70 to one woman, Ruthie, who is 104, are in various stages of dementia or Alzheimer's disease. Joining them in the class are four students from a local high school who regularly participate, and then help transport the residents back to their rooms.
Each Wednesday morning, Bird, director of the Alzheimer's Poetry Project Minnesota (APP-MN), leads two sessions at Cerenity — she teaches similar classes at other memory care and assisted living facilities across the Twin Cities throughout the week.
"It's the most satisfying thing in the world to witness how hungry they are for learning, movement, interaction and creativity."
The  Alzheimer's Poetry Project (APP), founded in 2004 by executive director Gary Glazner, has programs in 26 states, as well as countries including England, Australia and Germany. APP has received several awards, including the 2012 MetLife Foundation Creativity and Aging in America Leadership Award, and has brought poetry sessions to more than 35,000 people; the National Endowment for the Arts recognized APP for its "best practices."
'I Think That I Shall Never See...'
At this session, there was conversation, along with a call and response format, as participants created a poem together based on their wide-ranging observations about the topic of the week: Trees. Bird captured what they said on a large tablet, and then read their original poem at the end of the class.
Outside the large windows of the gathering space, the sky was bright blue and the trees along the boulevard were red and gold. Bird started by saying she had brought "something good to smell" as she walked along the circle, offering up a small jar containing amber (fossilized tree resin), which several of the participants gently inhaled. A woman named Rita gave a broad smile and said, "Oh, that smells good!"
To introduce the theme, Bird began to recite the lines of the poem "Trees" by Joyce Kilmer: "I think that I shall never see…" as one of the participants, Jerry, recalled the poem and chimed in, "a poem as lovely as a tree." Another woman, Barbara, added, "A poem as lovely as me." To which Bird smiled and said, "I love your confidence."
As the class progressed, Bird recited snippets of other poems about trees (including famed poet Kahlil Gibran's description of trees as "poems the earth writes"), showed photos of trees from places like South Carolina and Washington and asked people to call out the names of their favorite trees. Some class members responded, others sat quietly. Bird also passed around other sensory items, like a swath of birch bark, shaped like a cylinder, which some held in their hands or moved over their wrists.
Bird handed a small bundle of three autumn leaves to a man named Fred, who examined them intently for several minutes, leaning forward to look more closely. "You'd like to hang onto those, wouldn't you, Fred?" Bird asked. In a quiet voice, he replied, "Yeah."
'Many Trees' From These Poets With Alzheimer's
All the while, Bird jotted down everything the participants were saying about trees. One recalled climbing trees, another said her brother was a tree climber, adding, "I've always had trees," which Bird was quick to write on the tablet.
When asked what kind of tree they'd like to be if they could be a tree, responses ranged from a cherry blossom tree to a Christmas tree to an oak tree "because they spread all over the place" to an apple tree from their grandparents' yard. Robert offered a thought-provoking answer: "An informal tree."
Another woman, Marcella, answered, "Weeping willow" and Bird said, "I love the way you said that, Marcella. You had a song in your voice."
As the words of their thoughts about trees filled the page, Bird asked for a title, and the response was Many Trees. After asking the group to stretch their arms like a tree, Bird began reading the poem (below) to the group. Afterwards, she thanked them for their good work and for "always being willing to dive into something new."
Eager for Creativity
Bird, who has been working with APP since 2006 and started APP-MN in 2012, said that for her, there is much joy to be found in this work.
"Watching people light up, watching something click for them, seeing their satisfaction in recovering a long-lost memory or speaking a beautiful line," she said. "It is the most satisfying thing in the world to witness how hungry they are for learning, movement, interaction and creativity.  [I love] to be able to facilitate some of that, at least for an hour."
Bird doesn't take for granted what it means for the participants to engage in the poetry sessions.
"Sometimes I forget how brave people must be to speak up in a group and risk disapproval, incomprehension and rejection," she said. "It is amazing what they are willing to risk to speak up. It shows how eager they are to be in community and to create."
Many Trees
I think that I shall never see
A poem as lovely as me
All the rings tell different stories
We had birch trees in our yard
Dogwood and cottonwood
Releasing all the fluff
When I think of trees
I think of switches
Palm trees make you think
Of warmer places
Maple sugar
I'd like to taste the syrup
Poof! Like this
Maples are most dramatic
Strong as an oak
I should probably walk to town
Eerie, spooky trees
Pine trees
If a tree could talk
It would bark
It would say
My hair color is changing
Please don't cut me down
Mr. Squirrel, don't take all my acorns
I climbed pine trees
Not very big ones
My brother always had to have
everything going his way
Monkeys, sloth, and pandas
I've always had trees
If I were a tree
I'd be a Christmas tree, happy, all decorated
A cherry blossom tree
A birch
One of John Berryman's Dream Songs
I'd go outside, I'd be out
There talking to all the people
I'd be a willow by a pond or lake
An oak, spreading all over the place
My grandparents' apple tree
An informal tree
Grapevines
Lodgepole pines
Have a unique relationship with fire
Their seeds only sprout after a fire
I'd be a weeping willow
A fragrant lemon tree

By the Poets of Cerenity 512, October 9, 2019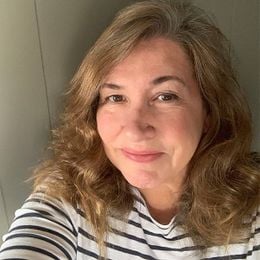 Julie Pfitzinger
is the managing editor for Next Avenue and senior editor for lifestyle coverage. Her journalism career has included feature writing for the Star-Tribune, as well as several local parenting and lifestyle publications, all in the Twin Cities area. Julie also served as managing editor for nine local community lifestyle magazines. She joined Next Avenue in October 2017. Reach her by email at [email protected].
Read More