What We All Need to Know About Solo Aging
The Elder Orphan Facebook group finds that many without families lack support
Over 30 years ago, researchers and geriatricians identified an "elder orphan" (sometimes called a "solo ager") as a person aging alone with little support. But when my Elder Orphan Facebook group targeting this population launched over 2 1/2 years ago, little was known about them. Even then, few realized that the hardships faced by older people with no nearby family members could be any different from those of others aging at home.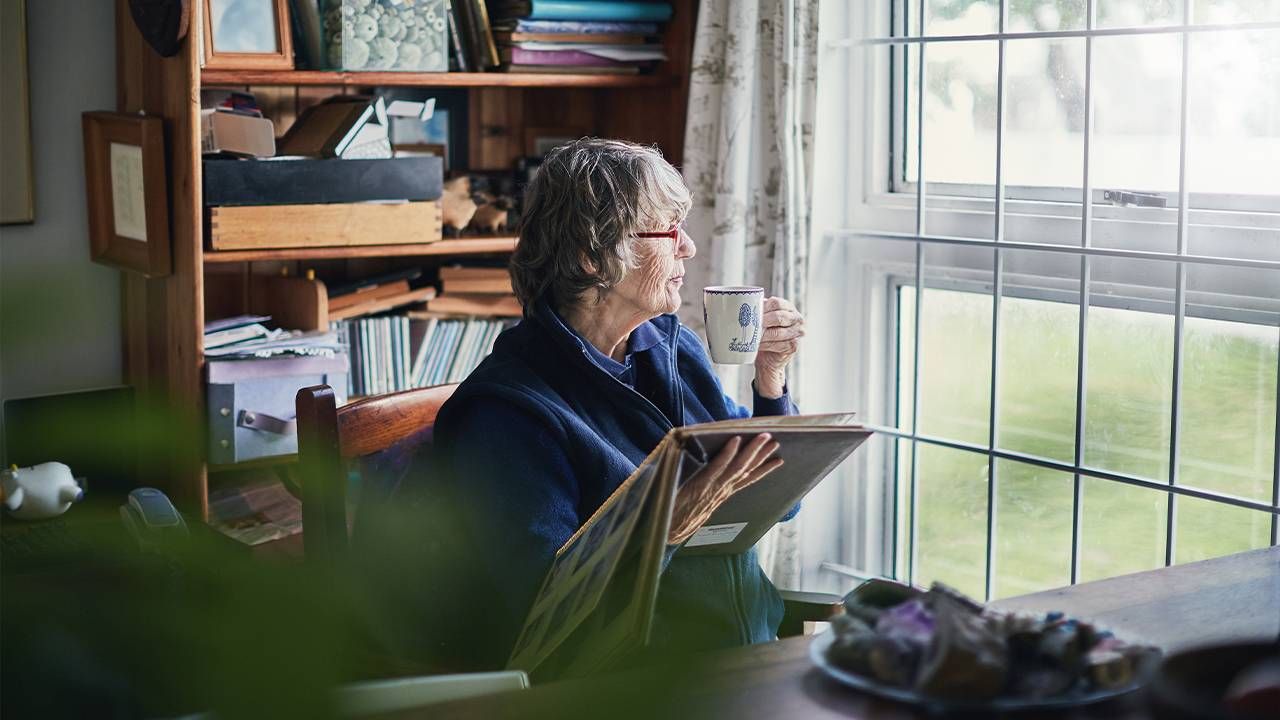 Health care professionals and companies tend to lump the older population into four segments: ages 55 to 64, 65 to 74, 75 to 84, and 85 and older. It's assumed that people in these age brackets deal with, or eventually could deal with, similar concerns relating to health, housing, transportation, caregiving and safety. But those concerns are further magnified for those who do not have a support system, and that number may be higher than you imagine. For example, in Dallas, where I live, 30 percent of people 65 and older live alone.
Thankfully, through the dedicated service of social workers, gerontologists and geriatricians, the unique challenges of the solo ager have been identified. The most recent research project, headed by Rupal Parekh, a Ph.D. candidate at the University of Texas at Arlington, School of Social Work, with the Elder Orphan Group, uncovers the preliminary data that brings clarity about the issues facing this segment of the population.
The Unique Differences of Solo Agers
Since founding the Elder Orphan Facebook group, one insight I've gained is that its members with offspring feel the most isolated and alone when distance keeps them apart from family. And those who never had children have learned to build social networks of friends.
To have the support of someone when you're sick and confined to a bed is important for everyone, but our research found that 39 percent of study participants had no one to call in that situation.
Some members of the group have created a support team and text each other by a certain time of the day or call by phone. If there is no response, they have a contingency plan of action. Their strategy offers peace of mind and causes the members to feel they have someone to count on.
One individual and a set of eight friends have taken it to the extreme; they've committed to be there for one another and even to serve as legal guardians. As a group, they've consulted with an attorney who set up the necessary documents.
Legal Medical Decisions
All types of needs for assistance increase with age, but interventions for making health care decisions are the biggest concern. Traditionally, such collaboration has been provided by family members. When someone is aging alone, it is often not clear who can and will be available to support him or her, or who will be serve as the health care proxy if necessary.
Without a supportive infrastructure, those aging alone are at risk for lack of care, inadequate care or care that goes against their wishes.
Our research has taken a closer look into this issue and discovered 43 percent of our members have not identified a health care decision maker. They say they "haven't gotten around to it," but note that when they do, they plan to pull together a team of health care professionals.
Events such as loss of support system (which could occur with the death of a family member or friends; multiple chronic health issues; a fall or other physical limitations could be the causes for their inability to make health care decisions.
However, the preliminary data revealed that more than 27 percent have fallen at home in the last six months; 26 percent live with three or more chronic illnesses and 35 percent do not have family or friends to help them cope with life's challenges. It makes sense that more would have their medical decision making plans in place, but that's often not the case.
One person in the Elder Orphan group admitted, "I couldn't get motivated until I had episodes of falling. This got my attention."
Another said, "I have an advance directive and health care proxy filed with my primary care doctor. What I don't have is an executor, and I can't think of a younger person I know well or trust enough to ask."
Help Needed Thinking Through Decisions
Being an administrator of the Elder Orphan Group, it's my opinion that members who have lost husbands and the single parents live the most insulated lives, compared to single or divorced individuals without adult children.
However, both groups have trouble finding someone close to them who can provide help when it comes to thinking through vital decisions or calling for information about them. The preliminary data shows close to 33 percent have someone, but only some of the time. And 55 percent have no one with whom to discuss medical decisions.
Most in the group want to connect socially. It's a huge desire and that's proven by the high-level number of interactions on Facebook. They also want to learn new skills and to work. But when it comes to having a list of reliable contacts, the solo ager often comes up short.
The Research Tells Many Stories
Here's a little bit about the people who comprise The Elder Orphan Group:
They are well educated; preliminary data reveals that over 70 percent are college graduates, 30 percent of those earned a master's degree and 7 percent earned a Ph.D. or a medical degree.
Those who are still working make a fairly decent income.
Although exercise is recognized as the best way for adults to help ward off chronic illnesses and is touted to slow the effects of aging, 29 percent of the solo agers report they don't do any moderate exercise.
Most significantly, I want to clarify that the issues described above don't solely affect those who are single and alone, but also those who have family. That's the significance of this research; to diminish the perception that people with family don't experience isolation and loneliness.
The research intends to develop a stronger understanding of older adults who are aging alone and have limited support within the U.S. We know that elders aging alone are often a hidden population, so academic studies can help bring voice and understanding of the needs and challenges.
It's my hope to pique the interest of research scientists and to encourage investment in aging. But also, by using the members' stories along with the eyebrow-raising stats, I want to give hope and solutions to those outside the group and the professionals who work with them.
While research helps raise awareness and uncovers unrealized data, even the most rigorous statistics lose impact if the analysis is not communicated to decision makers who need to know.
Carol Marak
, author of "SOLO AND SMART: The Roadmap for a Supportive and Secure Future," is a former family caregiver and an avid writer and advocate for the solo community. Carol lives alone and has created a safe and confident lifestyle. She plans to continue to thrive well into her 90s. Follow her work at carolmarak.com.
Read More