Cool Technology Trends for Older Adults
A writer shares her take on tech innovations designed to improve daily life
Living in the heart of Silicon Valley gives me access to the latest technology, so I'm not easily awed by new products, services, gizmos and apps. But I was curious about the most recent tech conference sponsored by Aging 2.0, an organization that "supports innovators taking on the biggest challenges and opportunities in aging."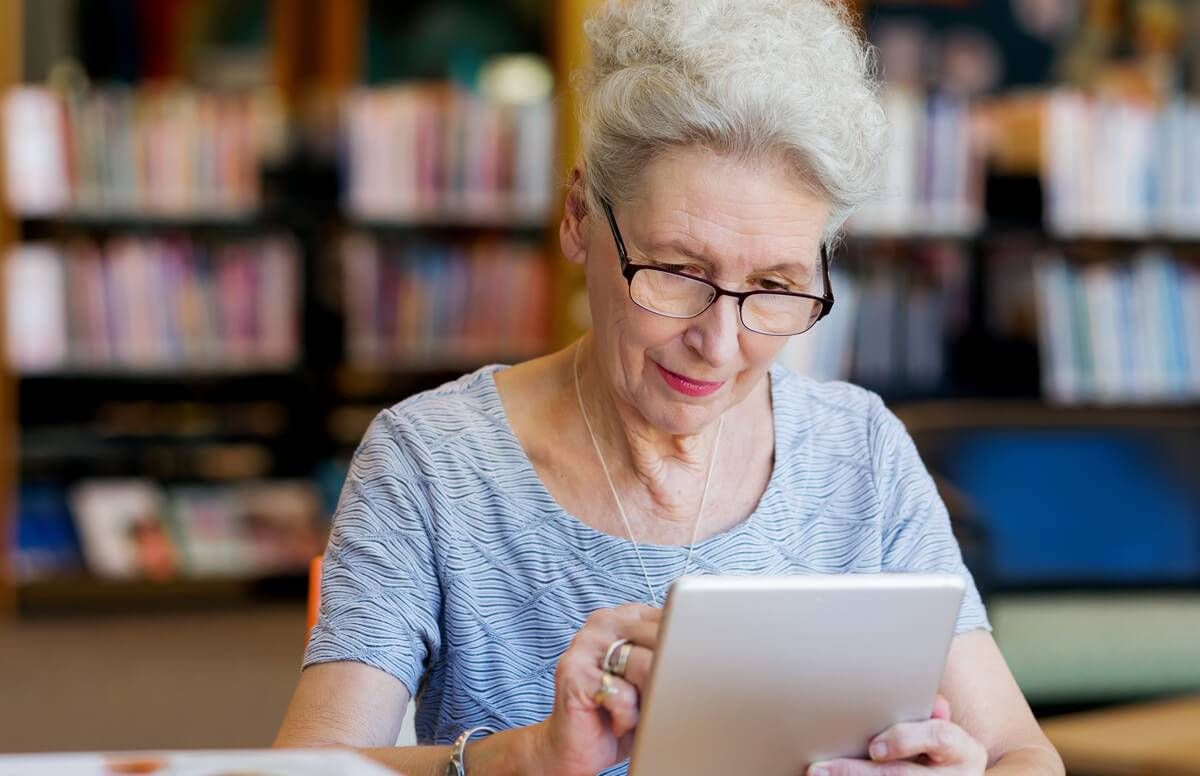 Since 2012, Aging 2.0 has sponsored more than 500 events and most recently paired with Avenidas Generations Lab, an offshoot of a forward-looking senior center that is working to reinvent aging. Fittingly, the conference took place at the Computer History Museum in Mountain View, Calif.
When I've attended these events in the past, a large proportion of contributors were young and middle-aged venture capitalists, other investors, business people, engineers and eager inventors pitching their ideas and wares as speakers and vendors. But the roster of Aging 2.0 attendees was different, by design. The meeting's title, "Seniors Shaping Technology: Your Opinion Matters," suggested that those of us old enough to collect Social Security would have a genuine say in our tech preferences and needs, influencing what makes it to market or into our homes. The day promised to go beyond the preaching of software designers to their elders about what we need at this stage in life.
Improving the Lives of Older Adults
There were the usual lectures focused on the latest and greatest ideas to make our lives easier. Dennis Boyle gave the keynote talk. He is a founding member of the product design company IDEO which gives serious attention to the needs of older adults. He also teaches in the "d" (design) school at Stanford University. His gray-haired presence set the tone: more openness to what we end-users think.
An "interactive exploration of exhibits" followed the talks. This segment of the program highlighted all sorts of devices that might improve the life of older adults. On one end: products and services designed for caregivers to monitor well-being and daily lives  —especially for those with compromised health or mobility limitations. On the other end: devices that purport to make life more enjoyable and interesting for older consumers.
A Built-in Focus Group
But the pleasant surprise was a voting station next to each vendor booth where attendees could show their interest or approval of a particular product or service. With about 30 tables set up in two adjacent conference rooms offering hands-on demonstrations of all sorts, several hundred attendees milled about asking questions, trying things out and making their opinions and observations known by placing sticky dots on easel-held charts arranged in four quadrants: Cool, Will Buy, Not Sure and More Info Needed.
This is the first time I can recall older adults queried to determine their excitement or displeasure with a tech tool designed to meet their needs or wants. The company representatives, to their credit, seemed genuinely eager for feedback.
Inspiration from Relatives and Others
I stopped by several tables to learn more about the products and their back stories. In almost every case, the inventor or innovator was inspired by an older person with whom he or she, or the company founder, had a personal relationship.
For example, GoGoGrandparent is the brainchild of a twenty-something (Justin Boogaard) who lived with his eighty-something grandmother who no longer drives. He told me that in this age of using Uber and Lyft to get around, the user needs to be comfortable with a smart phone. But not everyone has one, or can easily use its features. The grandma in question gave him some ideas which led him to create a solution for her and her friends, who told other friends. And a company was born. (Next Avenue wrote about it in this article.)
GoGoGrandparent isn't exactly based on rocket science ,but it does allow you to use any phone to call a ride that will arrive in 15 minutes. Drivers are screened from a pool of drivers that already work for the well known ride-share companies; they get additional training centered around older adults. This idea is a simple offshoot of a popular service, but designed for non-drivers who want a less complicated way to get around.
Another innovation that caught my eye was MemoryWell, a digital platform for storytelling that brings the skills of professional journalists to the challenge of helping elders tell their life story. (Next Avenue wrote about it in this article.) The company founder, Jay Newton-Small,  was holding up an iPad as I meandered down the aisle. It caught my eye and I stopped to talk with her and hear how she moved from a career in journalism, 10 years at Time magazine, before morphing into a product designer.
As with many others providing their wares that day, Newton-Small told me a personal story that grew into a company. Her father's progression with Alzheimer's disease took away his memory and dissolved his history. At first, all she wanted was to get his nursing home staff to understand him through anecdotes and photos she'd collected from his past. She hoped they could use these familiar cues to soothe her dad when he became agitated.
Her idea, paired with advances in technology, took off and suddenly she was in business. According to Newton-Small, "It's also useful for the healthy senior who wants to record his or her history as a gift to the next couple of generations in their family. When we get to a certain age, we become more reflective and want to provide a legacy or some kind of documentation of our life story. Our web-based platform makes your loved one's stories and favorite digital photos, music and videos easily available to you and to their caregivers no matter where you are."
Tech Advances at the Library
And finally, there was the library. We don't often associate our neighborhood library with tech advances, but the librarian I encountered begged to differ. Their handout featured six ways to download eBooks and eAudiobooks alone. Beyond that, there were free apps for music, video, newspapers and magazines, as well as museum passes and remote summer reading programs for kids and adults. How about an app that gives you access to 4,000 national and international newspapers from 100 countries in over 60 languages? And that's even without stepping inside a physical library.
Meeting with Rebecca Kohn, senior librarian in the Palo Alto, Calif. library system, gave me some additional insights. She explained that the library has whatever you want and it's free — in the brick and mortar place or digitally. This is particularly attractive to older adults who may live on a fixed income.
"People have been conditioned to pay for apps for their devices. As the world is pulled toward Amazon and Apple, libraries keep costs down. You shouldn't be paying for things when libraries have deals with publishers," said Kohn.
She gave an example. "Check out your investments with Morningstar, free. Come to the library before your buy. Be prepared to be surprised at the depth of content available." While Kohn acknowledges that learning to navigate the digital world is difficult for some, she wasn't pointing to seniors. In her experience, "struggling isn't limited to one group." And for that reason, a phone line and in-person help is available at her library. "It's just one more add-on to our original mission," Kohn explained.
In summing up the day, I was impressed with the energy and innovative potential demonstrated. It seems that tech company founders are finally taking us seriously. They are beginning to understand the enormity of boomers' spending potential for services and products that facilitate life after 60. We can vote with sticky dots on charts, but even more powerfully with our voices and our dollars.
Francine Toder
, Ph.D. is an emeritus faculty member of California State University, Sacramento and is a clinical psychologist retired from private practice. She is also the author of The Vintage Years: Finding your Inner Artist (Writer, Musician, Visual Artist) After Sixty. Her most recent book is Inward Traveler: 51 Ways to Explore the World Mindfully.  Her extensive writing on diverse topics appears in magazines, professional journals, newspapers, blog sites and as edited book chapters. She resides in the San Francisco Bay area.
Read More