A COVID-19 Nursing Home Death: My Uncle Jonas
His passing is emblematic of the COVID-19 tragedies in long-term care
Losing more than 100,000 Americans in three months to a virus that wasn't even known when 2020 began seems unfathomable. The New York Times illustrated the gravity of the pandemic with its arresting front page of the names of roughly 1% of those who died from the coronavirus. For our family, though, no front page was necessary.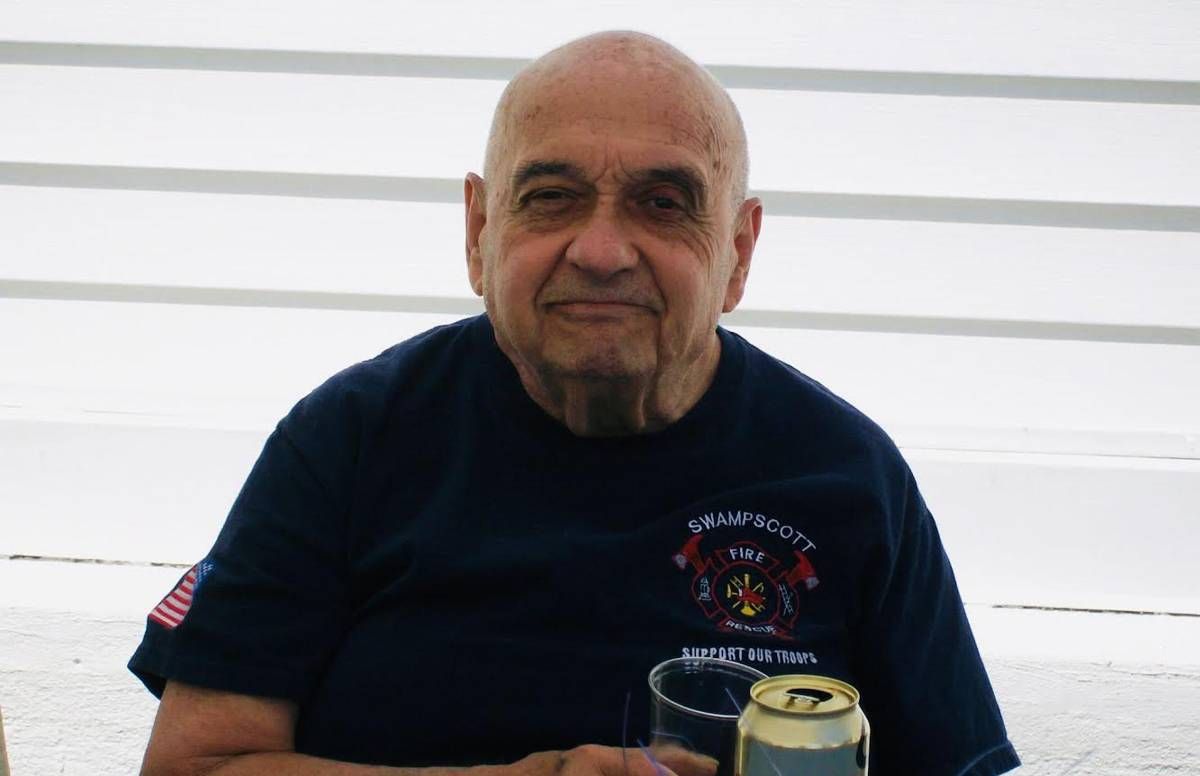 Our respect for the speed with which COVID-19 claims its victims came after a single call.
When the phone rang at 12:45 am on April 18 and the Caller ID read "NS Med Ctr," it was unnerving.  I hoped it was my 86-year-old uncle, Jonas Chaves — my mom's brother and last surviving sibling of that generation — who was simply confused about what time it was.
My uncle Jonas became the 1,089th COVID-19-related death there (give or take).
Just 36 hours earlier, Jonas, a former Federal Aviation Administration logistics specialist, had been transferred from his nursing home's rehab facility, when his oxygen and blood pressure levels had plummeted, to the Emergency Room of the local hospital in Salem, Mass. (Previously, he'd had an apartment in an independent living facility.)
Testing Positive for COVID-19
Soon after arriving at the hospital, Jonas had called to say he'd tested positive for COVID-19 and had pneumonia. Later that night, he was admitted. By the next morning, his doctor said he was stable.
So when I picked up that post-midnight call and heard an unfamiliar voice asking, "Is this Richard Harris?" I had a sinking feeling.
"Yes, this is Richard Harris."
"This is Dr. Katz at North Shore Medical Center. Are you Jonas Chaves' nephew?"
"Yes."
"I'm sorry to tell you that your uncle just expired."
Frozen by those words and after a long pause, I reflexively asked, "What do I need to do?"
He told me to call the nurse's station in the morning and they would give me instructions.
Hotspot Within a Hotspot
Massachusetts now has the third-highest coronavirus death count in the country, after New York and New Jersey.  My uncle Jonas became the 1,089th COVID-19-related death there (give or take), one of 175 such deaths on April 18, the most in any day to that point in the state. The Kaiser Family Foundation says nearly 60% of COVID-19 deaths in Massachusetts have been at nursing homes and long-term care facilities — one of the highest publicly reported rates in the country.
Our Commitment to Covering the Coronavirus
We are committed to reliable reporting on the risks of the coronavirus and steps you can take to benefit you, your loved ones and others in your community. Read Next Avenue's Coronavirus Coverage.
In the days leading to my uncle's passing, my sister and I — Jonas's health care proxies — grew increasingly concerned about him, especially with both of us living out of the area.
Jonas had been completing his 3rd month at AdviniaCare Salem, a 123-bed long-term care facility, for a stubborn infection that required IV antibiotic treatments just as the coronavirus was sweeping through nursing homes and long-term care facilities.
"It was one of the most vicious viruses I've ever seen, where one day somebody is fine and then all of a sudden, they're either gone or down for the count."
During his stay there, we saw heartbreaking news stories about the pandemic in long-term care buildings around the country, starting with the outbreak at the Life Care Center in Kirkland, Wash. By early April, residents at AdviniaCare began testing positive for the coronavirus on the skilled nursing floor, just upstairs from Jonas's room.
Visitors and all but essential staff were already banned from the building. My sister and I worried that Jonas was living inside what amounted to a petri dish or as one nurse at the infamous Kirkland nursing home put it: "a landlocked cruise ship."
"It was one of the most vicious viruses I've ever seen, where one day somebody is fine and then all of a sudden, they're either gone or down for the count," said Chris Cavarretta, the administrator of AdviniaCare/Salem. To date, 15 residents have died and more than 60 have contracted COVID-19.  Still, Cavarretta said, the facility's 4% mortality rate was considered low for nursing homes caught in the pandemic.
Testing Positive in the Nursing Home
To illustrate how quickly the virus moved at Advinia, a staffer shared with me the story of one resident who'd tested positive for the coronavirus:
"She had been doing alright. There were no signs, no symptoms. So, we had her with the other positives. A family member called, and they asked about her. And as I was reassuring them that their loved one was doing well, all of a sudden, I started hearing a lot of commotion nearby, saying they needed increased oxygen. I find out that it was that family's loved one who needed the increased oxygen."
Cavarretta compared being inside his facility when the virus struck to "the fog of war." He recalled, "When we were working with the DPH [Massachusetts Department of Public Health], I would get direction from DPH with one bit of guidance. And the very next day. I'd get the opposite guidance."
Before the COVID-19 hurricane ripped through Advinia, Jonas eagerly hoped to go back to his independent living facility after completing his second round of IV antibiotics on April 15.
But along with coronavirus contamination, there was another problem that prevented him from returning: physical therapy at Advinia had been shut down. Close contact between physical therapists and residents was deemed too risky. And because Jonas had been without PT, his legs were too weak to return home.
COVID-19 testing came late to many nursing homes and long-term care centers. Jonas was tested for it a few days before he was sent to the hospital. His positive diagnosis didn't come back until after he'd arrived at the emergency room, where he also quickly tested positive.
'A Perfect Killing Machine'
The tragedy of COVID-19 deaths in nursing homes and long-term care facilities around the country is no surprise.
Even Mark Parkinson, president of the American Health Care Association, the nursing home trade group, said in March, "The grim reality is that for the elderly, COVID-19 is almost a perfect killing machine. In our facilities, the average age is eighty-four, and everyone has underlying medical conditions. So, when you combine those factors together, we are dealing with perhaps the greatest challenge that we've ever had in the history of our sector."
Yet warnings were largely ignored.
"After Kirkland, Mark Parkinson was trying to raise his hand and say, 'Hey, everybody pay attention. Nobody did," lamented Richard Bane, president of BaneCare, the family-owned network of 11 skilled nursing facilities in Massachusetts that once owned the facility where Jonas was treated.
"Nursing homes had a bad stigma, some would say well deserved, of being places to go to die..."
In an op-ed in The Daily Item in Lynn, Mass., Bane wrote that the virus' heavy toll on nursing homes is no mystery. "Nursing homes had a bad stigma, some would say well deserved, of being places to go to die...underneath that public sentiment, the sector was getting weaker, overall care wasn't as good as it once was and in general, nursing homes became old houses in poor repair, both physically and operationally and onto this fragile house came an inevitable calamity in the frightening form of the coronavirus," he said.
Making matters worse, Bane noted, "[Massachusetts Republican] Governor Charlie Baker seemed to devote his energy and focus almost exclusively on the needs of hospital systems. The administration was clearly guarding the wrong man."
In response, Baker's office has outlined a number of steps it's doing to beef up support to nursing homes, including a mobile testing program and the distribution of 2 million pieces of PPE (personal protective equipment) for staff. The governor has received generally high marks for his handling of the pandemic, but nursing homes were clearly not an early priority.
Underfunding at Nursing Homes
In Massachusetts, nursing homes and long-term care facilities had been weakened for years by a drop in Medicaid reimbursements, among the lowest in the country.
"It's basically been a decade of underfunding nursing homes," Bane said.  "When I first got into the business in the eighties, Medicaid paid our cost. Over time, the total margin went to zero and actually went negative in the last three years in Massachusetts. So, it's no wonder the minute a pandemic hits, it's like a tornado going through a trailer park."
With lower reimbursements, the nursing homes couldn't compete with hospitals for salaries for nurses and aides. So, many of those who did go to work for nursing homes often signed on with several facilities to make ends meet. That meant they could carry the virus with them from place to place. Some likely have.
Given the scope of the tragedy that played out later on, you can appreciate what the dwindling staffs at nursing homes faced as the virus moved in.
Chris Hannon, chief operating officer of Pointe Group Care (parent company of AdviniaCare), reminded us in an op-ed in Commonwealth magazine that too often "nursing homes have become the poster child of the pandemic" when, he says, "we are the victims." And he quoted Boston Mayor Martin Walsh who called nursing home staff "the unsung heroes" of the crisis.
What My Uncle Jonas Was Like
I grew up just blocks away from Jonas, a lifelong bachelor and Navy veteran who was always filled with civic pride. Just before COVID-19 invaded his place, he asked my cousin to drive him to vote at town hall. He could never understand why people didn't vote.
I only found out recently there was more to the story.
Jonas was a numbers guy, too, and also had an amazing skill I didn't fully realize until several months ago, when he called one morning from the care facility.
He said: "I want you to take down these names and phone numbers." It was a list of friends I should call if something should happen to him. He rattled off more than a dozen names and numbers — sometimes home and cell —  all from memory.
I certainly didn't expect to act on his request so soon.
I only found out recently there was more to the story. Unbeknownst to me or my sister, Jonas confided to Advinia's Cavarretta that he wasn't sure how much longer he had. A news junkie, constantly watching coverage of the pandemic, Jonas may have been scared he'd get caught up in the plague. If he was worried, he never told us. But as we now know, he had reason to be.
The Phone Calls That Didn't Come
In the six weeks since we lost Jonas, my days have not been the same.
My uncle's call every morning — sometimes before 8 — invariably started this way:
"Good morning Jonas, How are you?"
"I'm alive and well and taking nourishment."
Then he'd launch into what he had watched on MSNBC's Morning Joe, his favorite show (that paid tribute to him last week). While I was still stumbling around the kitchen, desperate for my first cup of coffee, Jonas would be deep into the political drama of the moment.
There would sometimes be four or five more similar calls over the course of a day. Since he's been gone, there's been a deafening silence in my house.
He Died Alone
Like so many families who've suffered the loss of a loved one during this pandemic, we weren't able to visit Jonas during his last month. Not at Advinia. Not during his last hours at the hospital. He died alone.
Most gut wrenching of all, we were strongly advised against attending his burial. Instead, friends and family will gather at some point later this year— with masks if necessary — to say our belated goodbyes.
Because Jonas died alone and Fire Capt. Jim Snow was determined that he not be buried alone, an honor guard from the Swampscott Fire Department (where Jonas was a summer firefighter in the 1950s and where he became a fixture at the firehouse over the next six decades) saluted him.
They gave Jonas a send-off he would have especially appreciated. We were able to watch a video of Chief Kevin Breen (Ret.) reading The Fireman's Prayer at Jonas's grave:
"When I am called to duty, God
whenever flames may rage,
Give me the strength to save some life
Whatever be its age..."
Jonas would have been 87 on Sunday, May 31. For now, as unfathomable as the 100,000-death milestone is, it's perhaps more so for our family that Jonas is now among those we mourn.
Richard Harris
is a freelance writer, consultant to the nonprofit iCivics, former producer of NPR's "All Things Considered" and former senior producer of "ABC News Nightline with Ted Koppel." Follow him on Twitter @redsox54.
Read More