Creative Aging: Finding a New Spark
Four women tweak their routines, embrace new beginnings and get their creative juices flowing
This very day, Mariah Richardson may be in a meeting, developing new creative projects for television. Eve Lynch likely is pulling out a piece of fabric to craft this week's art piece. Cheri Dueber has plans to rack up miles toward her goal to walk 350 miles before spring arrives. Teri Thomas will work on whimsical illustrations for a children's book.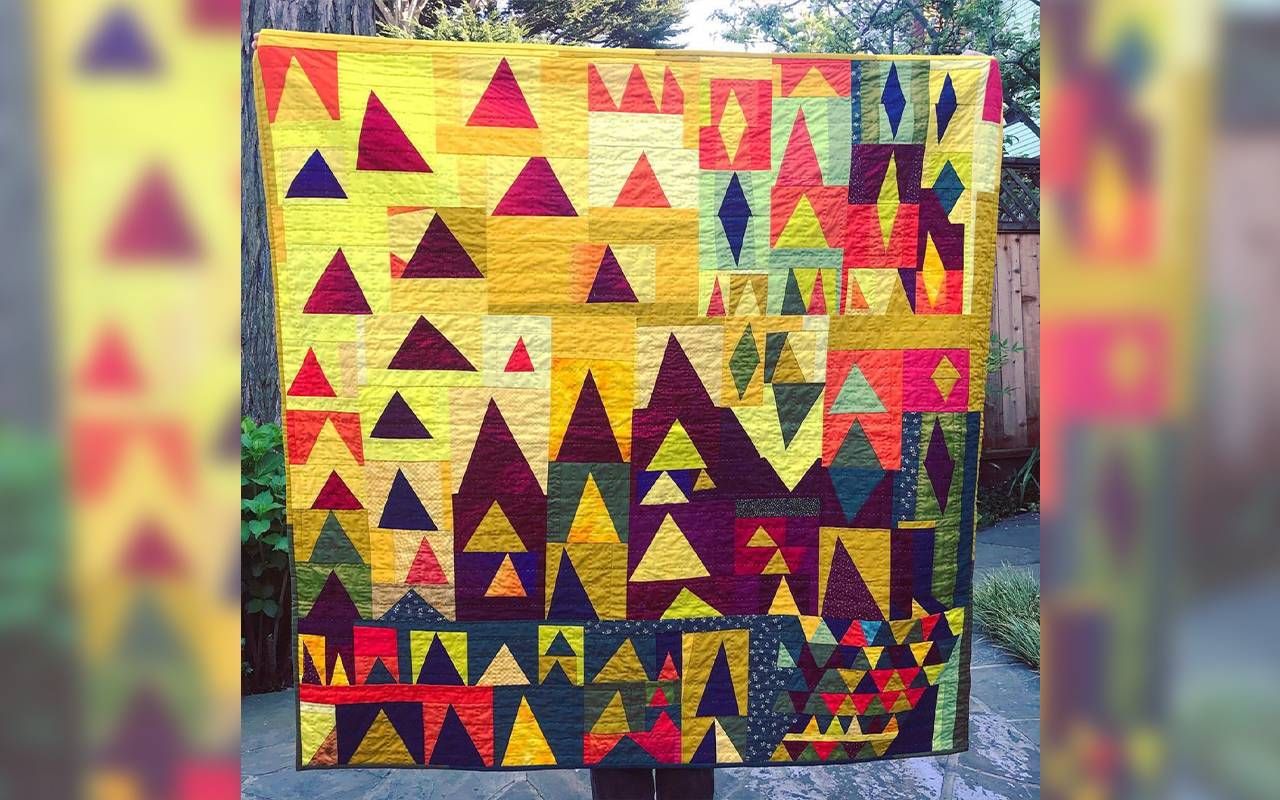 These women all know that the word "new" sparks interest, presents challenges and dares us to freshen up familiar routines. We all benefit from the energy that something new brings, even when the change is as simple as getting out of the neighborhood and heading to a different park, restaurant or store across town.
It's never too late to embrace something new. Let's get going!
Or we can make a new commitment to volunteering, devise a better budget, say goodbye to a toxic situation or clean out a closet. My pandemic wardrobe certainly could use refreshing — how about yours?
Maybe you're keeping resolutions you made earlier this year or maybe those good intentions are just vague memories, but it's never too late to embrace something new. Let's get going!
Done That Once; Eager to Do More
Mariah Richardson, 63, is at a turning point in her career. A resident of St. Louis, Missouri, Richardson is a professional playwright, director, filmmaker, actor, author and college professor. Her latest achievement is providing the voice for Lady M, the owner of Lady Magnitude's Imaginarium, a comic book store and club in "Drawn In," the animated, multimedia show developed by Nine PBS (the Public Broadcasting System television station in St. Louis), and Lion Forge Animation, the Academy Award-winning creators of the animated short "Hair Love."
Aimed at kids ages 6 to 8, "Drawn In" depicts the adventures of four kids who love comic books and who interact with heroes, villains and robots from the books' pages. The series is said to be among the first animated kids' programs in public media with Black, Asian American and multiracial African Americans as lead characters.
In addition to voicing Lady M, Richardson co-wrote the sixth episode in the series, which aired in December and is available online. "I am over the moon about this project," Richardson said. "I'm so grateful to be part of 'Drawn In,' and once other PBS stations all over the country pick it up, we can start thinking about a second season."
One of Richardson's goals this year is to find new ways to tell the story of Madeline Delilah, a character she created in 1995 that brings respect, understanding and joy to her community. Richardson has written three plays, penned two chapter books and created a doll of the young Black girl. Now Richardson hopes to get Madeline Delilah into an animated series, "so she can be farther out there in the world."
'Endless Ideas' for Weekly Small Art Pieces
Once a week, Eve Lynch creates a stitched or quilted small art piece. "I am challenging myself to do this for all 52 weeks of 2023 to provide me with the opportunity to try different textile experiments on a small scale," said Lynch, 58, a retired copyeditor and proofreader. She is a member of the Quilty Nook, an online community for artistic quilters, and that's where she encountered the idea to make a weekly art piece and post it on Instagram.
"At first I was intimidated by the regularity of the commitment, but so far it has been achievable  — and fruitful," she said. A quilter for almost 20 years, so far the San Francisco resident has made square pieces ranging from 6x6 to 11x11 inches. The work of other quilters has inspired her, and a quilter in Arizona, an online friend, has joined Lynch on the project.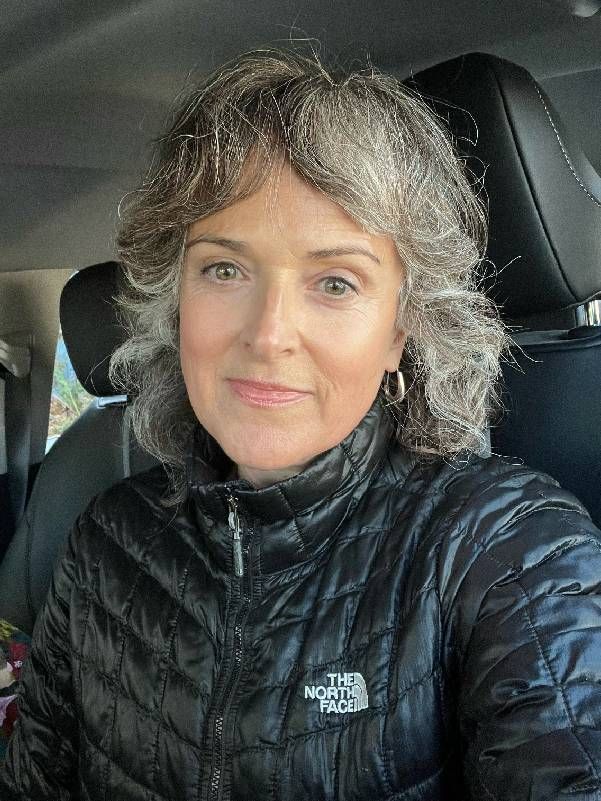 "I'm gleaning ideas from other people, such as creating a collage of fabrics, using knits rather than woven fabrics, and creating visual transparency," Lynch said. For one piece, she stitched a shoelace she found on the ground onto a fabric background. Right now, she's considering breaking away from the square shape of her earlier pieces, and she's eager to try some different binding techniques as well. "I have endless ideas, and I'm keeping a list," she said.
Almost every day, Lynch works on her art pieces, which take about four or five hours per week to complete. "The downside is that at the end of the year, I'll have a pile of 52 small idiosyncratic art quilts," she said, laughing. The upside? "The project keeps me in a creative mindset, and I'm delighted about that. Plus, having an open-ended project, making something once a week — something good has got to come of that, right?"
Walking Far, Reading Deep, Learning Much
For the past two years, Cheri Dueber has joined family members and friends in the Race Across Alaska challenge to walk 350 miles by March 20. "I'm walking again this year, but I'm doing something new," said Dueber, 75, a resident of Wilmington, Delaware. "I'm listening to a podcast called 'The Bible in a Year.' Each daily podcast takes about 20 minutes, and I'm learning some things I didn't know."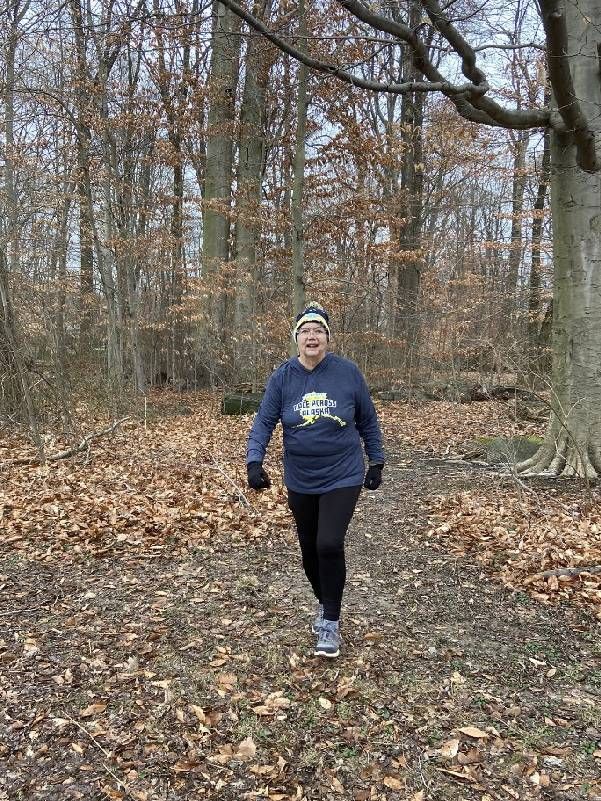 Learning appeals to Dueber. "For several years now since retirement, I've been reading more on various topics, taking deeper dives," she said. Last year, she studied the Gilded Age, Renaissance painters, quilting — including the Gee's Bend Quilters — painters Faith Ringgold and Henri Matisse and Kentucky bourbons. Some of the topics have led Dueber to museums to see paintings and quilts she's read about.
"Right now, I'm reading 'Switchboard Soldiers,' a novel by Jennifer Chiaverini about the women who worked the switchboards in Europe in World War I," she said. "I'm not sure yet where this will lead, but I'm in favor of life-long learning." 
Drawing Again, with New Purpose
Teri Thomas majored in art in college, but when she became a lawyer, she let art go. In the early days of the pandemic, she picked up her pencil once again. Soon after, she was diagnosed with wet macular degeneration, but when asked recently to illustrate a children's book by Mary Spidell, Thomas agreed. Now she's busy drawing fairies, dragons and other magical creatures.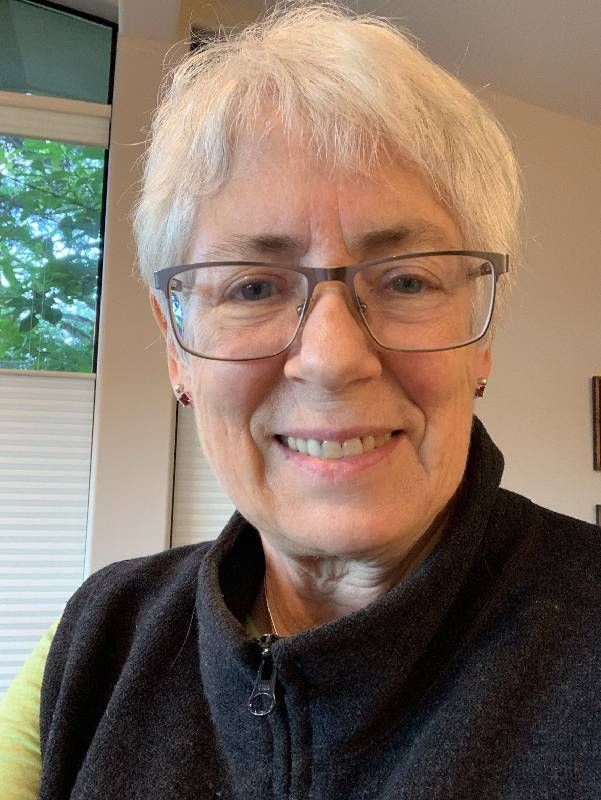 "This is so much fun for me," said Thomas, 74, a resident of Berkeley, California. "Being able to see and enjoy the world still with all my senses is a real gift, and I want to enjoy and appreciate that as long as I can."
Thomas is working on about 25 black and white drawings of various sizes for the book. She has worked out what her version of a dragon looks like and mastered the imaginary beast's expressions. "I still don't have much confidence about proportion, so when I'm drawing a child climbing or running, I look online for photos of active children, trace them and then change the drawing to suit the story," she said.
"Life has been a series of reinventions of who I am, and this is one more," Thomas said. "We're often unaware of what we need until we try something, be open to possibilities, be vulnerable —  and then we discover just how good that feels."
Patricia Corrigan
is a professional journalist, with decades of experience as a reporter and columnist at a metropolitan daily newspaper, and also a book author. She has written for Next Avenue since February 2015. Read more from Patricia at latetothehaight.blogspot.com.
Read More