When Your Employer Insists You Go Into Work During the Pandemic
The recourse rules for employees are complicated and somewhat untested
Millions of Americans have been instructed by their employers to work from home due to the coronavirus pandemic. But what if your boss insists you continue coming into your workplace, especially if you're dealing with an autoimmune deficiency, going through medical treatments or recovering from an illness? Do you have any recourse?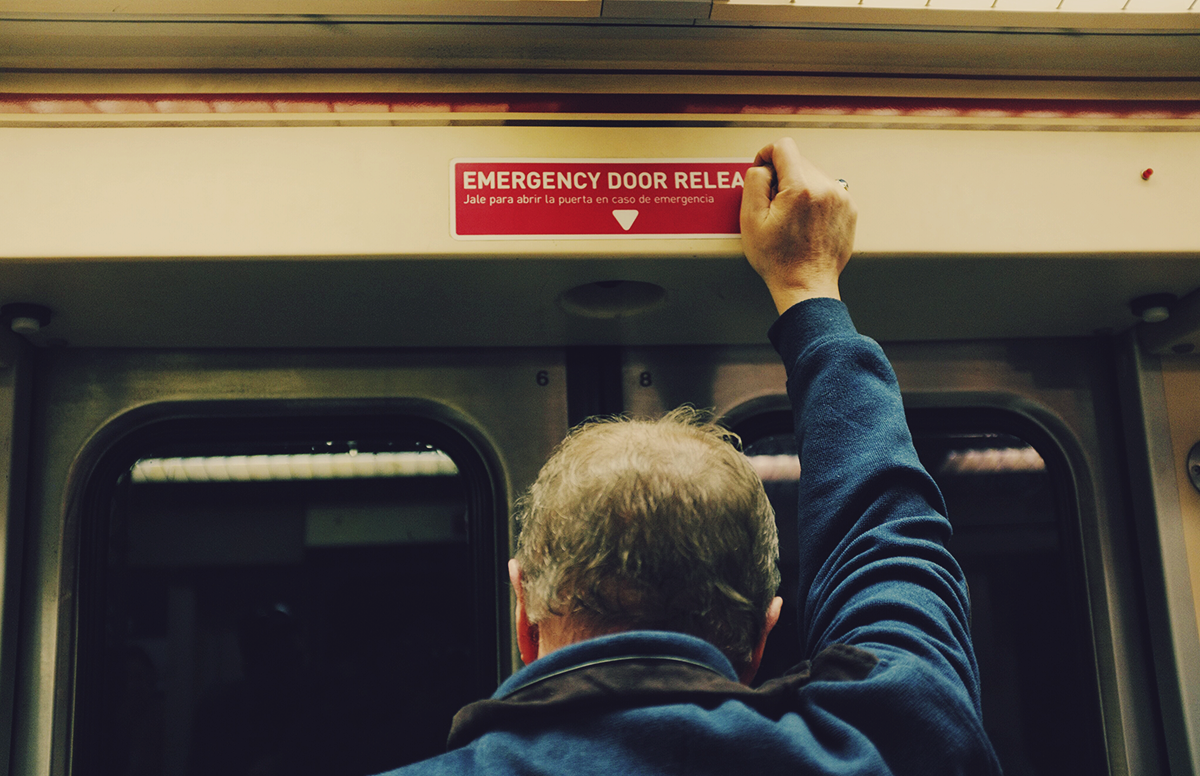 The question is a piercing one for some workers right now, since showing up could increase their risk of contracting COVID-19. And the answer is complicated.
Denied the Ability to Telework
"The longer I'm exposed, the more likely I am to be infected. It's playing Russian Roulette with my health."
Mary, a 61-year-old nurse who's a case manager in a hospital clinic (to protect her job, she prefers not to reveal her real name or location) assists patients with home health care, hospice care and medical equipment. She also helps them and their families navigate the military health system. But Mary has asthma and a neurodegenerative disease called Small Fiber Neuropathy and Autonomic Neuropathy which makes her susceptible to transmittable diseases.
She and her fellow nurses were denied the ability to telework. So Mary had to go to her job at the clinic. Ultimately, she was sent home on administrative leave because she was high risk.
"On one hand, I want to be there to take care of my patients and support our amazing team," she says. "On the other, the longer I'm exposed, the more likely I am to be infected. It's playing Russian Roulette with my health, which isn't fair to my family or myself."
Our Commitment to Covering the Coronavirus
We are committed to reliable reporting on the risks of the coronavirus and steps you can take to benefit you, your loved ones and others in your community. Read Next Avenue's Coronavirus Coverage.
She's now doing as much of her work as she can from home, including, she says, some work assisting patients and families "under the table." But she worries that COVID-19 restrictions will be lifted too quickly in order to restart the economy. And she worries that could endanger her health, too.
COVID-19 Health Risks for Some Workers
"A variety of front-line workers [such as health care workers, first responders and utility workers] who in the past could go about doing their jobs with little danger of serious or fatal infection, may now be much more exposed," says Robert Strassfeld, a professor at Case Western Reserve University School of Law in Cleveland and co-author of Understanding Labor Law. "They may or may not have proper protective gear and the training to keep themselves safe."
For older employees who are immuno-compromised, the struggle to keep a source of income while dealing with risk of coronavirus exposure can exacerbate the problem.
The Americans With Disabilities Act (ADA) prohibits employment discrimination against workers with disabilities. It defines disability as a physical or mental impairment that "substantially limits a major life activity." Courts have interpreted that term fairly broadly, says Strassfeld.
"A variety of people might be able to point to disabilities that compromise their immune systems," he says. "Among the high-risk categories that have been talked about by medical professionals in the context of the COVID-19 pandemic have been diabetics, people with high blood pressure and cancer patients."
What the Laws Say and Don't Say
According to the ADA, an employee who's qualified to do a particular job is entitled to reasonable accommodation from his or her employer as long as the accommodation doesn't require undue hardship to the employer.
With the coronavirus, this could mean ensuring the employee either has access to proper protective equipment or gets transferred to a department with less personal contact.
"We don't know how the federal government is defining what 'would jeopardize the viability of the business as a going concern.'"
"One issue that the ADA does not seem to reach," says Strassfeld, "is the danger to people who cannot claim a disability but who are imperiled because of the lack of necessary protective equipment — as in the case of health care workers at hospitals, nursing homes or rehab facilities — or because their jobs require them to be in constant contact with people who may be infectious or with surfaces that may be infected."
That could mean a job working at a supermarket deli counter, a prison guard or a custodian in large office buildings. "In some instances, these employees might be unionized and working under a collective bargaining agreement that will doubtless have some provision, likely vague, that requires the employer to maintain a healthy workplace," Strassfeld notes.
Other laws, including a new one, may offer other protection to employees told to show up in their workplaces. The operative word here is "may."
"There are federal laws such as the brand new, and still to be figured out, Families First Coronavirus Response Act and the older, more established, Family and Medical Leave Act," says Charles A. Krugel, a human resources and employment attorney in Chicago.
The Families First Coronavirus Response Act applies to all businesses with fewer than 500 employees. It provides for limited paid and unpaid leaves of absence as well as job protections.  Along with the ADA, and the Family and Medical Leave Act, this new law permits reassignment, without job loss, under many circumstances.
"However, under the Families First Coronavirus Response Act, many essential jobs are excluded," says Krugel. And, he adds, some jobs that are not expressly excluded from the law could still be if the employer can prove that a reassignment would threaten the employer's ongoing business.
"We don't know how the federal government is defining what 'would jeopardize the viability of the business as a going concern,'" Krugel notes.
What Should a Concerned Employee Do?
So, if you feel your health is in jeopardy but your employer insists you come in to work, what should you do?
The ADA requires that you first talk to the employer, and it encourages employers and employees to come to a solution without pursuing legal remedies.
"The employer may not be aware of the disability or may not have any idea of how to accommodate the disabled worker," says Strassfeld. "Often, the conversations between the employer and employee will be enough."
If no agreement is reached, you can follow the Equal Employment Opportunity Commission's procedures to begin an investigation. Employees are theoretically protected from employer retaliation for bringing a complaint, though that doesn't mean retaliation never occurs.
The ADA also says employers should avoid asking questions about an employee's medical history, diagnosis or treatments.
Strassfeld also says that employees can be protected from discharge if they are following state orders to stay at home or self-quarantine. If a state has ordered all non-essential employees to stay at home for a particular period of time, an employer isn't allowed to fire an employee who complies with the state directive.
But if there's no state directive and you don't want to come in to work because you either aren't feeling well, fear you may infect others or worry you might get sick, then you may have a tougher case to make to your employer.
Sounding somewhat biblical, Strassfeld says: "I think that when historians write the history of this period, an important part of the story will focus on the decisions that were made about who shall be exposed and who shall be protected, who shall live and who shall die."