Families Rediscovering Multigenerational Living
The arrangement, once the norm for many American families, is making a comeback
One evening in late summer 2016, Sue Smith Moak sat on her front porch looking up the winding driveway that led to her 54-acre ranch in the Texas Hill Country. She had been alone since her husband, Rickie, passed away in 2014 and Moak knew she could no longer stay in a dream that died with her husband.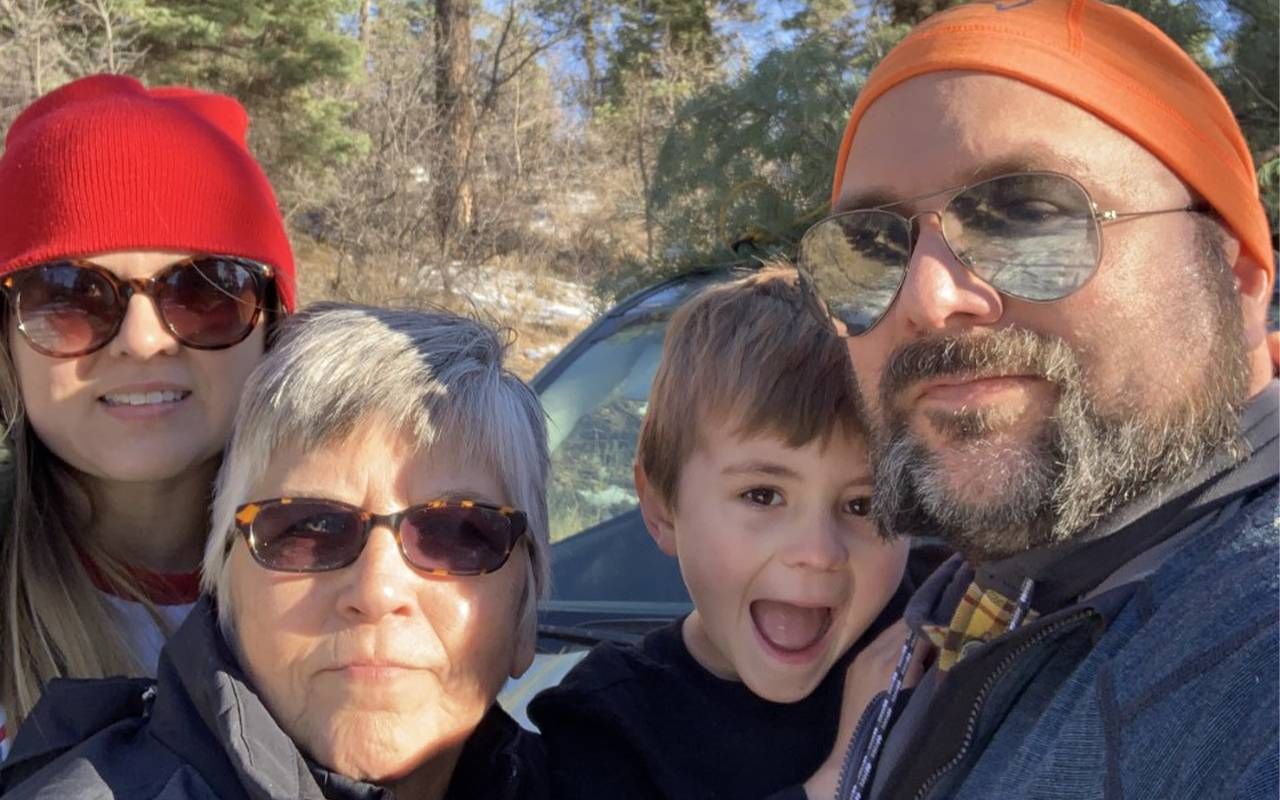 "I wanted adventure, not just for me, but for my kids and grandkids," Moak says. "I wanted a place like I'd never lived before that offered different things to do." Moak had always been drawn to the West and after considering several places, she chose Pagosa Springs, Colorado, as her next home.
She thought her children and grandchildren would only be visiting, but she was about to become part of a multigenerational household. Moak's daughter, Sarah Moak Hyman, husband, Justin Hyman, and six-year-old Bixby soon decided to ditch the faster paced life in big cities and trade it for small town life. "The house I bought was big and it just made sense for us to live together," says Moak.
"The house I bought was big and it just made sense for us to live together."
The Benefits of Extended Families
Next Avenue Influencer in Aging Donna Butts, executive director of Generations United, a Washington, D.C. organization that advocates for policies and programs that connect generations, says extended families living together in the same household was common in the first part of the 20th century. The practice started a comeback in the first decade of the current century.
"There was a stigma that formed around the middle of the 20th century we call 'the John Wayne Syndrome' in which people felt like it wasn't strong, and it was wrong if they needed each other," explains Butts. "What people didn't realize is we sometimes need support and that makes us stronger."
Richard Fry, senior researcher for Pew Research Center in Washington, D.C., says census data shows that in 1900, about 24% of the population lived in multigenerational households, a number that rose slightly by 1940.
Bottoming Out in 1970
The percentage of Americans living in multigenerational households steadily decreased through 1970, when it hit a low of 7%. Fry says it has been rising sharply since 2001, from the bursting of the tech stock bubble through the Great Recession and on to the COVID-19 pandemic.
He says the Pew Research Center estimated in 2021 that 18% of Americans, or 60 million people, lived in multigenerational households.
Fry says the phenomenon reflects young adults delaying marriage and living with their parents as well as more parents sharing homes with adult children and their families.
He adds the number of multigenerational households also reflects a growing number of Hispanic and Asian immigrants, where extended families living in one home is a cultural norm. Fry bases this on data that suggests descendants of European immigrants are the least likely group to live in multigenerational households.
"We really thought the numbers would decrease after the Great Recession," says Butts. "But many older people, especially, found it helped with loneliness and families stayed together."
Multigenerational households have many advantages, such as sharing financial resources and caregiving duties.
Butts adds that multigenerational households have many advantages, such as sharing financial resources and caregiving duties.
A Big House Helps
Lisa Cini, 54, author of "Hive: The Simple Guide to Multi-Generational Living" and a Columbus, Ohio, resident, lived in a multigenerational household with her 96-year-old grandmother, parents and teenage children.
Cini and her husband bought a large Colonial home and remodeled, turning an attached garage into a "grandma suite." "We also opened up the downstairs and reconfigured the upstairs, so everyone had their own bedroom and bathroom," says Cini.
"I think the main challenge was having four women in the house, which included my teenage daughter, and who got control of the kitchen," laughs Cini.
After her grandmother passed and her children went to college, the couple bought a condo in the same building below her parents. "It's really still as if we live together, although it is separate units," says Cini.
Respect Others' Boundaries
"Multigenerational living works for many, but it's not for everyone," says Butts.
Moak says one of the keys to the success of their arrangement is having her own space. Moak has about 500 square feet that includes her own entrance, bathroom and kitchenette.
Multigenerational living wasn't new for Moak. Her grandparents lived with her parents for many years. She thinks that experience, which she remembers fondly, helped in this transition. For example, she says, she tries to respect her daughter's family as a separate unit while also being a part of their lives.
"They're a complete family unit and I'm of a different generation and lived by myself for a few years before," says Moak. "We each do things differently and it's important to know where the boundaries are."
"Sometimes I go and sometimes not, I know they need time alone together as a family."
Moak, who is now 73, says it has been very beneficial for all parties. She shares her car with her son-in-law, saving costs for them. The help goes two ways; both Justin and Sarah have been available to help Moak with medical appointments.
Bonding Across Generations
However, they all say the greatest benefit has been the relationship Moak has formed with Bixby, who is now 11. "She takes him and picks him up from school and they go out for food sometimes in the afternoons. She takes him on trips. They spend a lot of quality time together," says Moak Hyman.
Moak's philosophy for life is "you never know where it will take you." This has certainly been the case in creating a multigenerational household with her youngest child and family.
"I had a very good relationship with my grandmother who lived with us when I was little," says Moak. "Bixby and I do so many things together, it's been the very best thing."
Tips for Creating a Successful Multi-Generational Household
Establish boundaries. Cini says it's something she wished she would have done from the outset. "It's a hard conversation, but will help you avoid harder ones later," she says. She adds when doing this, don't forget to include siblings or other children of parents who are moving in. "My siblings were just used to walking into my parents' house and we had to explain to them that was no longer acceptable," says Cini.
Establish common areas and whether family will eat together. Cini says they had to establish times for their teen children to use the family room for gaming or watching television. They also made decisions beforehand who would be keeping what kitchen tools, place settings, and so on. Moak says she doesn't typically eat with her daughter's family. "I like to eat early, and they like to eat late and that's OK," says Moak, who uses the kitchen in the main house if she wants to cook.
Respect the family unit. Moak says her daughter always invites her on outings with them. "Sometimes I go and sometimes not, I know they need time alone together as a family," says Moak, who adds they usually go to festivals and have established an annual Christmas tree cutting outing together. Butts says it's also important for grandparents not to interfere with the parenting of their grandchildren. "It's important you don't impose your parenting style on your adult children," says Butts.
Make clear who pays bills and who does chores. Cini says although she and her husband didn't need help with finances, she gave some bills to her parents and grandmother. "I think it makes them feel more a part of the household instead of feeling like they're being taken care of," says Cini, who added everyone also had their own household chores, including her grandmother, whose job was to fold laundry.
Keep expectations in check and lines of communication open: Butts says never expect anyone to change who they are. "If they're a slob, they will likely remain so," Butts says. "The important thing is to be able to talk about issues that arise."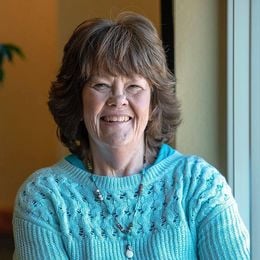 Kerri Fivecoat-Campbell
is a full time freelance writer and author living in the Ozark Mountains. She is the founder and administrator for the public Facebook page, Years of Light: Living Large in Widowhood and a private Facebook group, Finding Myself After Losing My Spouse, dedicated to helping widows/widowers move forward.
Read More