Best Ways to Find a Small Business Mentor
These resources can be a huge help when launching in midlife
If you're planning to start your own business for the first time in midlife, you may want to find a small business mentor. Research shows that 70% of mentored small businesses survive past the five-year mark — nearly twice the rate of non-mentored businesses.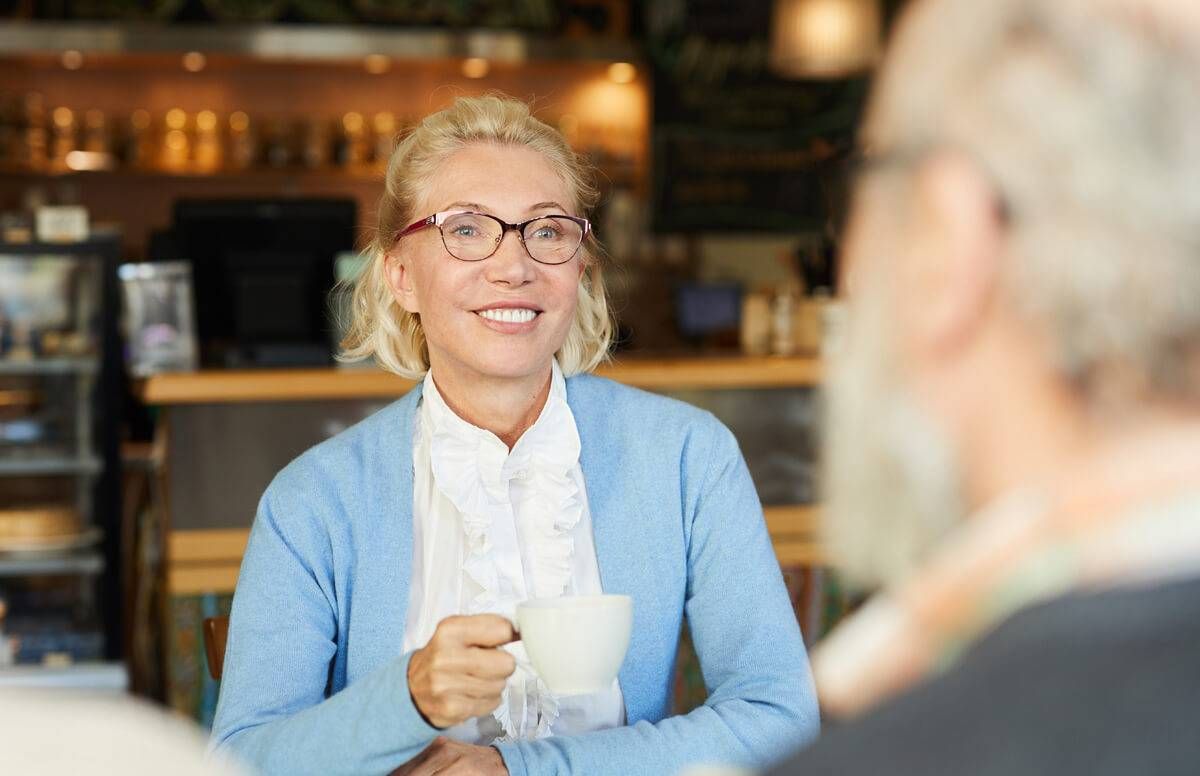 Finding the right mentor can prove invaluable for the long-term success of your business.
What a Small Business Mentor Can Do for You
Don't know where to start? Here are a few pointers:
A mentor is there to guide, advise and educate you in areas where you may not have experience. Before you start your journey to find the right mentor, identify the areas where you're struggling the most. While even the best mentor will not fix all your problems, finding a patient and understanding mentor who has strengths in areas you may not can prove endlessly helpful.
Next comes the outreach. While a cold email can work, asking "Can I pick your brain?" is a lot less effective than targeting your specific needs. When you make an introduction, tell your prospective mentor exactly what you admire about him or her and why you want to connect. Remember: the best mentorships are reciprocal relationships. Even if you've just started out as a small business owner or are about to, you'll already have a lot of knowledge to share.
While this whole "being your own boss" thing may be new, you likely already have copious resources right at your fingertips. You just need to hone in on them.
Maybe your cousin's college roommate is now a successful restaurateur. Or that boss you had 20 years ago recently launched a successful startup. Don't be afraid to put yourself out there. Some of the best mentorships come from connections new entrepreneurs have had for ages.
You might think of the LinkedIn social network as a way to make connections to find a job. But it can also be a good way to locate a mentor. LinkedIn lets you search based on industry, location, experience level and more. So you can narrow in on possible mentors who have what you don't: experience.
SCORE is a nonprofit that works with the Small Business Association to help connect small businesses and volunteer mentors across the United States. With over 11,000 volunteers and 320 chapters, SCORE is dedicated to helping new business owners start, run and grow their companies. With SCORE, you can set up free face-to-face meetings with active and retired entrepreneurs.. They can discuss ideas, offer tips and show you how to avoid rookie pitfalls when starting and growing your business.
Knocking on your direct competitor's door for business advice may not be realistic, but how about a business owner in your field across the country?  If you own a smoothie shop in New York, target a successful smoothie shop owner in California who'd be willing to offer some time via email or FaceTime.
Alternatively, say you own an e-commerce company specializing in socks. A business owner who sells custom ties may not consider you a direct competitor and could offer insight on the clothing industry as a whole.
Women hoping to launch companies in midlife might want to check out the Association of Women's Business Centers (AWBC). It's made up of a network of over 100 business centers across the United States that support female entrepreneurs through mentoring, training, financing opportunities and business development.
Being a small business owner is innately difficult, in general, but studies show there's still a wide gender gap for women, especially when it comes to raising capital. The AWBC also holds a yearly conference, which can be a great place to connect with successful business owners.
An agency within the Department of Congress, the Minority Business Development Agency works to help minority-owned businesses reach new markets and grow. Like female-owned businesses, minority entrepreneurs often face hurdles when it comes to funding and scaling.  A study from Forbes found that minority business owners "encounter higher borrowing costs, receive smaller loans and see their loan applications rejected more often than others."
The Small Business Administration's Office of Veterans Business Development's Veterans Business Outreach Center (VOBC) is geared towards assisting veterans with a variety of entrepreneurial needs. That includes developing a business plan, finding a mentor, overcoming obstacles as a service-disabled veteran and more.
No matter where you turn to find a mentor, the right relationship can guide you through tough business decisions, help navigate difficult issues and set you up for success as your business grows.
Jared Hecht
is the co-founder and CEO of Fundera, an online marketplace to help business owners secure financing. Prior to Fundera, Hecht co-founded group messaging app, GroupMe.
Read More