How to Get the Most Out of a Career Coach
Smart tips on finding, and working with, a career coach
In April, after 17 years at Fidelity Investments, personal finance editor David Conti, 61, opted for an early retirement buyout package. Conti, who lives in Hampton Falls, N.H. and is now a retirement editorial marketing consultant and freelancer, credits his smooth second-act transition in part to working with a career coach his employer provided as part of the buyout.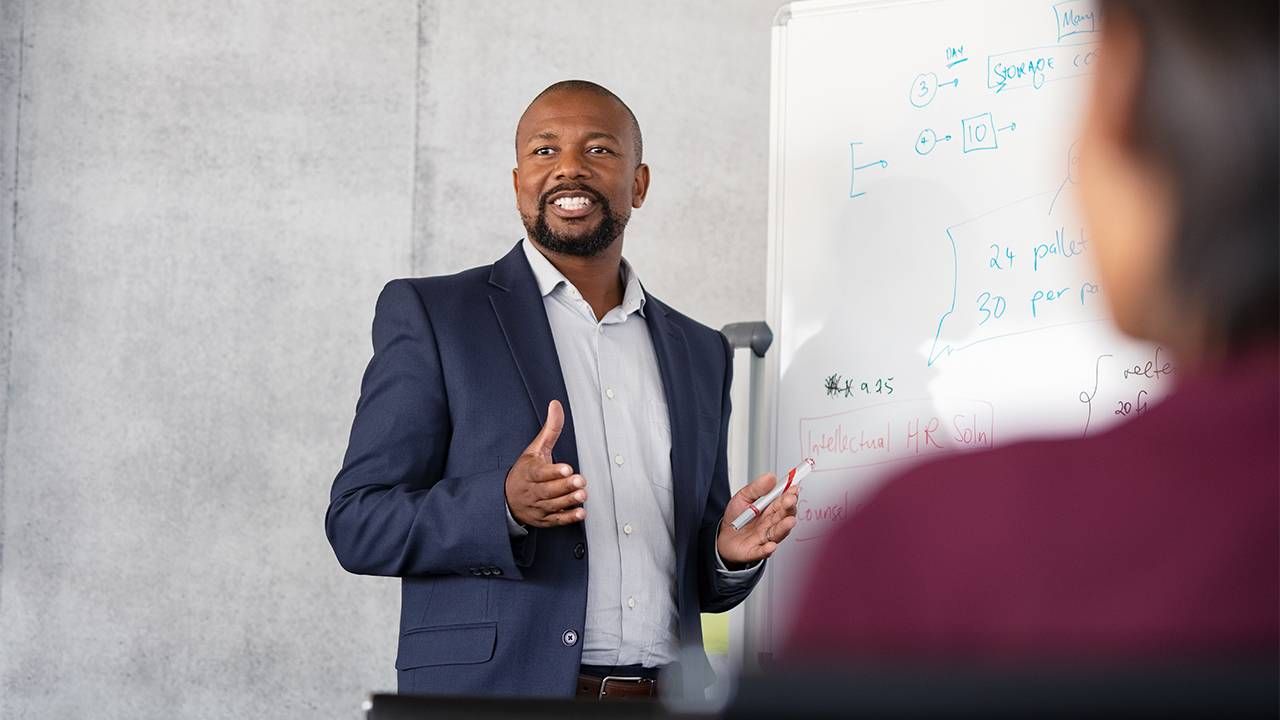 His 30-minute, bi-weekly Skype sessions with Cecelia Gerard, an executive coach with Soar2Achieve in Drexel Hill, Pa., took place over the course of about six months.
"It was important to have a regular schedule, and I would be very organized," Conti said. "Before each meeting, I would tee up, 'What are the things I really need to talk about? What are some of the activities that I've done related to leaving the firm or job search that I definitely want to cover?'"
The Most Important Aspect of Working With a Coach
Conti also did the homework Gerard assigned, such as redoing his LinkedIn profile and creating his elevator pitch for prospective employers.
Mintzer encouraged Spitzer to ponder "existential questions like: What makes a meaningful life?"
The most important aspect of working with the coach? Conti says: "It was good to have a sounding board. She was somebody to talk to who I could deal with the things I was concerned about and going through the pros and cons of a potential job opportunity."
Hiring a career coach is something you may want to consider doing, too, especially if you've lost a job during COVID-19 or were offered an early retirement severance package. A career coach can help you figure out what kind of work you can do next and how to become a stronger candidate to get hired.
More big employers, like Fidelity, lately have been offering career counseling to help their employees re-enter the workforce.
A recent survey of 2,504 HR professionals from SHRM (the Society for Human Resource Management) found that personal or life coaching benefits increased by 7% from 2019.
Outplacement programs with coaching to help departing employees find jobs are steadily on the rise too, In a study conducted by talent mobility company Randstad RiseSmart, 60% of employers who began offering outplacement in the past two years said COVID-19 affected their decision to do so.
Such gestures aren't purely altruistic. While coaching certainly helps the employee who is exiting, it also reflects positively on the employer and can build goodwill with employees who stay on board.
Shifting Careers After 24 Years at One Employer
Billy Spitzer, 59, now executive director of the Hitchcock Center for the Environment in Amherst, Mass., says career coaching helped him make a shift after nearly 24 years with the New England Aquarium in Boston. In that job, he was responsible for public engagement and education programs, community partnerships and other duties.
In 2020, Spitzer opted to take what he calls "early retirement" during the early days of the pandemic.
"I was ready to think about what I wanted to do next," Spitzer said. "I needed a thought partner, and a colleague of my wife's recommended Dorian Mintzer, a retirement coach, as someone to talk to."
Initially, Spitzer needed guidance simply thinking about his next chapter. But he then looked for help from Boston-based Mintzer "thinking about how do I want to present myself when I was looking for opportunities," he said. Spitzer hadn't looked for a job in 20-odd years.
"It's giving somebody the opportunity to reflect on who they are and where they've been."
Spitzer said he also turned to Mintzer for practical advice about "how do I evaluate these different options or how do I deal with this situation, or this conversation?"
Mintzer encouraged Spitzer to ponder "existential questions like: What makes a meaningful life?" he said. "It really helped me be open to different options and think less about 'there's job and there's retirement' and more like, 'well, there might be a different kind of job' and maybe the balance of work and personal life changes."
Mintzer also pushed him to identify his strengths. "It was a positive-psychology approach," Spitzer said. "We focused on the fact that I'm a really curious person and I love to learn and how I could make sure that came through when I was connecting with people."
For Mintzer, coaching is initially about exploration and discovery.
"It's giving somebody the opportunity to reflect on who they are and where they've been," she said. "What's their motivator, what interests them and where are they now in this life stage?"
Mintzer often uses Authentic Happiness questionnaires, which are free from the University of Pennsylvania website, developed by the Positive Psychology Center. Gallup's CliftonStrengths is another assessment tool she recommends.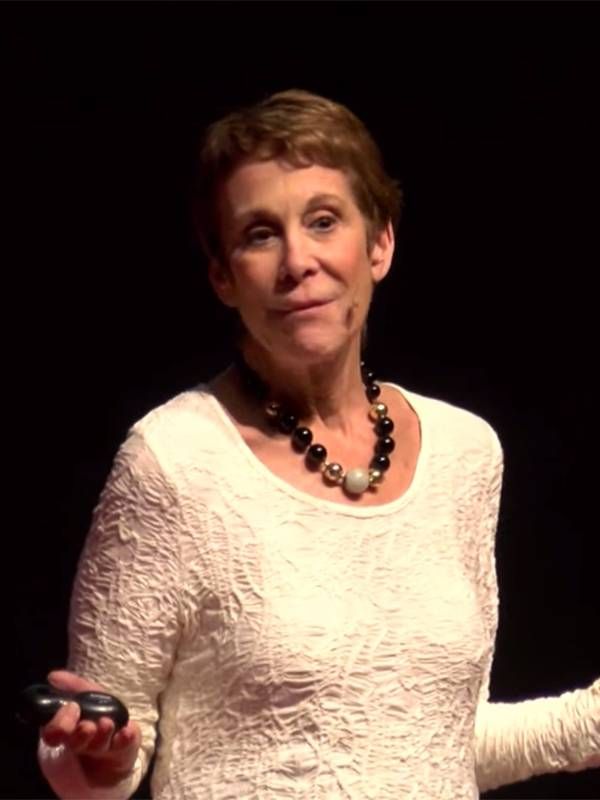 For some people, resources like those "actually can help them decide maybe they want to stay doing what they're doing," said Mintzer. "But they want to figure out if they can use their strengths in a different way. And asking is part of 'What's not been working for me that I haven't really been able to use in my strengths?'"
Additionally, Mintzer has her clients make a list of all their skills from the different work situations they've been in, even a childhood job delivering newspapers. "You can really get a sense of what are the skills that you have and what are the skills that you feel good about,"  said Mintzer.
This exercise gets people thinking about using their skills in a new way, she noted. You can then ask yourself: "What are the ones that are transferable? What do I need to develop? What skills does the market need?"
Spitzer's work with Mintzer gave him a better sense of what he valued at this stage in his career and came in handy when he was negotiating for his new position.
Realizing There's More to a Job Than Pay
"I said to them, 'I'm really excited about this job and compensation is one part of that decision making process for me. But, you know, time is really important to me. And I want to have a good work-life balance," Spitzer recalled. "I want to have my work be as flexible as possible."
He was then able to negotiate for a flexible work arrangement. "I don't think I would've necessarily asked that if I hadn't thought through how important that was to me" with Mintzer, Spitzer said.
So, how do you find a good career coach and the right one for you?
One way to find a coach is by asking friends and family. If your employer hasn't provided you with one, as Conti's did, you also can do a Google or LinkedIn search for a career coach.
The International Coaching Federation is one credential to look for and that organization's site offers a service to help you find a coach. Other groups that can help: the Life Planning Network and the Retirement Coaches Association.
In today's world, there's no need to hire a coach in your hometown unless meeting in person is key to your comfort level. Most coaches offer virtual meetings or phone consultations. Expect to pay anywhere from $85 to $300 for an hour session, depending on the individual coach and the level of service.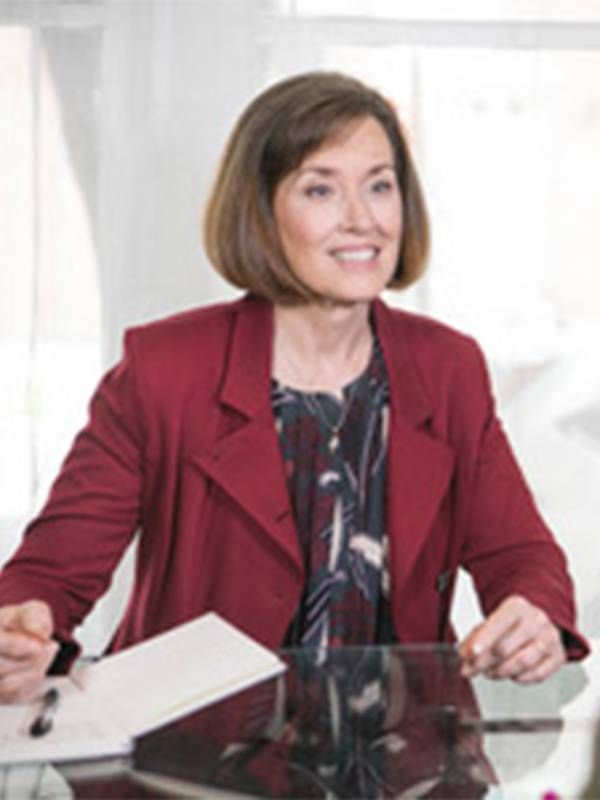 It's smart to interview at least three potential coaches before choosing one. Most will offer a gratis consultation session to see if this is likely to be a good match.
To get the most bang for your buck, consider ahead of time what you are looking for. Do you need practical advice about job searching or nuts and bolts help with your resumé, brushing up your LinkedIn profile, a tutorial on networking or help clarifying what you want in your next job and ways to summarize a decades-long career. 
Cecelia Gerard, Conti's coach, doubled down on the essence of coaching as a personal journey. "It's really not necessarily about what I can do," she said. "I am a thought partner and an accountability partner to help them accomplish what they want, but not the owner."
Gerard believes a good coach helps someone figure out what their priority is or the best direction to head in.
What a Good Career Coach Can Do for You
"Having a thought partner, or coach, who asks open-ended questions to make you think and then hear yourself say the answer out loud helps," she said. "It puts things in perspective. And then through that process is a refinement until you put together a plan that helps them move forward."
Gerard likes to start with the question: What energizes you?
"Based on what energizes someone, then we focus on that," she said. She follows up with questions such as: Which types of industries would you like to work with? Which kinds of roles do you want to be in? Who might be some of the people you'd like to connect with? What is your personal philosophy around the work that you do? And how do you want to leverage your professional experience to go in that direction?
She also helps clients build their career story for networking and interviews.
"I encourage them to create accomplishment stories around each of their achievements," she said. "And they're ready when someone asks them a question. Immediately, their accomplishments pop into their head for whatever the question is."
Spitzer said that each of the four coaches he interviewed with asked if he had a financial plan and what his financial needs were in a new position.
That's a key question, according to Mintzer. "I always say, no matter how much or how little money you have, it's important to figure out where does the financial piece fit in and how much money at this stage do you need to earn," she said.
Finally, a career coach can guide someone who has taken a retirement package like Conti, or left a position after decades as Spitzer did, to sort through feelings of loss and grief and then get their mojo back.
"Even if it was you choosing to go, there's some grieving," Mintzer said.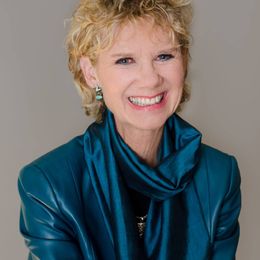 Kerry Hannon
is the author of Great Pajama Jobs: Your Complete Guide to Working From Home. She has covered personal finance, retirement and careers for The New York Times, Forbes, Money, U.S. News & World Report and USA Today, among others. She is the author of more than a dozen books including Never Too Old to Get Rich: The Entrepreneur's Guide to Starting a Business Mid-Life, Money Confidence: Really Smart Financial Moves for Newly Single Women and What's Next? Finding Your Passion and Your Dream Job in Your Forties, Fifties and Beyond. Her website is kerryhannon.com. Follow her on Twitter @kerryhannon.
Read More