5 Ways to Keep Your Resume Out of the 'No' Pile
Helpful advice for getting your resume read by humans and computers
Most job applications today still require you to send in a résumé. It is the place where you get to position your background and highlight your unique promise of value to potential employers. But if you are sending out résumés and not hearing back, one or more of the following five mistakes might be the reason why yours is going straight to the "No" pile: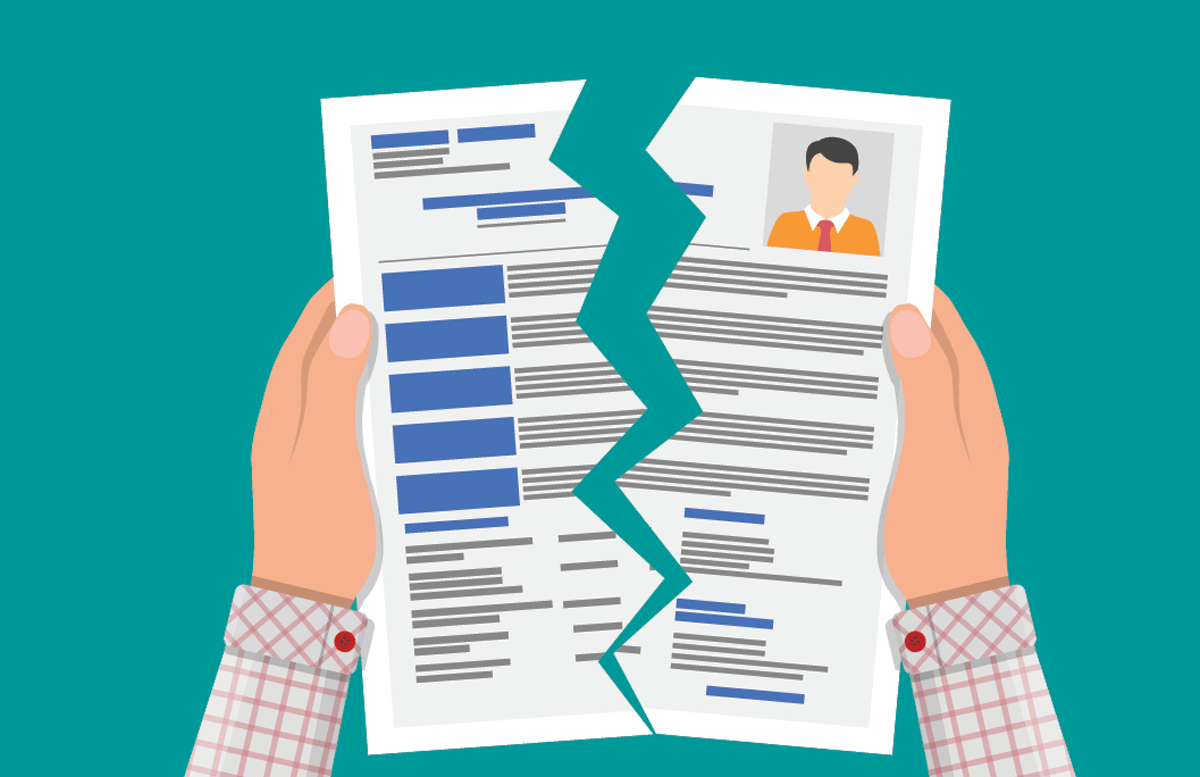 1. Not Targeting the Résumé to That Job
Whether a recruiter is scanning your résumé (for an average of six seconds) or an employer's applicant tracking system is scoring the document, the process is looking to see how well yours explicitly matches the open job's requirements. Humans don't always have time (nor the background knowledge) to interpret what you've provided, and technology doesn't either unless it's programmed to do so.
Job candidates sometimes get carried away with fuzzy adjectives and superlatives. Big mistake.
Job applicants are most likely to be contacted after submitting an online application if they have at least 75% of the requirements. So if you are qualified for the position, spell that out clearly. This is especially important if you are uploading a résumé online or copying and pasting yours into an online application.
Use a headline at the top that clearly indicates the focus of the résumé and your career identity — "Supply Chain & Logistics Professional" instead of "Professional Profile." Translate your skills and accomplishments giving special attention to terminology in the job posting.
2. Leaving Out Dates of Experience (Or Putting Them on Page 2)
Your résumé needs to have the dates of your experience for at least the number of years required in the job posting. If the job requires 10 years of experience, you need dates for 10 years of experience, preferably with a similar title to the position you're targeting.
Applicant tracking systems calculate your years of experience based on the dates and titles they see. And surveys of recruiters repeatedly show that these pros don't favor functional or skills-based résumés that remove what was done from where and when it happened.
If you do decide to stray from the chronological or combination format, make sure your employment history with dates at least starts on the first page.
3. Overshadowing Results with Adjectives (Or Not Including Results)
Most job candidates know they need to include specific accomplishment stories in their résumés. When crafting these stories, however, they sometimes get carried away with fuzzy adjectives and superlatives. Big mistake.
If a result was "significant," tell the reader the metrics. If a project was "successful," describe the result. Was it under budget? How much? Quantifying results is ideal; making them specific is a close second. Opting for the facts without the adjectives helps you keep your credibility with hiring managers.
For instance, "successfully completed project on time and under budget" is better without the adjective, "completed project on time and under budget," and best with specifics, "completed project on time and within $2M budget."
Take the time to think through your stories and the difference you made for the company, its customers and other stakeholders.
4. Formatting Without Considering Readability Studies
Most job hunters are so concerned about résumé formatting elements working in an applicant tracking system that they forget the most important aspect of formatting: drawing the human reader's attention to the right information.
Applicant tracking systems today read the HTML of a document, rendering most formatting enhancements (bold, italics, shading, lines) inconsequential to the scoring. These formatting enhancements and the organization of the page are, however, critical for the consumption of content for a human reader.
Long paragraphs, columns and fonts that are hard to read, too small or too large will reduce how much content your recruiter sees. Using elements like borders, shading and white space improve readability.
Formatting elements must be based on strategy, with an understanding of both how they pull in the eye and the importance of aesthetic appeal.
5. Ignoring Grammar and Spelling Errors
Good grammar increases the amount of content consumed in a quick résumé scan and an in-depth reading. Errors like hyphenation, commas and inconsistent sentence structure may seem like just giving a recruiter a reason to reject an application. But even if a recruiter tries to ignore them, stumbling on errors means he or she will be reading less of your content.
A few of the most common errors: "multi-million dollar" (incorrect) instead of "multimillion-dollar" (correct); "15 years experience" (incorrect) instead of "15 years' experience" or "15 years of experience"; "$2–$3M" instead of "$2M–$3M"; overuse of commas and inconsistency in sentence structure.
Keep your statements concise and lead with a verb. This makes the résumé active, consistent and easy to skim.