A New Anti-Flu Weapon for People at High Risk of Complications
What you need to know about the antiviral drug Xofluza
Everybody's best defense against influenza is vaccination. But if you do contract the flu virus this season, it's good to know there's more than one effective weapon to use against it, especially if you're at high risk for developing serious complications.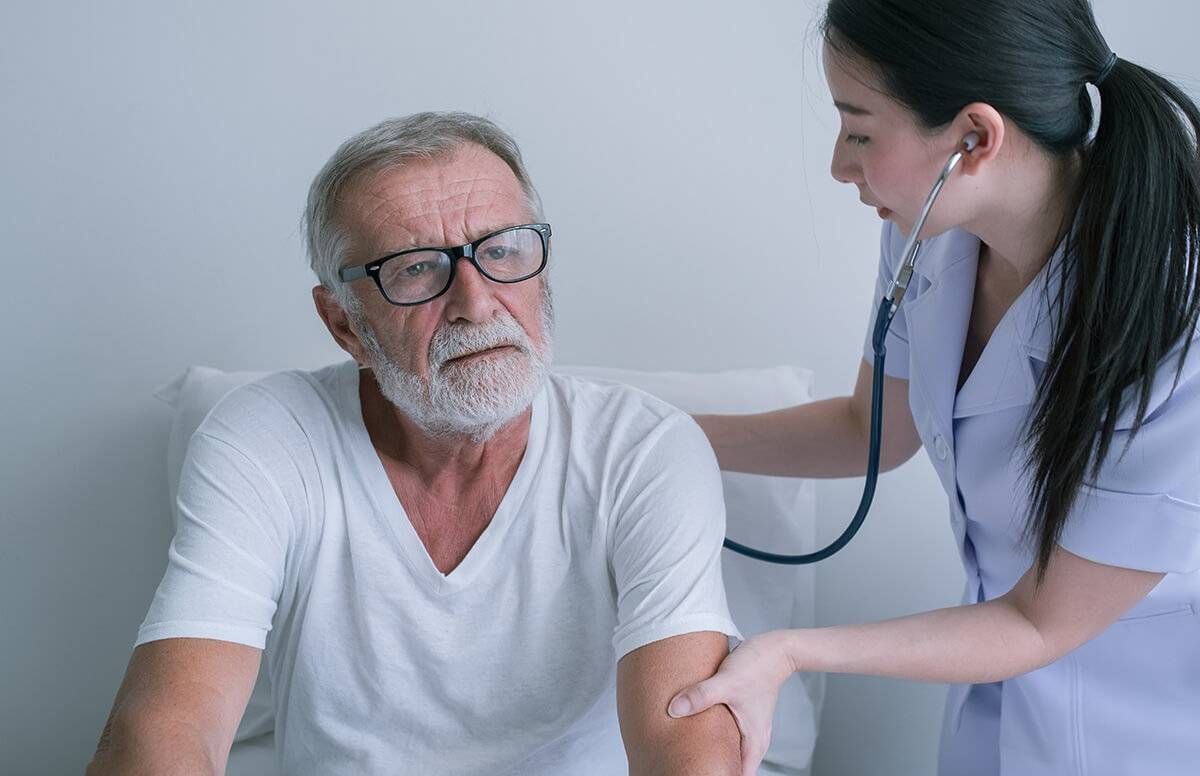 The Food and Drug Administration (FDA) recently approved the antiviral medication Xofluza (generic drug name baloxavir) for people who are at high risk of developing flu complications. This includes people 65 and older and those who have chronic health conditions, such as asthma, diabetes, cardiovascular disease, chronic obstructive pulmonary disease and cancer.
The FDA first approved Xofluza last year for the treatment of uncomplicated flu in people 12 years and older who have had flu symptoms for less than 48 hours. However, the study that led to that initial approval didn't include a high-risk population.
A subsequent study did include people at high risk for flu complications and found that baloxavir significantly reduced the time to improvement of their symptoms compared to a placebo: 73 hours versus 102 hours. Milder symptoms and a shorter duration of illness reduces the chances of developing flu complications.
How Do Antiviral Medications Work?
The study results on symptom improvement are roughly the same for the well-known antiviral drug Tamiflu (generic name oseltamivir). Tamiflu came on the market 20 years ago with a new way of combating flu symptoms, which include fever, cough, congestion, sore throat, fatigue, aches and chills.
Doctors can and do prescribe Tamiflu to people considered at high risk for flu complications, however, only Xofluza has the specific FDA approval. That's because its manufacturer, Genentech, a subsidiary of Roche (which also developed Tamiflu), studied the drug in a high-risk population and sought the additional approval.
"In an average year, (the flu) is responsible for anywhere from ten thousand to sixty thousand deaths (in the U.S.) and hundreds of thousands of hospitalizations."
"Oseltamivir works at the exact end of the viral lifecycle because it inhibits the budding or release of viruses from infected cells," says Dr. Paul Auwaerter, director of the Division of Infectious Diseases at the Johns Hopkins Hospital in Baltimore. "It actually staunches an enzyme called neuraminidase, which needs to cleave the molecule called sialic acid so that the virus can actually unmoor from the host cell and go into the bloodstream. Oseltamivir prevents that."
Xofluza inhibits the influenza virus from replicating, using a new mechanism. "It works actually at one of the first steps (in a flu virus lifecycle). Once the virus gets into the host cell, it inhibits the production of viral proteins. So, baloxavir actually stops the virus from reproducing in a much earlier phase," Auwaerter says.
Xofluza or Tamiflu?
When asked whether he would prescribe Xofluza or Tamiflu, Auwaerter says: "I would say both appear effective if you take the drug early, and that is within the first forty-eight hours of symptoms. The earlier you take the drug after the onset of influenza symptoms, the better it works because the levels of virus in the bloodstream peak at twenty-four to seventy-two hours after your first symptom. So, you really want to get the drug on board early."
Dosages and possible side effects can play a role in a doctor's decision to prescribe either Tamiflu or Xofluza. For example, Xofluza is taken as a single dose — one time. Tamiflu requires a twice daily dose for five days.
"For some people, that may play into compliance, or just the ease of drug administration," Auwaerter says.
Also, Tamiflu is available in a liquid, which might be easier for people who have trouble swallowing pills.
There are side effects associated with both drugs, although most people won't experience them. The most common side effects from Xofluza are diarrhea and bronchitis. For Tamiflu, they are nausea, vomiting and headache.
"The studies suggest that baloxavir (Xofluza) … appears to have a little less nausea and gastrointestinal upset than oseltamivir (Tamiflu) does," Auwaerter says.
One treatment of Xofluza costs about $160, according to GoodRx, and most health insurance plans will cover it. Genentech offers coupons for insured and uninsured patients. There is no generic baloxavir available at this time.
A treatment pack of Tamiflu (10 capsules) also costs about $160, but generic oseltamivir is available for $45 to $50, according to GoodRx.
Antivirals as Flu Preventatives
Doctors also sometimes prescribe Tamiflu as a preventative for people who might have been exposed to influenza by someone they know has the virus. If taken immediately, it could stop the flu from taking hold.
Genentech is seeking FDA approval for Xofluza for preventative use as well, says Dr. Barry Clinch, group clinical science director and global head of influenza and infectious disease product development at Genentech/Roche.
Recent studies showed that baloxavir, when taken by people in the same household as someone with influenza, might reduce the risk of developing the illness by 86% compared with a placebo, Clinch says.
"We plan to submit the results of these studies to the FDA and look forward to discussing next steps with health authorities," he says.
Vaccination Is Most Important
No one should rely on antivirals as their strategy for influenza prevention, though. Auwaerter emphasizes the importance of getting the flu vaccine. "It's the best way that we know of for preventing influenza at this time," he says, adding that he thinks many people don't realize how serious influenza can be.
"In an average year, it is responsible for anywhere from ten thousand to sixty thousand deaths (in the U.S.), hundreds of thousands of hospitalizations, millions of doctors visits and tens of millions of infections," he notes.
The 2017-2018 flu season was especially bad in the U.S., with almost 80,000 deaths.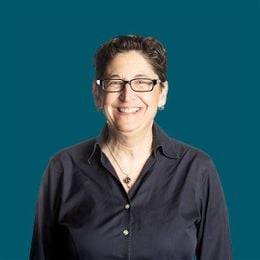 Edie Grossfield
is the former health and caregiving editor at Next Avenue, where she reported on the information people need to make sound decisions about caregiving, their health and the health of their loved ones.
Read More