Friends Are Key to Happiness
Establishing new personal relationships in retirement is vital, research shows; here are four tips to expand your circle of companions
What's the single most valuable thing you can do to stay healthy and happy as you age? Invest in your social connections.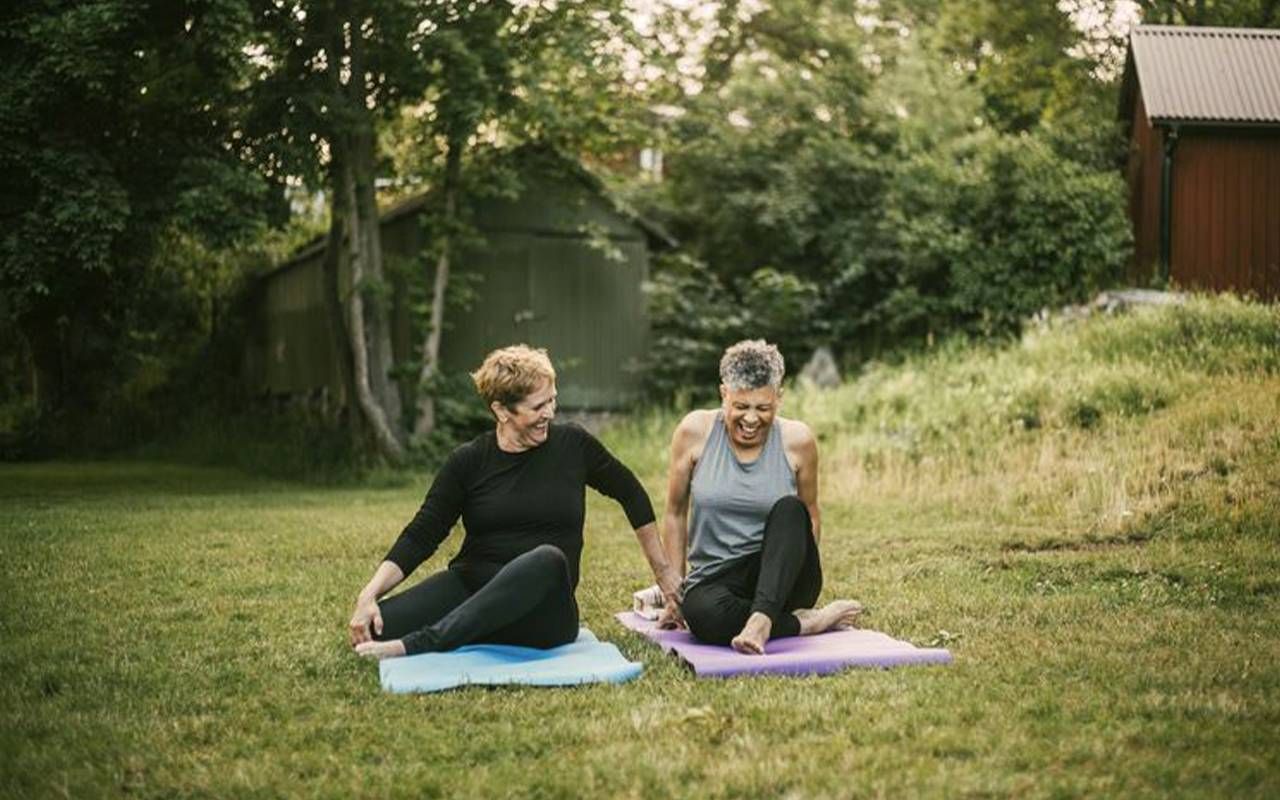 "The good life is built with good relationships," according to a new book, "The Good Life: Lessons From the World's Longest Scientific Study of Happiness," by Robert Waldinger, director of the Harvard Study of Adult Development and a psychology professor at Harvard, and Marc Schulz, associate director of the Harvard study and a psychology professor at Bryn Mawr College.
The book is based on the Harvard study, now in its 85th year, which has found that meaningful social connections play an outsized role in our physical and emotional well-being.
"Some of my new best friends live far away, but Zoom keeps us close."
Yet sadly, as research shows, we tend to lose friends as we age because some move away, work friendships fade, and unfortunately, people become ill and die. And making new friends, without the built-in social networks provided by school and work, can be a challenge. Still, while it might not be easy, it's never too late to build new friendships.
Ideas from Real People
Of course, knowing and doing are different things. So, to help get you started, I asked readers of my post-retirement newsletter to share their experiences in forging friendships later in life. They responded with a variety of ideas (and palpable empathy for others struggling to make friends). Here are four key strategies I culled from their input:
1. Cultivate a new interest and enjoy a new tribe. Whether it's pickleball, bridge or starting a small business, new activities provide opportunities — such as classes and tournaments — to engage with people who share your interests and passions. A few examples:
Mary Massey, age 63, plays duplicate bridge several times a week at a local bridge club. She takes lessons, enjoys weekly luncheons and participates in tournaments. And as an unexpected bonus, she was invited by one of the bridge pros to serve as an assistant on a 36-day South Pacific cruise.
Patti Petersen, age 63, learned to deal and play poker. "This affords me a social outlet and a way to earn extra income and keep my gaming skills sharpened," she says.
Another reader, Dorothy, who has not yet retired, says she found new social connections through a master gardener program run by the county extension service. She meets people at volunteer events and says, "It's refreshing to be around people who are of a like mind and enjoy sharing information."
Others find community via their post-retirement work.
Judith Nadratowski, age 67, who had worked in the legal field and now blogs about retirement, built a "tribe" on LinkedIn around her interest in retirement and blogging.
Chris Posti, age 70, a former journalist who is working on a novel, found lasting friendships by joining several national and local writers' organizations. "Some of my new best friends live far away, but Zoom keeps us close," she says.
"I have one suggestion to make and that is learn pickleball — it's easy to learn, so much fun and super social."
Mark A. Ross, age 66, of Next Thing Coaching, participates in several Mastermind groups, both online and in-person. "I retired seven years ago and knew relationships would be a big deal for me," he says. "So, I joined a Mastermind group before I retired to start building a bridge to what I wanted next. It's different from my previous work relationships but fits well for this season."
As I expected, several readers extolled the social benefits of pickleball. "I have one suggestion to make and that is learn pickleball — it's easy to learn, so much fun and super social," raves Christine Ortt Shollenberger.
2. Join a regular social group. Local groups sponsored by community centers, religious organizations and the like, provide seemingly limitless options for socialization. A few examples:
After relocating to a new state, Melissa O'Hara, age 69, and her husband visited a local community center, which offers tours, games, dances, lunch and other activities. "The people who run it are great," she says. "It's been very satisfying socially and also helps to keep us active."

Lora Koch, age 60, moved to Iowa last year to be closer to family. She enjoys babysitting her grandson and spending time with her daughter but admits to missing friends."It's funny how after a long and successful career spanning HR and real estate marketing, I feel rusty on developing new friends. Let's call it a work in progress," Koch notes. In the next few months, she plans to join a casual women's golf group and is looking into a Bible study group at church.
Nadratowski, the retirement blogger, joined The Transition Network, an organization for older women facing life changes. Through TTN, she's made new friendships with a few women who participate in a regular peer group discussion.
Not every group will prove a fit, so be willing to experiment. Patti Petersen, the woman who enjoys gaming, joined a book club for older adults but it didn't work out as she hoped. "The conversation always led back to health issues, food, and/or what was going on in the (local) community — not my schtick," she admits.
"People sometimes undervalue social connections that are a bit more distant than friendship."
3. Donate your time. Volunteering gives you the opportunity to give back — and make friends who share your values and priorities. Melissa O'Hara volunteers at SCORE, the nationwide network of volunteer business mentors. "There is a chapter in almost any city nationwide and I've met some really great people, both in the organization and mentoring small business folks," she says.
It takes time to make friends while volunteering, and not every acquaintance will result in a meaningful friendship. "I've met quite a few people in volunteer activities since retiring," shares Joanne Corbett, age 68. "So far, most of them are still more acquaintances than friends, but one or two have become friends.
"I think people sometimes undervalue social connections that are a bit more distant than friendship," she adds. "It's surprisingly pleasant and sustaining to me to interact daily with people whom I know from volunteering, or as bartenders or servers."
4. Take the Initiative. Finally, remember that friendships don't grow without effort. So, the next time you meet someone intriguing, be bold and suggest a next step (coffee, lunch, or the like). A simple overture can go a long way and you never know where it could lead.
As an example, Abigail Shure, age 66, shares that she made a new friend at a local park while taking a break from her walk. A woman joined her on a bench and they started talking about the weather. "The conversation went on for hours," she recalls. "I'm a retired ESL teacher and she taught German. As the weather got colder, we started meeting for coffee."
"She is presently in Germany and has been sharing photos of her travels on WhatsApp," Shure adds. "And that's how I made a new friend."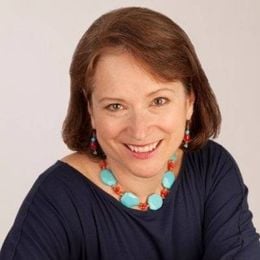 Nancy Collamer
, M.S., is a semi-retirement coach, speaker and author of Second-Act Careers: 50+ Ways to Profit From Your Passions During Semi-Retirement. You can now download her free workbook called 25 Ways to Help You Identify Your Ideal Second Act on her website at MyLifestyleCareer.com (and you'll also receive her free bi-monthly newsletter).
Read More