In the Hospital With Dementia: These Patients Need Their Caregivers
Even during the pandemic, experts say hospitals need to make exceptions
Andrea S. lived in a North Carolina hospital room with her mother for two and half weeks, finally leaving when her mother was discharged April 23, 2020. Her mom, who is 78 and has dementia, went into the emergency room in early April after suffering a stroke.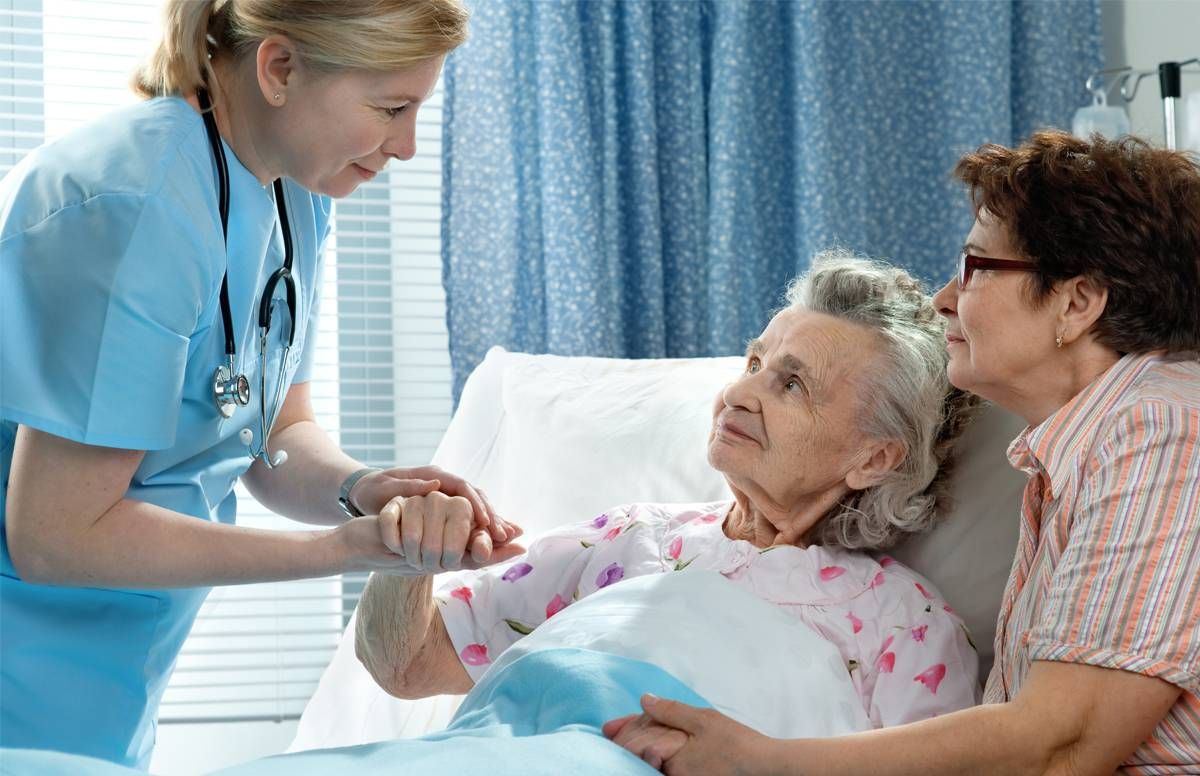 Once her mother was stabilized and ready to be moved to the intensive care unit (ICU), Andrea (she asked to keep her last name confidential to protect her mother's privacy) asked the hospital staff to let her stay with her because of her mom's dementia and the added confusion and fear due to the stroke.
The nurses and doctors told Andrea that wouldn't be possible because of the hospital's COVID-19 no-visitors policy.
"So, I talked to about three nurses in the ER area, or doctors, and I was like, 'Look, you can hose me down, you can scrub me, I'll put on whatever you want me to put on, but I have to be in the room with her,'" Andrea said.
For the rest of that day and through much of the night, Andrea and her siblings tried to put together a case that would convince the doctors and nurses that Andrea needed to be with their mom. They researched other hospitals' COVID-19 policies and found news articles to show that other hospitals were letting caregivers visit and stay with loved ones who have dementia. The family continued to seek permission to visit their mom, including an appeal to the hospital's patient advocacy department.
Andrea's story is being repeated in communities all over the nation as hospitals try to cope with a surge of patients with COVID-19. Many hospitals are maintaining no-visitors policies, with few exceptions, usually limited to pediatric patients, women giving birth or patients who are dying.
Persistence Pays Off
Finally, Andrea received a call from the patient advocacy office telling her she could visit her mom in the ICU.
"I just started bawling and shaking. I was so happy," she said. "I told them, 'When you let me into that hospital, I do not need to leave. As long as she's in there, I will stay there with her.' And I honestly think that is what made the difference. I wasn't sure what was going to happen when I visited, so I brought stuff to spend the night."
"I was like, 'Look, you can hose me down, you can scrub me, I'll put on whatever you want me to put on, but I have to be in the room with her.'"
Andrea's ability to remain at the hospital for the duration of her mother's stay (her job and home life enable it) and her willingness to stay in the hospital room helped her convince the staff to let her be there. So did her persistence in making the case that her mother needed her there.
The family's approach to the situation is exactly what Dr. Jason Karlawish recommends to family caregivers of people with dementia. He's a geriatrician and professor of medicine at the University of Pennsylvania Health Center and co-director of the Penn Memory Center. He is also author of a new book to be released in November 2020, The Disease of the Century: How Alzheimer's Became a Crisis and What We Can Do About It.
Karlawish said people in similar situations to Andrea's should ask that a family member be with their loved ones with cognitive impairment or dementia. He said be polite, but persistent.
He suggested what a person could say if, for example, their spouse was a patient in this type of situation. "I would say, in a straightforward and non-confrontational way, (for example) 'in addition to heart failure, my wife's got moderate stage Alzheimer's dementia, and I am really worried that she's going to develop delirium,'" he said.
Our Commitment to Covering the Coronavirus
We are committed to reliable reporting on the risks of the coronavirus and steps you can take to benefit you, your loved ones and others in your community. Read Next Avenue's Coronavirus Coverage.

Caregivers Can Help Prevent Complications
Karlawish is especially concerned about delirium because it's a dangerous and potentially fatal condition common in older hospitalized adults — especially those with dementia. Delirium is typically characterized by significant confusion and either symptoms of high agitation or deep withdrawal.
Because family caregivers know their loved ones so well, they can be a big help to nursing staff taking care of people with dementia. Karlawish bets most nurses would be very happy to have caregivers around, especially if the patient begins to develop delirium.
"I can guarantee you at that point (the nursing staff) might say, 'You know, I think it might be a good idea if you did come in. Let me talk to the doctor and see if we can get some PPE lined up for you and work things out here. Or at least let me get you on the phone with her,'" Karlawish said.
He recently wrote an opinion piece for STAT — a digital health publication — making a case for why older adults with cognitive impairment need their family caregivers with them in the hospital. Karlawish says he understands why most hospitals are instituting no-visitors rules during the pandemic, but doesn't consider caregivers of people with dementia to be "just visitors."
"We're not talking about someone who shows up with some flowers and a newspaper," he said, adding that caregivers are essential to the care and outcomes of patients who have cognitive impairment or dementia.
Adults with limited mobility, head trauma injuries and those who are developmentally delayed also need their caregivers in the hospital with them.
Karlawish's uncle, who is cognitively impaired but able to live on his own, had a heart attack about a year ago and Karlawish stayed in the hospital with him to ensure good care. During that time, his uncle developed delirium.
"If I wasn't there, I'm quite confident he would not have made it back home," Karlawish said. "Or, if he made it back home, he'd be very disabled. I doubt he would be able to live alone, for example.
Karlawish said he was able to detect his uncle's delirium not because he's a doctor, but because he knows him so well, as a family caregiver would.
He hopes once the pandemic subsides, hospitals and organizations that advocate for older adults and people with dementia will work on policies that allow family caregivers to be with their loved ones in the hospital. Karlawish believes that makes sense in the same way that parents are allowed to be with their children there.
"And I'm not trying to say that my uncle is a child; he's not," Karlawish said. "He's an adult with a rich and long history and self-made identity. And yet, the clinician in me knows that, not just from his experience, but from people like him — if he gets admitted to the hospital, his ability to function and survive as a solo patient is in real jeopardy."
After the two and half weeks of staying in the hospital with her mother, Andrea said she believes it was crucial that she remained there — through the immediate stroke recovery and the rehabilitation her mother has gone through since.
"I know the huge difference it made in her recovery, with me (being there) and keeping her connected to reality," Andrea said. "I do believe if I wasn't, we would have gotten a very different mother back."
Reasons Beyond Dementia and Delirium
Many hospitals are now instituting COVID-19 policies that make accommodations for caregivers of people with dementia, said Sarah Lenz Lock, senior vice president for policy in AARP's Policy, Research and International Affairs division. The policies vary by hospital and by state laws, but regardless, "the default is always that the attending physician has a huge amount of say in determining what are the exceptions to the visitor rule," Lock said.
Typically, to protect people who are allowed to visit, as well as people inside the hospital, they are provided with personal protective equipment, such as gowns, masks and gloves. Hospital staff also instruct visitors to stay in the patients' rooms at all times.
Lock agrees with Karlawish (who serves as an expert on AARP's Global Council on Brain Health) that people with cognitive impairment, Alzheimer's disease and other dementias need their family caregivers with them in the hospital. She also agrees that delirium is one of the main reasons caregivers need to be there. However, Lock said, the necessity expands beyond dementia and delirium. Adults with limited mobility, head trauma injuries and those who are developmentally delayed also need their caregivers in the hospital with them, she believes.
When Caregivers Cannot Be There
When that is just not an option, however, due to strict hospital policy or long distance, Lock encourages caregivers and family members to advocate as best they can from the outside. Some suggestions:
• Ask the hospital staff who you can contact for the latest information on your loved one.
• Make sure the staff knows how to contact you.
• Ask if they are monitoring for delirium on a regular basis.
• Make sure loved ones have the things they need to stay as functional as possible, such as their eyeglasses, hearing aids and walkers or canes.
"Give a note to the hospital staff with the top three or five things that you need them to know about the person that you are caring for," Lock added.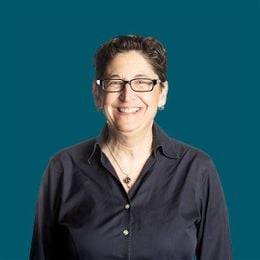 Edie Grossfield
is the former health and caregiving editor at Next Avenue, where she reported on the information people need to make sound decisions about caregiving, their health and the health of their loved ones.
Read More