What You Do to Reduce Loneliness
In our readers' survey, we also asked how often you feel lonely and why
(Editor's Note: This is part of our Loneliness + Isolation series brought to you by Consumer Cellular.)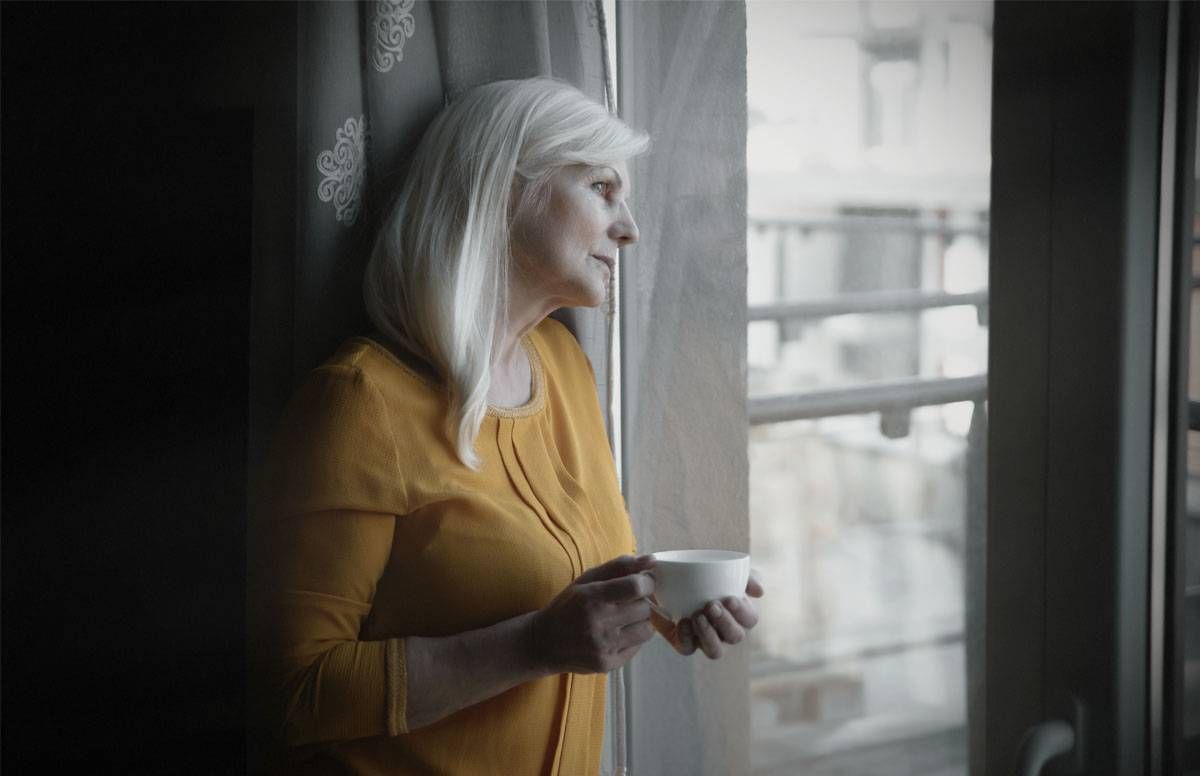 Various surveys of older Americans have found that between 33% and 43% of them are lonely. But we wanted to find out how lonely, what makes them feel lonely, when they feel lonely and, most important, what they do to feel less lonely. So, we surveyed our readers to find out.
In our online survey on loneliness and isolation, we heard from over 5,600 Next Avenue readers, virtually all over 55, mostly women (81%) and across the income spectrum. (Loneliness is typically about a lack of time spent with friends and family; isolation is more about living alone and not having close relatives.)
A striking 82% say engaging in the arts — either as an audience member or as a creator — can play a key role in helping a person fight loneliness and isolation.
Here are our survey's chief findings, along with quotes from our readers about loneliness and isolation.
75% of readers say they feel lonely either occasionally, frequently or always. But most — 55% of respondents — feel lonely only occasionally. This echoes loneliness surveys from AARP and the University of Michigan that found the number of older people in the highest risk category for loneliness to be small.
Roughly 55% say loneliness isn't negatively affecting their quality of life: only 29% say it is; 16% are undecided.
A striking 82% say engaging in the arts — either as an audience member or as a creator — can play a key role in helping a person fight loneliness and isolation.
And a full 72% say technology can play a key role in helping a person mitigate loneliness and isolation. Cellphones, computers and tablets are the technology most use to stay connected with family and friends to help mitigate loneliness.
Now, let's dive into those findings to hear from the voices of the readers.
What Makes Readers Feel Lonely — and When
When we asked if they feel lonely at certain times or certain situations, a few themes emerged.
Many readers say they feel lonely during winter months or during the early darkness of night. "Ice and snow make it almost impossible to get outside," says one reader. Seasonal Affective Disorder — when people feel depressed during the winter — was mentioned numerous times.
And quite a few say they feel lonely after a visit from their grown children and other family members, especially around holidays like Thanksgiving and Christmas.
Another holiday that sparks loneliness for some readers: Valentine's Day.
The death of a spouse, parent or other family member has also triggered loneliness among Next Avenue readers. "After losing my best friend, Mom — every day when I would pick up the phone to call… no one to call anymore," one reader says. From another: "Alone in my house where my wife and I lived a magical life of 40 of our sweet 53 years before she passed away here peacefully."
Going to parties or seeing couples together makes some feel lonely. "When I see people my age paired up in relationships," says one reader.
Others also feel lonely at work, or because they're out of work. "I've been unemployed and job searching for 4 ½ months; it's such an isolating situation," says one.
Poor health makes some feel lonely, too. We heard this from readers with chronic insomnia, chronic migraines and cyclic depression.
But, notes one reader, "For those with depression and/or dysfunctional family situations, loneliness' impact is different. We often seek out aloneness, hoping to avoid social contact and discussion of our situations. In this context, loneliness has fewer negative connotations and is often a desirable state."
And others feel lonely because their partner or spouse has Alzheimer's or Parkinson's disease.
Social media makes some readers lonely, too, even though its name includes the word social. "After looking at Facebook and seeing what other friends and family are doing and I'm not there," says one. Another notes: "I think many people mistake social media 'friends' with real connections."
Sadly, some readers say they feel lonely when they are with their spouse.
"Sometimes I am lonely when I am with my husband of 30 years, he does not pay very much attention to me," says one. Another tells us: "Anytime I'm around my husband. He is 68 and I am 10 years younger. Our last child left a year ago so we are empty nesters for the first time in 21 years. I thought we'd have lots of fun together but I find we have very little in common and that makes me feel lonely."
And some say they are lonely daily because they feel alone and stigmatized because they're older. "I ponder why I no longer have a place in society and why — although I am educated and knowledgeable and have much to offer — I am no longer valued. All because of my age," says one reader. Notes another: "As I age, I feel more invisible. People look right past me and ignore me."
What Makes Readers Less Lonely and Isolated
When we asked which activities help them feel most connected to the world around them, readers offered a wide variety of answers. But volunteering came up time and again — ranging from hospice volunteer to tutoring to political volunteering to pet rescues to being a docent.
"Volunteering gets me out of my head and helps me see the struggles of others," says one reader. "And the connection I've made to the other volunteers is priceless."
Frequently, poll respondents provided details about how engagement in the arts helps them feel less lonely. "Art is my savior," says one. Some paint or take art classes; others act or sing (sometimes in church choirs) or dance or attend theater or concerts or museums.
Getting outdoors and getting exercise also provides relief for many. Birdwatching and enjoying nature. Gardening. Going to the gym or the Y. Taking a hike. Camping. Swimming. Yoga. Bicycling. Golf. Playing basketball. Just walking in the neighborhood.
But sometimes it's just about getting out: going shopping, hearing a lecture, stopping by the public library, taking a class, attending a discussion group or running errands.
Doing hobbies with others came up a lot. Book clubs and playing cards are popular. One reader is in a fountain pen club. Another is in a knitting group. Sewing and quilting were mentioned, too.
Being with family and friends or just talking to them by phone, text or online is also a big help. One reader hosts occasional pizza parties for neighbors. Helping grandchildren and babysitting them makes others less lonely.
Religion plays a large role in helping many readers feel less lonely. Many say they participate in worship services at their church or synagogue or attend Bible study. "Having a relationship with God can help the loneliness feeling," says one reader. Notes another: "A church family can always be there for you especially when your blood family does not live near."
For some, technology reduces loneliness. That could be texting; Instant Messaging; talking on the phone; email; Facetime; Instagram; Skype; Zoom; webcam or conversing with an electronic personal assistant like Alexa or Google Nest — all were mentioned.
"Being on social media connects me to oldest friends who aren't nearby anymore," says one reader. "Twitter helps me seek out those who have same interests and beliefs that I do," says another. And a reader calls technology "a nice complement to my in-person, face-to-face activities."
Facebook is quite popular. But, notes one reader, "Facebook can be a blessing and a curse; it's nice to see what friends are up to, but I miss actual contact."
Spending time with pets also helps readers feel connected. Notes one: "Animal friends frequently fill any gaps I might feel in not having people around much." Quite a few who are cheered by meeting other dog owners during walks or at dog parks. One pet-sits and house-sits: "Knowing there is a level of trust that people place in me to care for their homes and treasured furry friends," says this reader.
A number of readers go to 12-Step or Alcoholics Anonymous meetings.
And one reader says: "Hugs."
Readers' Quotes on Loneliness and Isolation
Finally, a few notable quotes from readers on the subjects of loneliness and isolation — some poignant, some funny, some thoughtful and some grateful for time alone.
"A certain degree of loneliness helps me reflect and connect with the person I am."
"At times I appreciate just being alone with no constant expectations of having to do something."
"Being a caregiver is a lonely life."
"LGBTQ people like me are particularly vulnerable to loneliness as we may be isolated from family and from the youth-focused community."
"I love my alone time. Solitude is critical to live a meaningful life, to have time to think about who and how we want to be in this life."
"Intergeneration solidarity! Seniors need the energy of youth, and youth for experiences that have not yet passed."
"After 2.5 years of retirement, I'm overwhelmed by loneliness."
"After a recent bout with loneliness, I've come to realize that I placed responsibility of my happiness on others or even situations but I have realized that happiness is a state of mind only I can control."
"After being around people for 45 years due to work commitments, being home alone is currently a gift!"
And two readers turned to quotes from notables in the arts. "If you have an imagination, you'll never be alone," says one, quoting author Roald Dahl. "As Mary Chapin Carpenter says…'I'm alone, but not lonely,'" says another.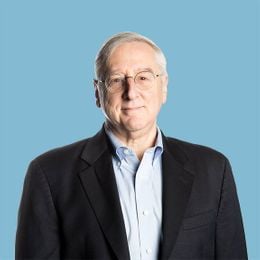 Richard Eisenberg
is the former Senior Web Editor of the Money & Security and Work & Purpose channels of Next Avenue and former Managing Editor for the site. He is the author of "How to Avoid a Mid-Life Financial Crisis" and has been a personal finance editor at Money, Yahoo, Good Housekeeping, and CBS MoneyWatch.
Read More