In 'The Bookcase' with Charlie and Kate Gibson
The retired 'ABC World News Tonight' and 'Good Morning America' anchor and his daughter have a new podcast dedicated to their mutual love for books
Books and reading have always been an essential component of quality time in the Gibson family. Charlie shares a memory of reading to Kate and her sister when they were young before the start of the school and work day, but more on that later.
However, Kate has an additional memory of those sessions. Over a Zoom call, she mimes licking her hand and smoothing down her hair. "You'd do this to our hair when we were getting ready for school. I felt like a cat," she says. Her father laughs.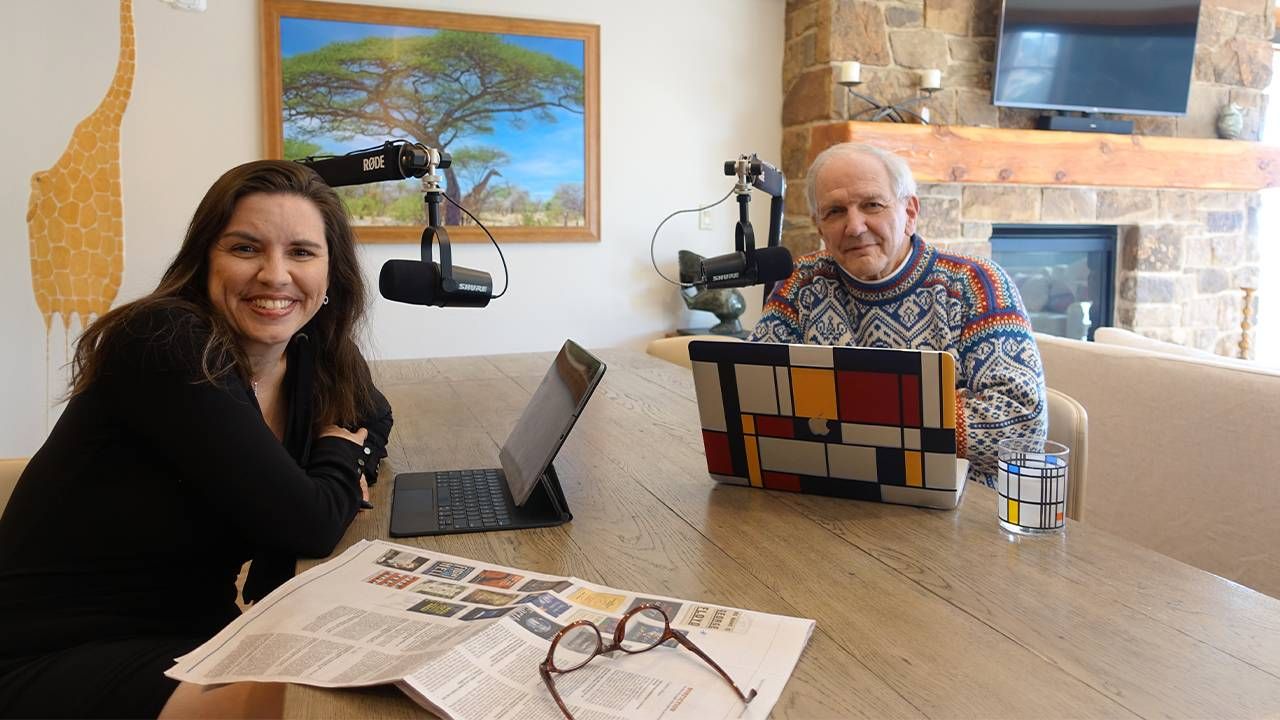 Charlie, 79, the retired ABC News "World News Tonight" and "Good Morning America" anchor, and Kate, 46, a former executive producer at Twin Cities PBS (where Next Avenue is based) currently pursuing a master's degree in library and informational sciences, bring their engaging father-daughter banter, and deep appreciation for books and authors, to "The Bookcase," a podcast produced by ABC Audio.
"We've learned there's no one way to make a podcast, and from our authors, we've learned there is no one way to write a book."
Launched in May 2022, with their first guest being no less than book maven Oprah Winfrey, the weekly podcast posts new episodes every Thursday. ("It's available where every free podcast is sold, as we like to say," quips Charlie.) To date, featured writers have included Delia Ephron, David Gergen, Sue Miller, Hernan Diaz, Julia Glass and Anna Quindlen.
The pair also likes to introduce lesser-known writers to their audience. Of Niall Williams, the Irish author of "This is Happiness," both Charlie and Kate offer nothing but praise: "It's a beautiful, beautiful book in terms of his ability to put together incredible sentences," Charlie says.
If you love reading, and listening to authors talk about writing, Charlie and Kate Gibson are right there with you in "The Bookcase."
This interview has been edited for length and clarity.
Julie Pfitzinger: Your idea to launch "The Bookcase" was born during the pandemic. Can you tell us a little bit more on how it grew from an idea into reality?
Charlie Gibson: It was really born out of a crazy idea that Kate had. She called and said, 'Dad, we have to get you off your rear end and out of retirement and we should do a podcast together on the subject of books.' I didn't know what a podcast was. I read a couple of books about it, but if someone had just said to me that it's radio on demand, I could have saved myself a lot of time. We went down several blind alleys with this. ABC decided they would sponsor it, which is very nice of them. They didn't know what they were getting into and we didn't know what we were doing.
Kate Gibson: I think that one of the things that really terrified us about talking to authors is that we'd get on the air with a lot of introverts, but that hasn't happened at all. Not only have authors been really nice to appear on the show, but they've also been so generous in talking about their processes and their inspiration. We've learned there's no one way to make a podcast, and from our authors, we've learned there is no one way to write a book. John Irving starts with a last sentence, Sue Miller starts with a character. Everybody's got their own way of planting the seed in the ground.
What is your process for determining which books you are going to feature?
Charlie: We haven't really figured it out yet. We do have a one-house veto, which means one of us will read a book and if we like it, we'll say to the other, read it. And if the other one says no to it for the podcast, that's it.
Kate: We try to stay away from politics. We want everyone to feel they have a home listening to the show. We don't want to alienate anybody. And there are some authors we love mutually. For example, if John Irving has something coming up, chances are we're going to be hunting down his publicist. Same with Stephen King.
Charlie: We just finished John Irving's last big novel ("The Last Chairlift," being published in October) and boy is it big. 912 pages.
Kate: That really felt like a marathon read. We kept calling each other — 'Where are you? Where are you?'
Charlie: I would read and read and the bookmark wouldn't move.
Kate: I've been driving my father crazy. When we first started (the podcast), I was calling every publisher in the world and saying, 'send me everything you have.' We just had this wall of books — we were reading everything we could get. But I don't want to crud on that methodology either; that's how we found Sidik Fofana (his first book "Stories from the Tenants Downstairs" was featured on "The Bookcase") who is very much a diamond in the rough.
Once you've decided on a book, do you talk much about it before recording the podcast?
Kate: I think it depends on the book. For example, with Sidik, we were both so moved by the book that we didn't talk a lot about it to each other beforehand. We wanted the other person to discover it. We said to each other, 'this is a story written by a public-school teacher that really moved me — tell me what you think.'
Charlie: We talk a number of times per day about what we're reading and our reactions to it. Right now, there's a biography — that I haven't convinced Kate to read yet — about Robert E. Lee. How do you write about a traitor?
On the format of "The Bookcase"
Charlie: We are pairing each of the author [conversations] with an independent bookstore. We want to give them a plug, talk about how they operate and talk about which regional writers they are promoting. [Featured independent bookstores have included Women and Children First in Chicago and Kepler's Books in Menlo Park, California.]
Kate: We want to do some concept shows. One of the topics we're interested in is book challenges, which is so topical in this country. We're reading "Attack of the Black Rectangles" by Amy Sarig King, which is an important way to get into book censorship.
What do you think sets "The Bookcase" apart from other podcasts about books and reading?
Charlie: All of them are lousy. They aren't worth listening to. (laughs) We're having a good time. It's not a job for us — it's enjoyable. The thing I worry about a little bit is we're not in the typical demographic for podcasts; podcasts are normally aimed at people from about 18 to 35.
Kate: While those listeners are more than welcome ...
"I don't know how many hundreds of times I've read 'Goodnight Moon' and 'Alexander and the Terrible, Horrible, No Good, Very Bad Day' and 'Babar.'"
I listen to a lot of book podcasts, and when it comes to book podcasts, I think more is more. The more the merrier. People who don't learn about history are doomed to repeat it. If you're not joining active or difficult conversations on literature, you're missing out on important perspectives. I think all the reading shows out there have the same goal: to get people to read more. Read more, people. Please. Thank you.
Was reading an important part of your family's life?
Charlie: Absolutely. There was a time, when we were living in Washington, D.C., that Kate's mother worked in Baltimore. She would leave very early for the long commute. Kate and her sister would climb into bed with me. I was not doing "Good Morning America" then and getting up at stupid hours — I was a schlumpy reporter for ABC. There was the reading before you went off to school business, then there was the reading before you went off to bed. You were allowed three books. I don't know how many hundreds of times I've read "Good Night, Moon," and "Alexander and the Terrible, Horrible No Good Very Bad Day," and "Babar."
Kate: We loved taking trips to bookstores. It was the one place you didn't have to have an argument with my dad to take out his wallet. This was foreign in our house. My parents didn't spoil us. The only place my dad said, 'yeah, whatever you want,' within reason, was a bookstore.
Charlie: We'd take two weeks at the beach every summer. Before we went on vacation, we'd go to Crown Books in Washington and everyone could pick four or five books.
Kate: It's amazing to watch my parents read with my kids. There are certain books that we set aside for them. My mom wanted to read "The Cricket in Times Square" and my father just finished reading "Charlotte's Web" with my daughter. When we got to the end where Charlotte dies, he made it through just fine, but meanwhile I was sobbing. That book means something different as you get older.
'Rapid Fire' Questions
On every podcast, Charlie and Kate ask the author a series of "rapid fire" questions. Here are two questions I asked them:
Are there any books you've read more than once?
Kate: Lots and lots. "A Prayer for Owen Meany" (by John Irving). I've read that every other year or so. I like to re-read books. Now that I do what I do, I'm not sure that's a luxury I'm going to have any more, but I hope so.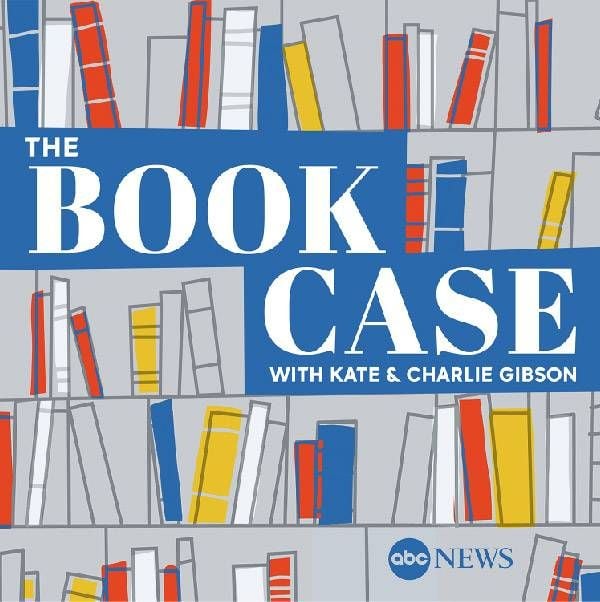 Charlie: "The Catcher in the Rye" (by J.D. Salinger). When I was young, I'd read that every couple of years. I read "Franny and Zooey" (also by Salinger) a number of times. I've read "The Book Thief" (by Markus Zusak) several times because I have sort of a personal relationship with it — it was a book that we really discovered on "Good Morning America." It's an extraordinary book. I've read a number of Pat Conroy's books ("The Great Santini," "The Water is Wide") multiple times because I think he had such an incredible way with a sentence. He was a gentle man. We miss him.
What is one book you'll never forget?
Charlie: Tom Wolfe's "The Right Stuff." I think about that book a lot. As you know, it's a book about astronauts — when one of them would "flame out," or die, the others would say, 'Well, he didn't have the right stuff.' But almost every profession is pyramidical in structure. As you rise up, people fall by the wayside, but sometimes those who are rising to the top think, well, they just didn't have it. I think that's such an unfortunate attitude, but it's the attitude that exists in so many people. It's a book that sets out a principle that's very interesting, I think, in the way that people advance in their careers.
Kate: I'll never forget reading "Deacon King Kong" (by James McBride). When we were talking about doing this podcast, my father said 'let's read this book and see how we'd have a discussion about it.' It was sort of a fabulous discussion, and it was when we realized we'd be able to do this podcast.
For me, books are a window into the biography of my life. I know it sounds pretentious and I don't mean it to. During the pandemic, I thought 'I've never read "Infinite Jest" (by David Foster Wallace)' so I read it. That will always be my pandemic book. It was so long and so complicated and that's how I felt about the pandemic.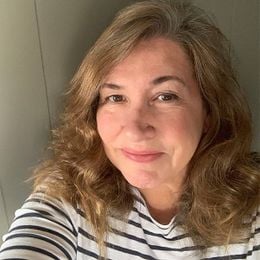 Julie Pfitzinger
is the managing editor for Next Avenue and senior editor for lifestyle coverage. Her journalism career has included feature writing for the Star-Tribune, as well as several local parenting and lifestyle publications, all in the Twin Cities area. Julie also served as managing editor for nine local community lifestyle magazines. She joined Next Avenue in October 2017. Reach her by email at [email protected].
Read More