Joan Baez on Growing Older and a Final Album
The legendary musician and activist discusses her last tour and slowing down
For fans of Joan Baez, the news from the accomplished artist of her career coming to a close may cause heartbreak, especially in these times of rising political activism. Baez's more than six-decade career spanned handfuls of social movements, from civil rights of all kinds and environmental justice to anti-war protests — all of which she engaged with deeply, through performance, songwriting and action.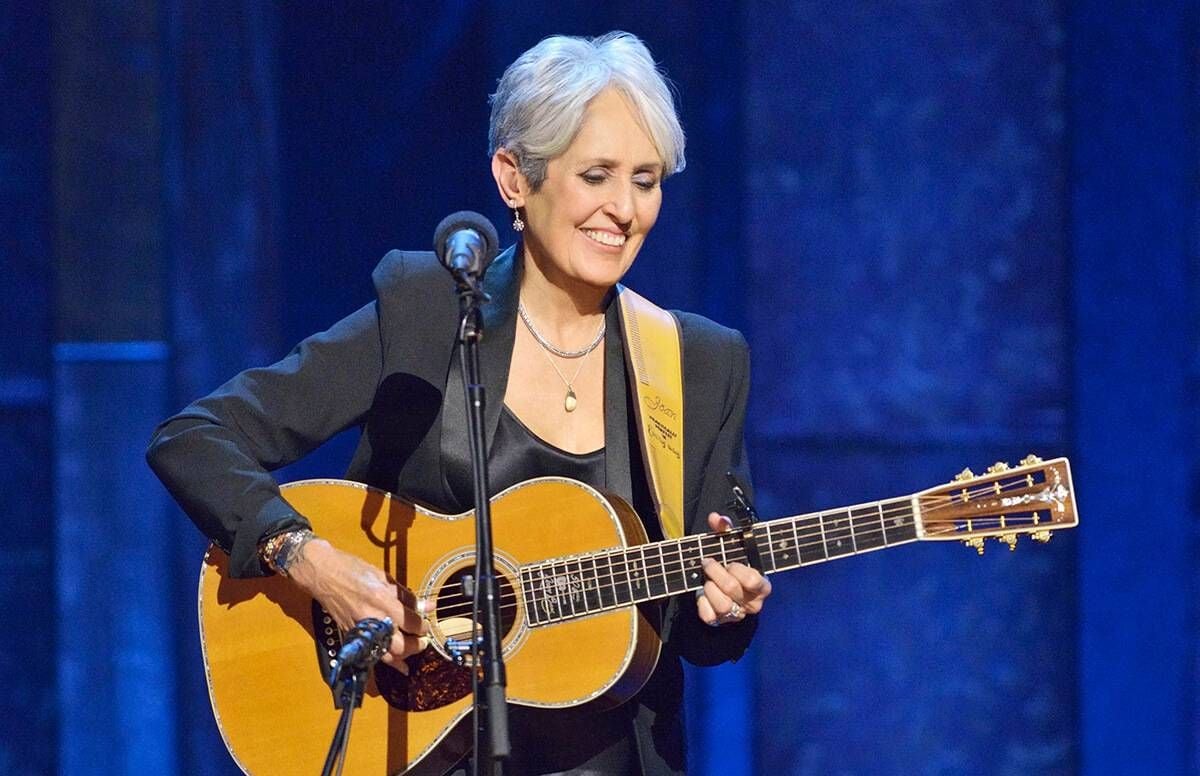 Baez, a folk musician who came up during the American roots revival of the '60s, has more than 30 albums to her name. To say her music and presence has had impact to her generation and ones that followed would be an understatement.
Comfort may come knowing that Baez seems in great spirits, choosing to taper off while her voice sounds mostly how she'd like it to sound. This news comes along with other aging musicians announcing final runs: Paul Simon is embarking on one last tour, and Elton John and Aretha Franklin, among others, have declared the same.
Baez's decision is discussed in more detail in a touching feature in The New York Times by Alan Light, who spent time with the musician in the Woodside, Calif., home she's occupied for 50 years. The two dove into Baez's ultimate album and what the 77-year-old's life looks like now. "It's a big decision, but it feels so right," she says in the profile.
The New Joan Baez Album: Not Her Last Word
The allotted final project, Whistle Down the Wind, is Baez's first record since 2008's Day After Tomorrow. Whistle Down the Wind is a collection of interpretations of songs by Tom Waits, Mary Chapin Carpenter, Josh Ritter and others. Baez told The Times it's partially in response to the present moment, politically and otherwise — an example being her cover of Zoe Mulford's "The President Sang Amazing Grace" about the 2015 mass shooting in Charleston, S.C. An eight-month-long world tour will accompany the release; her dates for U.S. venues will be in the fall.
Baez says the record is not a "final statement" by any means. "What was more conscious was trying to make an album that was in some musical way trying to make some beauty in the face of — well, of evil, really. But not blatant or I couldn't do it. Two songs I had to let go were too topical, and I wanted this to have more of a lasting feeling," she says in the profile.
Embracing Change
Reviews of the album, while positive, point out the singer's changed voice, and this observation isn't pure speculation. According to Light's story, vocal changes played a large role in Baez's choice to slow down.
"I asked my vocal coach many years ago when it would be time to stop, and he said, 'Your voice will tell you,'" Baez says in The Times piece. "And it has — it's a muscle, and you have to work harder and harder to make it work."
She told Light she's had to get used to her voice's capabilities and confines.
"I've gotten to like where I am — partly," she says. "This is what I got. I don't have any more than this, so what am I going to do with it? And that was a big step. It quit all the nostalgic [expletive] about what I wanted to sound like, and I was willing to give up the high notes because they weren't working anyway."
An Activist's Advice
Though Baez no longer takes a front, public seat in current-day activism, she keeps her finger on the pulse and has a unique perspective to share. She's impressed by the women's marches and subsequent action, but cautions up-and-coming activists against idealizing movements of decades past or events like Woodstock Festival, where she really made her mark.
"You have to remember the 10 years in which I came to the surface were packed with talent, cause, everything," she says in The New York Times. "It was like an explosion, or an implosion, but everybody had a way to speak and say what they wanted to say. Now people are waiting for 'it' — meaning a movement, the movement. There are movements right now, and maybe that's the way it should be. Maybe it shouldn't all be under one person and one big banner."
Ultimately, Baez knows her legacy was in many ways a foundation for others doing similar work.
"When I go onstage, I don't make history, I am history," she wrote in an email to Light.
Life Beyond Music
The Times profile also gave curious and admiring fans more of a glimpse into what the musician is up to in her everyday life.
Like some Next Avenue readers, Baez is taking on aging by embarking on a decluttering project — getting rid of stuff, parring down to necessities. Light wrote that she's proud to have just three shirts in her closet.
Baez has also explored a talent and passion for painting over the last decade, including a solo exhibition in Mill Valley, Calif. Her home plus a backyard studio are filled with paintings and portraits of family members and public figures like singer/songwriter Richard Thompson and Muhammad Ali.
On aging, Baez eloquently and thoughtfully shares a thought anyone can relate to in a personal way: "Like most of my fellow musicians who are 'retiring,' I do not feel my bizarre age. But part of going off the road is learning to respect the years I spent on it."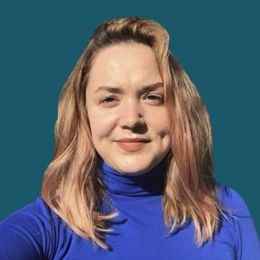 Grace Birnstengel
was an editor, reporter and writer for Next Avenue. She focused on in-depth storytelling and the intersections of identity and aging.
Read More