John Stamos Gets Real About His Personal and Professional Lives
The popular TV actor explains how his memoir 'If You Would Have Told Me' came to be and shares how writing helped him examine some intense experiences
John Stamos has been a familiar face on TV screens since the 80s. Shows like "General Hospital," "ER," and, of course, "Full House" are among the series that cemented his fame, whether displaying his comedic timing or showcasing his dramatic abilities. He's also made other dreams come true, like using his lifelong musical skills to play drums with The Beach Boys.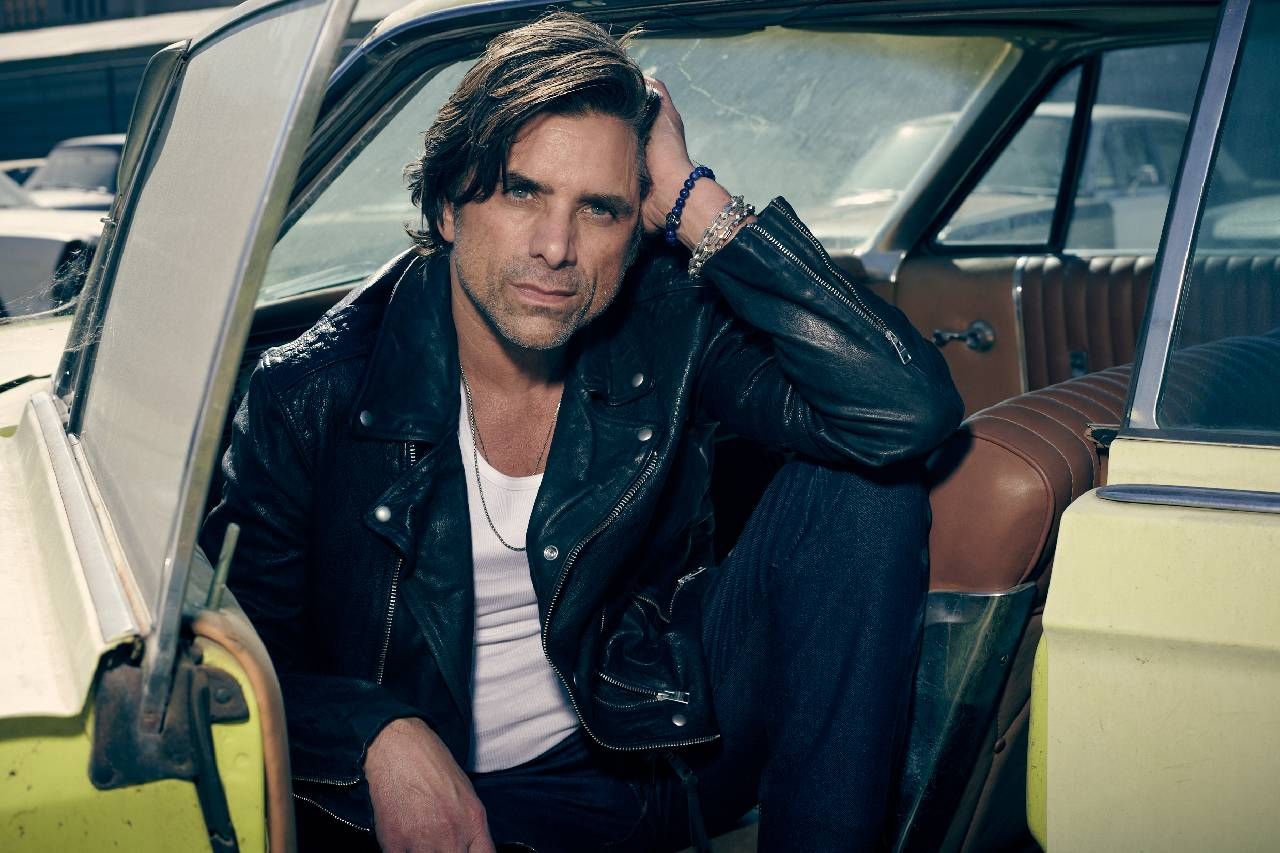 "I first thought, 'If I'm gonna do this, I'm going to write a hero story, and then thought, no, I have to be honest. So, it went from being a hero story to a human story."
In his new memoir, "If You Would Have Told Me," Stamos seamlessly weaves his personal endeavors, challenges and triumphs together, taking the reader on a tour of a lengthy — and still evolving — Hollywood career.
He grew up in Cypress, California, in a supportive family — copies of original notes from his mother throughout his life grace the memoir's pages, highlighting the bond — with Disneyland as the backdrop.
Living in the shadow of the iconic theme park, Stamos fell in love with its image. He found early mentors in some of the park's marionette makers and puppeteers. The kindness that flowed at home merged with his love of Disney, giving Stamos a trait of innocence that he still exudes, even after a life filled with colossal peaks and valleys.
Advocacy Leads to Collaboration
John Stamos wasn't always sold on the idea of writing a memoir. The actor and musician was concerned it could seem a little "braggy."
After five minutes of conversation with him, it's clear that gloating is not a go-to for Stamos. He seems as interested in the stories of others as he is in sharing his own.
In 2022, the Los Angeles Times published the memorial speech he delivered at the funeral of his dear friend Bob Saget, his co-star on "Full House".
The emotional tribute was all heart as he mourned his chosen brother, reflecting on Saget's signature bawdy humor as well as his role as a giving human. Subsequently, phone calls of encouragement began for Stamos to write more. 
"My friends were writing books around me. (Actor) Josh Peck wrote one, and Bob (Saget) had written one," Stamos tells Next Avenue about starting the process. "I wasn't sure where to start. I'm good at scripts, and I like to write. I first thought, 'If I'm gonna do this, I'm going to write a hero story, and then thought, no, I have to be honest. So, it went from being a hero story to a human story."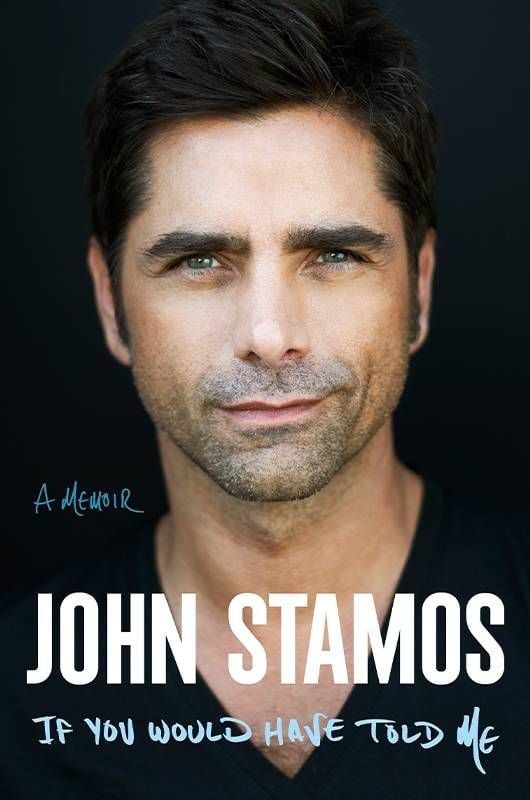 Finding a box of his mom's stuff, which contained materials related to "everything I've ever done," was another inspiration. He says, "Looking through that and where I was at in my life — Bob being dead, me becoming a father — I knew I was ready to try."
Stamos found what he calls "the perfect collaborator" in Daphne Young, a writer he met through their work as advocates for abused children. "From the first speech she worked on with me, prior to the book, I was like, 'Who is this woman?' She understood me better than anyone has.'" Stamos says that when it was time to do the book, there was no other choice. It also wasn't an option for her to have the standard ghostwriter status.
"I made sure the book is John Stamos with Daphne Young because I discovered my story as I wrote it, and she was there for all of it," he explains. "It was her idea to start the book talking about my DUI — the lowest point in my life." 
Life Lessons, Trauma and Unpacking the Details
Getting the DUI — which Stamos details in the book — was one of his most significant learning moments. Unsurprisingly, it took getting sober to truly understand his relationship with drinking.
"That's a big part of getting sober," he says, "admitting that you have a problem. I got tired of lying, and it hit me that if I don't straighten up now, I probably won't be long for this world. I didn't want to kill myself, but I didn't care if I died — and that was almost worse. More than that, I could have killed somebody. That was the impetus. I went to rehab saying, 'I'm gonna give this my all.'"
"I made sure the book is John Stamos with Daphne Young because I discovered my story as I wrote it, and she was there for all of it."
Stamos continues, "When I came out, there were great things on the other side. My wife Caitlin came along about a year later, and I had 'Fuller House' waiting. I had a lot of good things around me to help."
In one of the heaviest moments in the book, Stamos recalls a period "when I was little" when a babysitter — then 18 or 19 years old — touched him in inappropriate ways that caused him to freeze, which is a common, defensive response to trauma.
"I took all of the weird and uncomfortable feelings and packed them away, like so many people do," he says.
When asked if he thinks those incidents subconsciously inspired him to do the decades-long work in child advocacy, Stamos says it's possible.
"Maybe, yes, that's why I just love kids and want to help them. My (advocacy) work has really shown me so many horrible things going on. When I was doing that first speech with Daphne — for a lifetime achievement award for this type of work — thoughts about those incidents really started coming back." Again, he packed it away; he felt like the awards night was not about him and didn't want to detract from the evening's events.
Like the game of whack-a-mole that trauma is, it became harder to keep hidden. He spoke with his publisher and Daphne before deciding to share it in the book. He understood that talking about it would not only help him begin to work through the experience but also that it could help other people.
"If you look at the stats, this happens to so many people, and in many cases, men don't talk about it — because they don't, the stats are probably higher than we know," he says. "I wanted to show how vulnerable everyone is. It was just time to talk about it."
Navigating Hollywood and Assembling a Crew of Mentors
Reading how Stamos' career unfolded reveals the complexities of the business, whether it's the excitement of getting a role, the despair of losing one or the sheer awkwardness of being on a new set or reading for a part. He explains that there's a constant selling of yourself to prove your relevance, which can come with a serious price.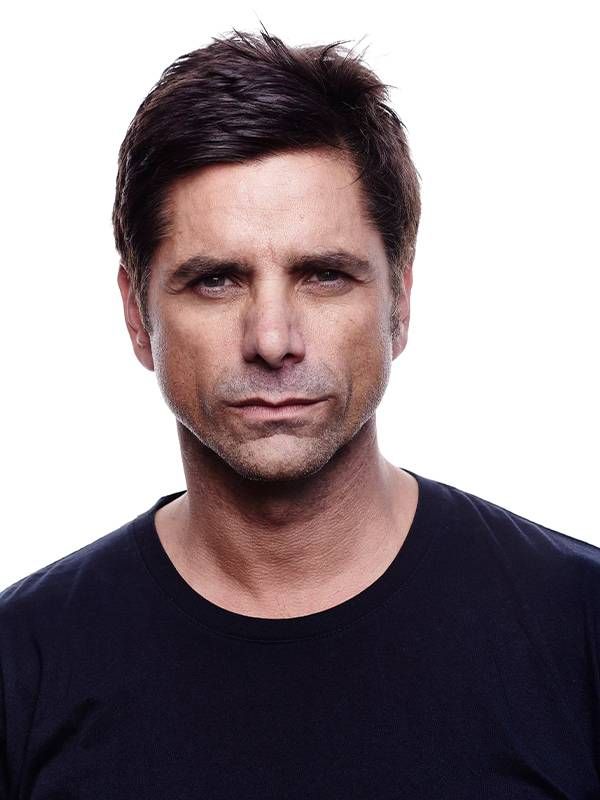 Stamos is a lifetime lover of the business, but he's not made it this long by wearing a pair of rose-colored glasses. He noticed — and experienced — people being treated in deplorable ways. He mentions some of those things in the book, from seeing Black performers experiencing segregation on a TV set to actors like Todd Bridges and Corey Feldman publicly sharing allegations of sexual abuse by industry professionals.
He maintains that through it all, he focused on treating people as he was raised. "My father owned a restaurant and treated everyone the same — from the busboy to the best customer," Stamos says.
He says he attributes his career longevity partly to treating people how he was taught, with mutual respect. "I really care about people. I watched how my parents treated the people in their lives and always wanted to be like that."
Stamos talks about the special brotherly bonds he formed with "Full House" co-stars Bob Saget and Dave Coulier and familial ties with the whole cast, which wasn't an instant occurrence. There were ups and downs, typical of an ensemble cast, but it evolved organically into a tight union.
Readers also learn about the crew of seasoned Hollywood entertainers who became Stamos' mentors over the years. We're talking legends like Don Rickles, Jack Klugman and Garry Marshall. "I feel like they saw something in me," Stamos says, "an innocence and desire to learn. They were everything. And now that I'm older, it's flipped — I have five kids I'm mentoring that call me and ask how to deal with things or how they should do something."
Actor, Husband, Dad
Stamos hopes that the book is filled with plenty of relatable circumstances because no matter where we are in life, shared experiences include universal feelings. "Anyone can get cheated on, have to find their way to sobriety. I talk about how I did or didn't get through it," he says.
The multi-talented performer is currently existing in a pretty sweet spot in his marriage to Caitlin McHugh. In "If You Would Have Told Me," he tells their love story — which has all the trappings of a Hollywood movie — and how it evolved to their current status. The couple is also busy parenting their five-year-old son, Billy.
Regarding dream career projects, Stamos says, "I'm waiting for my 'Breaking Bad,' and I think it will come."