The 3 Big Labor Market Trends for Job Hunters
Job-search advice coming out of the annual Indeed.com conference
I recently attended the annual Indeed.com conference in Austin, Texas — The Human Side of Hiring — to learn the latest labor market data and trends from the world's leading job-search engine. My key takeaway for job hunters? It's a prime time to be looking for work, and the electronic tools to find jobs are better than ever.
Indeed's economists and analysts enjoy access to a goldmine of data — over 90 million resumés, 20 million job postings and 450 million salary data points. To my mind, that information, combined with insights from the U.S. Bureau of Labor Statistics, provides the most accurate picture possible of what's happening in the job market and what to expect in the future.
How Job Hunters Can Leverage 3 Labor Market Trends
Here are the three big labor market trends I heard at the Indeed.com conference, plus tips on how to leverage them to find a job:
1. Health care occupations continue to experience fiery growth. As I've noted in earlier posts, health care jobs are hotter than ever. As the population ages, the demand for health care workers, such as home health care aides, physical therapists and occupational therapists continues to grow.
My tips: There are two ways to tap into the health care market without investing a lot in training: First, look for ways to transfer your skills into a health care or elder care setting. For example, assisted living facilities need receptionists, program directors, bookkeepers and maintenance workers. If you prefer to be outdoors, you might want to take advantage of the projected growth in demand for ambulance drivers.
Second, consider taking a short-term certificate program through your local community college to get quickly certified as an allied health professional such as a phlebotomist, physical therapy aide or pharmacy technician.
2. Information technology (IT) jobs continue to be exceedingly difficult to fill. Like the two Indeed conferences I attended before, the employers I spoke with this time lamented their challenges finding and keeping qualified tech people. That's no surprise. Seven of Indeed's Top 10 Jobs of 2017 are in computer science.
My tip: If you'd like to transition into IT, but don't want to invest the time or money in a computer science degree, consider a short-term coding boot camp instead. In an Indeed survey of over 1,000 HR managers and technical recruiters, a whopping 72 percent said they consider bootcamp grads to be just as prepared, and just as likely to perform at a high level, as computer science grads. Just be aware that bootcamps are not regulated or accredited, so use a resource like Coursereport.com to vet your options before plunking down any money.
One caveat: Tuition isn't cheap ($5,000 to $21,000, with an average of $11,500) and the training can be rigorous. But the payoff can be substantial.
3. More people are searching for flexible work. According to Indeed's report, Targeting Today's Job Seeker, searches for flexible work in the U.S. soared by 58 percent between the end of 2014 and the end of 2016.
Many boomers who want to work past the traditional age of 65 are especially interested in flexible hours and working from home. As of late 2015, 24 percent of employed 55- to 75-year-olds were in alternative work arrangements.
My tip: Search specifically for flexible jobs at aggregator sites. For instance, check out the "Job Type" advanced-search filters on Indeed to look for contract, temporary and part-time positions.
One Cool Tool
Finally, I wanted to mention a cool Indeed tool for job hunting: Company Reviews. Indeed.com has over 15 million of them, more than any other site. So whether you want to compile a list of potential job targets, research salaries or prep for a job interview, the Company Reviews are a great place to start. You can also post questions about a company's job interview process and other queries in its Q+A section.
Here's an example: If you're interested in working at Costco, you can research its annual salaries (approximately $20,295 for Meat Wrapper; $124,057 for Database Administrator) learn about the company's generous benefit offerings (even for part-timers) and discover why the chain earns high marks for work-life culture.
My tip: To access the reviews and salary data, simply perform a job search (you can link to reviews from the company page) or go directly to the Best Places to Work page and search from there.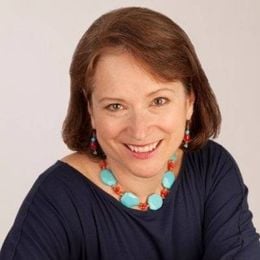 Nancy Collamer
, M.S., is a semi-retirement coach, speaker and author of Second-Act Careers: 50+ Ways to Profit From Your Passions During Semi-Retirement. You can now download her free workbook called 25 Ways to Help You Identify Your Ideal Second Act on her website at MyLifestyleCareer.com (and you'll also receive her free bi-monthly newsletter).
Read More