Living an Active Environmental Lifestyle in Retirement
Volunteers are putting some of their hobbies to good use by restoring habitats, counting birds and even fighting fires
After he retired from teaching in public high schools on Chicago's South Side in 2002, Jim O'Connor, 77, discovered a new calling, as a volunteer for ecological restoration projects.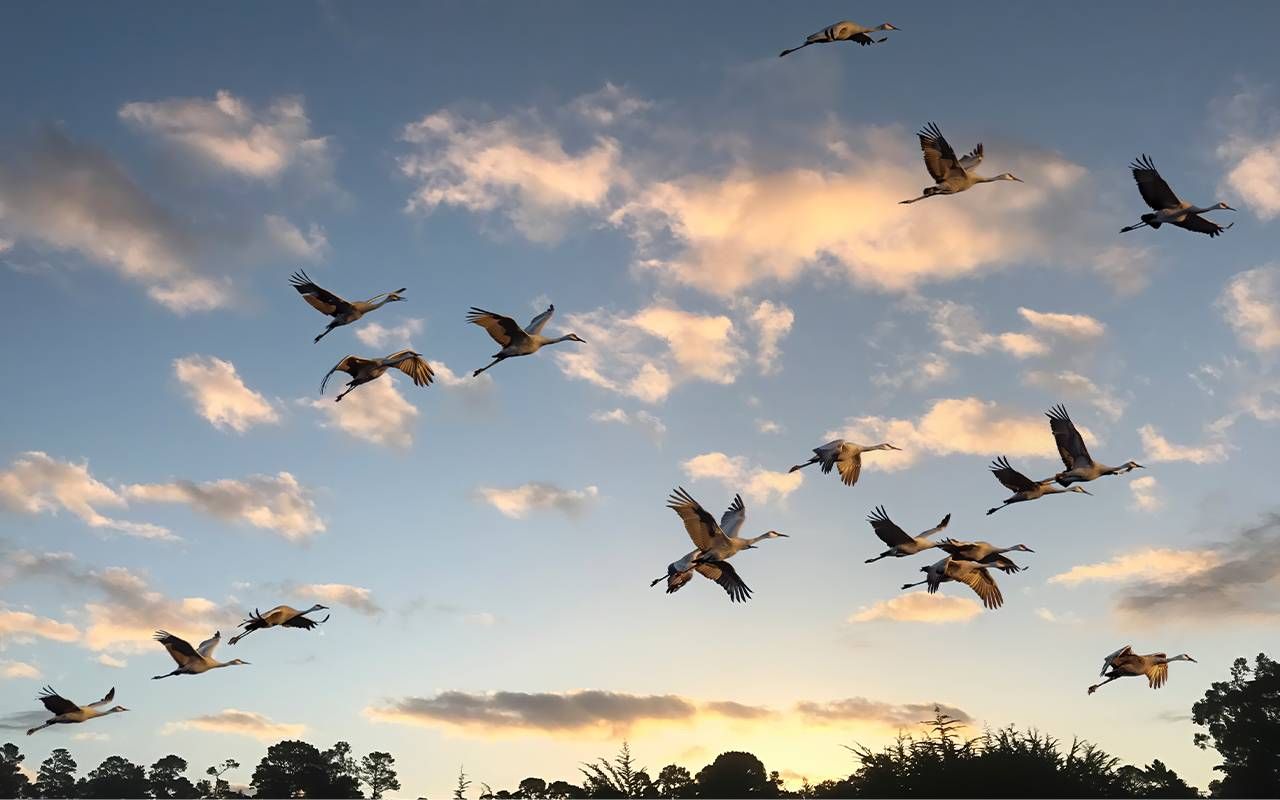 "I started volunteering when I was teaching in the late 1980's," O'Connor says. "After retirement I obtained an [herbicide] applicator's license from the state to apply herbicide on public lands and went through prescribed burn training with the Department of the Interior before becoming a wildlands firefighter and a certified prescribed burn manager in the State of Illinois."
Our local forest preserve volunteer coordinator estimates that 40% to 50% of the volunteers are retired.
The number of retirees involved in volunteering for environmental action is heartening. In my conservation community and county, many retirees become devoted volunteers who do everything from counting birds to ridding their neighborhood of invasive plants. They take a more active role in living a "greener" lifestyle and battling climate change on a hyperlocal level.
When I do volunteer environmental work — something I've been engaged in for more than two decades — it's rare that the core of our group isn't mostly composed of retirees. Our local forest preserve volunteer coordinator estimates that 40% to 50% of the volunteers are retired. Their "dirty" little secret? Working up a sweat greening my community feels good any time of the year. It's also a direct and personal way to practice environmental values.
Although nationwide figures are hard to come by, thousands of retirees contribute their time to environmental action. More than 1,200 AmeriCorps Seniors volunteers "carried out activities to improve, maintain, and protect the environment," for example.
"There are times I absolutely love it," O'Connor says of his near-daily environmental work. "And there are times I just want to chill, but I'll do it as long as I'm physically able."
Volunteering to "Green"
As O'Connor finishes his sentence, almost as if on cue, a flock of once-endangered migrating sandhill cranes start trumpeting overhead, one of the many rites of spring in the chilly Midwest. "Nature always rewards you," he remarks about being outside working in all sorts of weather.
Volunteering to "green" where you live and reduce your carbon footprint is a healthy way to stay active in retirement while contributing to your community and battle climate change.
Doubtless, reducing your waste, driving less, buying an electric car, installing solar panels and maintaining a garden are good first steps (more below), but you can do more with deeper environmental engagement.
You can also relocate to an environmental retirement community, but you can do a lot of "greening" without moving. Battling climate change on a hyperlocal level can be a satisfying activity you can do for the rest of your life.
Do you want to plant trees, count birds or start a community garden? Focus on your passion and choose something you're physically able to do.
Engaging in environmental volunteerism has myriad benefits, according to a Cornell University study. It's good for mind, body and soul. More importantly, retiree volunteer corps enable communities to expand valuable services. As more retirees seek greener lifestyles, there is even more potential to carve out an environmentally friendlier retirement.
"Engagement of community volunteers has been identified as one of the most important solutions to environmental problems," notes an academic study in The Gerontologist, a journal of The Gerontological Society of America. "Volunteer engagement is critical to such activities as environmental restoration, protection of endangered species, collection of scientific environmental data, monitoring water quality and maintenance of protected natural areas."
The Rewards of Volunteering
Picking an environmental project to engage in can be daunting, though. There are hundreds of local and national environmental groups, each with slightly different missions. A good starting point is to contact any local chapter of an environmental organization such as The Sierra Club or check out the Environmental Alliance for Senior Involvement.
Pick a specific task you want to do. Do you want to plant trees, pull invasive weeds, count birds or start a community garden? Focus on your passion and choose something you're physically able to do.
"It's rewarding to see things improve," O'Connor adds. "Just in my backyard (a prairiescape he has lovingly restored), I can see dragonflies, damselflies and hummingbirds. I feel like I'm giving back in my own little way."
Creating a Green Retirement:
What You Can Do Now
Other than living in an eco-retirement community, there are plenty of lifestyle changes you can make without having to move. Here are five major things you can do to cut your carbon footprint:
Drive less, bike/walk more. Walk or bike to do errands or take public transportation. If moving, live in a place that provides safe walking and biking to amenities. Ask your local municipality to build more multi-use, ADA-compliant paths that connect communities.
Save on home energy. If you can install solar panels and convert heating, ventilation, air conditioning and appliances to electric, you can save thousands of dollars while reducing your carbon footprint, especially in Sunbelt locales. Thanks to the Inflation Reduction Act signed by President Biden last year, there are a host of tax credits for energy-saving home improvements. Tax breaks can cover a range of items from insulation to heat pumps. At the very least, do an energy audit to see where you can cut energy consumption in your home.
Buy food locally or grow your own. One of the biggest contributors to global warming is the mammoth carbon footprint of industrial agriculture, which mostly runs on fossil fuels and creates massive amounts of methane (from animals' landfills and manure) and carbon dioxide. You can make a difference by supporting local farmers' markets and growing your own in a backyard or community garden.
Recycle, reuse, replenish. Downsizing or staying put? Recycle everything you can or find places that can re-use what you were going to dump in the garbage. Some 81% of household kitchen scraps goes into landfills, which creates greenhouse gases, according to the Environmental Protection Agency. You can replenish local gardens (for your backyard or community plots) by composting, a natural process that turns kitchen waste into rich soil.
Do natural landscaping. Plant native vegetation and trees that help pollinators, birds and beneficial insects. Trees, for example, store carbon, provide shade and absorb flood water. You can literally create a homegrown natural park in your yard.