Making Music, Writing Poetry and Painting in Scenic Door County
On this Wisconsin peninsula, classes in pottery, glassmaking and photography are abundant
Music men and women, take note: The prestigious Birch Creek Music Performance Center in Egg Harbor, Wisconsin — known for educational programs for young musicians —  also schedules immersive retreats for adults in piano, wind instruments and chamber music. "I always wanted to offer adult band camps," said Mona Christensen, executive director of the Center, which is in the Badger State's storied Door County.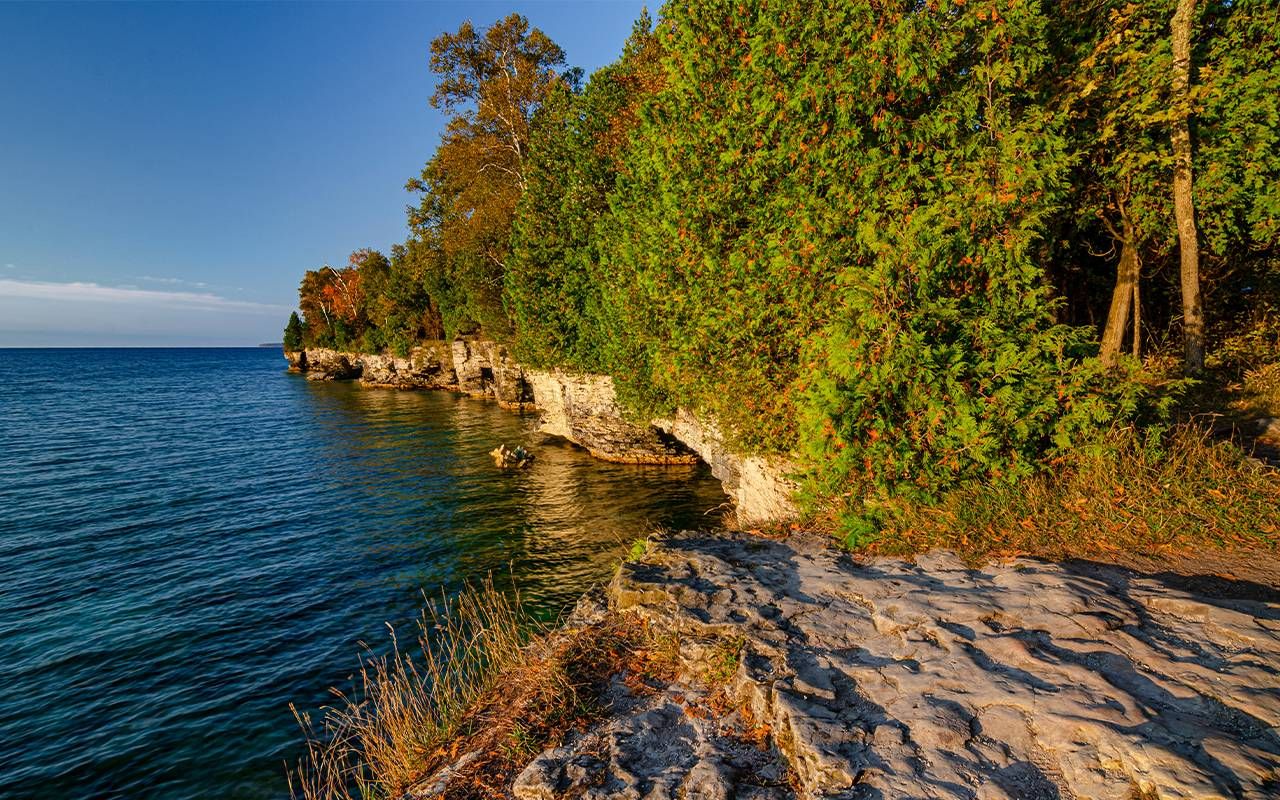 A 70-mile-long peninsula between Green Bay and Lake Michigan, Door County historically has enjoyed a reputation for attracting artists. In addition to charming towns, bucolic scenery and an expansive shoreline with 11 lighthouses, the county boasts about 100 art galleries and studios. Some 2.5 million tourists visit each year, many seeking instruction in writing, glass arts, painting, folk arts, pottery or fiber arts. 
"In 2017, we asked ourselves why our enrichment programs were only for kids, considering that Birch Creek has contacts with more than 80 professionals teaching music in higher education across the country," said Christensen, 64. The adult retreats draw school and community band directors, retired musicians and others eager to make beautiful music together for a few days and then present a free concert. 
"Our retreats give everyone the chance to nerd out on your instrument and grow as a musician."
According to Steve Sveum, 61, one of three co-directors of the wind ensemble retreat and a longtime faculty member at the Center, "The musicians are always ecstatic to be here. One of the trumpet players always tells us that starting from the last day of the previous retreat, he looks forward to the first day of the next one."  
Summing up, Christensen described Birch Creek as "a sequestered musical heaven in the middle of prairie on a 40-acre parcel of land" and noted, "Our retreats give everyone the chance to nerd out on your instrument and grow as a musician."
'Studying Craft Is Extremely Valuable'
Individuals familiar with a different sort of keyboard tune up at Write On, Door County in Fish Creek. Serving writers of all ages and experience levels, the organization offers one-day workshops, multi-session classes, residencies, conferences, retreats and some online programs.
Marianne Fons, 74, first learned about Write On a decade ago, when she attended the organization's annual literary festival on Washington Island, a five-mile ferry ride from the northern tip of Door County's peninsula. "Write On has a knack for attracting top-notch instructors," said Fons, a novelist who lives in Winterset, Iowa.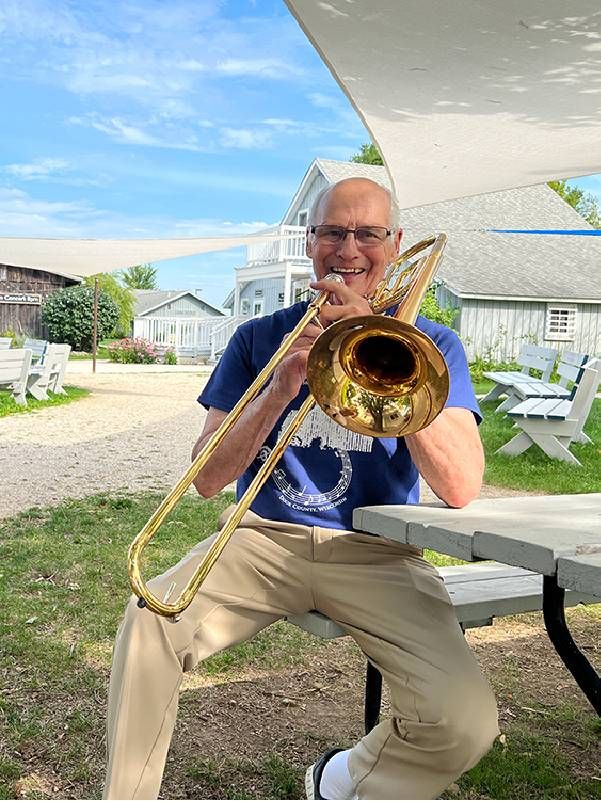 "I took a week-long fiction master class taught by Lan Samantha Chang, the director of the Iowa Writers' Workshop, and I've taken classes led by Rebecca Makkai and Jane Hamilton," Fons continued. "Studying craft is extremely valuable, and it's important for writers to hang out with other writers, make friends, pick up tips and swap pages." Today, Fons serves on the committee that helps plan the festival. 
Don Morgan, 63, a resident of Washington Island, is on that same committee. At Write On's festival in 2019, Morgan took part in a workshop where participants "wrote beyond" what they knew of Little Red Riding Hood's story. That same year, he read a short fiction piece on Open Mic night. "That was extremely powerful for me," he said. "Later, when someone told me they enjoyed hearing my work, I was on Cloud 9." 
Morgan came to the writing life from the corporate world. "When I retired in 2019 from a career in human resources in Texas, colleagues told me I needed to 'just go write.' Fifteen days later, I enrolled in a writing class at a community college," he said. More recently, Morgan attended a workshop on how to organize research. "Write On's main goal is to get people writing," he said, "and they provide many different ways to do that."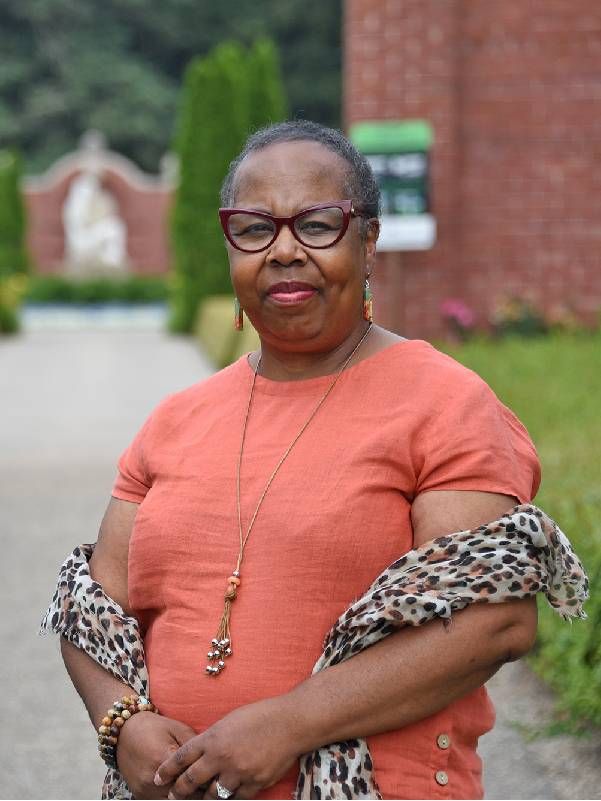 In July, Tina Jenkins Bell — fiction writer, playwright, freelance journalist and literary activist — taught "Collaborative and Hybrid Writing" at Write On with author and academic Janice Tuck Lively. "Hybrid writing is the sum of various genres or types of prose that tell a whole story," said Bell, 64. "Janice and I wanted to let people know that writing is not one size fits all. There are many ways to create."
Bell, a Chicago resident and co-founder of FLOW (For the Love of Writing), noted that the prompt for the class was a line from "The Hill We Climb" by Amanda Gorman. "The participants then collaborated, expressing their various personalities, to create one prose poem with one voice," she said. "For some, the workshop was cathartic. People tend to tell truths around a writing table, and when you collaborate, you build relationships based on trust and respect."
Beautiful Bowls, Painted Plates and Metalsmithing
A professional glass artist for more than 25 years, Deanne Clayton teaches classes in the pate de terre technique at her D.C. Studios in Fish Creek. "The technique, which uses crushed glass, is not very common, but it is user-friendly, with no furnace involved and no experience required," said Clayton, 54. Students craft colorful bowls or disks.
"What I always love about spending time in Door County is the great respect here for art." 
"Deanna makes everything so easy and comfortable," said Lizz Thomas, 66, a Door County resident. "My artistic tendencies are in music and theater, but I've taken her class three or four times. I always start with an idea, and though the bowl never turns out the way I wanted, I end up with a beautiful piece that I made myself." 
Demonstrations and classes in hot glass art are available in Fish Creek at Burnt Bluff Stone and Glass. Would-be potters, metal artists and jewelry makers head for Hands On Art Studio, also in Fish Creek, where anyone can take workshops or just walk in for "free-wheeling art experiences," said owner Karon Ohm. 
"Cy Turnbladh, my late husband, started this place in 1997 with six tables in his apartment next to his art gallery," said Ohm, 61. "He always did whatever he thought might be fun to do, and when he decided he liked holding arts classes better than being a potter, he bought an abandoned farm. Today, Hands On has 8,000 square feet of studio space, and about 25,000 people come through each year."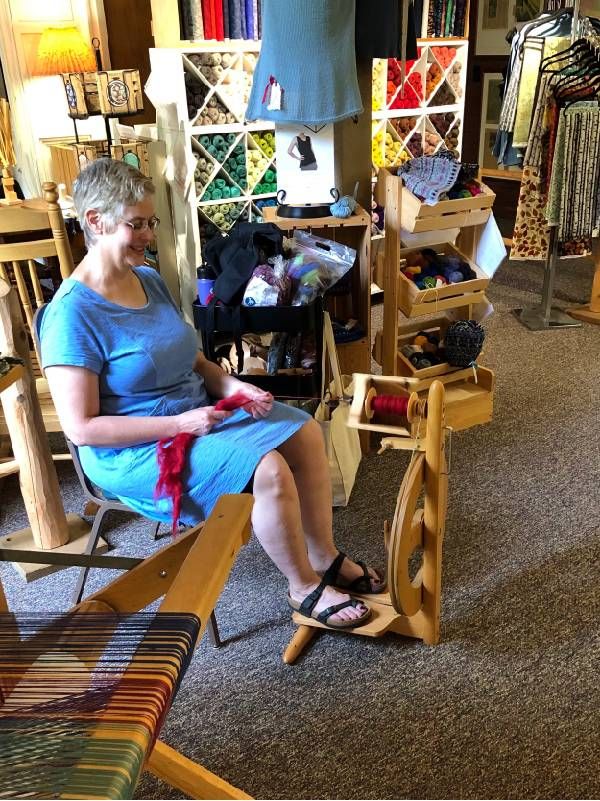 Many of the drop-in students paint ceramic plates or work with fused glass, Ohm said, and  throwing clay on a wheel is the most popular workshop. Students trying metal sculpture make garden art. Others sign up to make rings in the jewelry class. In winter, Hands On teaches people to hand-build soup bowls.
The Peninsula School of Art in Fish Creek, widely known for its annual Plein Air Festival, provides instruction in painting, drawing, photography and metalsmithing. The Clearing, in Ellison Bay, teaches everything from painting to paper marbling to blacksmithing. At the Sievers School of Fiber Arts on Washington Island, Shawn Simmons — a professor at the Milwaukee Institute of Art and Design — spent her summer seated at a small spinning wheel next to a loom at the school's entrance. 
"I demonstrated how they work, and encouraged visitors to make room for a new hobby, maybe weaving, spinning or making interesting clothing," said Simmons, 52. "What I always love about spending time in Door County is the great respect here for art." 
Patricia Corrigan
is a professional journalist, with decades of experience as a reporter and columnist at a metropolitan daily newspaper, and also a book author. She has written for Next Avenue since February 2015. Read more from Patricia at latetothehaight.blogspot.com.
Read More