Mary Pipher: The Cultural Anthropologist Navigating New Currents
This 2019 Influencer in Aging's book was dubbed 'the next boomer bible'
In 1994, Mary Pipher wrote Reviving Ophelia: Saving the Selves of Adolescent Girls, a groundbreaking, bestselling book examining the complicated lives of teenage girls. It was the result of her work as a clinical psychologist with this age group. And it led Pipher to receive the American Psychological Association's Presidential Citation. Earlier this year, Pipher and her daughter, Sara Pipher Gilliam, collaborated on a revised 25th anniversary edition.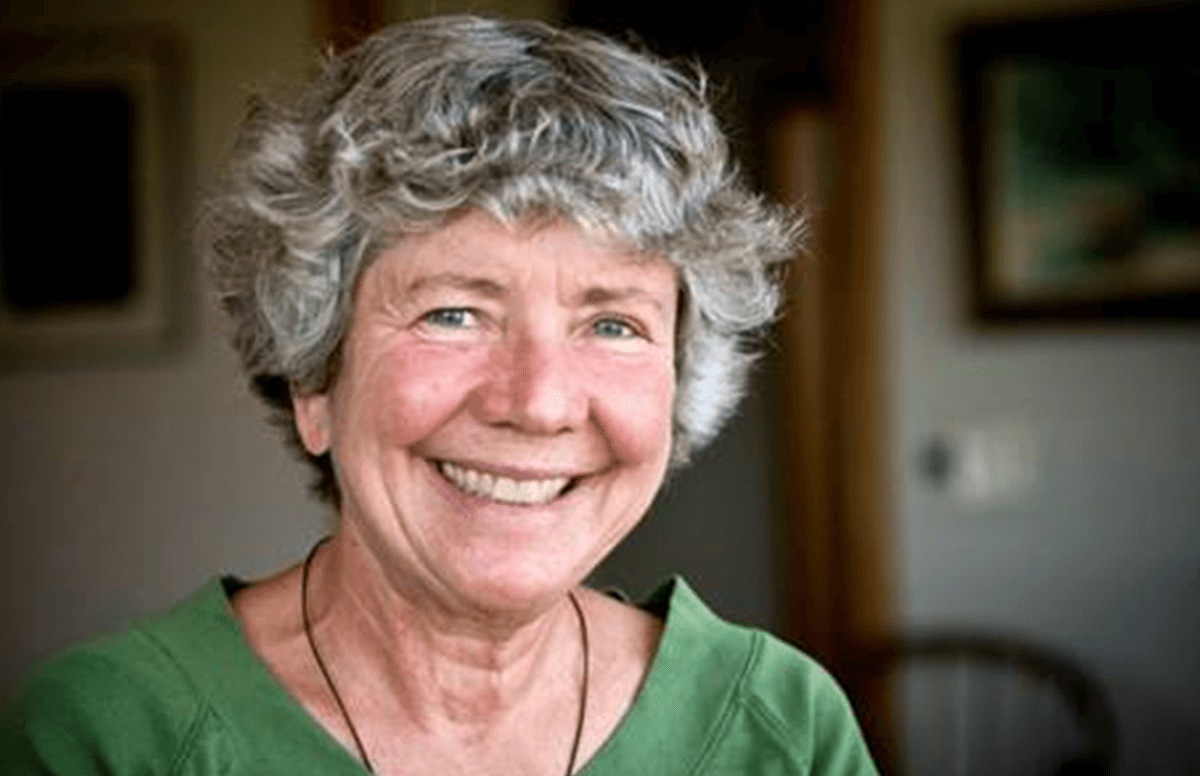 Pipher, 71, has written an equally compelling bestseller about an older group — Women Rowing North: Navigating Life's Currents and Flourishing as We Age. A cultural anthropologist, Pipher is the author of 10 books, including Seeking Peace and Writing to Change the World.
Next Avenue: Publisher's Weekly called Women Rowing North the 'next boomer bible.' Why do you believe the subject matter of your book is resonating so strongly with readers?
Mary Pipher: I think it was the right time for this book. As a cultural anthropologist and psychologist, I have spent years looking at how culture impacts our lives. And for an aging population of women, there are issues around how they feel about themselves based on what the culture expects.
"From women, I've heard that my book has validated their own stories — 'Your philosophy is my philosophy,' they say."
So many of us are not going to age as our parents did. There are many examples [about growing older] from the lives of my own parents that I still think of often, but on a practical, day-by-day-basis, our expectations for life are much different today.
I'm also really embedded in this community; many of my friends are over fifty.
In the introduction, you write that women 'are much more complicated, intense and fascinating than most of America's stories suggest.' Since the release of the book, how has the feedback you've received from readers borne this out?
One of the things that has surprised me is that I've received a lot of mail from men who have read the book and appreciated it. From women, I've heard that my book has validated their own stories — 'Your philosophy is my philosophy,' they say.
I've also heard from others who have been feeling dispirited, but now are encouraged. One woman sent me a touching email that said, 'This [book] is going to help bring me back to life. I'm going to retire, and this will help me.' Many women feel close to me and want to tell me how much the book meant to them. I've had some write to say they'd like to be my friend, which is nice.
As you point out, resilience is a powerful tool as we get older. But some people are inherently more resilient than others. If people don't perceive themselves as being resilient, how can they better develop that mindset?
In my work as a therapist, I often talked to people about what they could do to help themselves if they hit a rough spot. One thing that's important is to hit a pause button. Just be with that experience for a while. For me, I fail a lot because I try a lot of new things. I always ask myself about what I learned; there is a way to reframe any experience to make it better.
When it comes to resilience, I also think perspective makes a difference. How important is this setback on a scale from one to ten? Of course, some things are a ten: losing a family member, receiving a cancer diagnosis. But most things are a one or two. To be resilient is to turn away from a sorrow, loss or an obstacle and turn toward something better.
If you think you can handle life, you can handle life. It's a self-fulfilling prophecy.
You close Women Rowing North on the topic of bliss and illumination. Why can the bliss of older age be more powerful or poignant than any we've experienced previously in our lives?
For me, the experience of bliss is very specific. It's that moment when you feel surrounded by golden light, everything in the moment is perfect and time has stopped. I still remember being a child, lying on a blanket under a tree in our yard, looking up at the leaves and the light darting in and out. That was a moment of bliss.
However, I didn't have many moments of bliss in my mid-years. I was always on the go; bliss doesn't happen at eighty miles per hour. It happens when you stop, or when you've slowed down, and are more prone to have quiet moments in your day. You've opened space in your life.
I'm still busy, but every morning I drink a cup of coffee and watch the sun come up. That is bliss.
There is also bliss in love. I've been married forever, but every now and then, I'll really see my husband — this old man I've known all my life. He'll be sitting in a chair, doing a crossword puzzle, and he looks beautiful to me. That is love and illumination at the same time.
You are a firm believer in the importance of the generations being connected. Can you explain why this is so vital?
We are such an age-segregated society. So many grandparents live a continent away from their grandchildren. Society was developed to have grandparents engaged with their families.
For example, I dislike destination weddings. They take the bride and groom away from older people [if they can't travel], and the event takes the couple away from the community that loves them. Everyone should be together to celebrate.
I'm greatly enriched by the lives of my grandchildren, and I'd like to think they are enriched by me. Older and younger generations can teach each other how to love, how to think, and how to work together to make society work well.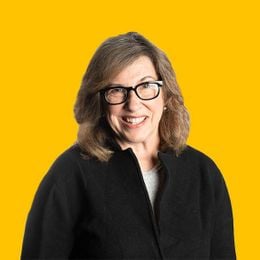 Julie Pfitzinger
is the editor for Next Avenue's lifestyle coverage across the Living and Technology channels. Her journalism career has included feature writing for the Star-Tribune, as well as several local parenting and lifestyle publications, all in the Twin Cities area. Julie also served as managing editor for nine local community lifestyle magazines. She joined Next Avenue in October 2017. Reach her by email her at [email protected]
Read More