Mentoring Kids to Teach Them Critical Workplace Skills
Insights and advice from Patty Alper, author of 'Teach to Work'
Patty Alper, author of the book Teach to Work, has a clever idea addressing two big national issues: the employers' plea to get young hires with essential workplace skills and the desire by Americans over 50 to give back, especially by helping the nation's youth. Alper calls it "project-based mentorship." That means a person with decades of business experience mentors a student on a project the child devises, plans and implements.
Her book's subtitle explains Alper's vision nicely: How a Mentor, a Mentee, and a Project Can Close the Skills Gap in America.
Alper, an entrepreneur who co-founded a Washington, D.C., construction project management company in 1980 where she was one of the first women in the field, has done project-based mentoring with 600 inner-city high school students for 16 years. She thinks this type of mentoring works best with 14- to 22-year-olds. "They're more involved in the world and beginning to think about careers — or should be — and what skills they enjoy," says Alper, who now runs Alper Portfolio Group, a marketing and consulting firm.
She's also a board member of the Network for Teaching Entrepreneurship (NFTE) and US2020, the White House initiative to build mentorship in STEM (science, tech, engineering and math) careers. In 2001, Alper founded the Adopt-a-Class program, which has invited business leaders and teachers to be entrepreneurial mentors.
I recently spoke with Alper about her mentoring idea and how people can run with it. Highlights of our conversation:
Next Avenue: How did you first get interested in mentoring?
Patty Alper: I had a radio show and interviewed a 14-year-old girl who blew me away. She made stained-glass windows and was representing an organization called Network for Teaching Entrepreneurship. She said she had saved $4,000 and her goal was to go to school and open a design store. To have a plan like that resonated with me because of my business experience. So I joined that organization.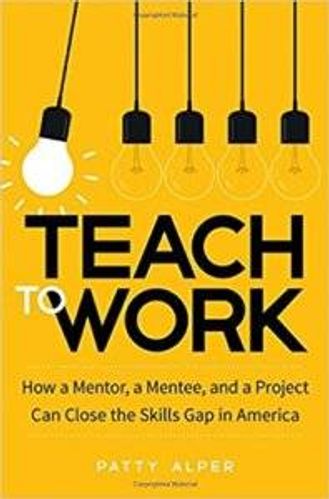 Why did mentoring through the Network for Teaching Entrepreneurship appeal to you?
I loved blending the idea of teaching kids to be productive and navigate the world. I wished I had had some kind of skills-based education like that when I was in high school. Also, I wanted to see kids roll up their sleeves and I wanted to create a role for myself.
That was the mechanism to create the Adopt-a-Class program. I became a consultant, developed a plan and began to sell it. And I carved out a role for other business people to come in to the classes, too.
Were these business people enthusiastic about doing this kind of mentoring?
The most prominent people I called were so reticent. They said: 'How do I work with kids? What do they want from me? What do I have to offer?' But once I brought them into the classes, they loved it.
Why did you write 'Teach to Work' and what do you want readers to get from it?
My belief for writing the book was that this concept has to be much more prevalent. One nonprofit can't do it all. Why can't engineers and scientists and journalists and people from every field have an adjunct role?
The second reason I wrote the book is that people who want to do this need some training. They need to know what is expected of them and what is their role.
And that's the 'project-based-mentoring' idea. Why do you recommend mentors and mentees work together on projects?
The project idea fits nicely into the wheelhouse of any businessperson. When you have a project for a 55-year-old engineer and a kid, all of a sudden there will be common ground.
Look at The Voice show. You've got a 45-year-old rocker and a 15-year-old kid who would never come together. All of a sudden, when you put them together on a project — doing a song and being competitive — they have a synonymous experience. The rocker is teaching discipline, technique, motivation and giving encouragement and passing down all kinds of knowledge.
You want to incite a mentor revolution. Why?
(Laughs.) Big corporations cannot find employees that are nimble or critical thinkers or people with soft skills like teamwork. And schools aren't talking to companies and saying 'What do you want? How can we train and educate students for the jobs?'
I want to spark a conversation and light a fire. Not just 'Here's what's wrong with educators or the skills gap.' But 'This is a solution.'
There's an enormous resource in America of people who want to help, especially boomers.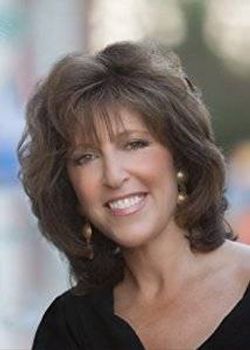 How do you think mentoring can close the skills gap in America?
I think there are six subliminal messages a kid receives when you commit to a recurring mentoring relationship:
One: If I could conquer bumps in the road, you can too. You make success accessible to them. I often have to tell mentors that we have become so accustomed in our adult life to brag about who we are; with kids, you need to notch it down. They want to know about your failures and your difficulties. They want to see humility and vulnerability.
Two: I'm here. You can count on me and I'll be back. That says to a kid that you're reliable.
Three: Here's how; now you try — like The Voice.
Four: You play the devil's advocate. You ask probing questions and that begins a healthy disagreement and an honest dialogue.
Five: And this is huge for me — I'm not your judge or your boss or your teacher or your parent. I'm a new adult relationship around your ideas. That helps the kid start to experience collaboration and respect.
Six: By just listening to a child, your behavior says to the kid: 'You are important. I want to hear what you have to say.' That leaves a kid with a feeling of self-esteem and motivation.
Then there are the hard skills a child learns from doing the project. The child needs to think: "What needs are there in the world that I can fill?" That requires the hard skill of critical thinking.
Then the student has to write a master plan for how to do it. That becomes a timeline with organizational skills, a forecast and a hypothesis. Then the student begins research and design and implementation. The student has to be adaptable. These are all skills companies are looking for.
Then there are logistics and implementation: 'What's my strategy?'
Then, periodically, the student needs to check in with the mentor to learn accountability.
I believe project-based mentoring mimics workplace assignments and intergenerational work relationships.
What do people in their 50s and 60s have to offer as mentors? And what are the chief rewards they'll receive?
They offer perspective and experience to share. They probably are more patient than younger people as mentors.
And there are a host of takeaways for the mentor: People who mentor are three times happier than people who don't. Also, you get the great sensibility that you're contributing to the next generation. I see so many smart, affluent people who are lost and have lives that aren't fulfilling. They have so much to give and there's a big group of kids that need them.
How much of a time commitment should mentors make?
That's really up to the institution, the nonprofit and the mentor to negotiate. I think the more you go [to mentor], the more you get out of it.
What tips do you have for someone interested in entering a classroom for the first time as a mentor?
I would say: First, go in with somebody — probably with a seasoned mentor. Be organized about what message you want to convey. And be yourself.
What are some mentoring programs through schools that people might look into?
I have a whole list at the end of the book. But a few of them are: The Network for Teaching Entrepreneurship; Citizen Schools; Expeditionary Learning and Communities in Schools.
How has mentoring students changed you?
There's a great sense that I know I'm doing a good thing. There's nothing like teaching someone to be better and to do something. It doesn't get better than that.
Next Avenue Editors Also Recommend: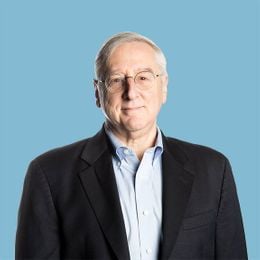 Richard Eisenberg
is the former Senior Web Editor of the Money & Security and Work & Purpose channels of Next Avenue and former Managing Editor for the site. He is the author of "How to Avoid a Mid-Life Financial Crisis" and has been a personal finance editor at Money, Yahoo, Good Housekeeping, and CBS MoneyWatch.
Read More