Moving Forward After the One You Cared For Dies
Grieving caregivers typically face a challenging mix of emotions
As anyone who has lost a loved one knows, grieving is a heartbreaking journey. When you're a caregiver and the person you've been caring for dies, experts on grieving agree the psychological outcome and healing process are somewhat different. That's especially true if your loved one had dementia.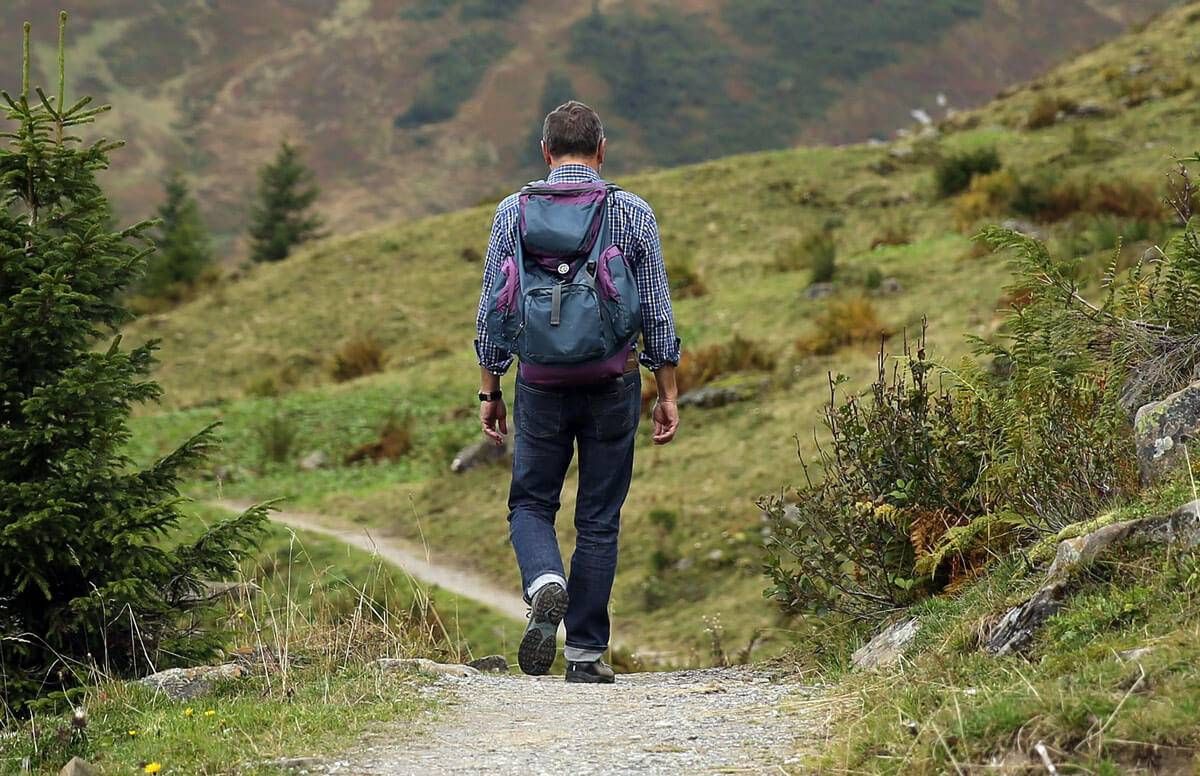 I was the primary caregiver for my mother, who had Lewy body dementia during the last years of her life. I learned that grief takes many forms, and it isn't just about mourning someone after they die. When your loved one has dementia, you lose that person in an excruciating way — a little bit at a time. As a result, some of the grieving process begins to take place while you're still caregiving.
After my mother died, I not only lost her, but part of my identity as a caregiver. My life had changed drastically overnight.
Other complicated feelings often come into play. "After caregivers lose the person they cared for, there is often less grief alone, but a mixture of other emotions," explains Dr. Marc Agronin, a geriatric psychiatrist and author of The Dementia Caregiver: A Guide to Caring for Someone with Alzheimer's Disease and Other Neurocognitive Disorders. "Those feelings may include sadness and uncertainty about the future, along with some degree of relief and a desire to move forward."
After a Death: A Mix of Emotions
This was certainly true in my case. After my mother's death, the emotions were overwhelming. I was relieved all of my heartbreaking duties as a caregiver were over. No more medical emergencies, constant worrying and sleepless nights. I also enjoyed my newfound freedom to take a vacation, go on a leisurely walk, spend quiet time with my husband or simply enjoy a book.
But there was a lot of guilt mixed in for feeling that way. I also felt remorse about the times I wasn't the perfect caregiver and questioned whether I made the right decisions along the way.
On top of that, I felt lost. Caring for Mom had been my life for a few years. Most of my thoughts and feelings had revolved around her care. After my mother died, I not only lost her, but part of my identity as a caregiver. My life had changed drastically overnight.
Accept Your Feelings and Move Forward
So, how can you move forward will all the intense and contradictory feelings that come with the territory?
What I learned is that you have to accept all your emotions and be patient with yourself. Feel everything you need to feel. Lean on loved ones. Honestly discuss your thoughts and feelings with those close to you.
However, as time goes on, it's important not to allow sorrow to become a way of life or dwell on all of the "should-haves" that interfere with recovery. In fact, you'll need to forgive yourself for mistakes you think were made while caregiving and stop feeling guilty that you're relieved to have your life back.
The goal is to let go of negative feelings and enjoy a productive life once again.
How is that accomplished?
After my mother's death, I took an important step that helped me pick up the scattered pieces of my soul and begin living again.
I deemed the year after my mother's death, my "year of healing" and listed three non-negotiable things I had to do each day. There was nothing new or revolutionary on my list. Just a few simple things that provided an anchor, ensured that I took the time to care and focus on myself and helped me get through a bad day.
My list included:
Read something spiritual and inspirational each day. If you're a religious person, now is the time to embrace your spirituality and rely on your faith to help you move forward. It's so easy to become sidetracked and allow time to slip by without any spiritual fortification. I realized daily reading, meditation and prayer were necessary every single day.
Exercise. I'm not talking about running a marathon or doing 50 deep squats. But, even if it was only for 15 minutes, I did something for both my physical and emotional well-being. Maybe I'd take a stroll through the park listening to the birds sing, do some Pilates or walk the dog around the block listening to soothing music.
Do something you love. I thought about what used to make me feel happy and brought fun and joy to my life. Then I made a point of putting those treasured activities back into my daily life. In other words, at the end of the day, I made sure that I did something just for me.
You know what? My list worked. Accomplishing these three things every day helped me feel calmer, more centered and, yes, happier.
I'd recommend making a list of your own. Maybe you'll include laughing each day, spending time in nature, learning something new, being silly or enjoying time with loved ones.
Helping Others Helps Yourself
Perhaps one of the most important items to put on your list is to perform one simple act of kindness for someone else each day. Compassionate deeds and volunteer work can help you find meaning and purpose again.
"I think focusing on others helps a person to move forward," says Vicki Tapia, author of Somebody Stole My Iron: A Family Memoir of Dementia and co-founder of AlzAuthors, a website featuring authors who write about their experiences related to Alzheimer's and other dementias.
Tapia cared for both her parents with dementia before their deaths. "Doing something helpful outside of yourself can often be a balm to the soul, whether it's lending a listening ear or volunteering to help with a support group for other caregivers," she says.
Finding a New Perspective on Life
Losing someone you love changes how you look at the world and forces you to acknowledge that life doesn't last forever. The experience can clarify your priorities and redefine your path. So, embrace the new you and your new life.
"Find a new role that provides meaning and purpose," suggests Agronin. "This might involve renewed relationships with others, volunteer work, travel or some other pursuit that provides a sense of personal direction."
Several months after Mom died, my husband and I took an anniversary trip to Chicago. Even though I have a fear of heights, I was determined to sit on one of those scary glass enclosures that jut from the Willis Tower Skydeck, a whopping 103 floors above the city. I had this overwhelming feeling that I had to start living again and this was the first step. So, I bravely forged forward onto the glass and I felt alive, empowered and revitalized.
I have faith that you'll take that first step too. You will heal, move forward, and rediscover yourself. You will feel happy again. As Martin Luther King Jr. famously said: "Take the first step in faith. You don't have to see the whole staircase, just take the first step."