NPR's 'Wait Wait...Don't Tell Me!' Panelists Tell All
They've learned the goal is to be funny ... not necessarily smart
Since 1998, the NPR news quiz Wait Wait…Don't Tell Me! has been a weekend staple for its approximately six million listeners per week. On the hour-long show, produced by WBEZ and NPR in Chicago, and typically taped at the Chase Bank Auditorium, celebrity panelists answer questions based on the week's news, chat with callers and try to trick the audience with "Bluff the Listener," where they write a fake news item to see if a contestant can tell a made-up story from a real one. The show also features a 'Not My Job' segment trying to stump famous guests about something unrelated to what they do.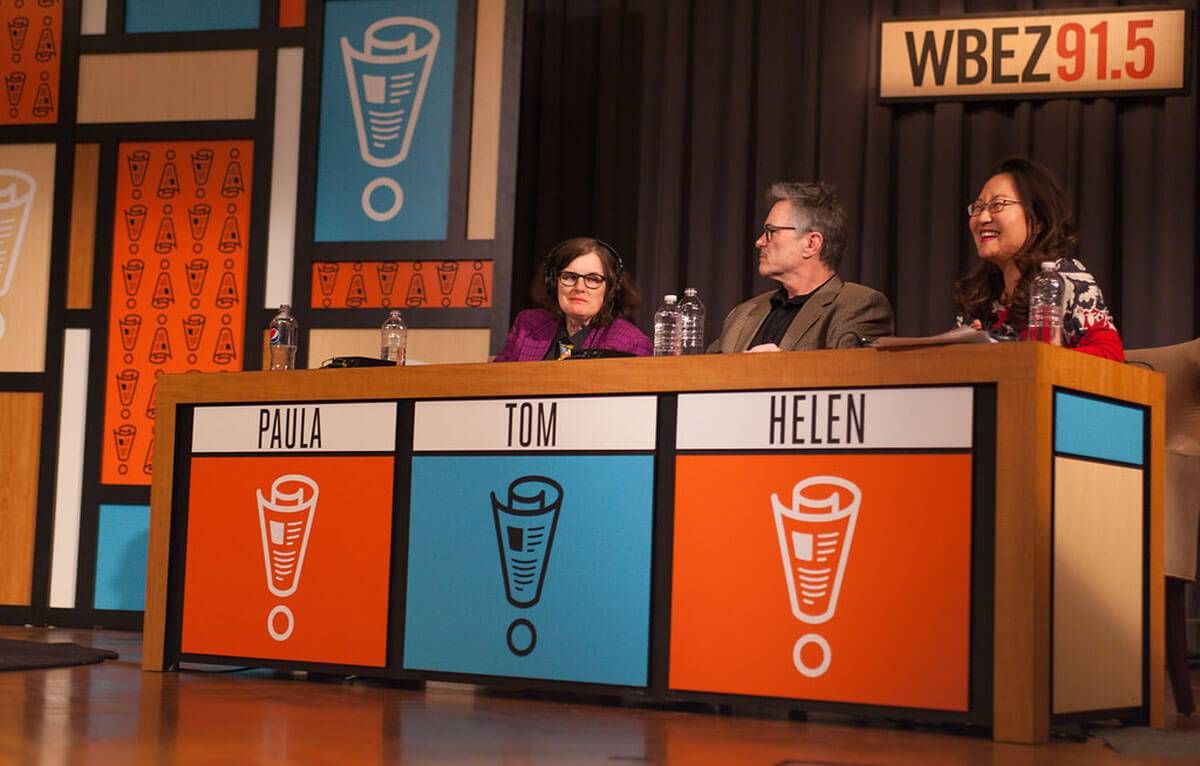 We chatted with five of its panelists (plus host Peter Sagal) about life on the show.
Next Avenue: How did you become a panelist?
Comedian Maz Jobrani: [The producers] said, 'Would you like to be a panelist?' and I said, 'Hell yeah!' [I was on vacation with my family] having the best time in Hawaii. My [vacation] host was like, 'Can't you just do this some other time?' I was like, 'You don't get it, man, it's Wait Wait…Don't Tell Me!'"
I scheduled it so that I would have a five-hour flight back from Hawaii to L.A., where we landed at 6 a.m. My wife and baby got in a cab and went home, and I got on a plane to Chicago to go do Wait Wait... for the first time.
I had to come up with the bluff on the way. It was so much fun and daunting at the same time: 'Oh my God, what are the rules?!' I was just excited to be going. I don't know who holds the longest [travel] record to get to a show, but I definitely flew close to 10 hours to get there.
How much research do you do as a panelist?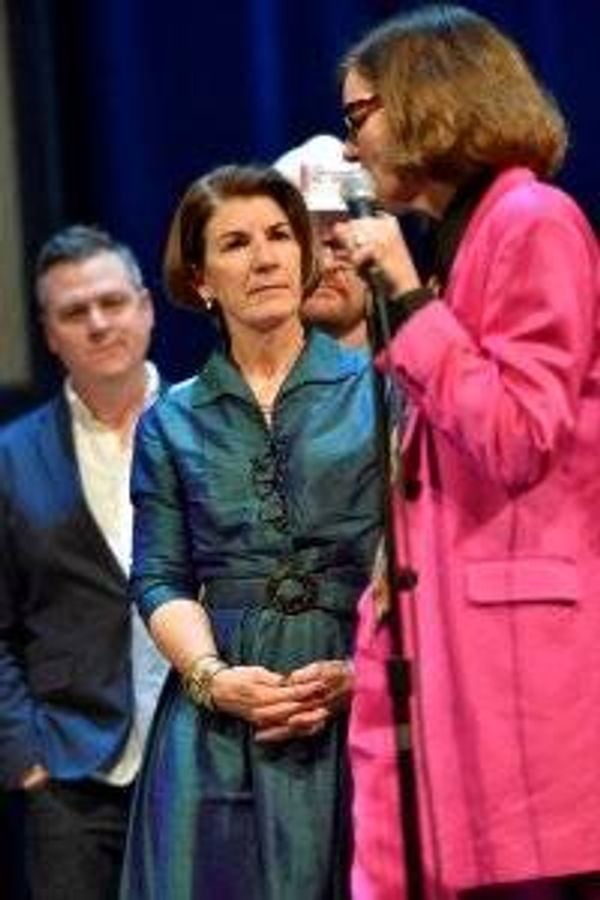 Advice columnist Amy Dickinson: I did the show a couple of times and felt like it was not going well. I reached out to a producer and said, 'I never win. I'm really bad at the game.' She said, 'Oh my God, do you think this is about winning the game?' She said the idea is not to be smart, it's to be funny. I recalibrated my approach to the show. I stopped studying for it.
Author and Motel 6 spokesman Tom Bodett: I fly in from Connecticut: it's an hour and a half drive to the airport and I spend it listening to CNN Headline News, which is excruciating, but generally covers all the stupid stories we do. I buy a couple of newspapers at the airport and read through those on the flight. That's also when I write the bluff story, which we are assigned the night before.
I realized pretty early that the best way to prepare for the show was to get enough sleep and try to relax. The more I tried to force a joke or work in a joke I'd thought of ahead of time, the worse it was. Better to relax, listen to what the funny people around you are saying, and jump in when you have something. It's like a lively dinner with family if your family were all smart, funny and interesting.
Jobrani: It's not easy — if you look at the late-night shows or Saturday Night Live, they have writers working all week. At Wait Wait..., they write a lot of the stuff that launches the conversation and Peter [Sagal] might come up with a couple of pre-written jokes, but once that's out there, let's riff. You're almost in a writers' room.
What celebrity 'Not My Job' guests really get what Wait Wait... is all about?
Bodett: So many do. Former President Clinton might be among the few who did not. He gave lengthy policy explanations and when forced to answer random questions about My Little Pony, approached it like testimony to a congressional investigation. He was gracious and generous with his time, however, and a thrill to speak with.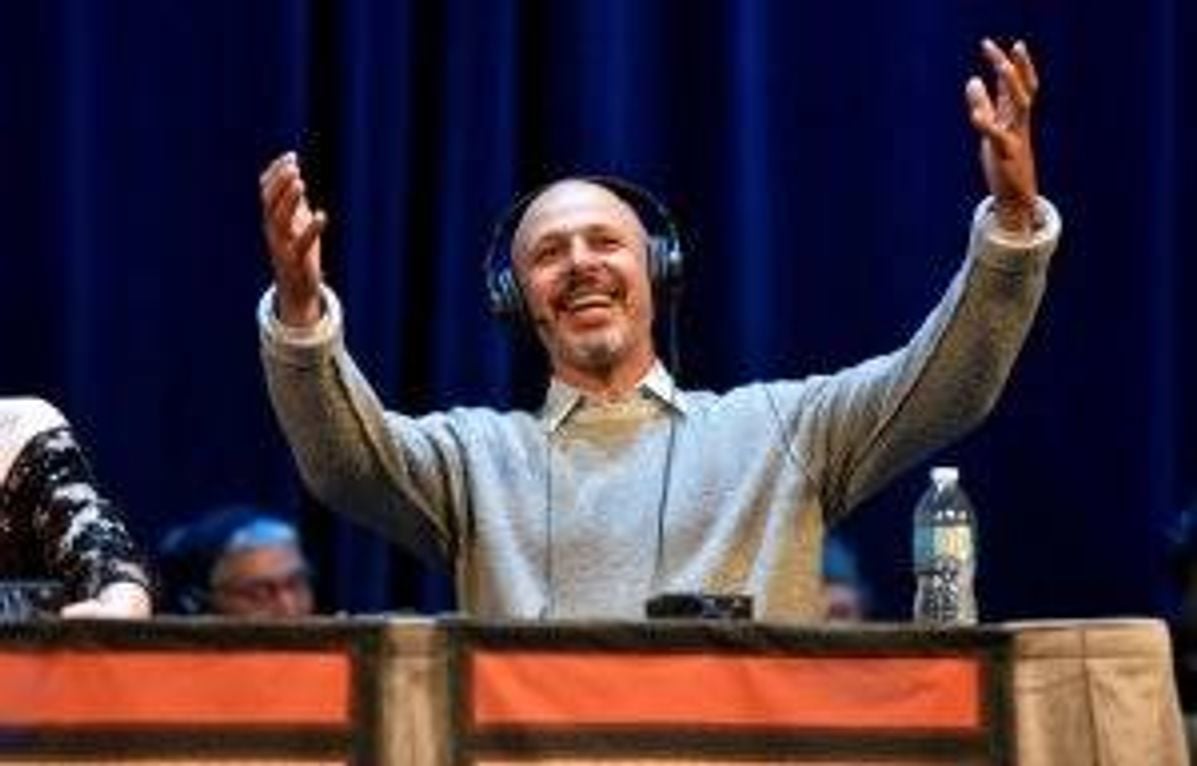 Dickinson: Carol Burnett was a Not My Job guest on a show I was on. She's just an icon and my hero and even though she was on the phone it was totally thrilling. Peter introduced me, and she said, 'Oh Amy, my husband reads your column to me over the phone.' I was so blown away.
Actor Peter Grosz: Dick Van Dyke was on the phone once and he was great. He sang the lyrics to The Dick Van Dyke Show theme song which we did not know existed. It delighted Mo [Rocca] so much. One time, Stephen Colbert was a last minute add-on. Lena Dunham backed out for personal reasons, so then Stephen came in, but they asked him the questions they would have asked Lena Dunham.
What's special about doing a radio show?
Comedian Paula Poundstone: When I was first on the show, we were not onstage together; we were performing on a wire. [Once the show switched to a live audience format] it was night and day. It brings a whole new energy to everything. It's like hiking without a compass not having an audience.
Dickinson: Everybody has bad moments, stories that trail off into nothing. They will edit those out. The producers do not skew the show to favor anyone and what's nice about that is it makes you brave to go for it. If you tell yourself 'I'm going to light myself on fire, even if I'm going to fizzle on the way down' they won't keep that in. Paula and Mo [Rocca] both do these hilarious digression bits that never make it in, but it's really fun for the audience to watch that.
What's the Wait Wait… audience like?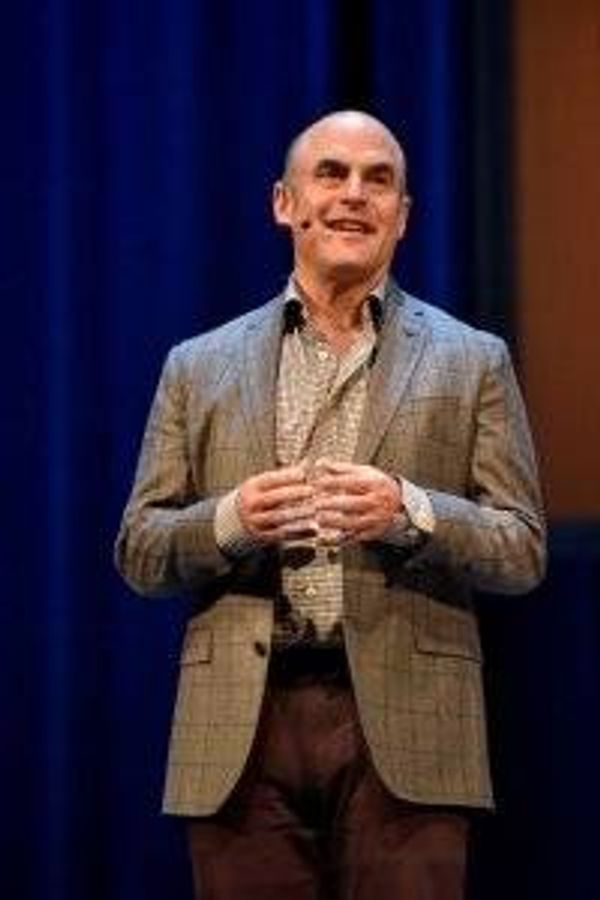 Jobrani: As a standup, I'll do a meet and greet after the show. I've got three things that I've done in my career that have hardcore fans and I can often spot them in line: fans who are of Middle Eastern descent; African American and Latino fans who know me from the movie Friday After Next and if I see an older white couple, I'm usually right that they know me from Wait, Wait…Don't Tell Me!
Grosz: It's definitely older than an improv audience. Sometimes you get a room full of 20-year-olds that don't know what you're talking about if you say the name 'Roddy McDowell' and you're like, 'But that's a famous person.'
There's always a 10-year-old kid in the audience who is really interested in comedy or the news or both and has been listening to the show with his parents. They're there for progressive political takes, but they also like funny things that are silly and absurd just like anyone else.
What's been a favorite moment on the show for you?
Poundstone: Peter Grosz made me laugh so hard we had to stop the show. It was over the most childish thing. Something made us talk about when you're in a stall in the restroom and someone goes to open the door. He did that 'I'm in here!' in exactly the panicked tone that every one of us does. If you were to travel to places with different languages to different public restroom stalls, it's the same tone in every language.
He did it so perfectly I just roared with laughter. This wouldn't normally be said with love, but I think of Peter Grosz every time I go to the public restroom.
The show's longtime host, Carl Kasell, passed away a year ago. What's something people didn't know about him?
Dickinson:  He was a very skilled magician. I will never forget taking my daughter Emily to the NPR Christmas party in Washington, when she was about 5 years old, where Carl sawed [reporter] Nina Totenberg in half and it was totally believable.
Sagal: He liked sundaes. He had a wonderful sweet tooth. He wasn't one of those guys who was constantly grabbing cookies like he had an emotional problem, but he just liked ice cream. He was at his happiest when meeting audience members, and then someone put a big a sundae in front of him.
Claire Zulkey
is a freelance writer in Evanston, Ill. She is the author of the young adult novel An Off Year, and runs the longstanding Chicago reading series Funny Ha-Ha. You can learn much more about her by going to Zulkey.com.
Read More