Capturing Your World: A Photography Mini-Guide
How Next Avenue online students learned to build photo skills, plus 7 tips from photographer Ian Donald
You're at your local farmers market and you spot a table piled high with beautiful seasonal gourds, squash and pumpkins. The display is too hard to resist, so you pull out your phone to take a photo.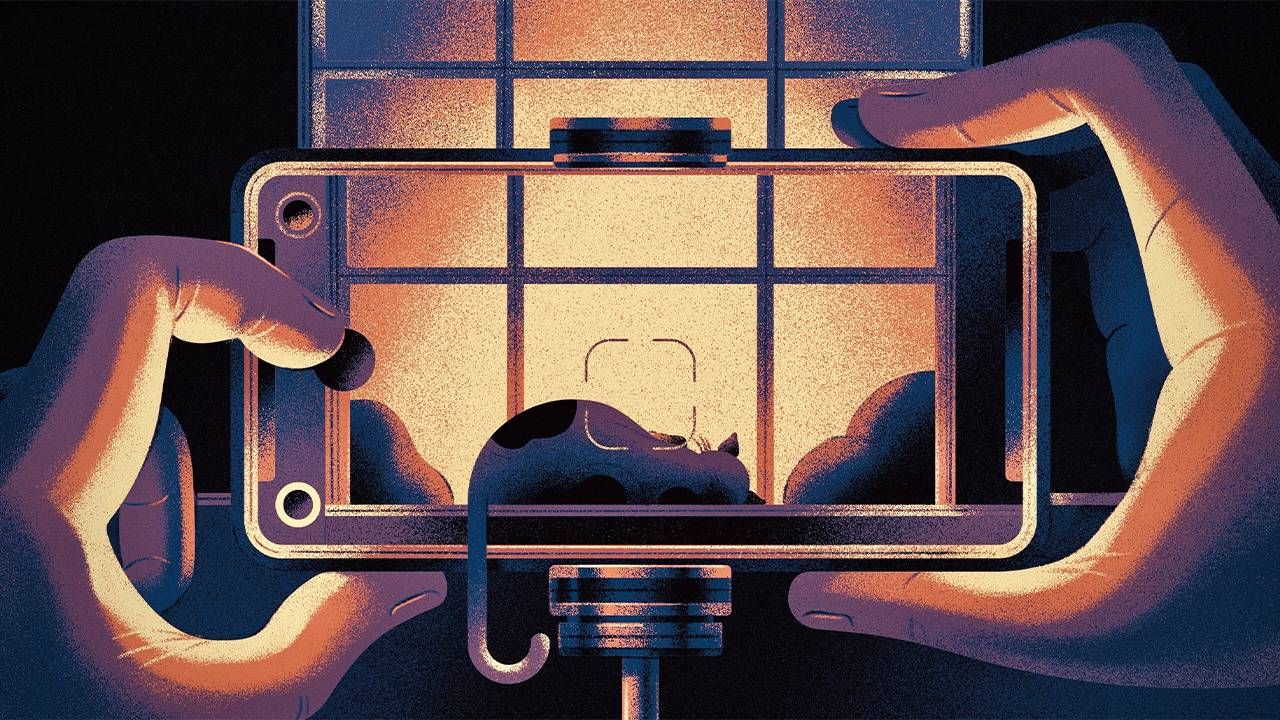 Maybe you take the shot straight on, maybe you move to the left of the table and capture a sideways angle. Or maybe you lean in a bit and take a photo of just one pumpkin, focusing on the smallest details of its smooth orange shell. In that moment, you are changing your point of view to tell a different story about what you are seeing through your lens.
This tip about point of view (and many others) was shared by photographer Ian Donald in the Next Avenue Arts Learning Course called "Your World in Focus: Digital Photography for Everyone."
"Some of the work I've done during class has surprised me."
In this recently completed 12-week online class, participants from all over the world came together to learn more about the art and skill of photography, and connect virtually with others who wanted to do the same.
"There was a real sense of community among the class participants," said Donald, who lives in Brooklyn, N.Y. As part of the class, he curated a website where students could upload the photos they had taken over the 12 weeks and share them with the group.
"It really gave us a chance to experience a lot of different viewpoints and everyone could make comments on other people's work," he said.
Several students in Donald's class shared what they learned about building skills behind the lens. Here are four of their takeaways:
1. Be Willing to Be Surprised By Your Creativity
In this Next Avenue course, the experience levels of the participants ranged from novice to seasoned professional; it was open to photographers of all abilities.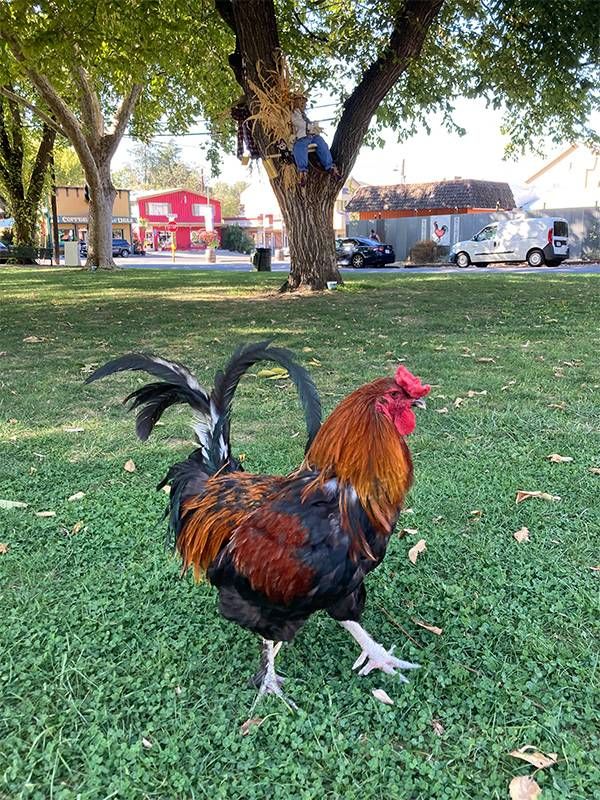 Roger Paul, a participant who lives in Fair Oaks, Calif., had a lengthy career as a scientific and technical photographer. "I've always approached photography as a problem to solve," said Paul, who also did underwater photography for years, a skill he learned in the Navy.
Paul enjoys the creative approach Donald takes to photography and adapted that to his own photo assignments for the course.
"Some of the work I've done during class has surprised me," he said.
The photo Paul shared here depicts one of the 25 or so roosters who can be found in a Fair Oaks park near where he and his wife Kathy, who also took the photography course, live. And while his first instinct was to fulfill the assignment using his professional Nikon camera, he discovered this time, simplicity was best.
"I didn't get what I wanted the first time, so I went back with my iPhone and got some superb pictures of the roosters," he said.
Kathy, didn't have much experience with anything more than documenting family events with her camera, saying she was occasionally disappointed with her past efforts "when I'd pick up my pictures from the photo shop."
Not only was she inspired by Donald to approach photography more creatively (and capture a wholly different view of the Fair Oaks park), her fellow students spurred her on as well.
"I think we learned so much from each other," she said. "When the class ended, everyone wished it could keep going."
2. Find, Then Frame, the Photo You Want to Take
For Thomas Zingsheim of Chaska, Minn., who retired this summer from a career in the engineering field, the focus on composition and creativity in the class was just what he was looking for now that he has more time to pursue his interest in photography.
"It was really exciting to me that we weren't falling prey to going down a technical rabbit hole when it came to the cameras we were using," he said.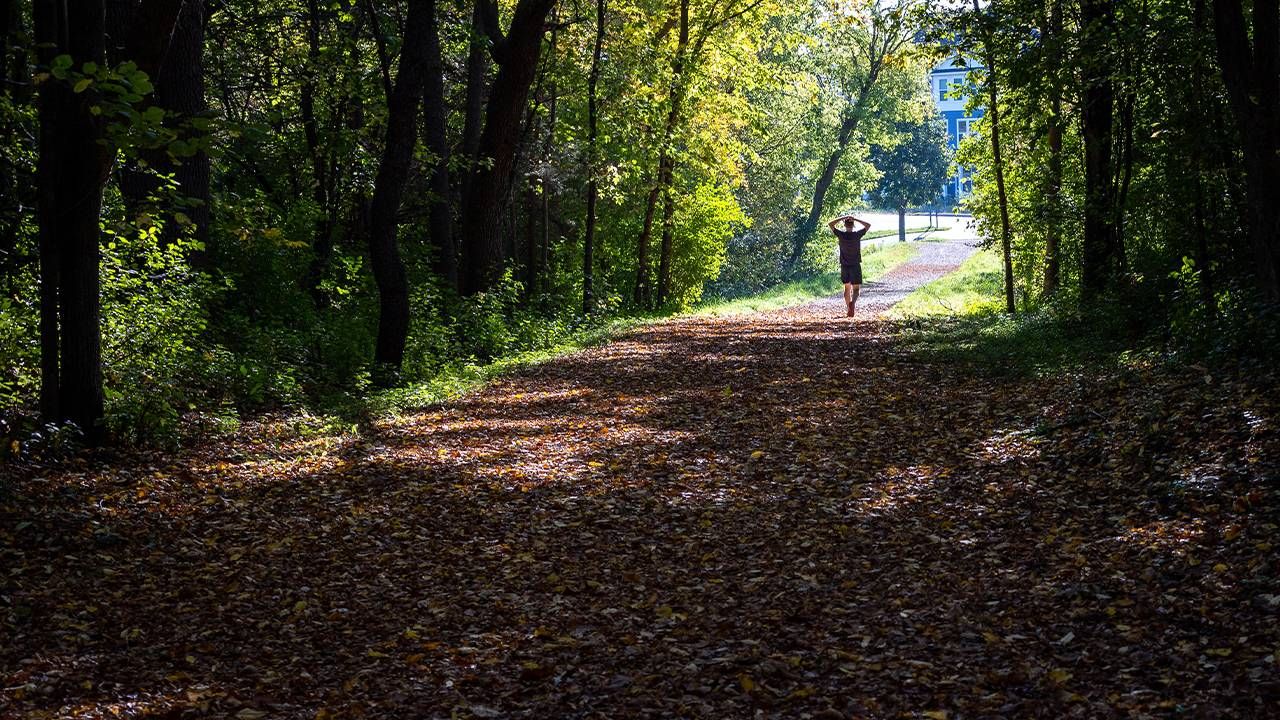 Zingsheim's opportunity to find photo subjects for class assignments came during his regular runs on local wooded trails. He didn't tote his camera along ("My running is my Zen space") but would make note of potential subjects like arches, "a canopy of trees" and pathways, only to return later to photograph them.
Zingsheim's image, titled "Retirement," captures the sense of the road ahead, in both nature and daily life.
Debbie King lives in the Haute-Savoie region of France on the border with Geneva, Switzerland, in a village called Collonges-Sous-Salève. Wanting to "nourish her creativity," she said, the methodical practice of framing a photo was also appealing to her.
"One of the things I learned about was to cut out distractions to my subject and not to be afraid of empty ('negative') space and dark shadows in my photos," she said via email. "As I take a photograph, I now ask myself 'What is my subject? What do I want the viewer's eye to be drawn to?'" 
3. Learn From Other Photographers
Texas resident Jennifer Turner, a recently retired software engineer, already had a passion for photographing food before enrolling in the course; she also enjoys taking photos of the people and places she discovers on vacation.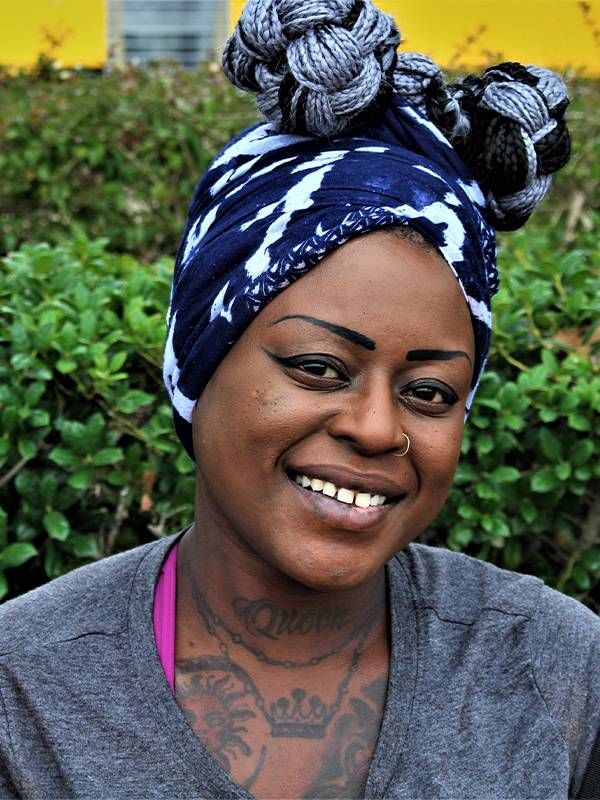 Getting to know the other participants in the class – made easier by the breakout rooms where four students would gather for a few minutes during class time – was one of her favorite aspects of the experience.
"We were able to discuss the assignment or what type of camera we had used," she said. "Even though there were people in this course with more experience, you never felt intimidated or overshadowed by them."
Seeing everyone's work in the gallery that Donald created was also inspiring, Tucker said. As was his patience as they were building their skills, she added.
4. Go Out and Connect with Your Photo Subjects
Since the past several months of the pandemic brought a sense of isolation for many, Donald was glad to see that many of the students took him up on his suggestion to go outside with their cameras and document what they saw in their communities, and even better, make connections with others.
"I love doing street photography myself, but I'm terrible about asking people if I can take their photos. I tend to be a little more sneaky," he said, adding that he was impressed by the creativity many members of the class showed in the street photos they submitted.
"One student asked some rock climbers if she could take their photos. Another went to a skateboard park and asked a group of kids if she could take some photos, and they were all for it," Donald said. "Photography offers a chance to take a look at the world around you."
7 Quick Clicks on How to Take Better Photos
Here are seven pro tips from photographer Ian Donald:
Make sure you've got good lighting. The light should be behind you.
If you're shooting photos of people outside, find a well-lit shady spot.
If you're taking pictures of people indoors, have them sit by a window to capture that indirect light.
Pay attention to everything that's going on behind your subject. Make sure that what is in the frame is what you want to be there.
Draw the viewer in by establishing a strong focal point for your photo.
Point of view matters: change where you are standing, get higher, get lower, get closer.
Find the beauty in what you are photographing. "Ask yourself what made you stop to take that photo in the first place, and then capture that," he said.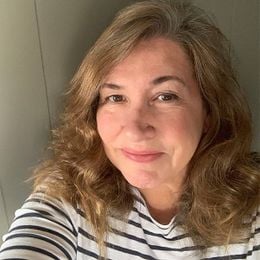 Julie Pfitzinger
is the managing editor for Next Avenue and senior editor for lifestyle coverage. Her journalism career has included feature writing for the Star-Tribune, as well as several local parenting and lifestyle publications, all in the Twin Cities area. Julie also served as managing editor for nine local community lifestyle magazines. She joined Next Avenue in October 2017. Reach her by email at [email protected].
Read More