Saying the Right Thing Can Be Complicated
A new book addresses fraught topics such as conversational traps, and ways to disagree respectfully, be generous and apologize authentically
In a time when the U.S. continues to diversify — and stratify — along racial, ethnic and gender lines, it can be hard to find the appropriate words to acknowledge and show respect for people with diverse identities.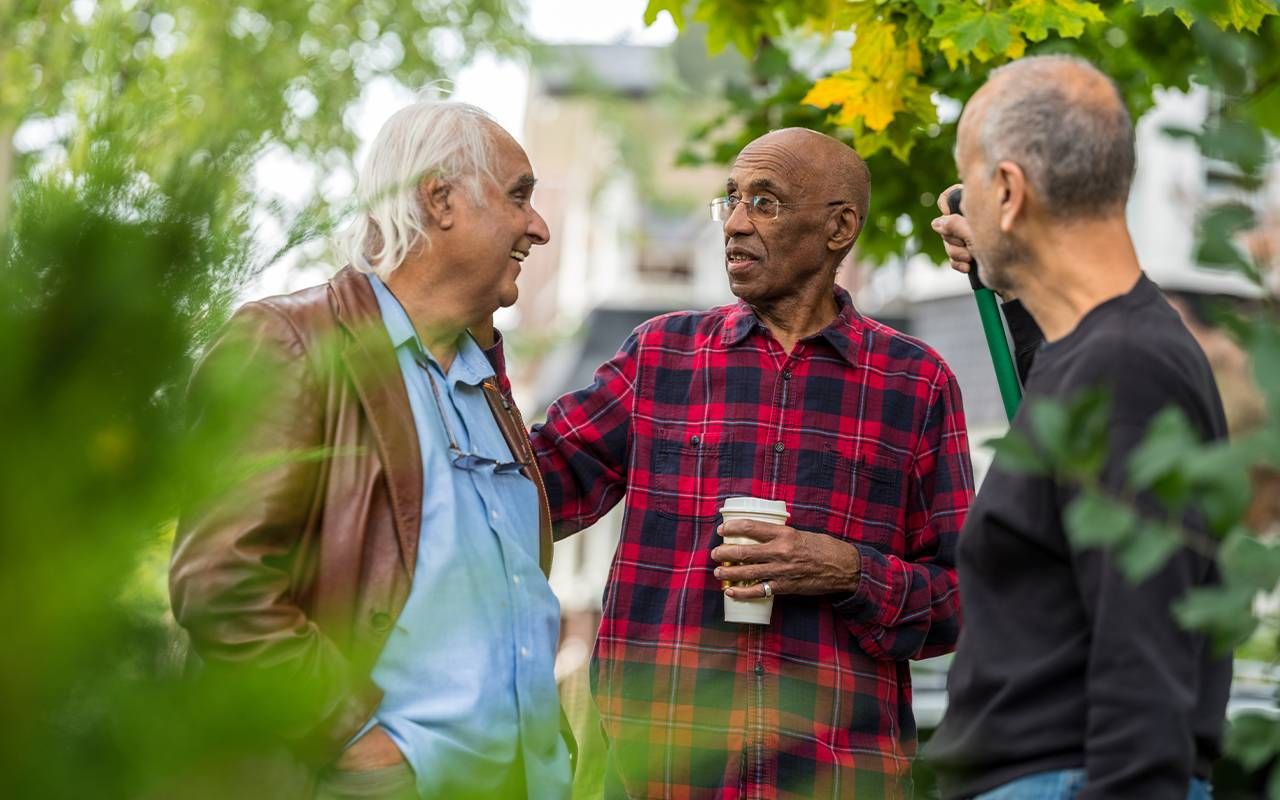 That's even true for people who walk the diversity walk every day. Kenji Yoshino and David Glasgow, co-directors of NYU School of Law's Meltzer Center for Diversity, Inclusion, and Belonging, couldn't find a book that would offer "shame-free and practical tips" for engaging in potentially fraught conversations, according to Yoshino. So they wrote their own practical guide: "Say the Right Thing: How to Talk about Identity, Diversity, and Justice."
The book offers research-driven, actionable tips — and a reassuring tone — organized around a framework of seven principles: Beware the Four Conversational Traps; Build Resilience; Cultivate Curiosity; Disagree Respectfully; Apologize Authentically; Apply the Platinum Rule; Be Generous to the Source.
"I'm 53 and my generation or older didn't grow up with the same kind of fluency around the issues of identity as younger people did."
"I'm 53 and my generation or older didn't grow up with the same kind of fluency around the issues of identity as younger people did," Yoshino says. "Often times, the ways in which the younger generations talk about identity issues can be charged and categorical. My students have no problems saying, 'I think that was a racist comment, or I think you're a racist.' That can be shocking for my generation to hear."
The murder of George Floyd in May 2020 by a Minneapolis police officer helped catalyze the co-authors to write this book.
"We realized in the moment how important it was to be a good ally and the kinds of concerns we were hearing," Yoshino says. "We saw people coming to us over and over again, saying 'I want to be an ally but am terrified about saying the wrong thing.'"
He added, "They were scared about hurting someone they cared about because they said something inappropriate or were scared about being canceled themselves for the way they talked during conversations about identity."
Here are some top takeaways from Yoshino and the book:
There's no age limit for learning how to say the right thing
The language of inclusion isn't just for millennials or Gen-Z. According to Yoshino, people 50 and up especially need to learn to re-consider words because of the mentoring and leadership roles they play at home, in the workplace and in the community.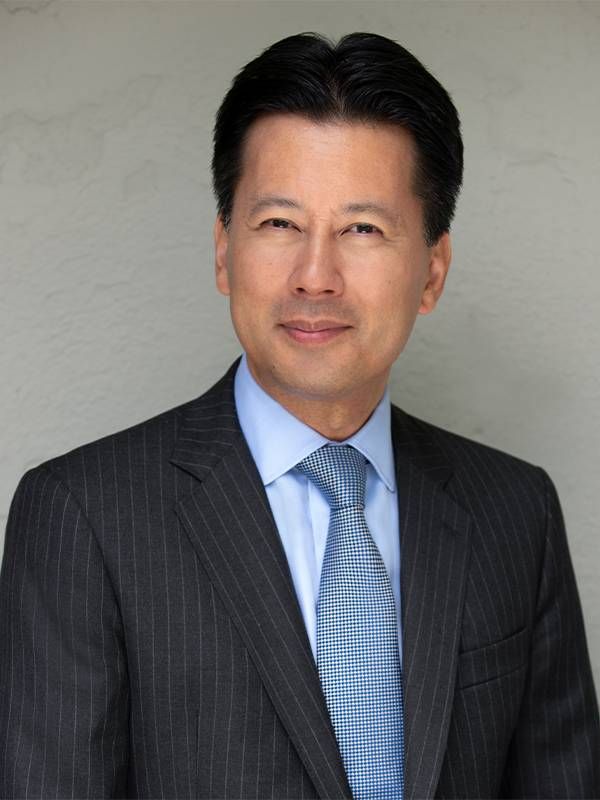 "People shouldn't think, I'm getting older and the world is passing me by, it's that I'm getting older and getting more power and the world is looking up to me — I need to make sure I'm speaking to everyone," Yoshino says. "For me, it's particularly acute because I teach twentysomethings. But if you're the manager of an organization, you want to remain relevant and present in the way that people need you to show up."
Adopt the growth mindset, not the fixed mindset
Under the growth mindset, you are always capable of broadening your world view. Yoshino's fourth-grade son "is not allowed" to say in class that he's not good at math— his teacher coaches him to say, "I'm not good at math — yet."
Similarly, you might not think you know how to use appropriate language now but that doesn't preclude you from doing so in the future.
"Learning is a lifelong process that can continue into our 50s, 60s and 70s and beyond, and the growth mindset is important to sustain," Yoshino says. "All we're asking is to apply the growth mindset to diversity and inclusion."
"Let's make this area of learning consistent with all areas of learning. When I'm beating myself up for misgendering a student, I don't say, 'I'm just not good at pronouns,' I say 'I'm not good at pronouns- yet,'" he says.
Take the long view about your progress
Whether you stumble over someone's pronouns or are unsure how to reference another person's racial or ethnic identity, try to chart your progress against your own goals and avoid comparing yourself to others.
"I may still make mistakes on the pronoun scale but with less frequency than I would have a year ago," Yoshino says. "If we treat this as a learning enterprise, where mistakes are part of the learning process, we're more likely to stay in the growth mindset. That's the path to the ultimate accountability."
"If we cancel everyone who makes a mistake and everyone makes a mistake, then we all get canceled."
Don't automatically cancel someone when they've made a mistake
Even if you have adopted the growth mindset and forgiven yourself when you make a mistake, you may not get the same response from others. Or you may be the one who's tempted to "cancel" someone else.
But Yoshino says these situations are "a game of musical chairs," and at some point, we're all going to be in the hot seat. That's why he recommends moving to a "coaching culture" that allows for forgiveness to allies who are trying to be inclusive.
"It's not a question of when but whether we will be the source of non-inclusive behavior," Yoshino says. "If we cancel everyone who makes a mistake and everyone makes a mistake, then we all get canceled. You need to have compassion for yourself and for others to allow for others to grow — that's going to be a cornerstone for real accountability."
If you stumble, be authentic with your apology
According to Yoshino, most people, no matter the situation, don't know how to offer an "effective" apology. The book provides a four-step structure: recognition, responsibility, remorse and redress.
"A real apology requires you to promise to use your best efforts that you're not going to do this again."
"The first thing is to say I'm sorry I offended you," Yoshino says. "Whenever you're tempted to say, I'm sorry, but … ,' put a full stop there. The ifs and but words are danger words. They don't satisfy anyone. It looks like you're trying to come up with an excuse. If you're truly unsure whether you should apologize, don't say it. Exhibit curiosity and ask before you apologize."
Referencing how you might change for the better should also be part of your message.
"An apology opens up a door to a future course of conduct that includes not doing the thing again," he says. "A real apology requires you to promise to use your best efforts that you're not going to do this again."
Look for 'uncommon commonalities' with people of opposing POVs
Even when you think you can't possibly find agreement with someone with different values, you still might find "uncommon commonalities" that can help you manage the relationship more effectively. Someone opposed to marriage equality, Yoshino offers as an example, likely shares your belief in the importance of marriage as an institution.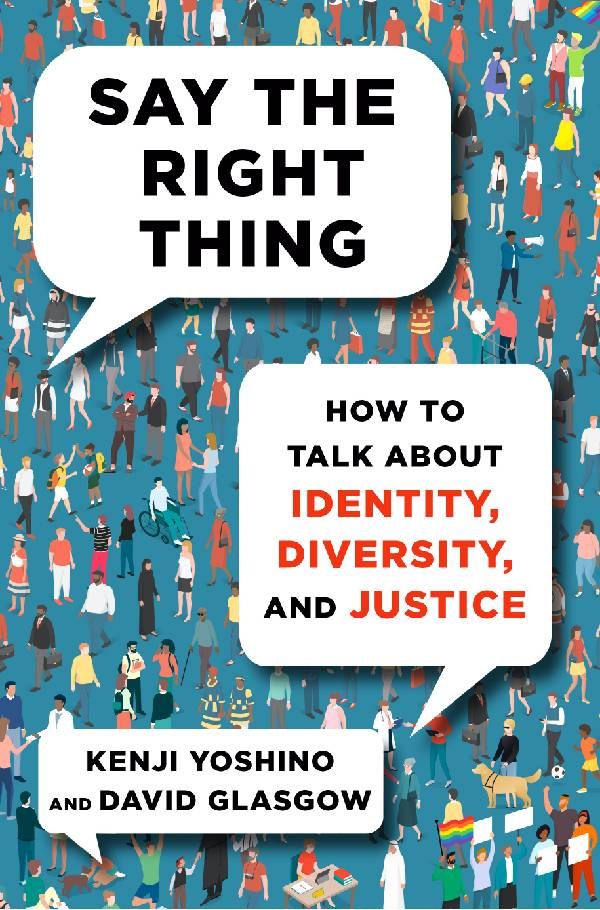 "I might think I wouldn't be able to have a close relationship with someone if they opposed same-sex marriage. But the question is, what is the intensity of the relationship? Could I be friends with someone who doesn't believe my marriage is real? Probably not. But could I be on a committee with them with shared goals? Of course I could," he explains.
Follow the 20-60-20 rule
Many who work in diversity, equality and inclusion believe that 20% of people are advocates, and 20% are completely opposed, leaving 60% in the "moveable middle."
"Be careful when you put people in the 20% that are completely opposed," Yoshino says. "Once you're confident, leave them alone; you don't have to keep engaging, you're never going to persuade them, even as they're not going to get persuaded by you. Your energies are much better spent talking to the people in the middle who are swayable on this issue."
Robert DiGiacomo
is a veteran Philadelphia, Pa.-based journalist who covers food and travel, arts and entertainment and personal finance. He has written for The Washington Post, USA TODAY,  The Penn Gazette and Fodor's.
Read More