Solving Social Problems While Bridging Generational Divides
These three innovators focus on the power of intergenerational connection to stem the mental health crisis affecting older and younger people alike
"My life was in shambles," says Joseph Lam, 27, reflecting on when he graduated from college, leaving behind an almost decade-long career in fencing, and allowing a startup he'd been working on to wind down. "I'd lost my identity as an athlete and an entrepreneur."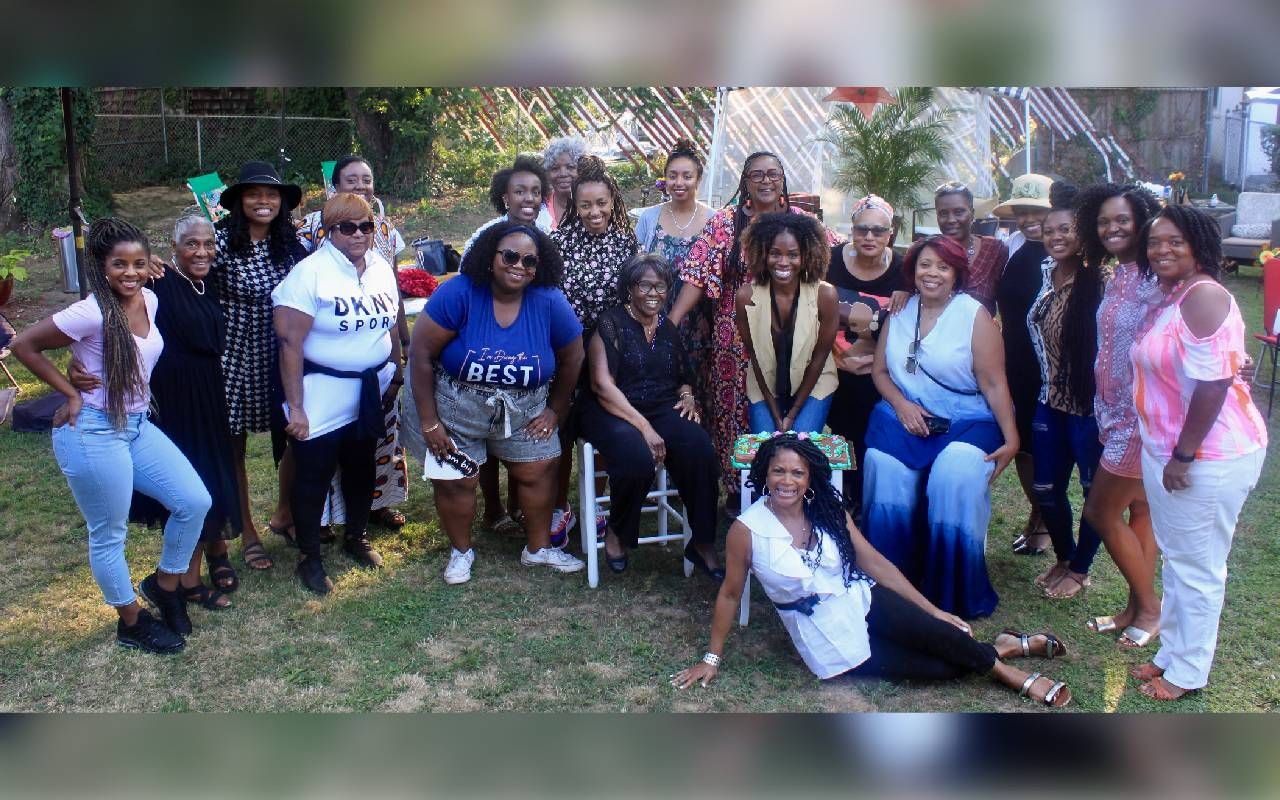 He turned inward. Through personal development work recommended by a mentor, Lam realized how much shame he'd been carrying for having pushed his Chinese immigrant parents away throughout his adolescence. After apologizing to them and making a commitment to be more present in their lives, Lam had a life-changing conversation with his friend Candace Wu, also an entrepreneur and second-generation Chinese American who craved a deeper connection with her parents.
"We get stories almost every day that are so heartfelt."
Together, they created Parents Are Human, a bilingual card game that helps spark deep conversations across generations to bridge language and cultural divides. The game is currently available in 15 languages with plans for 75 more unique languages over the next five years.
"We get stories almost every day that are so heartfelt," says Lam. "People are using the cards to connect more deeply within their families, with in-laws, on college campuses and in the workplace." Sales have taken off and they're expanding to retailers around the world this year.
Lam is part of a growing trend in social entrepreneurship that recognizes a stark reality: Our world is being rocked by urgent social, environmental and political problems that no generation can solve alone.
Today, CoGenerate — the nonprofit where I work, formerly known as Encore.org — named Lam and 14 other entrepreneurs as 2022 Innovation Fellows. All lead intergenerational initiatives.
About the Innovation Fellows Program
Now in its third year, the Innovation Fellowships program provides recipients with expert coaching over nine months, peer support, $10,000, and exposure to leaders, advisers and funders.
"We're thrilled to welcome 15 new leaders who are bringing older and younger people together to address urgent problems like the climate crisis, racial healing, social isolation, and the shortage of early childhood educators," says Janet Oh, the program's director. "They're showing us creative ways to solve these problems and giving us hope for a better, more equitable future."
Mental health in America was a big problem before the pandemic made things worse, hitting teens and older adults the hardest. Bringing these groups together and finding ways for them to authentically connect has been Elly Katz's passion for the past 12 years.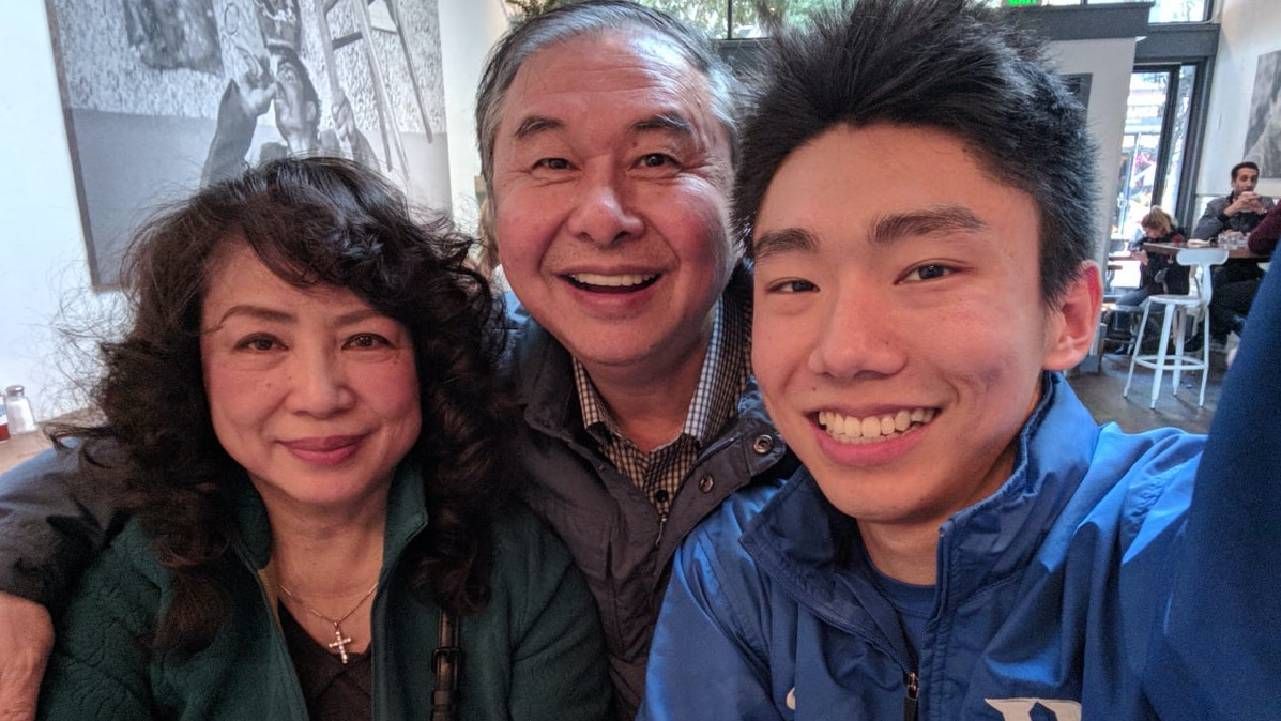 Developing Empathy, Reducing Ageism
Katz is the 72-year-old founder and executive director of Sages & Seekers, a nonprofit based in Los Angeles that offers eight-week programs — both in-person and online — pairing small groups of older adults with teens for authentic connection.
"I think the mental health issues in teens are being driven by social media," says Katz, an Innovation Fellow. "When all you show and see is the happy version, and you don't connect to what makes us all human beings — the flaws, the failures and the struggles — that's when we begin to feel alone."
Katz's original motivation to connect the generations stemmed from what she describes as an "intense empathy for older adults," too often underutilized, disrespected or forgotten.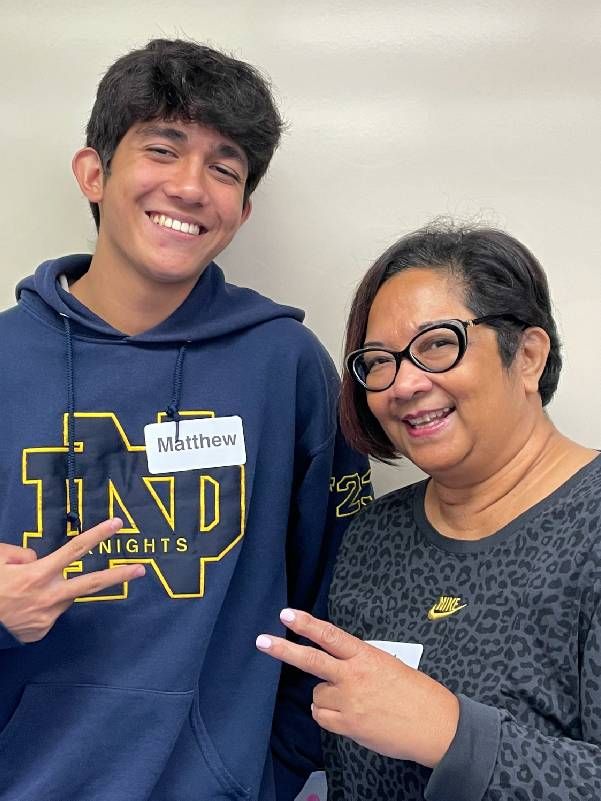 At the time, her 16-year-old son reminded her how much energy she gained by being around young people. That energy is what she believed older people needed, and she was pleasantly surprised when she first brought a group of teens and elders together.
"There were only six Sages and six Seekers, and they were laughing and having fun and sharing stories and joking," Katz recalls. "That's when I realized these two age groups – both marginalized – had this incredible connection, if we could just uncover it."
The pandemic catapulted Katz's online offering. The majority of Sages & Seekers' eight-week programs now happen virtually, with people participating from all over the world. In select cities, here at home, several high schools now offer in-person Sages & Seekers programming again.
Katz's long-term goal? To discover the social problems these generations can solve together.
Connecting Black Women Across Ages and Life Stages
Innovation Fellow Nicole Kenney's experience with chronic stress, and the toll it took and her physical and mental health, helped her realize she wanted to help other Black women find support. In her own life, that support first came from her family, including her auntie Dr. Deborah D. Roebuck, a registered nurse who noticed Kenney was struggling.
"She told me the worst place to be when you're in a low place is by yourself," Kenney, 39, recalls. Through talking with her auntie she "gained the language to understand what I was experiencing and feel like it wasn't just a 'me' thing."
"I realized there was a hunger for intergenerational spaces for women to support other women — especially Black women."
Kenney created a documentary that featured conversations she was having with women in her community who were giving her advice, women she affectionately called her aunties. "I was creating the documentary for myself," says Kenney, "but when I shared it, I realized there was a hunger for intergenerational spaces for women to support other women — especially Black women."
Kenney is the founder of Hey Auntie!, a digital platform and community offering Black women life-on-life mentorship and the tools needed to thrive at "home, work and everywhere in between." In 2020, when the Economy League of Greater Philadelphia put out a call for Millennial-focused health solutions, Kenney won the $50,000 grand prize.
"The need for safe spaces for Black women to connect and have their health and well-being supported has been here for a while," says Kenney. "But now there's public support of the idea, and people are seeing this as a solution to some of the structural and systemic issues that create unique barriers for Black women to seek and receive the quality mental health support they need."
While the platform is being built to center Black women's experiences, Kenney has seen and enthusiastically welcomes the support of everyone. "We have a lot of non-Black women who support Hey Auntie! because they understand the importance of a culturally tailored approach to improve the mental health and well-being of Black women," Kenney says. They support in a variety of different and thoughtful ways, while still honoring the safety of the space. "Cultural humility is key."
CoGenerate named 15 new Innovation Fellows today. Here are brief descriptions of the other 12:
Anya Kamenetz helps scientists, educators, content creators, parents and grandparents tell compelling climate stories that inspire children to take action
Christina Hernandez matches Los Angeles community college students with experienced professionals invested in developing the next generation of early childhood educators
Genevieve Leighton-Armah supports the future of Black communities in the Bay Area through intergenerational learning, reflection, rest and healing
Jon Adam Ross works with intergenerational, intersectional and interfaith communities to build relationships across divides through collaborative theater projects inspired by shared cultural touchstones
Lewis Bernstein engages former Sesame Workshop employees in a three-generation mental wellness initiative where they mentor high school students who, in turn, mentor preschoolers using curated Sesame Street segments that spark discussion, empathy, and joy
Libby Stegger trains bridge builders in cities and small towns to draw out diverse perspectives across generations and drive collaborative community solutions
Mariam Sankoh facilitates cogenerational, cross-racial dialogue that contributes to racial healing and creates thriving, equitable and just communities
Natilee McGruder bridges generational divides felt by Black and brown grassroots leaders in Alabama to create a foundation of peace, safety and community healing for all
Roderick Heath teaches young people to use the power of film to capture the rich stories and history of older generations in North Carolina and develop solutions that can help create a better future for all
Samuel Rubin fosters multigenerational, youth-led, story-driven efforts to showcase environmental action in the entertainment industry
Sky Bergman helps high school students and The League of Women Voters join forces to boost youth voter registration and civic engagement, making youth voices heard, one vote at a time
Tara Chadwick brings elders and children together to share knowledge about food, health and urban farming through art, storytelling, music and dance