Take a Deep Dive Into 50 Years of Films
'The Curious Movie Buff' is a new book filled with random facts about 80+ 'must watch' and 'must watch again' movies
If you're a giant movie fan like Jennifer M. Wood, coming up with your list of all-time favorite films is a big ask.
For the new coffee table book, "The Curious Movie Buff: A Miscellany of Fantastic Films From the Past 50 Years," Wood and a team of writers at Mental Floss, managed to cull a list of some 80-odd films to spotlight; from blockbusters like "Jaws," "Black Panther" and "Titanic" to classics like "The Godfather," "All the President's Men" and "Goodfellas" to comedies, genre films and cult flicks like "Young Frankenstein," "Evil Dead 2" and "Hedwig and the Angry Inch."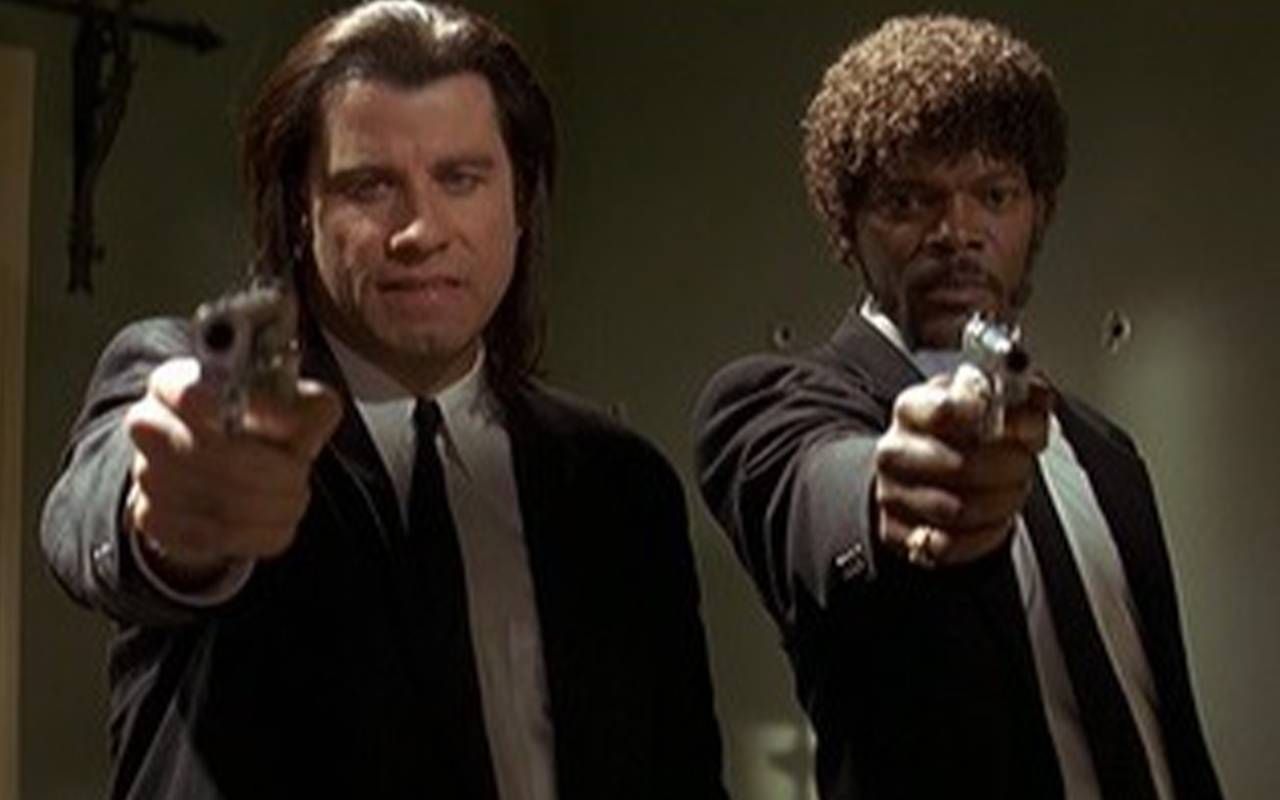 The entertaining and quirky volume also offers fascinating factoids about hundreds of other movies through lists such as "Politics Unusual: 5 Intriguing Political Movies," "Movies That Were Supposed to Be Sequels to Other Movies" and "Love, Unconventional Style: 11 Offbeat Romantic Comedies."
One of Wood's earliest film memories is watching "The Godfather" as a young girl and recognizing it was something special — even if she didn't quite get it.
"The whole idea here was to celebrate film and to celebrate not just recent movies," says Wood, the managing editor of Mental Floss. "With each main movie, we did a sidebar that would recommend between ten and twenty movies, and honestly that was painful to choose. If they had given me ten times the size of the book, it still would have been painful."
Here's a preview of what you'll find in "The Curious Movie Buff" — with just a few spoilers:
A Book for Cinephiles and Casual Fans Alike
Wood, who grew up going to the drive-in and later co-founded the Portland (Maine) Festival of World Cinema and served as the longtime editor-in-chief of MovieMaker magazine, has an appreciation for all kinds of movies from horror (her favorite genre) to the lesser known works of Martin Scorsese ("After Hours" and "King of Comedy"). One of Wood's earliest film memories is watching "The Godfather" as a young girl and recognizing it was something special — even if she didn't quite get it.
"I always tell people the reason I am the way I am is because one of my first movie memories was seeing 'The Shining' — my parents assumed we would all be asleep at the drive-in by the time the second movie came on," she says. "I also grew up with video stores and was obsessed with horror movies. I remember seeing 'Evil Dead' as a kid and being mesmerized."
She adds, "I had a very mixed bag in terms of influences. Charlie Chaplin was the one actor who could make me laugh the most when I was a kid. My dad loved Westerns, and my mom was very much into what was in theaters now. Even then, I was fascinated by filmmaking and directors."
You'll Want to Add Many Titles to Your Streaming Queue
One of the hoped-for benefits of the book is to help viewers build up their movie queues, whether to revisit an old favorite like "The Princess Bride" or finally get to see a '70s classic like "Blue Collar."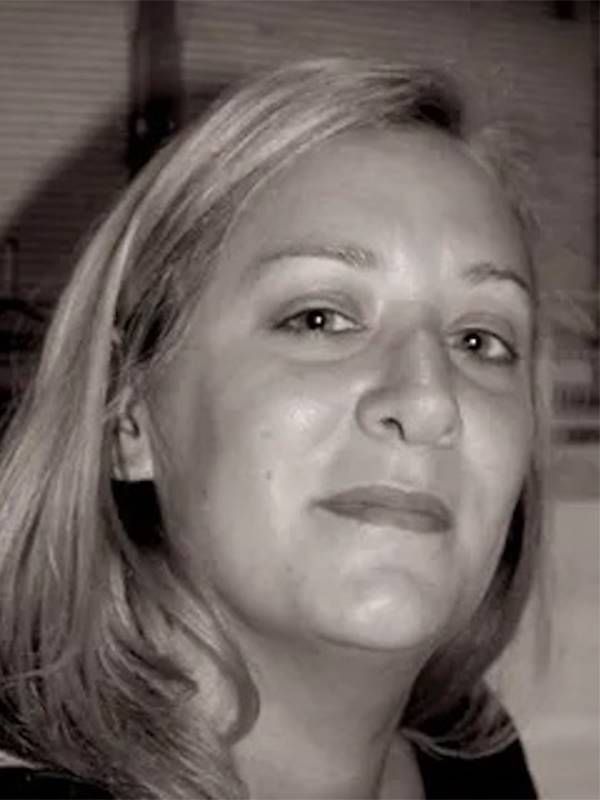 "These things are literally clicks away for all of us, but so many people may be passing them by because of streaming and the algorithms we put into streaming," Wood says. "A big part of the book was to talk about the movies we know our readers already love — like 'Back to the Future' and 'E.T.' and to go back a bit further and give enough information to hopefully open up interest in other movies."
It's All About the Minutia of Moviemaking
Anyone who's read Mental Floss knows to expect a deep dive into a topic and that the smallest details get big props. Did you know, for example, that the song "Maybe This Time" from "Cabaret" wasn't in the stage version? Or that President Ronald Reagan included a line from "Back to the Future" in his 1986 State of the Union? Or that David Bowie's "Moonage Daydream" was played at high volume during the filming of the final scene of the 2019 version of "Little Women" at the request of co-star Saoirse Ronan?
"We're a website that loves minutia," Wood says. "We joke that the throwaway line we might read in a book or hear in a documentary might spark ideas for a feature article. Those are the kinds of things for me that have always been really fun."
The Sourcing Goes Deep
The book features a combination of new material and reworked listicles and articles from Mental Floss, with all information fact-checked rigorously against multiple sources.
"As we really like to go 'behind-the-scenes' with our coverage of movies, we often look to interviews with a particular film's actors, director, writer and producer, listen to any behind-the-scenes commentary that might exist as part of the movie's DVD/Blu-ray release, as well as any featurettes or documentaries, and dig up old newspaper articles that ran at the time of an older film's release," Wood explains.
"If there are books written about the making of a particular movie or the work of a director, we'll often look at those, too. And in some cases, the info comes from interviews we have conducted directly with someone involved in the film. Then all of that information goes through our fact-checkers, who dig up even more information."
Lists Upon Lists
Each decade from the 1970s through the 2010s gets its own list of top titles, while other compelling lists include "10 Brainy Zombie Flicks," "10 Essential LGBTQ Movies," "10 Obvious Movie Anachronisms" and "Perfectly Ever After: Impeccable Movie Endings." The latter is a favorite of Wood's partly because it allowed her to give a shout-out to one of her top films: the 1974 crime drama "The Taking of Pelham One Two Three."
"We couldn't do ten Scorcese movies and ten Spike Lee movies— we didn't want to go so heavy on one director."
"It allowed us to cover a wider time period and a variety of genres," she says. "That's where 'The Taking of Pelham One Two Three' got its inclusion. Not only is the ending perfect but it's perfectly cast, acted, written and edited — it's kind of got everything."
Wood and her team decided early on that they wouldn't feature multiple movies from the same directors, no matter how acclaimed or beloved — or else they wouldn't get to cover as much ground. "We couldn't do ten Scorsese movies and ten Spike Lee movies — we didn't want to go so heavy on one director," Wood says.
Harvey Weinstein's Films Are In, Woody Allen's Are Out
With "#MeToo" allegations and court cases continuing to roil Hollywood, there were conversations about whether it was appropriate to include Oscar-winning writer-director Woody Allen, who has been accused of sexual abuse by his adopted daughter, and former A-list producer and now convicted rapist Harvey Weinstein, whose slate of Miramax films once dominated awards season. In the end, none of Allen's films made it, while a range of films released by Miramax, including "Pulp Fiction," "Scream" and "The Thin Blue Line" are in the book.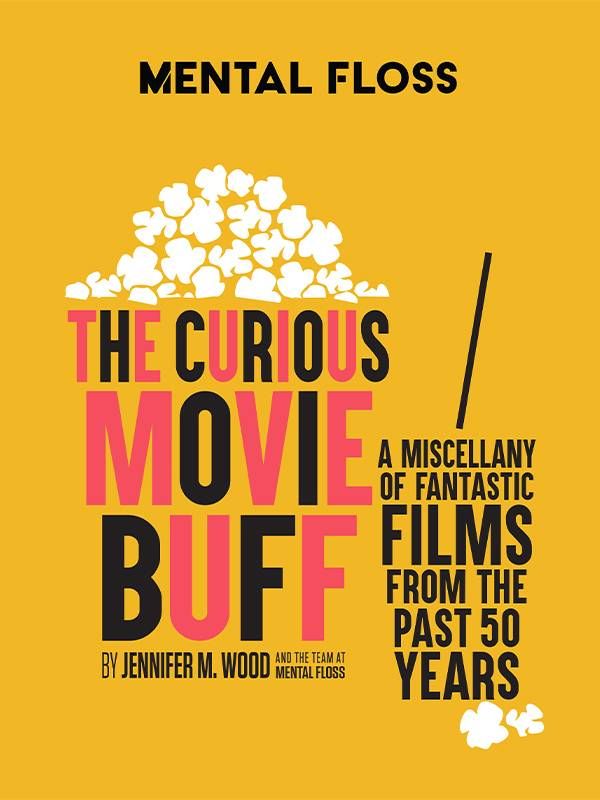 "Woody Allen was probably the first director I knew about and probably the first director that I said, I want to watch all of these movies," Wood says. "The last thing I want to do is make the book political, but I also don't want to support something that's triggering."
Foreign Language Films Didn't Make the Cut
Early on, the decision was made against including foreign language films, because of the sheer volume of choices. "It's like where do we start and where do we end? It would be so incomplete," Wood says. "I didn't want to give short shrift to something like that. We also were doing movies of the past fifty years. With foreign films, I would want to go back a bit further. I'm hoping to be able to do that as its own book."
There Might Be a Sequel
The "Curious Movie Buff" is part of a series of books that also includes the TV-focused "Mental Floss The Curious Viewer," and just might have franchise potential.
"If there were a sequel, there's a lot of ways we could go," Wood says. "Certainly, we could go back further in terms of movies, but I think either going further into a specific genre or foreign films would be the way to go. Maybe it's a sequel book about sequels — I hope there will be one."
Robert DiGiacomo
is a veteran Philadelphia, Pa.-based journalist who covers food and travel, arts and entertainment and personal finance. He has written for The Washington Post, USA TODAY,  The Penn Gazette and Fodor's.
Read More