The Changing Role of the Caregiver
Combating loneliness and isolation are vital parts of the job; as a bonus, friendships form
Rita Scott and Denise Goerke met at a senior day facility in Atlanta, GA. Scott worked as a program director at the facility, and Goerke was one of 30 people Scott looked after. Despite their different roles, they shared a love of gardening, dogs, sewing, cooking, and reminiscing about their families.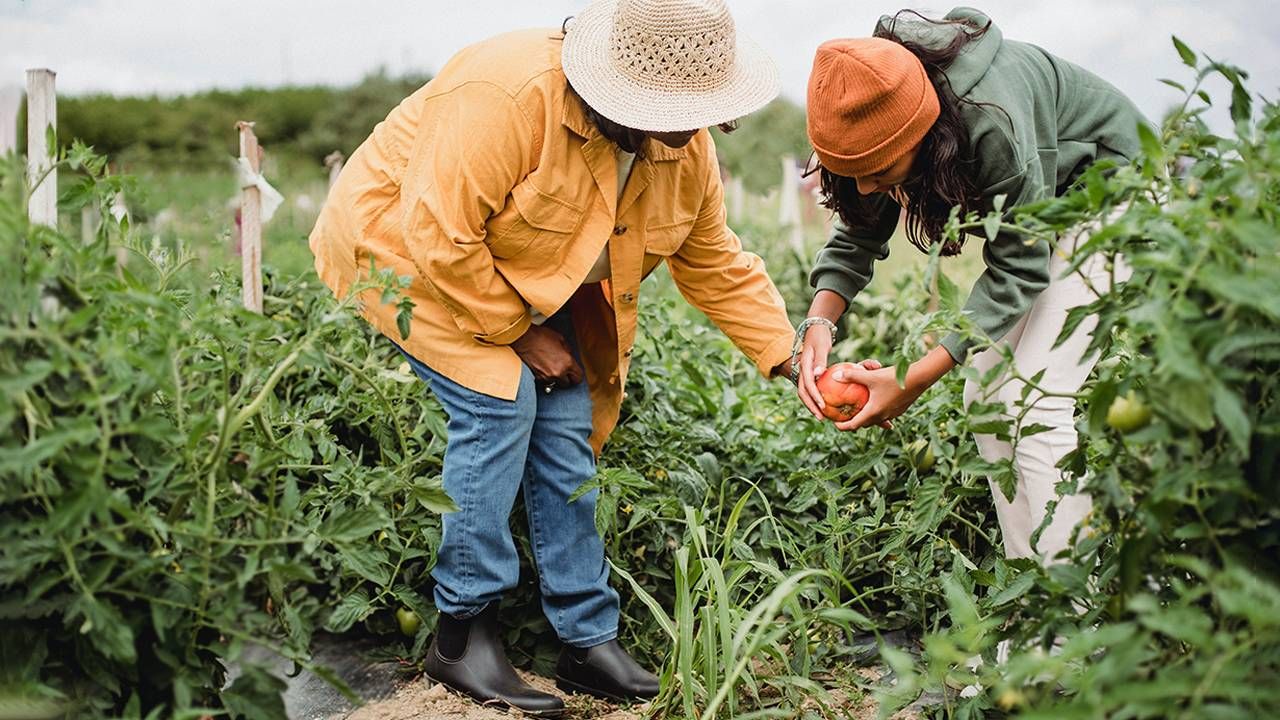 Goerke's husband, Dan, noticed their friendship and asked Scott to care for his wife a few days a week. In 2014, Goerke was 56 and recently diagnosed with Alzheimer's. Scott interviewed Denise, Dan, and their son. 
"I was welcomed into their home," she says. "She was diagnosed with Alzheimer's and could mostly take care of herself. So I started two days a week, helping with light housework and shopping, but mostly spending time engaging with Denise. Dan thought it was important for me to keep her mind active." 
"While more research is needed, some evidence shows social isolation may harm those living with Alzheimer's or dementia. 
Staying Socially Active 
Monica Moreno, senior director of Care and Support for the Alzheimer's Association, sees the benefit of spending time with people. "During the pandemic, we heard from some dementia caregivers that they noticed an accelerated disease-related decline with their loved ones," she says. "While more research is needed, some evidence shows social isolation may harm those living with Alzheimer's or dementia. 
But, on the other hand, strong relationships with others and having a social network can help those living with the disease have a better quality of life and may reduce agitation." Further, the National Institute on Aging found social isolation in older adults can pose health risks. 
Part of the Family 
"Dan read a lot about Alzheimer's and shared a lot of the materials with me," Scott says. "His main concern was for me to keep Denise's mind as alert as possible. They had a loving relationship, and I felt like I was part of the family; we worked in her garden, took long walks, and talked." 
Scott's son, who was in high school then, stopped by a few times a week to spend time with Denise and her dog. "We all loved Denise and her dog," Scott says. "I loved her whole family like they were mine." As Goerke's Alzheimer's progressed, Scott spent more time with her until she was moved into a memory care facility (memory care is for older adults struggling with memory loss due to Alzheimer's, dementia or other cognitive impairments.) 
Scott kept in touch and visited often. "I felt the loss," she says. "I thought of Denise as my older sister." Goerke passed away from Alzheimer's at the age of 65.
A Friend to Count On 
Esther Nunez looks forward to Wednesdays ─ that's when Annagrette Oberholtzer visits. Oberholtzer is a caregiver at Papa, a service that connects older adults with caregivers. Papa calls their caregivers pals. "Annagrette and I have gotten close," Nunez says. "I would say we are friends. It's socialization for me, myself, and I. I have a special needs son, Leland, who is 32. So since Leland is not here when she comes on Wednesdays, it's just her and I time.  
When Annagrette comes, we start with her asking what I need to do. First, she helps change the sheets because I have bad knees. Next, she checks things around my house to ensure I stay safe. She does some light cleaning or reaches for things that are up high because I'm short. Then we sit around and chit-chat." 
"It feels like I'm spending time with a good friend rather than going to work," Oberholtzer says.  
One common bond is foster care. "Esther and I have similar backgrounds in different parts of the child welfare system," Oberholtzer says. "I was a case worker, and Esther was a foster parent a couple of decades before I graduated from college. We share stories about our experiences and discuss how times have changed. In addition, she updates her previous foster children with whom she maintains regular contact and sometimes shows me pictures of them." 
She cares for her family, extended family, and foster family. When I first started, I would help with chores around the house, such as dusting. I still do these things, but a year later, we make sure we have lots of time during visits to sit and chat.
Oberholtzer is supposed to spend 10 hours a month with Nunez. She has learned to set the alarm before the visit ends. This gives Oberholtzer enough time to change the bedding or do chores before the break.  She also helps remind Nunez about upcoming doctor appointments. 
The Rockford, Ill., resident has diabetes and has family members with dementia. It's something she worries about. "I write everything down, and I have Annagrette here to remind me of appointments," she says. But, over the past year, their friendship grew. "It feels like I'm spending time with a good friend rather than going to work," Oberholtzer says.  
Friendly Supports  
In addition to in-person visits, people who use Papa can connect with caregivers via an app or the telephone. Papa partners with approximately 70 Medicare Advantage health plans.  
"I believe we've entered a new era of healthcare," says Andrew Parker, CEO and founder of Papa. "Social needs are seen as health needs. Increasingly, the healthcare industry recognizes the value of nontraditional, yet impactful approaches like Papa to enhance member experience and improve outcomes." 
Monica Vermani, a clinical psychologist, also believes social connections provide a sense of belonging. "Close contact with people enhances mood and reduces stress and anxiety," she says. "Further, a healthy social life lowers our risk of dementia."