The Glamorous History of Drag
Frank DeCaro captures larger-than-life diva moments in his new book
(Editor's note: Covering LGBTQ issues is an ongoing Next Avenue priority, and this June, during Pride Month, we are publishing a special LGBTQ-focused series. The first article in the series was How to Be an LGBTQ Ally, followed by a feature on the nation's largest LGBTQ-inclusive affordable housing for older adults and a guide to supporting a transgender child or grandchild.)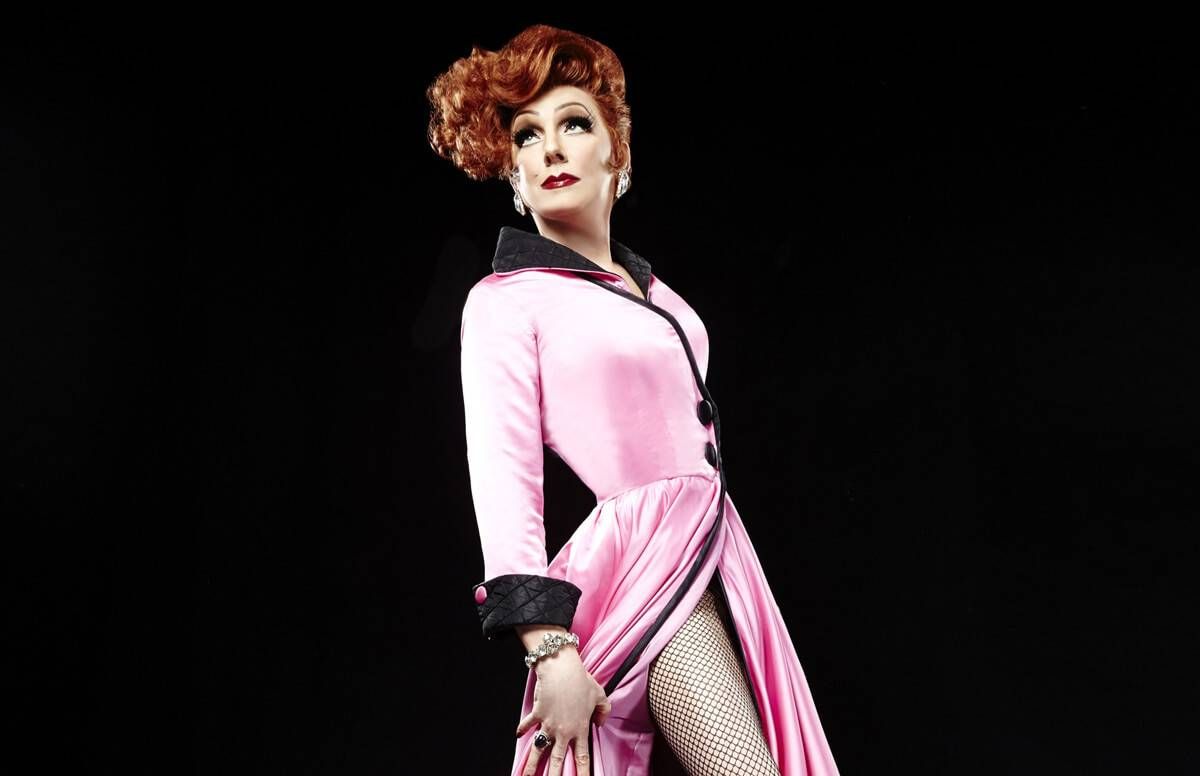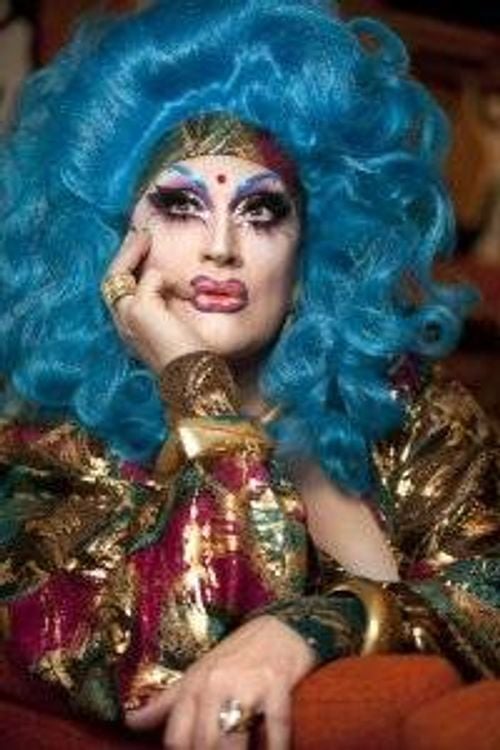 Drag in all its sequined, feathered and bewigged glory has long captivated author-comedian Frank DeCaro.
He was just 4 when he discovered drag while watching the classic TV sitcom, The Munsters. In the episode, Frankenstein-like Herman Munster gets struck by lightning and wakes up as a cocktail waitress.
"I was like, 'This is the greatest thing ever,'" recalls DeCaro, author of the new book, Drag: Combing Through the Big Wigs of Show Business.
Thus began a lifelong love of drag and its various forms — from mainstream performers on TV, movies and Broadway to the luminaries of the drag world like Divine, Charles Pierce and Jim Bailey.
With the current popularity of the hit reality TV series RuPaul's Drag Race — and a new generation of drag divas emerging — the moment seemed right for DeCaro to chronicle the larger-than-life history of the genre.
"I think the gay community is starting to realize how brilliant drag artists are."
The author of The Dead Celebrity Cookbook: A Resurrection of Recipes From More Than 145 Stars of Stage and Screen and the former "Out at the Movies" contributor for The Daily Show, as well as a stand-up, DeCaro sought to reveal the outsized heart beneath the glittery façade of every drag queen.
DeCaro talked to Next Avenue about his deep affection for drag, what drag means to the LGBTQ community and what the future holds for the genre. Highlights:
Next Avenue: Why did you want to write this book?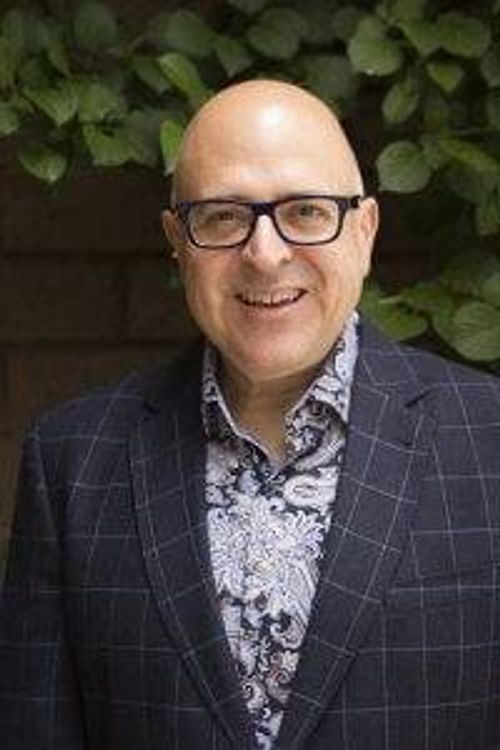 Frank DeCaro: Drag performers are keepers of the flame of a period in entertainment that was about giving the audience the best time of their lives. It may only be for 90 minutes, but you're going to forget your troubles and it's going to be in a fantasia of glitter.
I want people to remember what came before with our culture. If you think drag began with Season 1 of RuPaul's Drag Race, this is what you need to know.
Your 'drag-dendum' at the end of the book is impressive, covering more than a century's worth of 'highlights and high hair.' How did you do the research?
It was the kitchen sink approach. I combed the internet. I read newspapers. I found old ads online. I talked to friends. I went to archives. I went through the old crap I had collected since I was a kid.
The more you look, the more you find. Hollywood has always loved to a get a man in a dress — it's everywhere.
What surprised you the most with what you found?
I was most blown away by Julian Eltinge, who's widely considered to be the grandmother of modern drag. He was given his own Broadway theater in 1912. That's mind-boggling to me. It's wild to me that drag's always existed.
The mainstream view of drag — and gender roles — has changed dramatically since Milton Berle put on a dress in the '50s. How has drag managed to stay relevant?
You've got to give RuPaul her props, by showing us drag queens who have full lives and want the same things we all want: acceptance and love and success and dreams fulfilled and their parents to love them.
I cry every week watching that show, seeing people who put on dresses for a living for all their glory and all their reality.
What's the relationship of the LGBTQ community to drag today?
I think the gay community is starting to realize how brilliant drag artists are.
There was a time when drag artists felt marginalized in their own community. I was never one of those people. From the time I started going to gay bars at 17 with my fake I.D., I loved them. To me, it's because I love old-school entertainment. It's like stepping into vaudeville — and it was naughty.
I hope that the gay community realizes the important place drag queens have held. It's always the most outrageous people who get things done. If you cannot fit in the closet, you have to be out. If I have to be out, I'm going to do it with some dignity.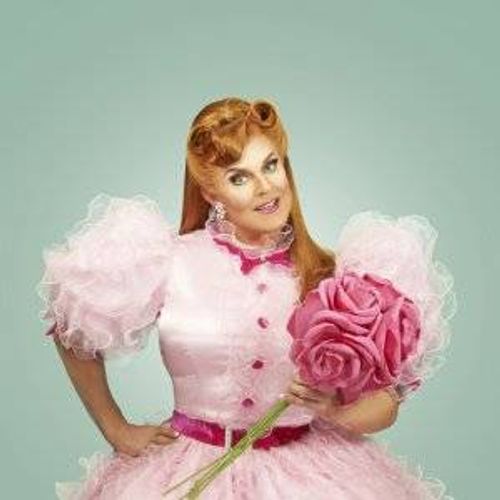 You spotlight drag performers who have a complete affinity for their celebrity personas, such as Richard Skipper as Carol Channing or Rick Skye as Liza. Is that a dying art?
You think that female celebrity impersonation is going to die out and then someone like Derrick Barry shows up and he's doing Britney Spears. As long as there are performers wearing dresses made of meat, celebrity impersonators will have something to do!
The thing I want to share is that there were people doing female impersonations in the 50's, 60's and 70's. Jim Bailey never called himself a female impersonator or a drag queen — he was a "gender illusionist." He was so mainstream, he not only was on Here's Lucy as Phyllis Diller and in Vegas as Judy Garland, he did a primetime Super Bowl special on network television in which he arrived in an open convertible dressed as Barbra Streisand singing "Don't Rain on My Parade."
Wow, that had to be one of the gayest moments ever shown on TV!
My 'turn-gay' moment was on Saturday Night Live [in 1979] when [drag artist] Joey Arias and Klaus Nomi sang back up for David Bowie. That was the moment for me. If you didn't know you were gay at 11:30, you knew at 1 a.m.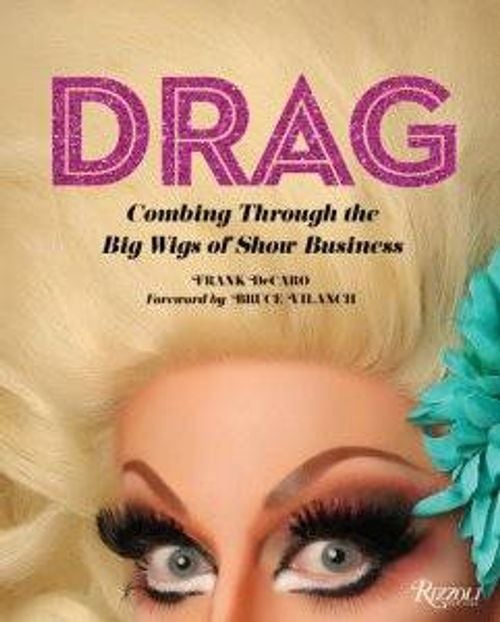 What does the future hold for today's drag personalities?
The future of drag is very multi-pronged. People are rediscovering and appreciating the titans of drag, like Miss Coco Peru, Lady Bunny, Sherry Vine and Dina Martina. But I also think the exciting thing about the future is the notion of drag that's being explored. You can be Darcelle XV, who's the Guinness record holder for oldest drag queen still working in her 80's or Desmond the drag kid, who's 11, or be Murray Hill, a drag king, or be a 'bio queen — a female drag queen.
Do you see yourself putting on a dress (again) anytime soon?
When you get in drag and look like a woman in a Far Side cartoon, there's not much call for you.
I have played a Zumba class-attending Jewish mother in a web series called Spooners and have appeared on stage as Phatti LuPone, Patti's twin sister. It was offensive and awful, and I loved every minute of it.
The bottom line is that drag's really fun. There's a lot of laughs and a lot of glamour and a lot of being genuinely emotionally moved by it. It's amazing that a man in a dress or a woman in a chest wig can do all that.
Robert DiGiacomo
is a veteran Philadelphia, Pa.-based journalist who covers food and travel, arts and entertainment and personal finance. He has written for The Washington Post, USA TODAY,  The Penn Gazette and Fodor's.
Read More