The Long-Term Realities of Being Childless
Many live a fulfilling life without regret and value connections with family and friends
My wife and I have stayed close to four couples for nearly 40 years. We've shared health updates, career successes and setbacks, and celebrated birthdays. Of these five couples, four chose to be childless, including us, and one couple had two children who are now adults.
Now that we're getting on in years and are mostly retired, I wondered what the ramifications are of being childless.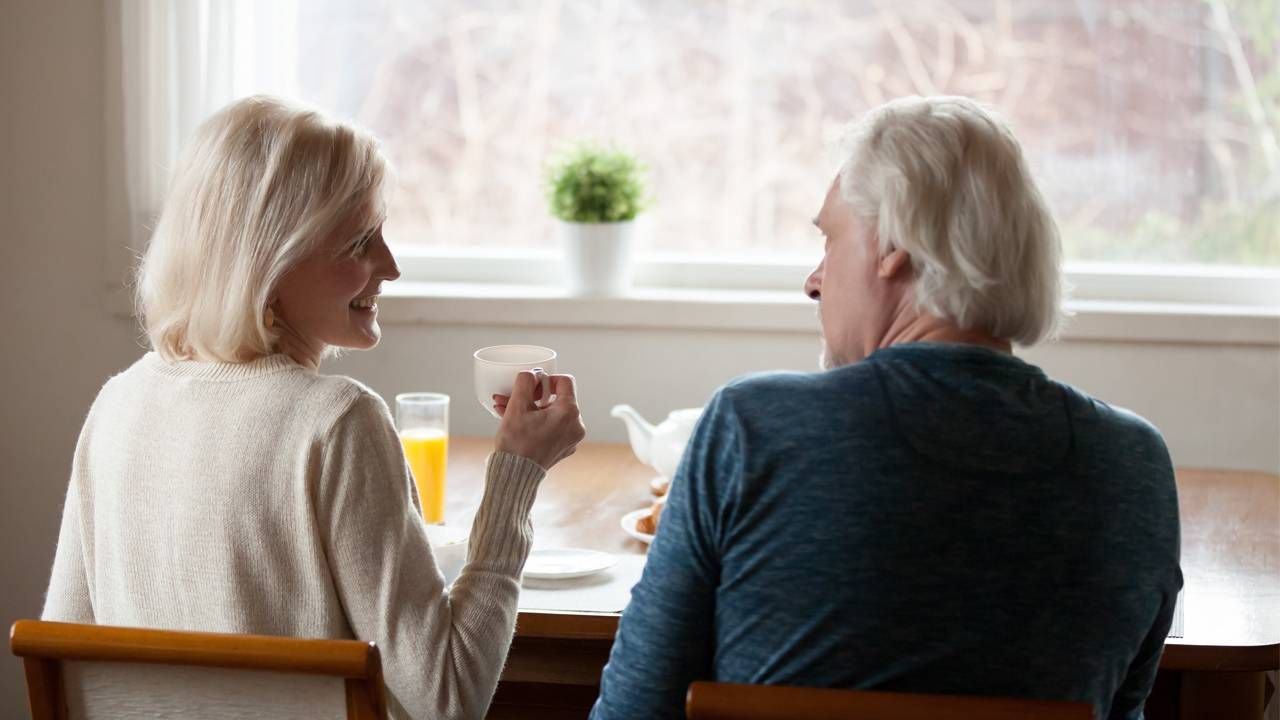 Do people have regrets? Or is being childless a choice that couples make, come to terms with and then enjoy their lives in other innumerable ways? Is preparing for the later years more difficult without children to support you and help in preparation?
The predominant takeaway from interviewing experts is that not having children is a choice couples make that doesn't prevent them from being happy, or even leaving a legacy. Most childless couples compensate by developing strong friendships and networks.
But they must prepare earlier, and more thoroughly, for older age, without the ability to rely on children for support.
Childlessness Norms Have Shifted
University of Michigan's Health and Retirement Study revealed that, in 2016, 18% of people in their 50s have never had children; neither did 15% of people in their 60s nor 10% in their 70s. In most cases, the number of childless men was 4 percentage points higher than women.
Richard Johnson, who directs the Program on Retirement Policy at the Urban Institute in Washington, D.C., attributes this number of childless couples to several factors including, "women's increased educational attainment and increased employment." 
Today's women, Johnson notes, "are more likely to have worked for pay than earlier generations of older women, and many working women elect not to have children." As women pursue careers, some delay having children, and by the time they decide to, it's often too late medically.
"We've led very happy, satisfying lives."
Moreover, Johnson explains, norms have been shifting, making childlessness "more acceptable" than it was two decades ago, when childless couples were frequently viewed as odd or peculiar.
He also said there's a financial component; based on Social Security and employee pensions, more couples have the means to manage financially. Making the choice to remain childless has had positive, rather than negative, implications.
Take my friend Virginia Sandifur, one of my childless couple friends here in New York. In her career, she was a busy theatrical and film actress who appeared on Broadway in "Follies" and "I Love My Wife." Her husband Dan Lieberstein was a producer of the TV series "The Equalizer" and music supervisor for the HBO series "Sex and the City."
But it wasn't only a commitment to an artistic life that led to their choosing to be childless; personal reasons and genetics played a role. 
Sandifur's dad suffered from a rare bleeding disease, requiring recurring transfusions, which could have passed on to future generations. At the same time, the Vietnam War was raging, and the couple wondered whether they wanted to bring children into this troubled world. So they chose being childless.
She has no regrets about that decision.  "We've led very happy, satisfying lives," Sandifur says.
After her performing career ended, Sandifur became a teacher at the American Musical and Dramatic Academy (AMDA). There, she got close to many students, saw them grow, get married and appear on Broadway; in essence, performing a role like a parent to them.
Nor is she disturbed about planning her later years without the support of children. "We're used to making decisions for the two of us," she says.
The Importance of Strong Social Connections
In fact, childlessness has always been a societal component, as Rachel Chrastil, a history professor at Xavier University in Cincinnati, noted in her book "How to Be Childless: A History and Philosophy of Life Without Children." 
She says there are numerous reasons that couples opt to be childless including: not finding the right partner to raise children with; infertility and leading a full life without children and then discovering that it's too late to have them. 
Chrastil adds that the choice of being childless "doesn't happen at one moment. It's unfolding over many years."
But in Chrastil's view, childless couples tend to be adaptive and resilient, and most don't sit around harboring regrets. Childless couples tend to develop "strong social relationships such as with friends and family, including nieces and nephews," she says.
And maintaining strong social connections "is important for aging across the board," she notes.
However, Chrastil points out that childlessness caused by infertility can cause some lingering doubts and discomfort if the couple doesn't re-frame their thoughts about it.
As childless couples age and need to start taking care of themselves, "they have to be more creative on how they seek care in their older years," Chrastil says. She adds, however, that it's a myth that all offspring take care of their parents in older age; many don't.
There can be advantages to being childless. Childless women tend to accrue more wealth than mothers. And their friendships can deepen over the years. Hence, childless couples can be just as fulfilled as people with children.
She adds that it's a myth that all offspring take care of their parents in older age because many don't.
Marni Amsellem, a psychologist in private practice in New York and Connecticut, says every childless couple is different, so it's hard to make sweeping generalizations about them.
"For most it's just a choice. They often are close with their partners, and sometimes it's their second marriage and it's later in life," so having children isn't a possibility, she explains.
In fact, Amsellem sees many positives about being part of a childless couple. "They have more freedom to make life choices," she notes.
One limitation can arise when childless couples must contend with an unexpected illness or emergency and can't rely on adult children for assistance. But, Amsellem adds, some children aren't involved in their parents' lives and live far away, so it's not a given that they can offer support.
Moreover, childless couples often "build their own community network and resources. And that often includes other relationships that filled a space, such as friends, nieces and nephews," she says.
Starting in their 50s or so, couples without children need to be focused on health proxies (allowing someone else to make medical decisions on your behalf) and arranging details in their wills to prepare for the future, Amsellem says. 
These conversations about planning the next stage of their life make some people uncomfortable, but they're necessary to confront.
"If you live long enough, nearly everyone becomes a caregiver, at some point," Amsellem adds.
During the pandemic, the issue of social isolation has cropped up more for childless couples. So feeling connected with family and friends now becomes more difficult and must be addressed, she says.
Leaving a mark isn't synonymous with children.
Childless couples must also contend with the sometimes negative reaction of other people, cites Leslie-Ashburn Nardo, a psychology professor at Indiana University-Purdue University Indianapolis, who co-wrote an academic study on that topic.
Childless couples are perceived as "psychologically unfulfilled, that they'll have regrets and lead less meaningful lives," she says.
The Consideration of Legacy
What fuels these critical thoughts is "people's moral outrage, or their feelings of anger or disappointment with someone else's choice," Nardo explains.
People are expected to reproduce for the betterment of society, to keep it regenerated, and those who don't "are violating these strong held values or expectations," she says.
The only lingering issue for childless older couples involves their "legacy and how they set the stage for what comes after us," notes Chrastil.
But even that isn't a hindrance, because childless couples can determine their legacy "financially, by whom they leave their wealth to, contributing to the culture, or engaging with humanity such as volunteering with younger people," she explains.
Virginia Sandifur doesn't dwell on questions about her legacy.  "We're here now. We've living now.  We live in the moment. Anything after you're gone is up for grabs," she says.
Amsellen doesn't see any problem with childless couples and their legacy. 
Leaving a mark "isn't synonymous with children. Legacy is what we leave behind and encompasses so much more: all of what you've done, your values, your relationships, actions, creations and impressions you've left on others," she says.
Gary M. Stern
is a New York-based freelance writer who has written for the New York Times, Wall Street Journal, Fortune.com, CNN/Money and Reuters.  He collaborated on Minority Rules: Turn Your Ethnicity into a Competitive Edge (Harper Collins), a how-to guide for minorities and women to climb the corporate ladder.
Read More