Turn Up the Volume on Audiobooks
Listening to stories offers a mental health boost, may give your eyes relief and can be a source of entertainment
If you're enjoying the latest bestseller or self-help book, it's possible that you're actually listening to it.
The Association of American Publishers (AAP) stated in a September, 2020 report that downloaded audiobooks have seen continuous monthly growth since 2012. From January 2020 through September 2020, audiobook sales revenue jumped 17.6% compared with the same period in 2019.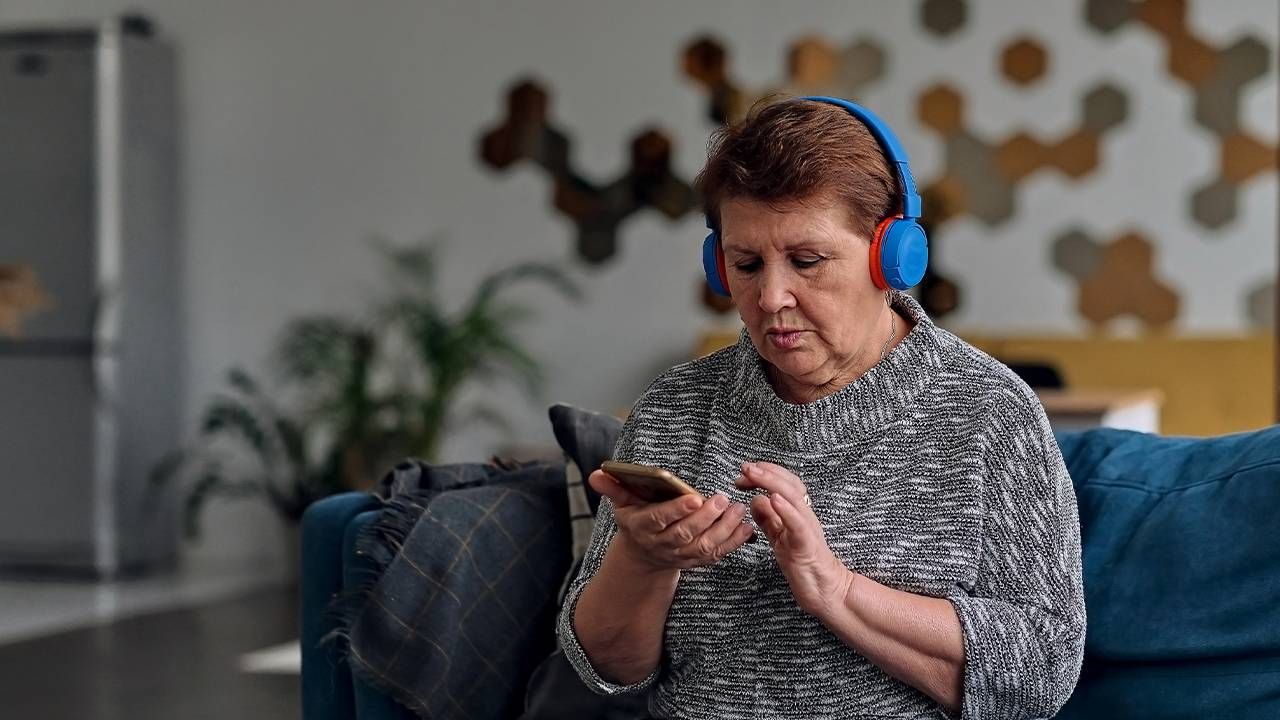 In fact, audiobook listening reached its highest level in 2020 -- 54% of Americans over age 12 have listened to an audiobook, according to The 2020 Spoken Word Audio Report.
As mentioned in our recent article on podcasts, the pandemic has led to an increase in "spoken word" audio listening, which includes podcasts and audiobooks.
The Evolution of the Audiobook
Audiobooks have a long and storied (pun intended) history.
In 1931, The American Foundation for the Blind and the Library of Congress Book for the Blind Project created the Talking Book Program. After the cassette tape was invented in 1963, publishers such as Random House began selling these "audiobooks" to consumers, bookstores and libraries. 
People 45 and over comprise 43% of U.S.-based audiobook listeners.
In 1997, Audible launched the first audio book player, and in 2003 it partnered with Apple to offer audiobooks through iTunes. In 2004, CDs replaced cassette tapes as the primary medium to listen to audiobooks and in 2009, digital audiobook downloads surpassed those of CDs.
Today, audiobooks are available in all genres. According to 2020 Audio Publishers Association surveys, the most popular is Mysteries/Thrillers/Suspense. People 45 and over comprise 43% of U.S.-based audiobook listeners.
Additional interesting survey findings:
The quality of narration is very important to audiobook listeners. Both fiction and non-fiction listeners prefer a professional voice narrator rather than the author as narrator.
While the car remains the preferred place for listening, the home is where people listen most often. Note: the surveys took place in early 2020, so it's likely that, with less car travel during the pandemic, the home is increasingly where people are listening to audiobooks.
Many people listen to audiobooks on smart speakers, such as the Amazon Echo.
Audiobooks Are Easy on the Eyes
"First and foremost I like narrated books because it reduces the wear and tear on my eyes," says avid audiobook listener David Spielberg, 77, of Palm Beach Gardens, Fla.
Roughly 3.4 million Americans age 40 and older are blind or have a visual impairment, due to glaucoma, macular degeneration, cataracts and diabetic retinopathy. By the time we're in our early 40s, we're often affected by presbyopia, a condition that makes it more difficult for us to read close up. For me, that means keeping about eight pairs of reading glasses throughout my house, car and purse.
The bottom line: listening to a book gives our eyes a rest and helps us enjoy books even more.
Still not convinced that you should give audiobooks a listen?
A 2017 study showed that listening to audiobooks improved the mental health, including depression and anxiety, of the study's participants, aged 65 to 80. 
And in the world of COVID-19, who couldn't use a little extra cheering up?
How to Find Great Audiobooks
When looking for an audiobook to listen to, in addition to recommendations from family and friends, you can also check the list of the best-selling audiobooks of all time, as well as the weekly New York Times bestselling audiobooks in fiction and nonfiction.
As mentioned, the professional quality of the reading is also important.
"Scott Brick became the new narrator for Lee Child's Jack Reacher books a few years ago, and he's terrific," says long-time audiobook listener, Melissa Hankinson of Boca Raton, Fla. Brick is a well-known audio voice actor, and has narrated over 900 books.
Everyone has their own personal preferences for voice quality and tone. Knowing yours will help you determine if you'll want to listen to additional books by an author, as well as choosing books based on a narrator you like.
How to Listen to Audiobooks
To search for, and listen to, digital audiobooks, you'll need internet access. Once the book has been downloaded, however, you can listen offline.  
Just like podcasts, you can fast forward or rewind, or listen to books at different speeds.
Many audiobooks are available for free from your local library. Every library uses different apps built into their system. Mine uses CloudLibrary. OverDrive, Hoopla and others are also popular library audiobook apps.
From your computer, tablet, or phone, go to your local library's website, search for the book title in audiobook form (mine shows a pair of headphones next to the title). Once you find it, click on the link, which will take you to the app that the library uses for customers to access audiobooks.
"I listen when I'm driving to work or doing errands, while I'm cleaning my house, or when I'm playing with my pets."
To download an audiobook from my Palm Beach County library, I go to the library's website, log in with my library card and enter a specific book or topic in the "Search" field. Once I find an audiobook that looks interesting, I click on the "Borrow" option. Then I choose "Listen," and the book is downloaded to my computer or device, where I can listen to it by clicking the right-arrow button. If the book is not available, I can place a hold on it and am notified when it's in, just like print books and e-books.
Audiobooks tend to be more expensive than e-books, because there are production costs to pay for voice actors and to create the audio files. The typical price for a newly-released audiobook is between $20 and $30; by contrast, a digital e-book has no audio and is usually less than $20.
Amazon's audiobook app, Audible, is popular. As of this writing, you get a free book (or two if you have Amazon Prime) during the 30-day trial period, and then a free book each following month for $14.95 per month, along with discounts and special offers on additional audiobook purchases. During the holiday season, I also found promotional pricing for Audible, at $8.95 per month for the first four months.
Hankinson subscribes to the audiobook app Audiobooks.com. The pricing is $14.95 for "one premium and one VIP Rewards" book per month, with discounts and special offers on audiobook purchases.
How do you listen to audiobooks once you've paid for them? You can hear them on your computer immediately or you can download the Audible or Audiobooks app and listen on your mobile device. 
Note: If you plan to download books to a mobile device or computer, make sure you have enough space. An average audiobook lasts eight to 10 hours, and each hour takes up about 15 MB of space. Ten downloaded audiobooks can use 1 GB of internal memory.
You can listen to audiobooks anytime, especially on a mobile device. "I listen when I'm driving to work or doing errands, while I'm cleaning my house or when I'm playing with my pets," says Hankinson. "Multitasking is way more fun when I get to hear a great story."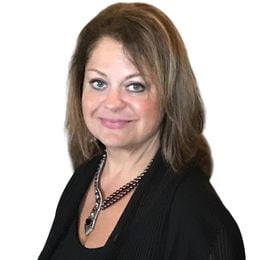 Margie Zable Fisher
is a freelance writer and the founder of The 50-Year-Old Mermaid, where she and other 50+ women share their learnings and experiences on living their best lives after 50. Her website is margiezfisher.com.
Read More