Why Retirees Flock to Places Where Climate Risk Is High
Even insurance companies are cutting and running — should you, too?
Over four decades, Dave Frisina became a local institution as a radio personality in Syracuse, New York. Now 68, he still streams a weekly music program — but he does it over the web from his new home in Florida. In 2021, Frisina and his wife, Jennifer, joined the legion of retirees still flocking to Sunbelt states like Florida, Texas and Arizona.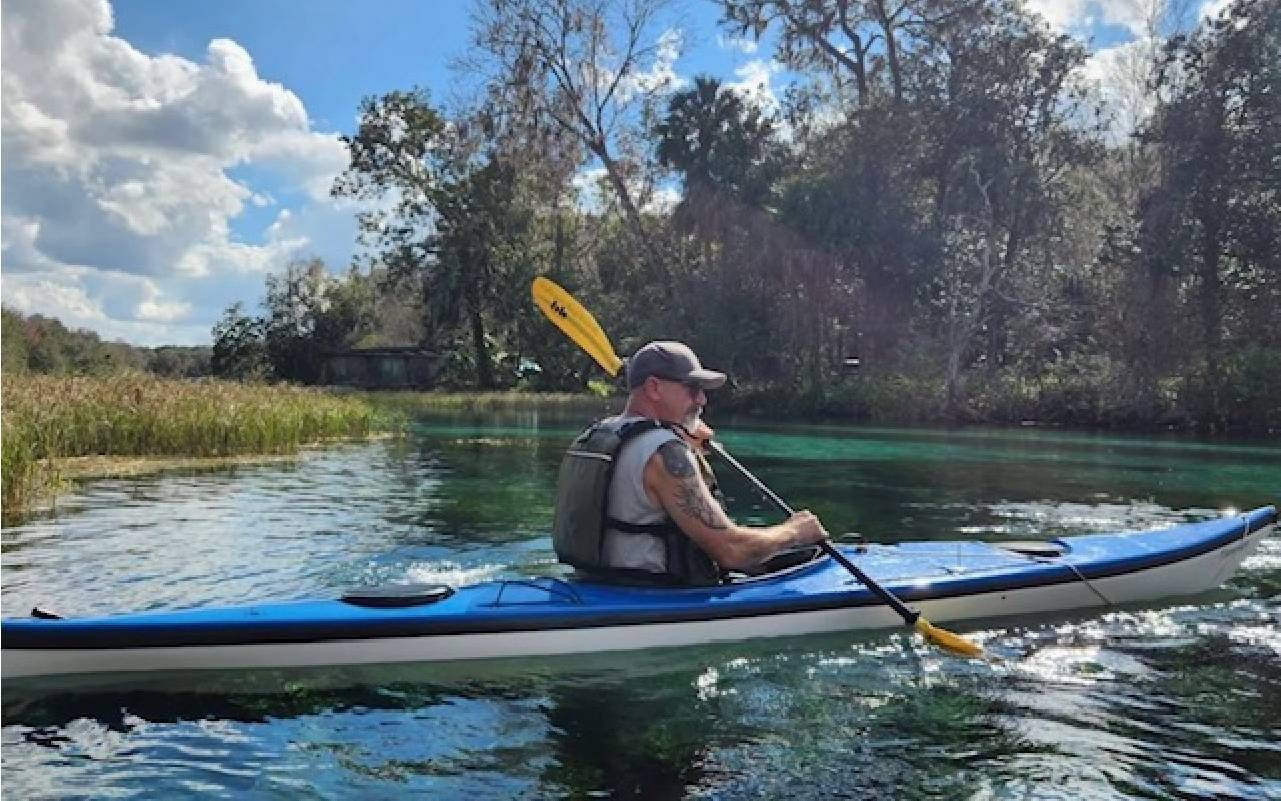 It's as if many older Americans somehow missed the headlines about how the U.S. so far this year has endured a record $23 billion in damage from weather disasters in which climate collapse has played a hand. Over the summer — the hottest on record, globally — high temperature records fell like dominoes across the nation, particularly in the Southwest.
But no climate statistics or even real-life brushes with disaster seem to have stanched the flow of retirees and others to the Sunbelt, especially the most vulnerable coastal regions.
"The most flood-prone U.S. counties saw 384,000 more people move in than out in 2021 and 2022 — a 103% increase from the prior two years," the real estate company Redfin found in a Summer 2023 survey.
Redfin found the same trend took hold in "places most vulnerable to wildfires and heat." Between the 2010 and 2020 U.S. Census, Florida alone added 2.7 million residents.
Blood is Thicker than Weather
For the Frisinas, the attraction was among the most basic: family. Dave's mother was living in Dunnellon, a small Central Florida town about a half-hour's drive southwest of Ocala. At 91, she could use some help and the fact that she owned her own home kept Dave and Jennifer out of the overheated Florida real estate fray.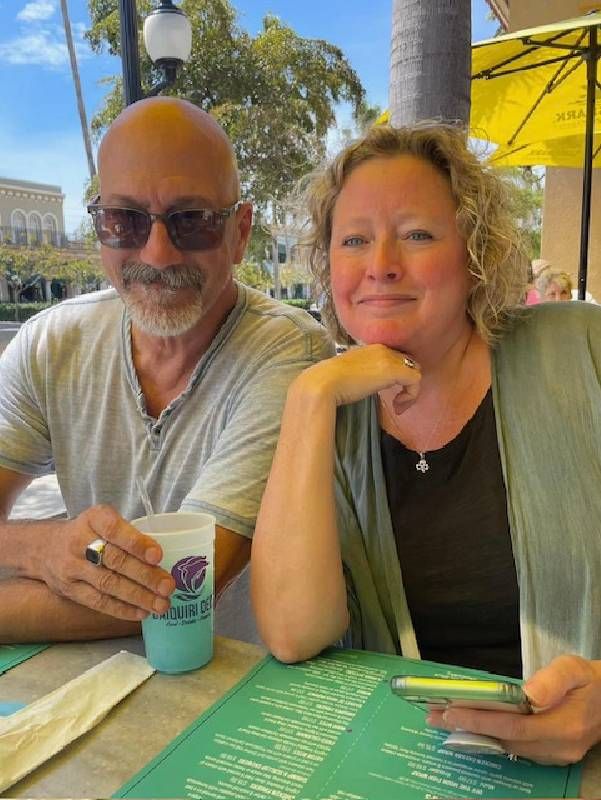 "I mean, houses that were relatively inexpensive, like a two-bedroom, two-bath house [that] was 175 (thousand), all of a sudden was three and a quarter," Frisina recalls. Doing some upgrades and moving into his mother's house seemed like a slam dunk.
Frisina was also not sorry to leave the legendary Syracuse winters behind. "After over 65 years of wintertime, I wasn't going to miss that part of it," he admits.
While the humidity can be oppressive, at least he doesn't have to shovel it. "I enjoy the fact that we have basically two seasons here: summer and fall. Summer is hot and humid and fall goes from October until May," he rhapsodizes.
Nothing to See Here
Asked if the topic of climate change ever comes up in conversation with his neighbors, Frisina's answer is succinct and unhesitating. "No," he says. That includes newcomers to his area. "I haven't really heard anybody mention or talk too much about climate change."
But in terms of the collapsing climate as we've known it, the long-term outlook for Florida is bleak. According to the Florida Climate Center, "sea levels across Florida are as much as 8 inches higher than they were in 1950, and the rate of sea-level rise is accelerating."
"The question (for people considering a Sunbelt retirement) is when to buy, and the answer is never."
Scientists expect the sea to rise another foot along the entire East Coast over the next 30 years, matching the increase over the past century. Some cities — among them Miami; Charleston, South Carolina; and Virginia Beach — already experience flooding at high tides.
As we continue to burn fossil fuels, which emit heat-trapping gases into the atmosphere and cause the oceans to heat up, tropical storms suck up more moisture from the warmer oceans and dump it on coastal communities in unprecedented amounts.
In April of this year, a single storm dropped more than two feet of rain on the Ft. Lauderdale area within a few hours, causing widespread flooding. And that wasn't even a hurricane. "We're going to have a flood regime shift," says NOAA oceanographer William Sweet. "Disruptive flooding is going to become damaging. Damaging flooding is going to become more destructive."
There is recent evidence that coastal Floridians are moving inland to what they perceive as the relative safety of the state's geographic center. Dunnellon, for example, where the Frisinas live, has escaped the worst ravages of recent hurricanes and so far has been beyond the reach of most coastal flooding, though its elevation of 49 feet is well below the state's average of 100 feet above sea level (The highest point in Florida, Britton Hill, is 345 feet.).
Being 15 miles inland and slightly upland, Frisina feels a margin of protection against both rising seas and tropical storms.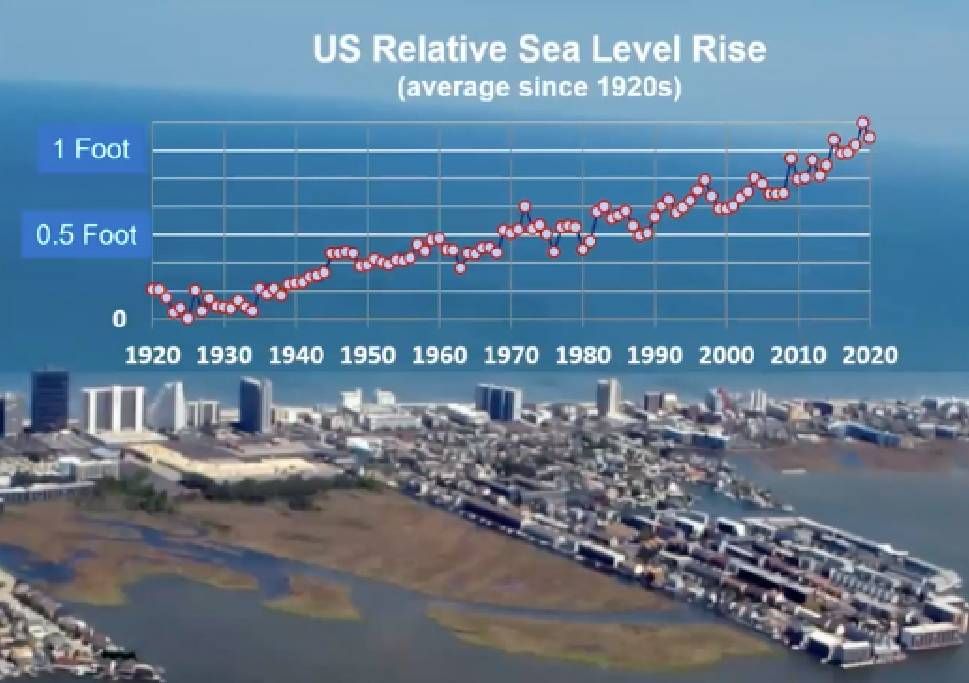 That squares with what some demographers predict. As assistant director of the Center for Demography and Population Health at Florida State University, Matt Hauer has modeled and mapped climate-driven migratory patterns in the U.S. He says people's inclination will be to move shorter distances to get out of harm's way. For now, at least, most decisions that people make about where to move spring from a complex set of considerations in which climate risk is still far from the top, Hauer's studies show.
"I think there's a little bit of blinders on around denial," he says. "Like, 'It's not happening today, it's not happening right now. It won't happen to me.'"
But as the past summer graphically illustrated, it is happening right now. The 2021 infrastructure bill, signed into law by President Biden, allocated $50 billion for climate resilience projects around the country.
But the speed at which such projects roll out is unlikely to match the pace of climate breakdown. A study published this month in the journal Scientific Reports, for instance, found that the likelihood for tropical storms to rapidly morph into major hurricanes has doubled in the past decade.
Higher Ground
For some Floridians, "higher ground" means a higher floor. Bill Swisher, 77, a retired public affairs officer for the Army, recently moved out of his duplex in Clearwater, on the Gulf Coast, and into an eighth-floor apartment in Largo, just a few miles south.
"What fueled my move, primarily, was even more inevitable: age," Swisher says. "I found that the maintenance and upkeep on a 58-year-old duplex house with tenants in the other half was becoming too much for me, especially the yard work in Florida's summer heat and humidity.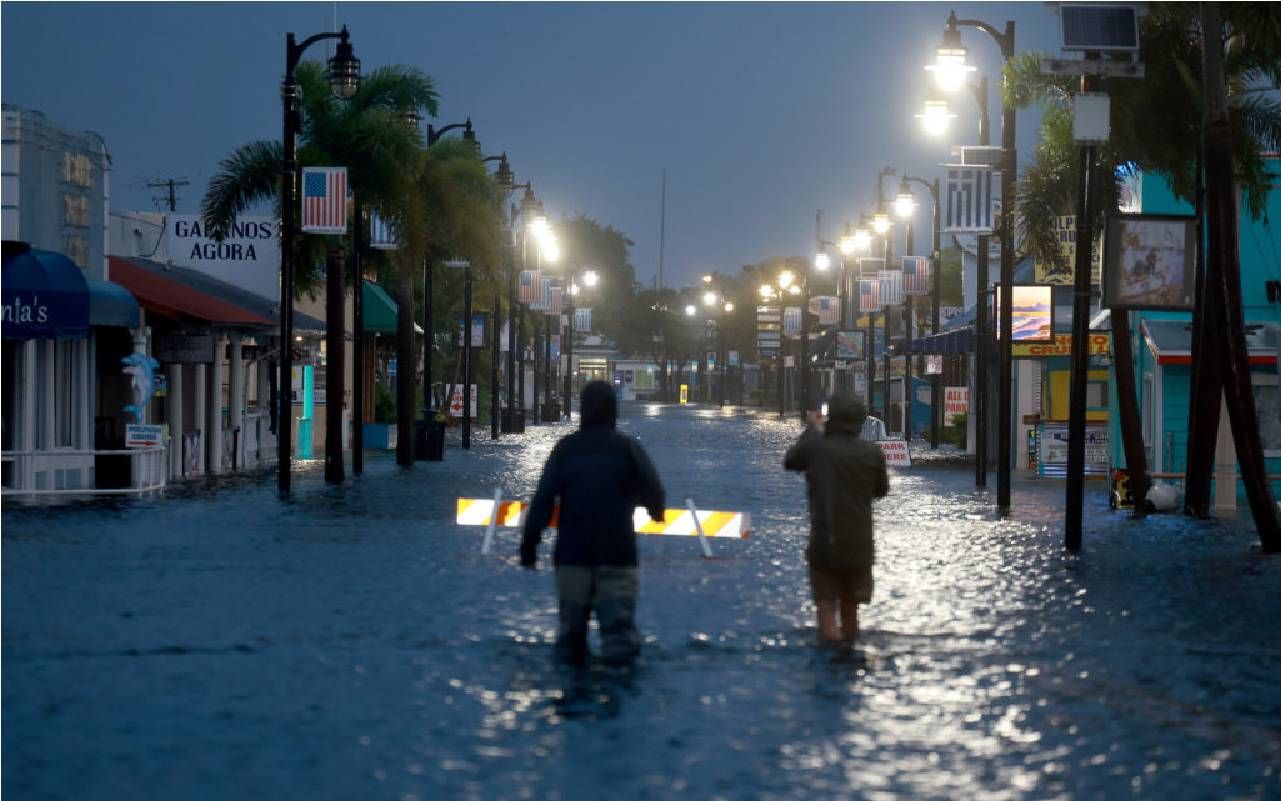 "What hurricane concerns I did have centered around the physical work and deadline stress of preparing my house each time a credible threat emerged in the Gulf of Mexico," he adds.
Swisher had also been affected by insurance companies' retreat from covering homes on the Florida coast. "State Farm just walked away from property insurance around 2010," he recalls. "I had lived in my house for three years at that point, and suddenly got a letter saying, 'When your policy expires, see you around.'"
Federal flood insurance has become prohibitively expensive for many.
Perhaps the bluntest admonition against buying Florida property came from Jesse Keenan, a real estate and urban planning professor at Tulane University in New Orleans. When a Marketplace podcaster asked him if Florida property owners should be thinking about when to sell, he replied, "No. The question is when to buy and the answer is never."
"The heat is so bad that you cannot go out of your house."
But even if retirees aren't getting the climate news, other more familiar forces may be working to reverse the trend.
For many retirees, Florida's overamped real estate market may be a stronger impetus to bail out. Statewide, the average cost of a Florida home has risen by more than half compared to pre-pandemic times. But Florida's favorable tax environment remains a potent magnet.
Very Few Good Options
There's no such thing as a complete climate haven. In the U.S., 87% of adults have experienced at least one extreme weather event in the past five years, according to the National Oceanic and Atmospheric Administration, and many of those events are increasing in both frequency and intensity.
Next Avenue spoke with Gail Fox Johnson, who moved with her husband, John, from Northern California to Arizona in 2014. By August of 2020 they were already contemplating a return to the San Francisco Bay Area. Johnson said the relentless Arizona heat was already nearly unbearable.
"The heat is so bad that you cannot go out of your house," she told Next Avenue. "You can't take the dog for a walk without booties [for the dog!]."
Will Phoenix Become Unlivable?
Currently the fastest-warming major city in the U.S., the Phoenix metro area went 55 straight days this past summer in which the temperature reached 110 degrees Fahrenheit or higher. Some predict the region will be "unlivable" by 2050, when many boomers will still be alive and Millennials will be settling into retirement destinations.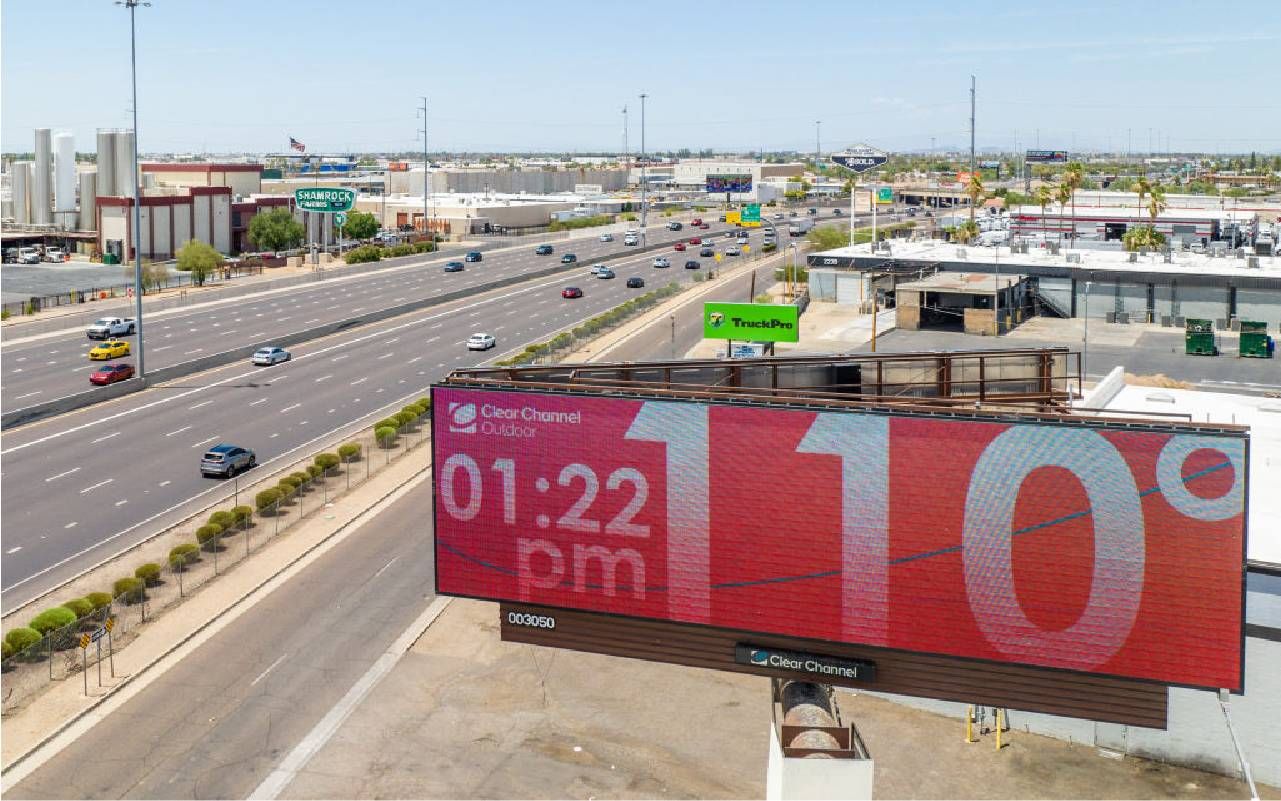 In his recently published book, "The Great Displacement: Climate Change and the Next American Migration," Jake Bittle writes that, "Long-term, migration trends may have less to do with escaping climate risk and more to do with finding social and demographic ties that ease the process of relocation."
Certainly the Frisinas fit into that category. So do the Johnsons.
"When people move . . . they're trying to decide what is in their best interest, or the best interest for me and my family today, as opposed to in 20 years or 30 years."
By the end of 2020 the Johnsons had bailed out of Arizona and were settling into a new development in Rio Vista, California. While heat was the main driver pushing the Johnsons out of Arizona, they were also unconvinced by developers' assurances that there would be ample water supplies for the next 100 years. Much of Arizona is dependent on increasingly sketchy water supplies from the Colorado River.
"The surrounding hills have needed to transport water for years and the current contract has expired, making the situation difficult for those expansive homes," says Johnson. "I would rather deal with California problems." They're also back among their longtime California friends.
"When people move, they're migrating within a whole host of different factors that they're trying to decide what is in their best interest, or the best interest for me and my family today, as opposed to in 20 years or 30 years," says Hauer. The Redfin survey noted that a pandemic-driven real estate boom and high mortgage rates may have "pushed Americans into disaster-prone areas."
New Retirement Destinations
Contrary to predictions that places like Buffalo and Duluth will be the new promised land, Hauer sees the middle latitudes of the U.S. drawing more climate migrants in the foreseeable future. "It's really easy to point to places like The Villages in central Florida and say, 'Wow, look at how rapidly it's growing,'" adds Hauer, the Florida State professor.
"But you're missing a lot of the growth in what I call 'the Villes' — Louisville, Nashville, Knoxville, Asheville — that have very favorable climate conditions. They have a lot of natural amenities, and relatively low cost of living, which is a perfect combination for retirees," he says. "I think we're already starting to see the emergence of those locations as new retirement destinations."
Dave Frisina's not wearing blinders to the imminent climate threats. "I think that climate change is real and Florida's gonna be getting more and more to deal with, whether the state government acknowledges it or not."
For now, though, his present life circumstances take priority. "You know, the water's getting hotter, the storms are getting more severe," he says. "But for us right now, the pluses outweigh the minuses."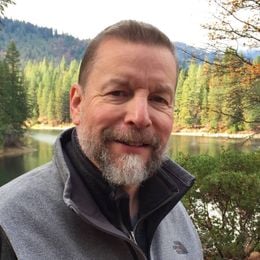 Craig Miller
is a veteran journalist based in the northern Catskills of New York. His reporting is focused on climate science and policy, energy and the environment. In 2008 Miller launched and edited the award-winning Climate Watch multimedia initiative for KQED in San Francisco, where he remained a science editor until August of 2019. He's also a proud member of his local volunteer fire department.

Read More