6 Tips to Capitalize on Today's Job Market
What this career coach gleaned from an Indeed.com conference
The war for talent is heating up as the employment outlook improves.
That was my key takeaway from the Indeed Interactive Conference I attended earlier this month in Austin, Texas, along with other members of the media and several hundred employers.
Indeed.com is the No. 1 global job search engine; it drew over 180 million unique visitors in the first quarter of 2015. With so many visitors and postings, you'd better believe Indeed has compiled a massive storehouse of job-related data. That data, coupled with Indeed's proprietary research, provides a compelling snapshot of what's happening in the job market and what to expect.
At the conference, corporate HR leaders, labor market economists and Indeed execs discussed and debated the forces shaping the hiring landscape. Here are my six takeaways, as well as tips on how you can capitalize on these trends to land your next gig:
1. The labor market has really, truly improved.
During the worst of the recession in 2009, there was one job opening for every 6.2 unemployed job seekers. But 2015 started with one job opening for every 1.7 unemployed job seeker. For the first time in six years, unemployment has fallen below 6 percent; it's at 2.8 percent for those with a bachelor's degree or higher. This means more job seekers are (finally!) in the driver's seat.
A notable and disturbing exception to this trend: the job market remains challenging for the long-term unemployed, who've been out of work for six months or longer. Conference keynoter Justin Wolfers, Professor of Economics and Public Policy at the University of Michigan, said that as labor shortages continue to emerge, employers will be well served to rethink their attitudes towards the long-term unemployed.
My tip: If you've been waiting to leave your job, now is the time to rev up your search efforts. I outlined six steps in my post, "6 Job Search Tweaks to Find Work in 2015."
2. The health care sector is red hot.
According to a recent Indeed report, The Talent Driven Economy: Emerging Interests of Today's Job Seeker, health care continues to be an area where employer demand far outpaces interest from job seekers.
In 2014, employers added an average of 26,000 jobs per month to the health care field, with a particularly high demand for administrators, managers and technicians. As the population continues to age, the demand for health care workers should continue to hold strong.
My tip: If you're interested in moving into health care, consider some of the certificate programs offered at community colleges. As I noted in my Next Avenue post, "When Does it Pay to Go Back to School in Midlife?" short-term specialized certificate and vocational training programs can often be quick and fairly inexpensive ways to snag good-paying jobs.
3. Every company is a tech company.
If you believe that being in tech means you need to wear a hoodie and live in Silicon Valley, it's time to reboot your thinking.
Indeed's study of emerging job searches shows that six out of ten are tech-related jobs and that tech skills are in demand across occupational categories including sales, management, financial and operations jobs.
That said, people with highly specialized technical and engineering skills are in short supply and high demand — and the shortage is predicted to grow worse.
Reshma Sujani, Founder and CEO of the nonprofit Girls Who Code, told the Indeed conference that, within five years, 1.4 million jobs will be open in the U.S. in computing-related fields and only 29 percent of them will be filled by U.S. grads. Worse, only 3 percent of projected openings will be filled by women.
My tip: Brush up on your technology skills or pick up new ones. Fortunately, it's easier than ever to do so thanks to sites like Codecademy.com or Khan Academy where you can learn to code for free.
4. More people are seeking flexible work options.
Job seekers are searching for more part-time, work-from-home and remote opportunities, with an especially strong interest in virtual work, the Indeed folks said. And contrary to popular opinion, this isn't a "woman" thing. Wolfers noted that when asked, "Do your job demands interfere with your life?" men were more likely to say "yes" than women. (Wolfers then quipped: "Perhaps that's because men like to complain more.")
In fact, the desire for flexibility cuts across both gender and age lines. According to Tara Sinclair, Indeed's Chief Economist and author of The Talent Driven Economy: "With job seekers and employees of all types, from baby boomers to Millennials, in the driver's seat, flexible schedules are becoming an essential part of the job selection process."
My tip: If you're interested in pursuing flexible work, filter your search on sites like Indeed.com using terms like "part-time" and "work-from-home." Be sure to also check out this post on Next Avenue: "10 Great Sites to Find Gigs and Part-Time Work."
5. Boomers represent an important labor force going forward.
This one might surprise you, since boomers are in their 50s and 60s. But Wolfer was emphatic about this trend. "A 65 year-old today is typically healthy, intellectually engaged and vibrant," he said, referencing several studies indicating that most boomers expect to work past 65 (although primarily on a flexible basis).
He urged the employers attending the conference to consider ways to retain and engage their older employees as a way to counter the firms' labor shortages.
My tip: If you're a boomer interested in speaking with your employer about downshifting to a flexible schedule, check out these suggestions from my colleague Chris Farrell in his post, "How to Phase Into Retirement at Your Job."
6. The job search never ends.
In today's 24/7 wired and mobile world, the hunt for new opportunities is a never-ending process that's now considered an ongoing part of managing your career.
According to the 2015 Harris Poll/Indeed survey, What Matters to the Modern Candidate, 71 percent of workers say that they are either actively looking or open to a new job and a striking 65 percent look at new jobs within 91 days of starting one. Furthermore, 44 percent of adults subscribe to job alerts. In other words, employees are keeping a pulse on the job market, regardless of their job status.
My tip: Even if you're happily employed, take advantage of technology to stay up-to-date on potential job opportunities. Set up job alerts and use mobile apps geared for passive job seekers.
This way, you won't miss out when your dream job comes along.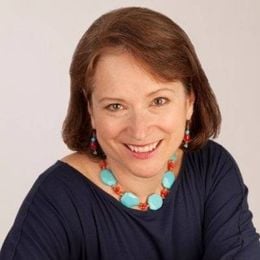 Nancy Collamer
, M.S., is a semi-retirement coach, speaker and author of Second-Act Careers: 50+ Ways to Profit From Your Passions During Semi-Retirement. You can now download her free workbook called 25 Ways to Help You Identify Your Ideal Second Act on her website at MyLifestyleCareer.com (and you'll also receive her free bi-monthly newsletter).
Read More