How to Keep Long-Term Care From Bankrupting Us
Fresh ideas from a new Bipartisan Policy Center report
When policymakers, health care analysts and financial journalists talk about the staggering costs of long-term care, it's often wonky, devoid of humanity. We throw around statistics like this one from the U.S. Department of Health and Human Services: 52 percent of individuals turning 65 will require long-term care supports and services at some point in their lives. But at a Bipartisan Policy Center (BPC) webinar yesterday pegged to its recent report on long-term care financing solutions, family caregiver MaryAnne Sterling poignantly revealed the financial, physical and mental tolls that long-term care can take.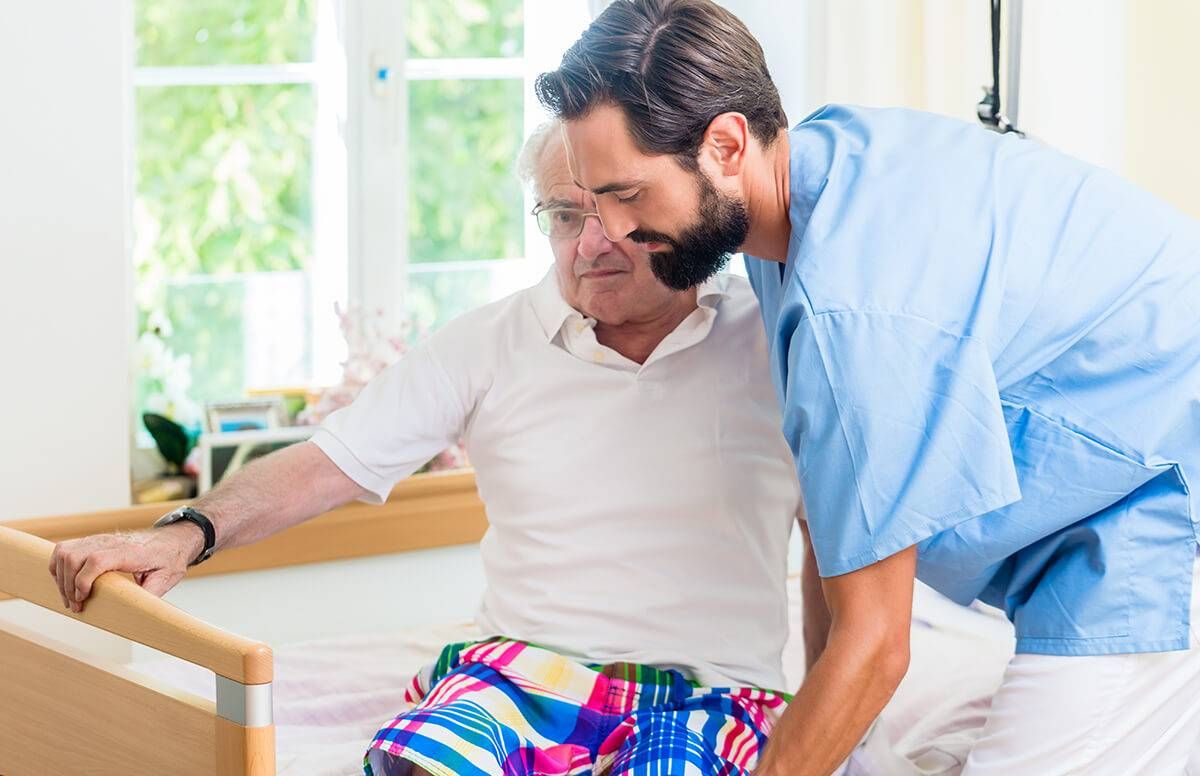 When the Long-Term Care Crisis Hits Home
Three of the four parents of Sterling and her husband died from, or now have, dementia. First, she and her mother provided care for her dad in Sterling's home as long as they could. Then, her parents depleted their savings so Sterling's father could qualify for long-term care from Medicaid. "As a surviving spouse, my mother was left destitute after the Medicaid spenddown," said Sterling, co-founder of Connected Health Resources for family caregivers and patients and owner of Sterling Health IT Consulting, in the Washington, D.C. area.
After that, said Sterling, "my husband and I provided $250,000 for basic living expenses for my mom to keep her out of that system [Medicaid]." Sterling's caregiving responsibilities for her parents, she says, led her to give up getting an advanced degree and not to have children. In 2013, her mother needed to go into assisted living and her father-in-law was diagnosed with dementia. Sterling and her husband turned to Medicaid for her mother. Otherwise, Sterling said, "It would have cost us $8,000 to $10,000 a month, which was completely untenable."
To those who say people like Sterling's family "game the system" so Medicaid will pay for their long-term care, Sterling responded: "You're not gaming the system. You're desperate. I kept Mom out of the system for 12 years. By the time we needed the support of Medicaid, we did a pretty good job of not utilizing its resources for as long as we possibly could."
The Long-Term Care Financing Morass
Families like the Sterlings might avoid some anguish and financial pain if the government, insurance companies and employers adopt or tweak proposals in the BPC report sponsored by The SCAN Foundation, Financing Long-Term Services and Supports: Seeking Bipartisan Solutions in Politically Challenging Times.
The time to fix America's long-term care financing morass is long overdue. Over 12 million adults rely on long-term care supports and services (LTSS), the BPC report says, "and the need is expected to rise dramatically in the coming decades." The average expected lifetime long-term care services and supports cost for a 65-year old American today, BPC says, is $138,000 — and $182,000 for women.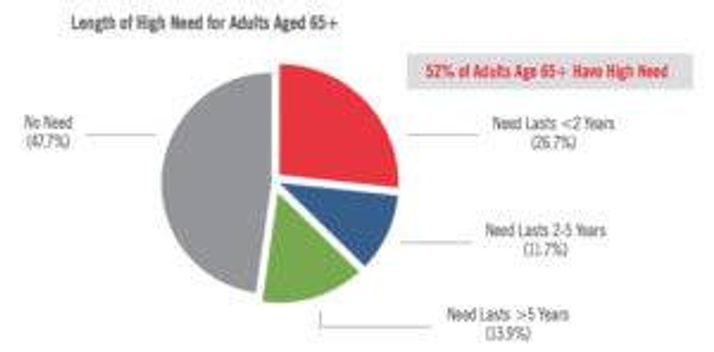 Today, few Americans can afford the steep cost of assisted living facilities, nursing homes or home care (median annual nursing home cost: $91,300; median annual cost for a home health aide: $45,800.) As a recent AARP Long-Term Care Scorecard report noted: "The cost of long-term services and supports over time continues to be much higher than what middle-income families can afford."
Medicare generally doesn't cover long-term care expenses. As The SCAN Foundation's President and CEO Dr. Bruce Chernof said at the BPC webinar: "Medicare is not the primary source of long-term care financing, despite the fact that people think it is or should be." (A recent Associated Press-University of Chicago NORC Center for Public Affairs Research poll found that 57 percent of Americans say they expect to rely on Medicare for long-term care services and supports.) And Medicaid essentially requires impoverishment.
Just 11 percent of Americans age 65 and older own long-term care insurance policies and the market is in decline. Many who don't buy the coverage find the premiums too steep and the benefits too skimpy, while fearing that premiums will rise dramatically. "We need a vibrant private market and we don't have that today," said Chernof, who chaired the federal Commission on Long-Term Care in 2013. (Incidentally, that blue ribbon panel produced a bevy of proposals, but punted on long-term care financing ideas.)
Bipartisan Proposals for Long-Term Care Costs
The Bipartisan Policy Center's public-private partnership recommendations, some of which build on ones in the think tank's 2016 report, include:
Give employers incentives to offer affordable, simplified "retirement long-term care insurance" as an employee benefit and auto-enroll some employees age 45 and older (BPC estimates annual premiums for someone in the 25 percent bracket might be $600 rather than $2,400 today)
Let employees withdraw from 401(k)s and similar retirement accounts without owing federal tax penalties if they use the money to buy long-term care insurance policies through their employers
Let Medicare Advantage plans and other Medicare provider organizations offer up to 14 days a year of respite care coverage to high-need, high-cost Medicare beneficiaries who have three or more chronic conditions and functional or cognitive impairment and are part of a person- and family-centered care plan (today, Medicare only offers respite care to beneficiaries in hospice, who are expected to die within six months)
Let Medigap and Medicare Advantage plans sell limited, affordable long-term care coverage as an optional, voluntary benefit or a separate insurance policy financed through premiums paid by beneficiaries who choose to enroll (maximum daily benefit: $75; cost of premiums: an estimated $35 to $40 per month or $420 to $480 a year)
Allow state and federal health insurance marketplaces to sell those lower-cost, limited benefit retirement long-term care insurance policies
Dr. William H. Frist, former Republican Senate Majority Leader and now a BPC Senior Fellow and co-chair of its Health Project, said that if the report's recommendations turned into reality, Americans age 45 to 69 might own 8.5 million long-term care insurance plans, "twice what we would have otherwise." Added Frist: "That's not a total answer, but it's meant to say there are ways to shape and modify the existing system to take the burden off individuals."
What the Report Didn't Recommend
One proposal the Bipartisan Policy Center experts couldn't quite bring themselves to endorse: adding "catastrophic" long-term care coverage to Medicare and paying for it through an additional Medicare payroll tax. That idea was proposed last year by the Long-Term Care Financing Collaborative.
Today, about 15 percent of people with long-term care needs require care for five years or longer (what's known as "catastrophic" care) — far longer than the typical two to three years. The Bipartisan Policy Center report said its experts "stopped short" of endorsing catastrophic long-term care coverage through Medicare. Yet about two-thirds of Americans surveyed favor such a catastrophic insurance program.
"While we are not able to reach agreement on a politically viable means of financing a public catastrophic benefit, we agree that a credible overall LTSS framework would include a public catastrophic LTSS program with a waiting period of two-to-three years," the report said.
It's easy to see why this otherwise sensible idea was a nonstarter right now. "Policymakers are focused on squeezing Medicaid today," said Frist. But, he added, "I'm hopeful that once we get through this phase, we will look at a holistic model."
The Bipartisan Policy Center analysts also rejected the idea of a family caregiver tax credit "given the high budgetary cost of the policy" and because with the direction of Congress and the administration, "the policy does not seem feasible in the current environment."
Time for Action
Tom Daschle, the former Democratic Senate Majority Leader who is co-founder of the BPC and co-chair of its Health Project, noted that long-term care financing is something that deserves more attention from policymakers. "I don't think our solution is just spending more money. We've got to tear down the silos [between health care providers, long-term care supports and services and insurers] that make it so inefficient today. We need to find ways we can commit resources more effectively and we need leadership in the public and private sector to do that."
As Chernof noted at the webinar: "Most of us will have long term services and supports needs. This is not something like being struck by lightning."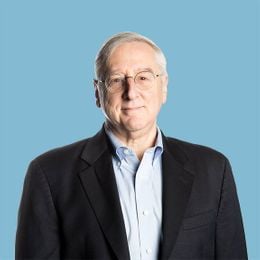 Richard Eisenberg
is the former Senior Web Editor of the Money & Security and Work & Purpose channels of Next Avenue and former Managing Editor for the site. He is the author of "How to Avoid a Mid-Life Financial Crisis" and has been a personal finance editor at Money, Yahoo, Good Housekeeping, and CBS MoneyWatch.
Read More